The Sunshine Coast has emerged a caravan and camping capital in an industry that has reached "record heights" and attracted a new generation of nomads with less grey hair.
A Caravan and Camping State of Industry report has detailed a year of record numbers, now injects an astonishing $23.8 billion into the national economy.
Sunshine Coast destination promoters Visit Sunshine Coast said caravanning and camping was the fastest-growing travel sector in the region since the start of 2020.
Even after state borders opened in January, its popularity hasn't waned.
Visit Sunshine Coast CEO Matt Stoeckel said caravanning was a winner for the region.
"With more than 1600 caravan and camping sites across the Sunshine Coast it has provided a great opportunity for caravanners and campers to experience our diverse natural environment at highly affordable rates," he said.
"During the pandemic we saw a significant increase in Queenslanders staying at our caravan and camping sites.
"Now that borders have opened, demand has switched to interstate visitors who are seeking an easily accessible, nature-based holiday."
Stuart Lamont, the CEO of Caravan Industry Association of Australia, said hitching your home to the 4WD was as popular as ever.
"While the broader tourism industry remained constrained due to international border closures and global travel restrictions (in 2021), the caravan and camping visitor economy strongly rebounded from 2020, generating 12.6 million trips, over 50 million nights, and $7.4 billion in visitor expenditure," he said.
"The industry achieved record heights under a backdrop of COVID-19 travel restrictions, state border closures, business lockdowns, international supply chain disruptions and a reduced labour force."
Millions of dollars were spent on vehicles and equipment too. A record 42,000 recreational vehicles were supplied to the market, 14 per cent above previous records from the 1970s.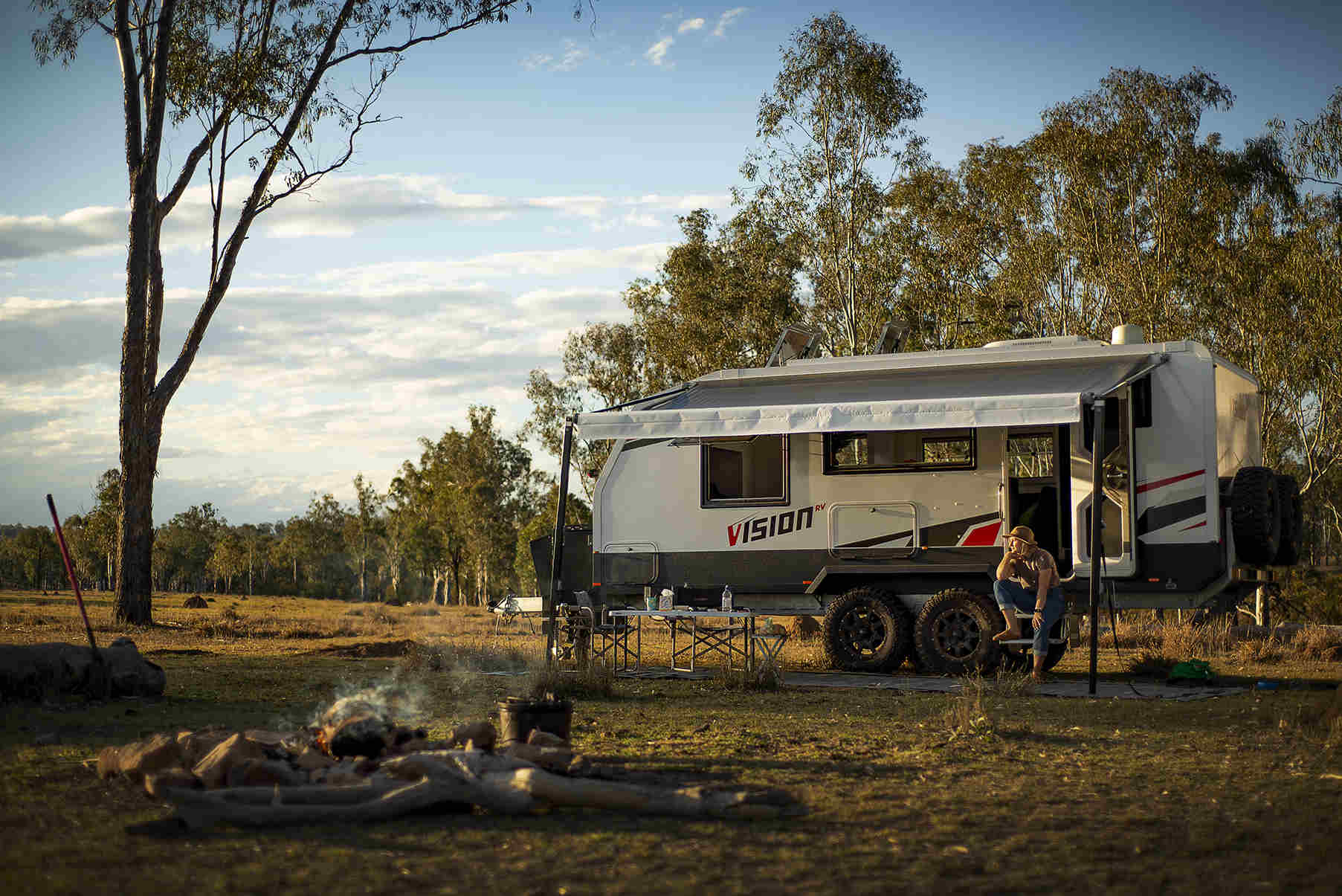 Sunshine Coast caravan and camping experts said the region was a hub for the industry.
Jon Dunkley, the marketing manager for Warana-based Sunseeker Caravans and Vision RV, said there was immense growth.
"Sales have more than doubled over the last 12 months," he said.
"We have a seen a big increase in family vans sold with 75 per cent growth since 2018."
Mr Dunkley said most travellers wanted to get off the beaten path.
"This is what the majority of our customers are looking for in a van," he said.
"It provides the opportunity for people to visit remote destinations, away from busy caravan parks, including places like Cape York, Uluru, the Victorian high country and Western Australia.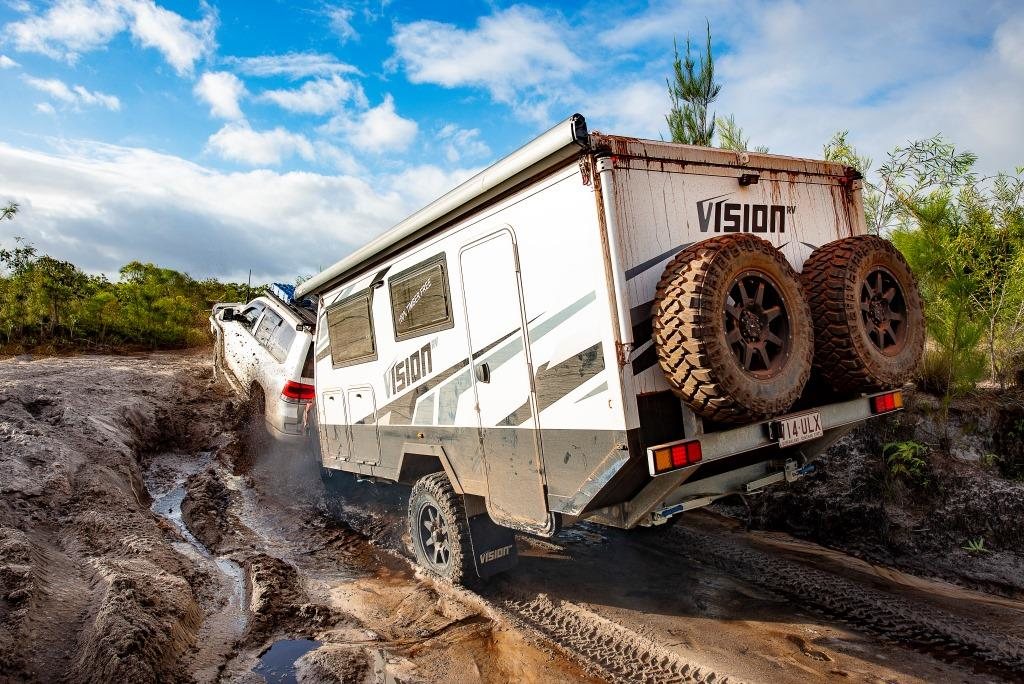 Mr Dunkley said customers wanted robust and comfortable vehicles.
"We're seeing a trend that people are seeking out newer, modern construction techniques such as composite construction," he said.
"(That includes) a frameless body of the caravan, which has exceptional strength, durability and thermal properties compared to traditional methodologies."
Vision RV uses full composite as part of a 100 per cent timber-free approach, with powder coated aluminium cabinetry.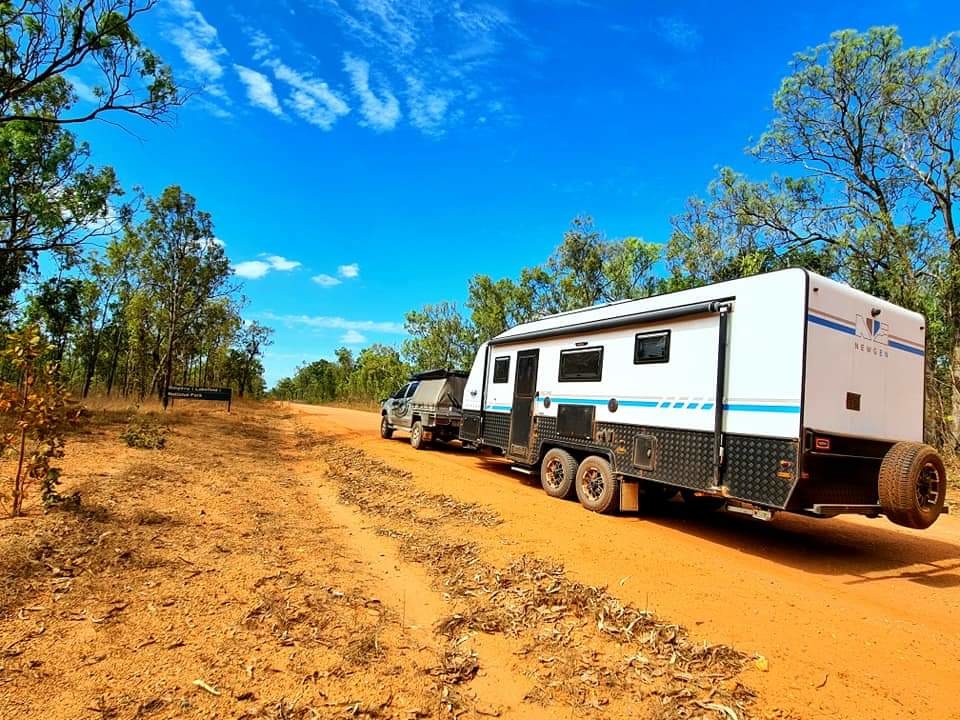 Jason Potter, the marketing manager of Forest Glen-based Green RV, which owns nearby Caravan World at Chevallum, said people were relishing adventures on home soil.
"They're realising that Australia is an awesome place to visit," he said.
"When people can't travel overseas, they see what we have to offer on home soil.
"Maybe people took it for granted but now they want to get out there and see it, more than ever before."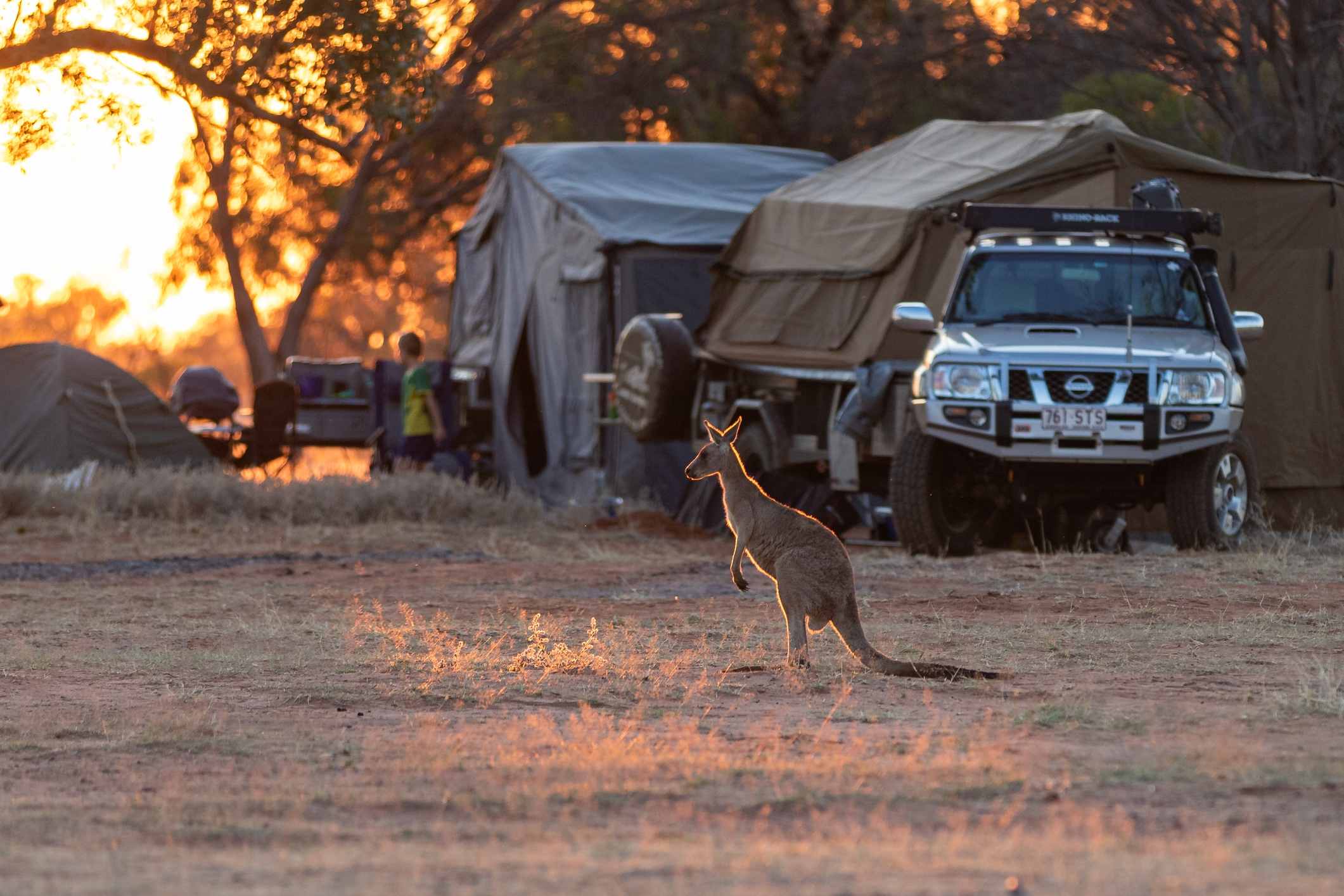 Mr Potter said interest in caravanning and camping had been "trending up" during the past few years.
"A lot of people thought caravanning was for Grey Nomads but that's not true anymore," he said.
"The younger generations are getting involved.
"Young families go camping and pitch a tent but then realise they'd like some luxury and convenience, so they upgrade and end up in a caravan."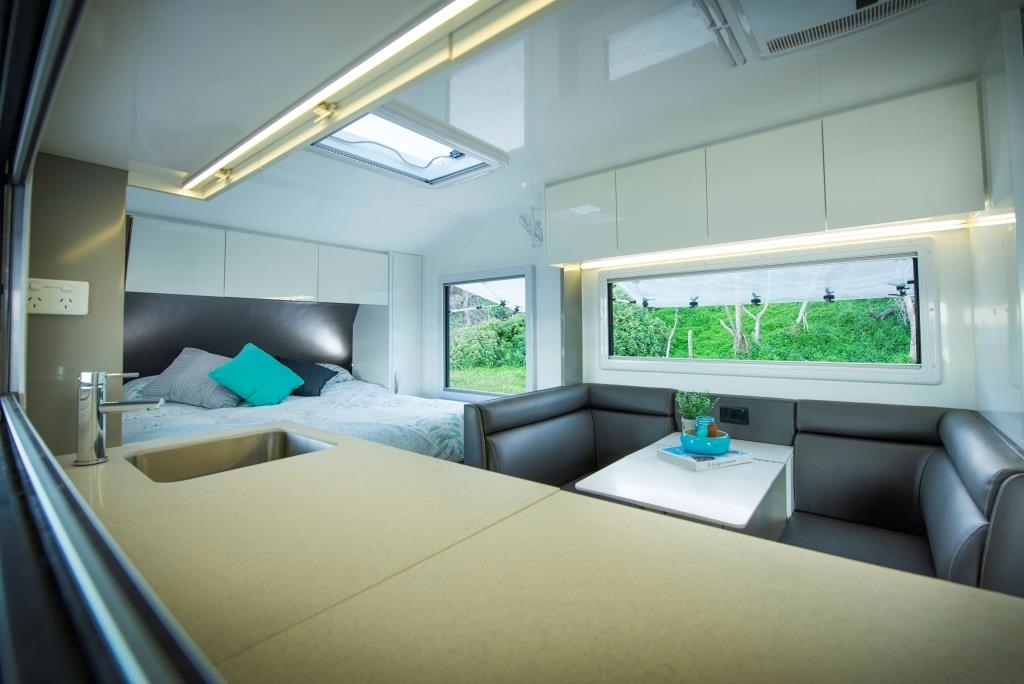 Mr Potter also said travellers were going to more remote locations and they were buying vehicles and camping equipment to suit.
"They want to go off-grid and want to be able to explore," he said.
"You don't need power plugs – solar panels are highly efficient.
"And you can get high-quality batteries to last in the wilderness, where you're not competing for space with everyone else.
Mr Potter said there was a rush of innovation in the industry.
"People are coming up with things all the time to make camping and caravanning easier and better," he said.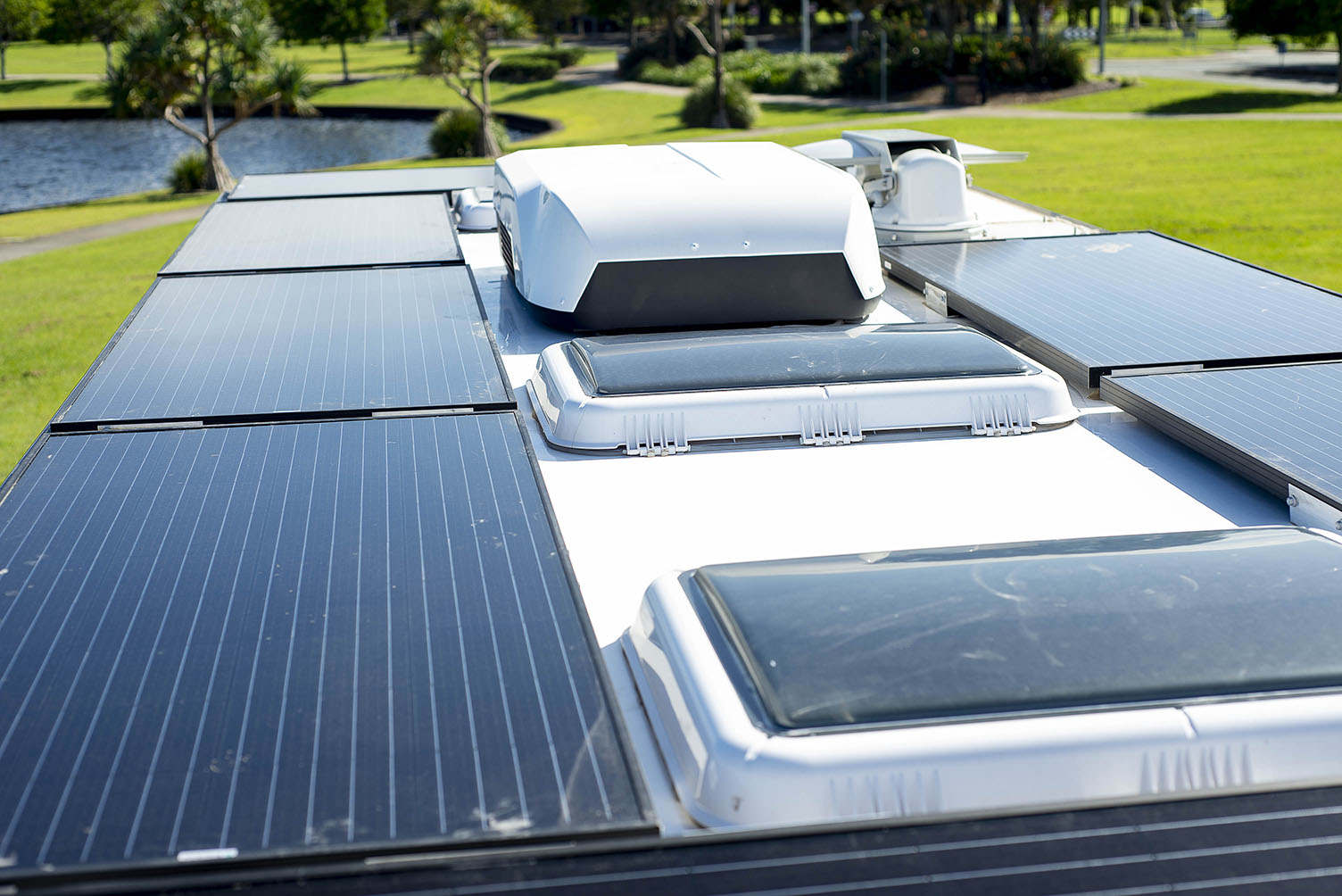 Green RV caters to a range of budgets, from $20,000 to more than $250,000.
The top end of the line features all the mod-cons.
"It's like you're in a luxury hotel room," Mr Potter said.
"The wall can roll out, so you can expand the interior space and have a full open plan, with a large dining area.
"You forget you're in a vehicle in some of them, with full-size beds, air-conditioning, a large fridge, cooking appliances, stereo systems and LED lighting.
"You have ensuites with the latest fixtures and fittings, showers and flushing toilets.
"There are washers and dryers as well.
"And if people want to go off-road, they want better suspension and more solid chassis designs. Manufacturers have made more capable vehicles.
"You tend to see people who are into the off-grid experience, who they have full solar panel systems and lithium-ion batteries and big water tanks.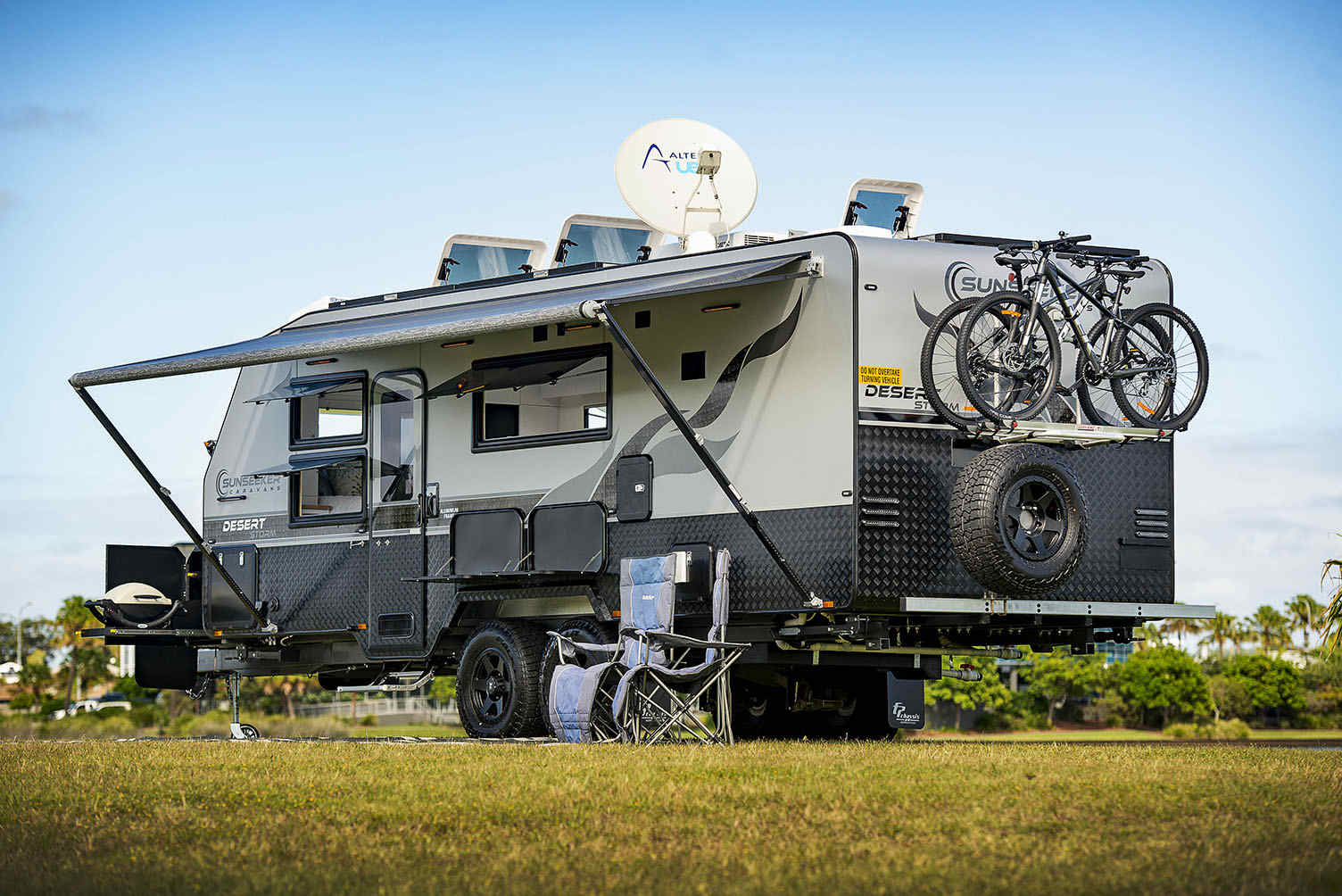 Mr Potter said inter-state visitors were flocking to Queensland, while Queenslanders were exploring their own vast state.
"There's plenty to see out there – locations without a hotel in sight," he said.
"You can take your camper to Fraser Island and set up a site on the best beaches in the world."
He said the Sunshine Coast caravanning and camping industry was catering to all, with advertising campaigns, exhibitions, festivals and showcases, like the Let's Go Sunshine Coast Caravan & Outdoor Expo, which will be held at Nambour Showgrounds from August 19 to August 21.
It will boast latest models of caravans, motorhomes, campervans, camper/tent trailers and slide-ons and more.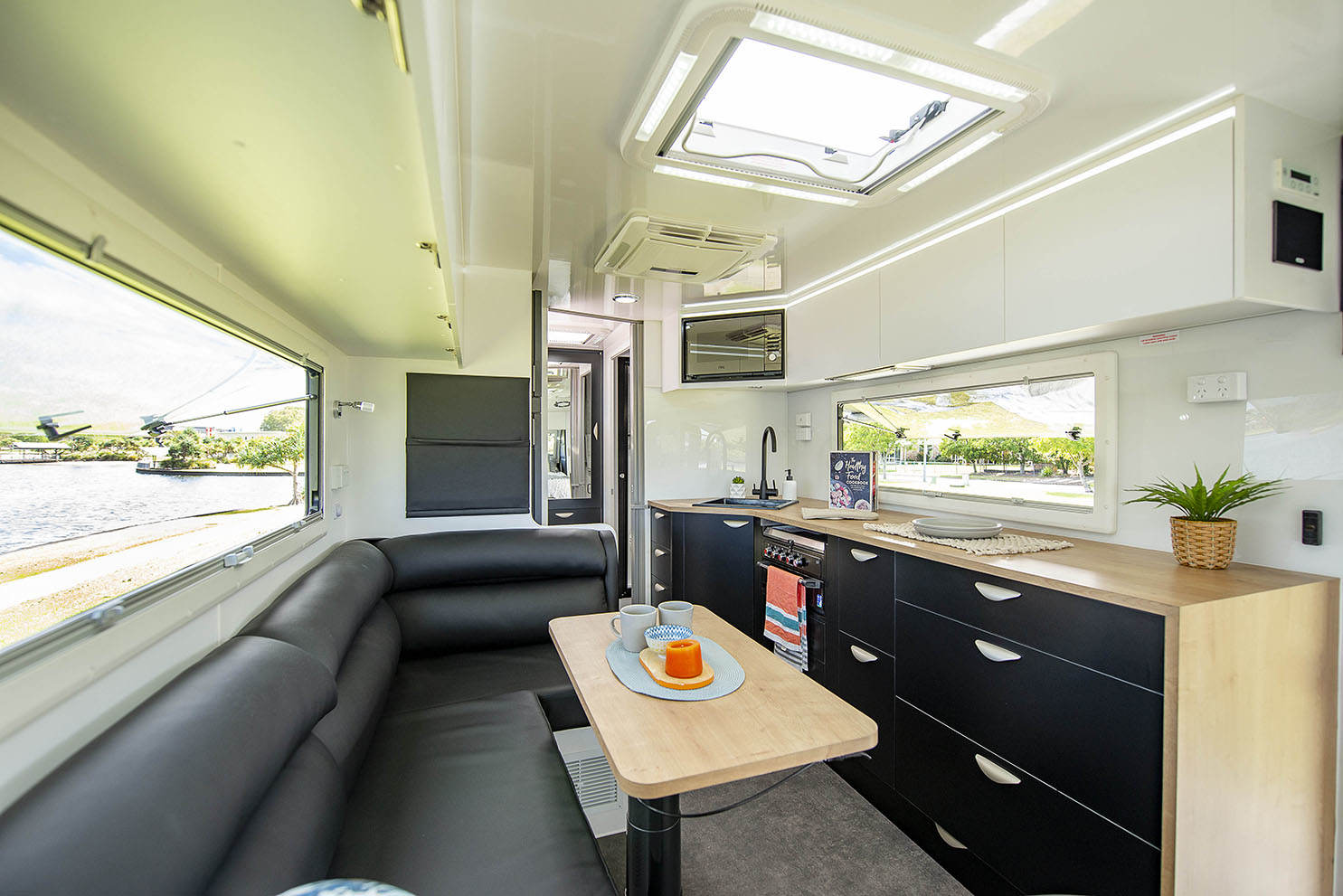 There are also many caravan and camping businesses on the Sunshine Coast.
Australia's leading caravan manufacturer, Zone RV, recently showed its confidence in the region, investing in a new $7.5 million facility in the Coolum Eco Industrial Park.
Amid an influx of caravanners to the region, there have been complaints from some locals about 'freeloaders' but Mr Potter said there were plenty of locations for locals and holiday-makers to stay and enjoy.
"There are several caravan parks and there are some websites where you can arrange to stay on private properties and there are state forests, where you can stay for free," he said.
"There are plenty of places in the hinterland if you want to get off the beaten track a bit."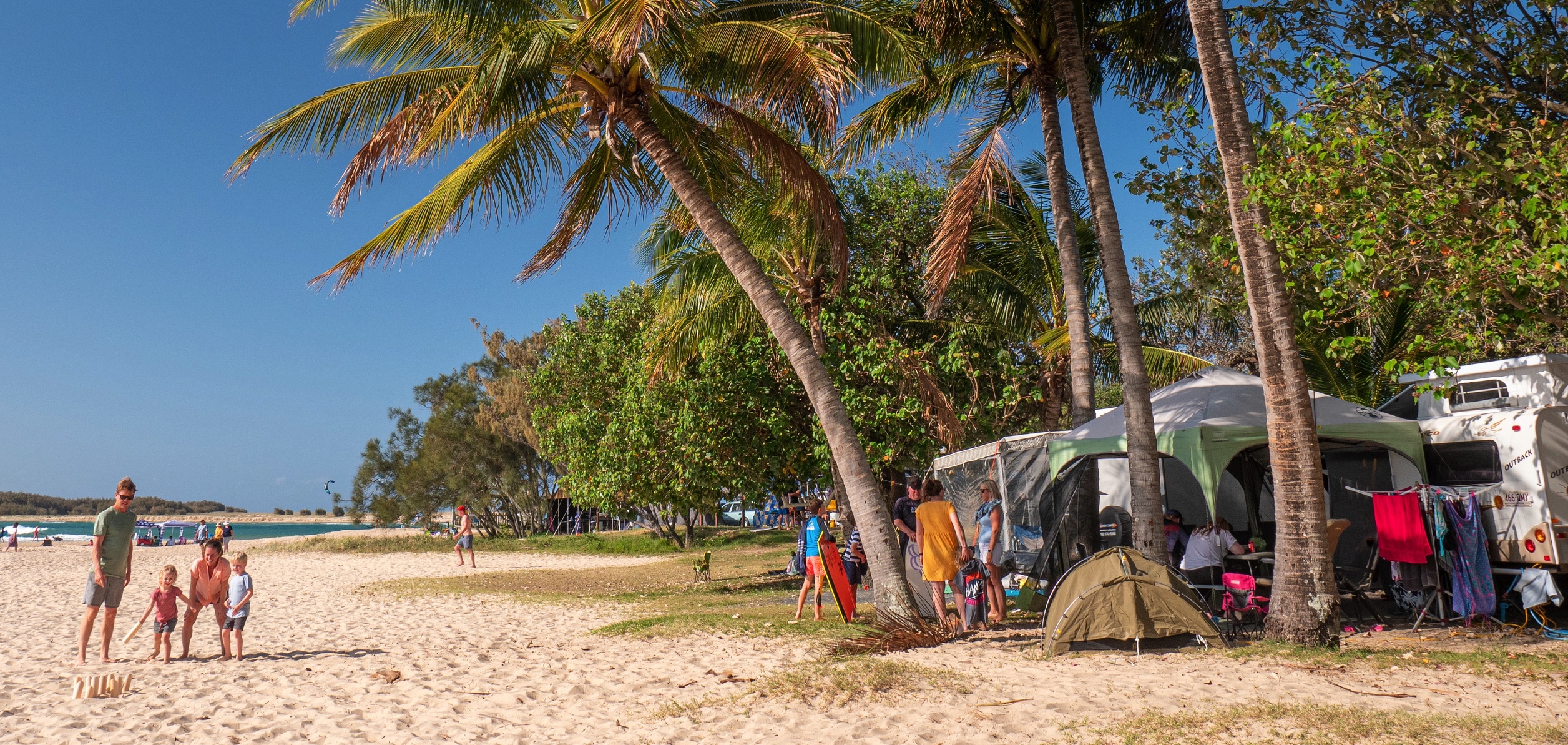 "The travel trend has been accompanied by an expansion and upgrading of caravan and camping facilities in many areas of the Sunshine Coast.
"The pandemic created an increased appetite for discovering the great outdoors, and a huge increase in caravan sales within Australia will help drive the Sunshine Coast's caravan and camping popularity for a considerable time."
There has been considerable investment in the industry on the Sunshine Coast.
The Mooloolaba Holiday park received a massive injection of funding, Mudjimba Holiday Park was upgraded and there were proposals for new holiday parks such as Discovery Park's project on the former Glenview Golf Course.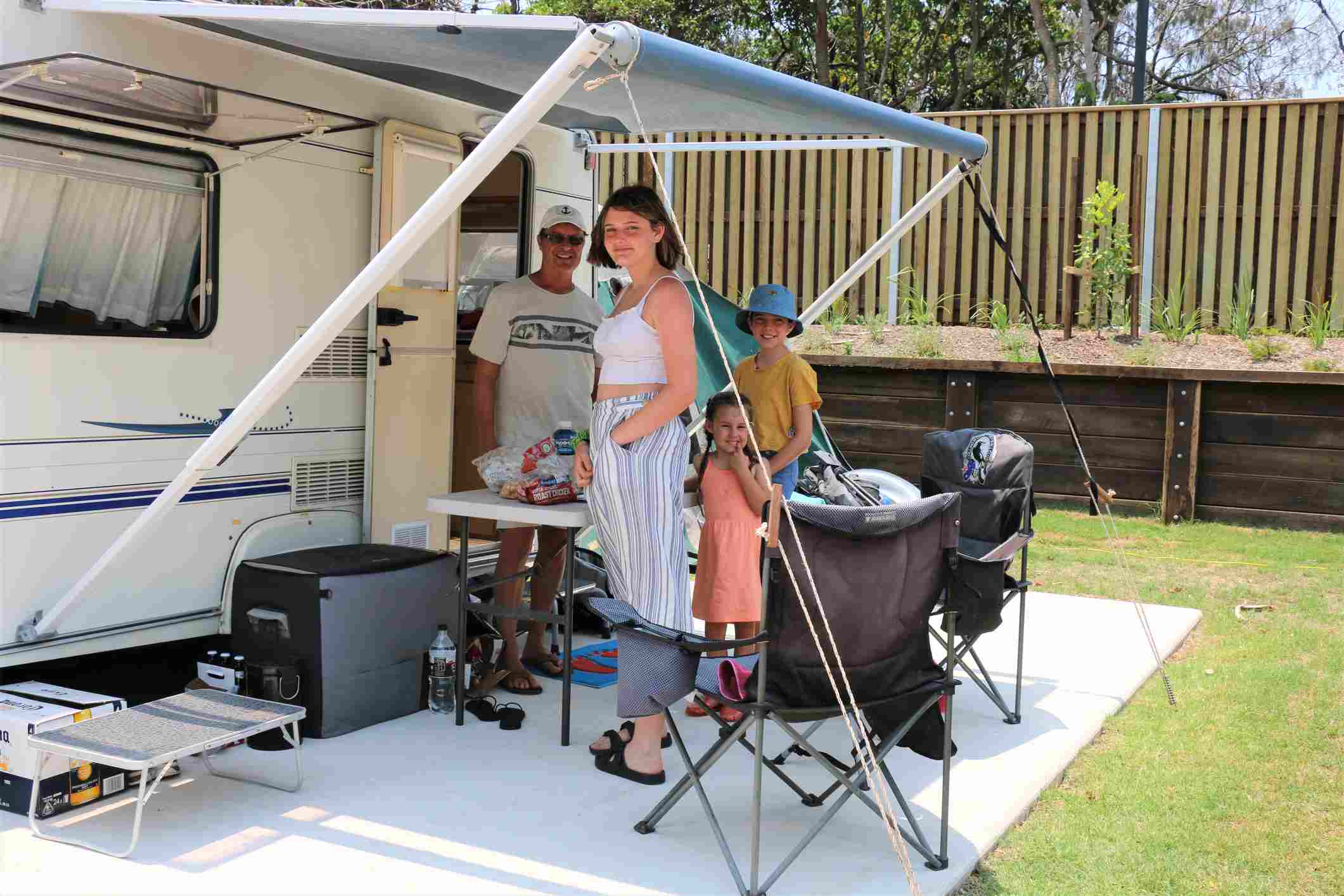 Meanwhile, glamour camping, also known as glamping, has grown dramatically within the region.
Businesses like Ingenia Rivershore and Habitat Noosa are catering for people who want to camp in comfort. Glamping facilities can include luxury caravans and tents, with ensuites and air-conditioning.
Local journalists supporting local people. Help keep independent and fair Sunshine Coast news coming by subscribing to our free daily news feed. All it requires is your name and email. See SUBSCRIBE at the top of this article.