It's going to be called PerfectSwell® and the waves will look like this – all day, every day and even into the night!
The developer of an Australian-first surf pool approved for Steve Irwin Way, Glenview, has revealed the name of the much-anticipated attraction.
Also, global leader in artificial waves, American Wave Machines (AWM), confirmed to Sunshine Coast News, it had signed an exclusive agreement with Sanad Capital for its patented technology to be used in the Queensland project.
The Sunshine Coast pool, expected to cost $40 million, will use the same technology as surf pools currently operating in Shizunami, Japan, and in the United States at Waco, Texas, and The DreamWorks Water Park in New Jersey. The Japanese facility hit the spotlight as an official training venue for the Tokyo Olympics.
PerfectSwell® will be one of three key elements in Sanad Capital's integrated $130 million tourism showpiece.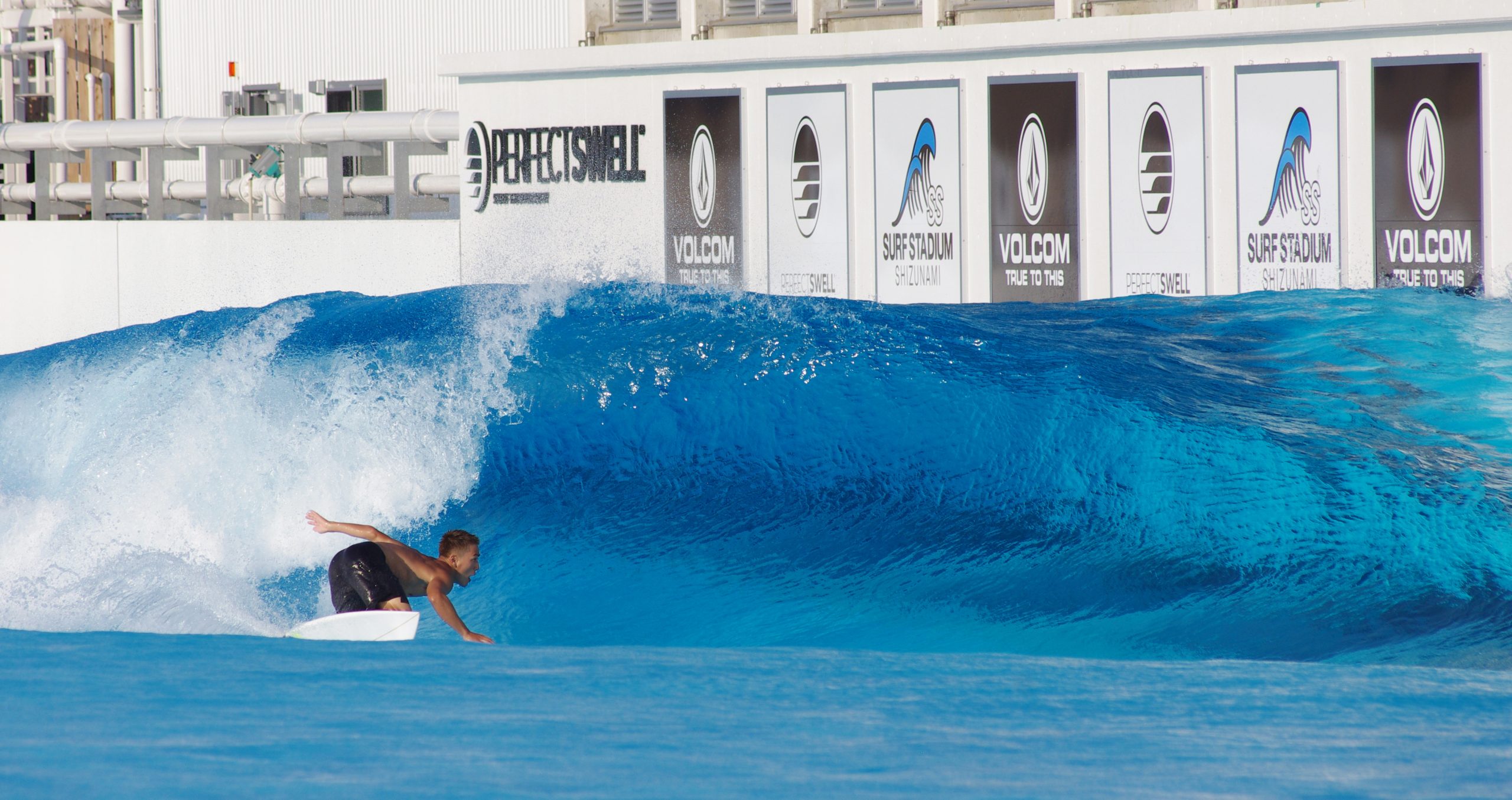 The state-of-the-art surf pool will be accompanied by the Actventure water park and 160-villa Invigorate family resort.
Together they will turn a 25-hectare parcel on the Sunshine Coast tourist drive 90km north of Brisbane and 22km south of Maroochydore into the region's first major themed attraction in more than three decades.
Scroll down for more images
Prominent civil contracting company, Shadforth, has been secured to complete the civil works, which will commence in coming weeks after being delayed by recent bad weather.
Despite concerns regarding the availability of trades and materials, developer Sanad Capital is working towards opening all three elements in late 2023.
Business development manager for AWM, Willy McFarland, said the Glenview attraction would be his company's first PerfectSwell® Surf Pool in Australia.
"AWM has a deep patent portfolio covering a myriad of wave pool technologies and features. PerfectSwell® Surf Technology is AWM's full-scale, out-of-ocean, surf venue technology," Mr McFarland said.


"Favoured by the core surf community for its high performance, it has been recognised worldwide by surf enthusiasts of all levels as a world-class surf experience," he said.
Mr McFarland said that the Sunshine Coast attraction would contain the same patented technology as pools in Japan and the US.
However, he said each specification from AWM was unique per the location and there would be plenty of distinguishing factors for the Australian venue.
With regards to timing, Mr McFarland had this to say: "We hope we will be surfing in late 2023."
"The surf venue is built alongside the overall construction project in most cases," he said.
"It's possible for the surf venue itself to be built in one year and surf is available as soon as the pool gets filled with water.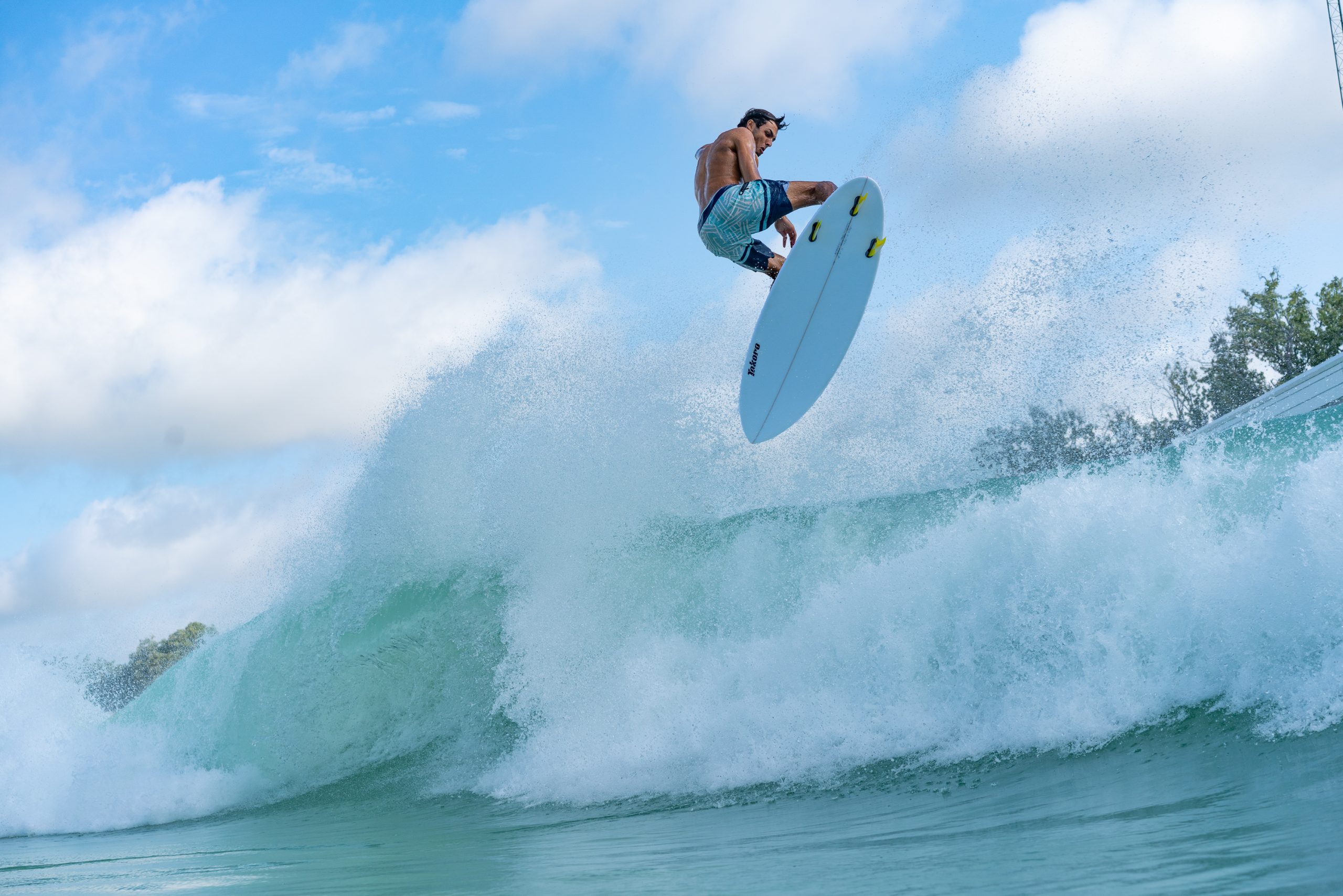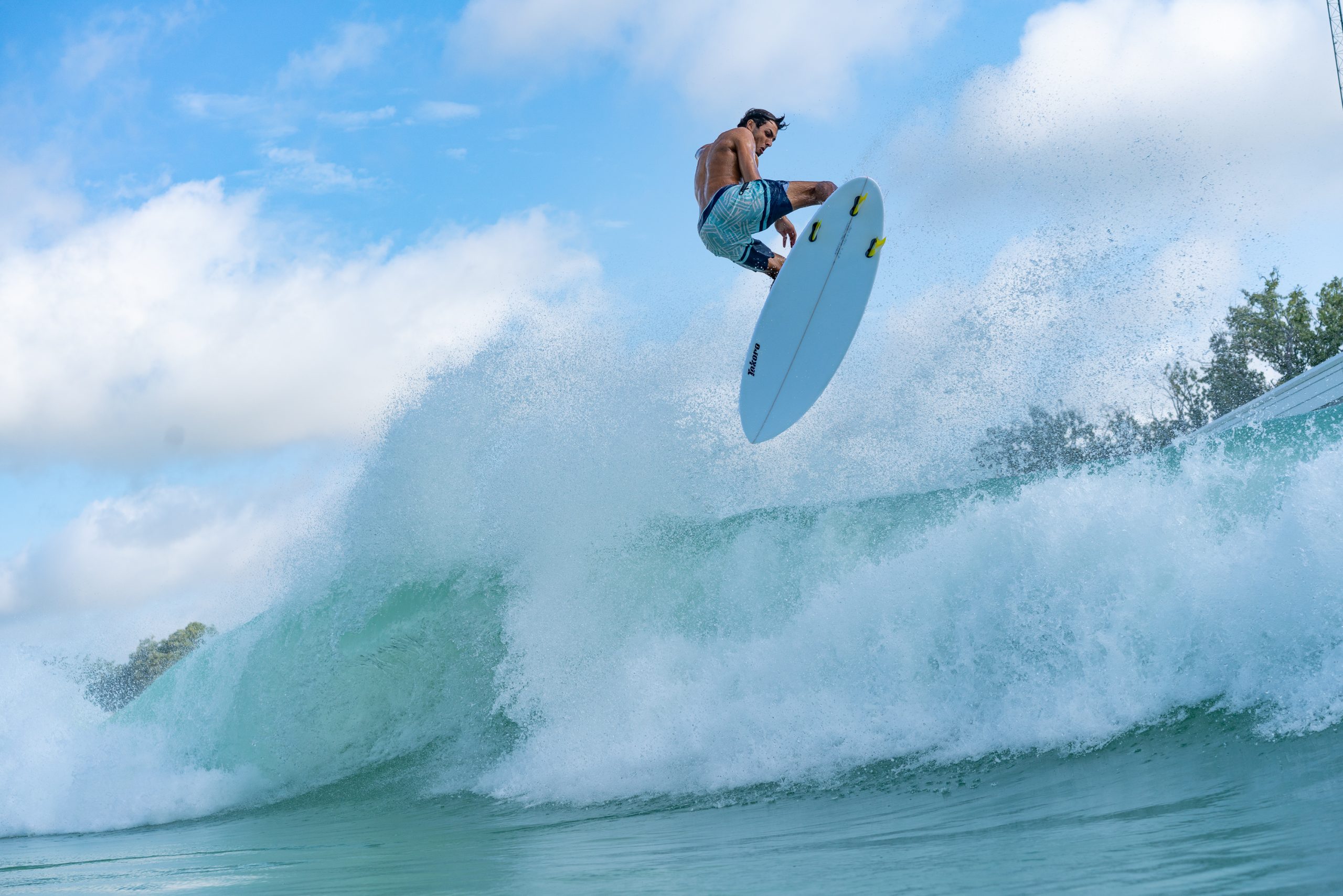 "For example, PerfectSwell® Shizunami was built and the venue fully completed in under a year, during a pandemic. AWM is highly involved throughout the process."
Mr McFarland said wave heights and length of ride were flexible thanks to the versatile technology.
He said it could cater for "day one beginners", all the way through to elite surf athletes.
"PerfectSwell® was the training platform for the Tokyo Olympics.  Let's not forget the Olympics are coming to town in 2032 and AWM will be bringing its full suite of competitive waves to the venue as well."
Help keep independent and fair Sunshine Coast news coming by subscribing to our free daily news feed. All it requires is your name and email. See SUBSCRIBE at the top of this article.
Sanad Capital managing director Bradley P. Sutherland said he was ecstatic that AWM had, quite literally, come on board.
Mr Sutherland said Sanad Capital had been working closely with Sunshine Coast Council to deliver the project for a number of years and was looking forward to working with AWM to deliver the Australian-first surf pool to the Sunshine Coast.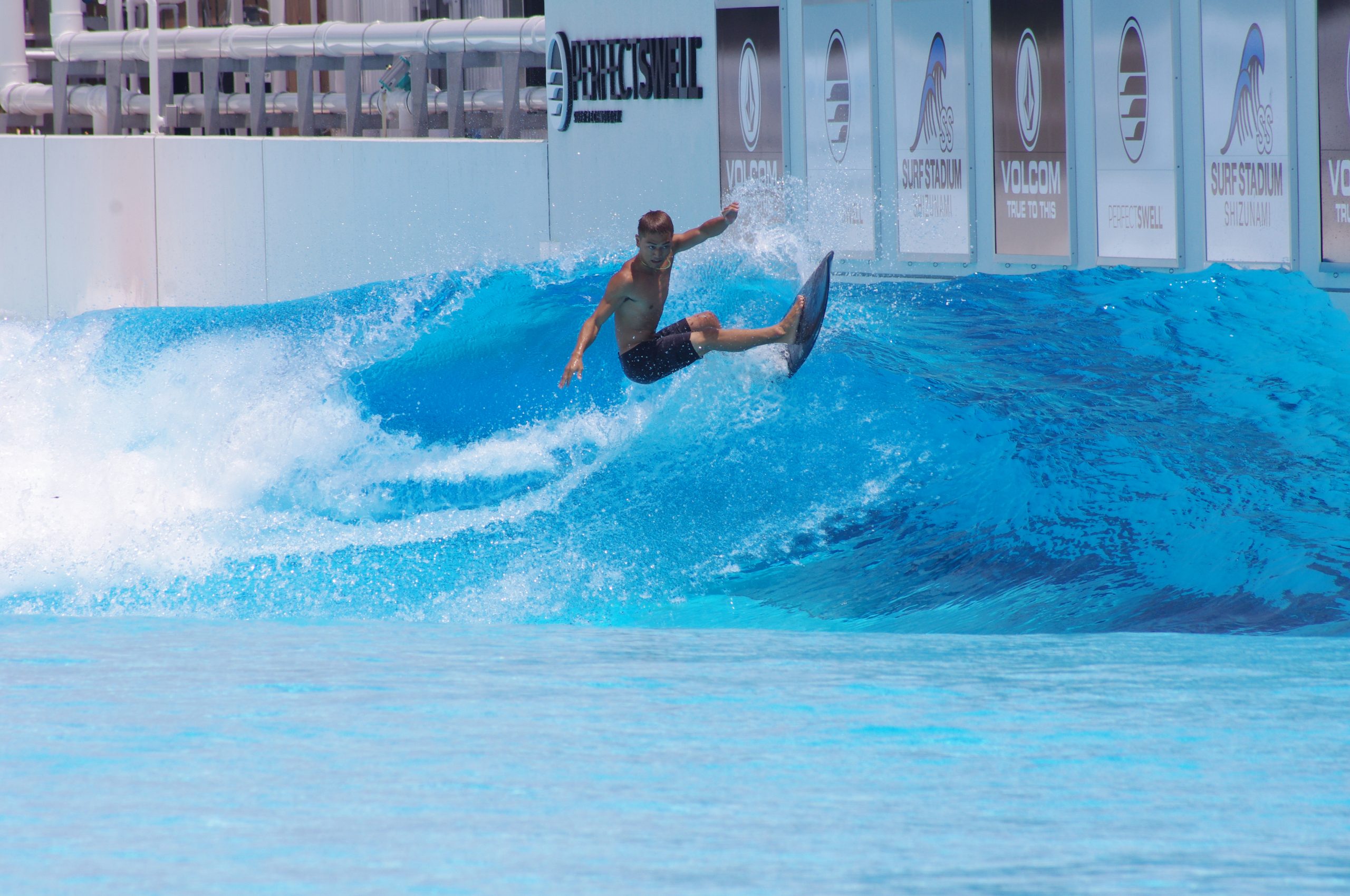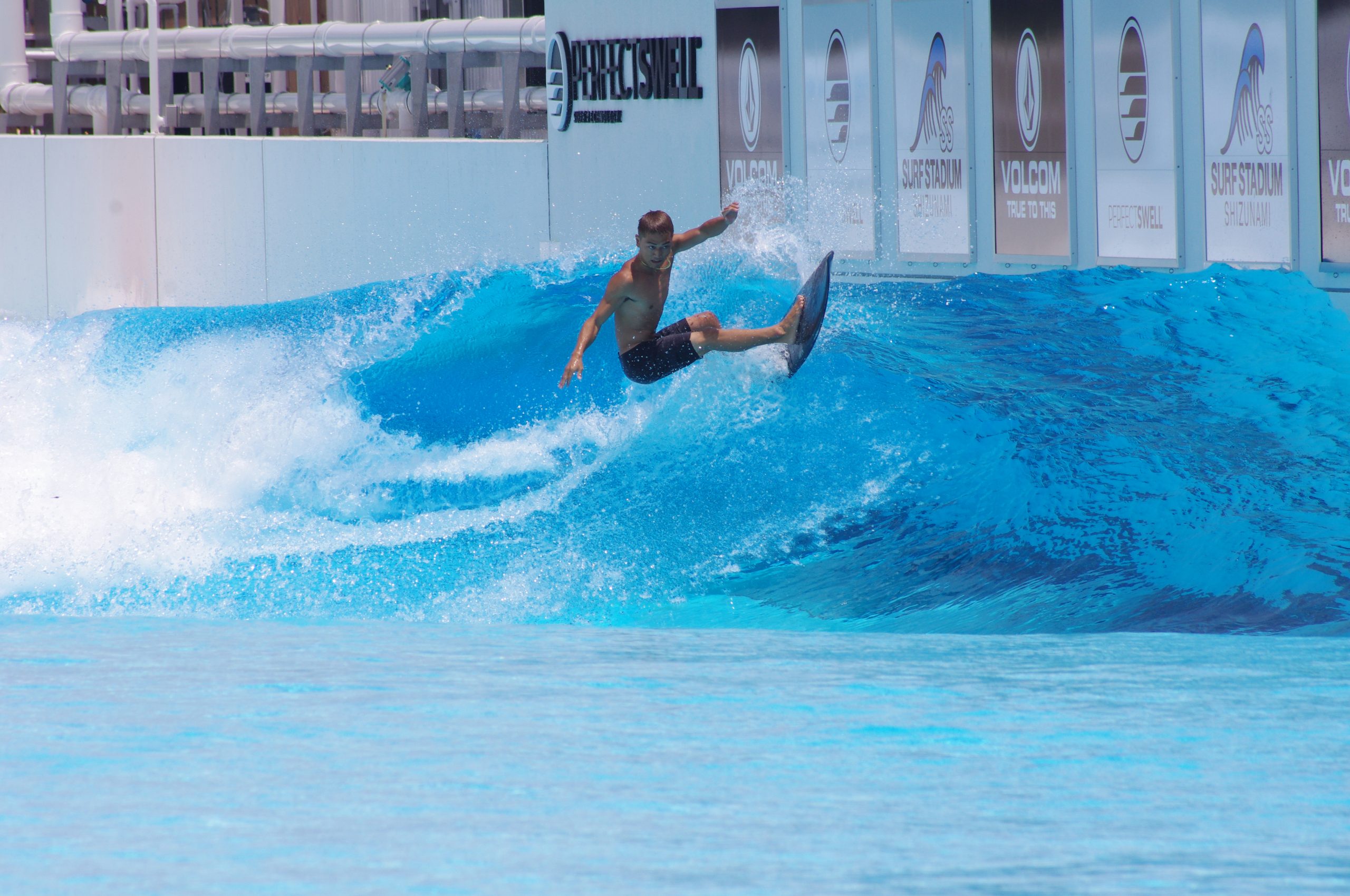 He said the pool would be 288m long and 80m wide and produce "epic waves all day, every day and even into the night".
"These guys are the best in the world at what they do and their cutting-edge technology has revolutionised the industry," he said.
"PerfectSwell® is going to be a great attraction that will fit perfectly with the Sunshine Coast, its vibe and lifestyle.
"Combined with the Actventure water park and Invigorate Resort, it will attract locals and tourists and be something very special for the region."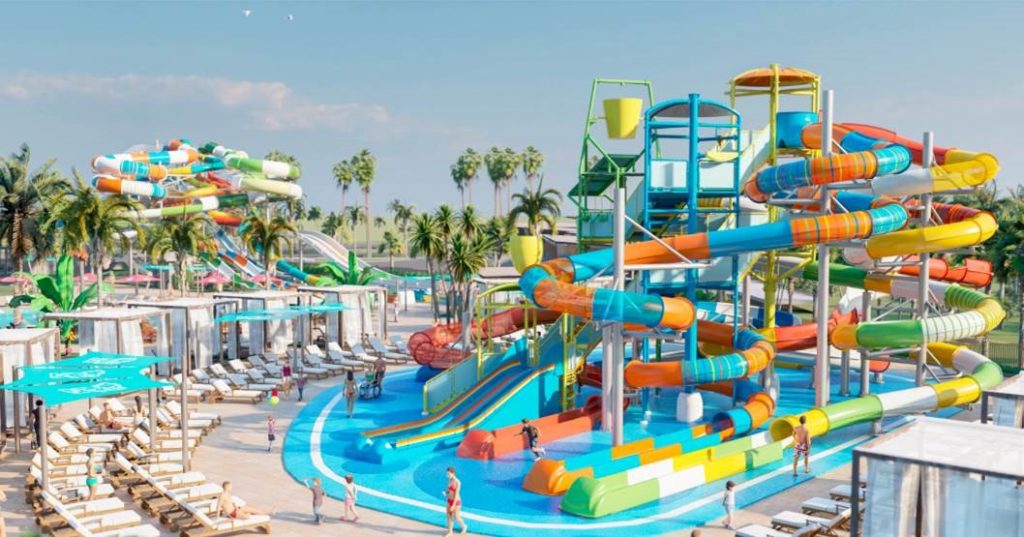 Developer Sanad Capital's plans for the Glenview site also include 51 two and three-bedroom "lakeside" apartments, 23 three-bedroom "surfside" short-term accommodation units, food and retail outlets, a microbrewery and open-air cinema.
The attraction is expected to be open between 9am and 9pm daily.
Once fully operational, it is estimated that Actventure, Invigorate Resort and PerfectSwell® will support about 320 jobs, with many suited to young people.
The drawcard looks set to become the Sunshine Coast's first new major themed attraction in 33 years, with the history of Aussie World and SEA LIFE dating back to 1989, the Big Kart Track to 1983 and Australia Zoo to 1970, when it was the Beerwah Reptile and Fauna Park.