A new resident in a Maroochydore estate wonders what creatures are lurking in the city's waterways after he reeled in a huge flathead.
David Hawdon had just moved to Sunshine Cove in early March, when he quickly and easily caught some fish in the estate's man-made lake.
"As newcomers, and having purchased sight unseen, I was amazed to throw a line in and catch some good-sized bream," he said.
But he was even more stunned to snare a huge flathead recently.
"When I caught it, I thought 'bloody hell," he said.
"I showed my grandson and said, 'look at this fish'.
"I filleted it and we had fish tacos.
"I then put the carcass in a trap out the front and pulled in some mud crabs."
Mr Hawdon was unsure of its size but, judging by the photo above, it could have been up to 60cm or 70cm.
"I didn't measure it, but it was certainly the biggest flathead I've ever caught," he said.
"I've caught a few at the beach and you normally just get a fillet off of them, but this thing was big enough to feed four people."
The 69-year-old wondered what else was in the lake and in the waterways of Sunshine Cove and greater Maroochydore.
"There's lots of mullet in here (the man-made lake) and plenty of fish are jumping, so something is chasing them," he said.
Mr Hawdon has talked to other residents, to find out what they had seen.
"I started asking questions and the locals said there's just bream and mullet," he said.
"A couple of people said they might have seen some stingrays in the lake.
"I asked if they'd ever seen any flathead and they said 'no'.
"I don't know what else is in here, but some people talk about whether there are bull sharks.
"I'm amazed because in a man-made lake you would think there's not much here. It's only open to the ocean through a weir."
Mr Hawdon, who is a retiring solicitor, and his wife Fiona moved to the Sunshine Coast after he sold his legal practice in Batemans Bay.
"It was getting towards retirement time and my wife said she wanted to go somewhere warm," he said.
"She bought this property at auction, sight unseen.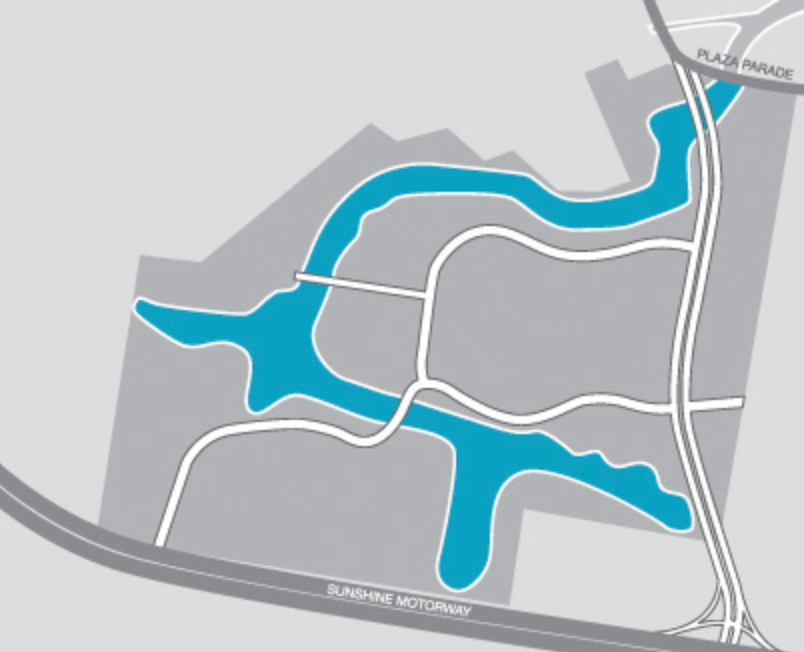 "I wondered what my wife was buying, because I could see (via maps) that the property was close to an industrial area.
"But it's fantastic. We absolutely love it here. Everything is so close, yet we feel like we're a million miles away, looking out over the lake.
"I've got a stand-up paddle board, a kayak and a surf ski and I can just go for a paddle."
Sunshine Cove is a relatively new 106-hectare site dubbed "the most liveable community on the east coast".
It features picturesque lakes and parklands, along with residential, commercial, retail and office precincts.
About 6000 people are expected to live and work there.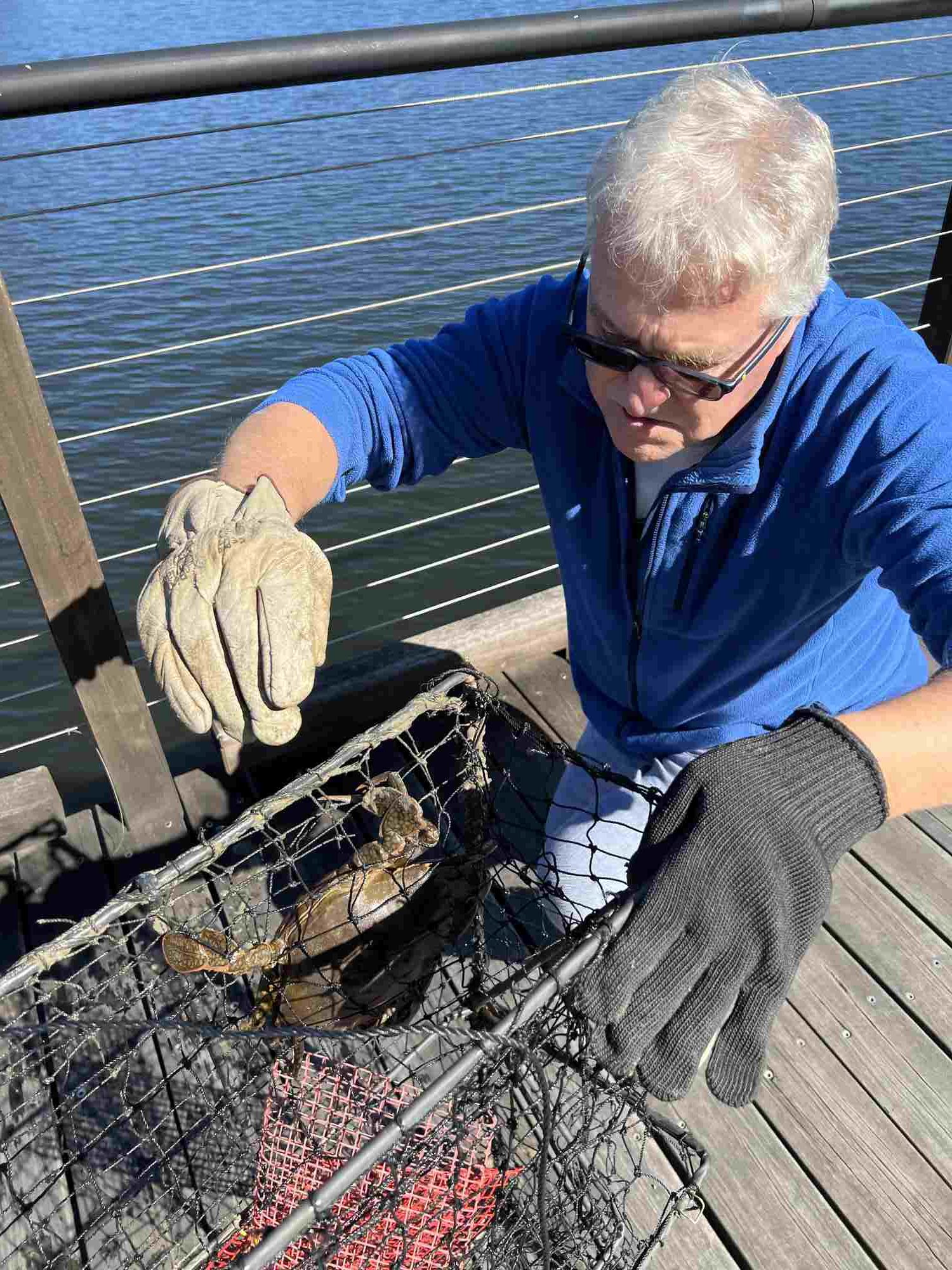 The canals and lake of Sunshine Cove are essentially an extension of Cornmeal Creek, separated by a weir.
Mr Hawdon said he was stunned to catch fish as soon as he moved in.
"There's a little pontoon just down from our place so the first day I got here, I thought I'd throw a line in and see what happens, not that I'm a great fisherman," he said.
"I was just going down to the water's edge to have a beer and watch the sunset and there were all these bats that flew across the waterway. I noticed they were dropping or piddling into the water, so I threw a line into the middle of it and pulled up some big bream.
"Some of them are as big as the ones we used to catch in the Hawkesbury River.
"I've seen a few people fishing the lake in kayaks but they just throw a line in and reel it in … that's not the way you catch bream or flathead.
"You've just got to throw it in and leave it and wait for a school to come through."
Mr Hawdon said he was taught by his father – a keen angler – how to catch bream in a unique way.
"He got this big tank and he put some bream in it and we watched how they ate," he said.
"We watched them feed off the oysters.
"They've got small but sharp teeth and they turn sideways and use their teeth to crack the oysters and then suck it out.
"So, he developed this bait we call 'puddin', which is two parts mincemeat to one-part shredded cheese.
"You mix it with flour and a bit of blood and bone to give it some scent and you make it into a little pellet and roll it on to a small suicide hook.
"The bream touch it and suck it but you've got to wait until their third or fourth run, when they will open their mouth and the pellet will go down.
"But flathead usually forage on the bottom, and they'll just snap at it, so it's a different sensation."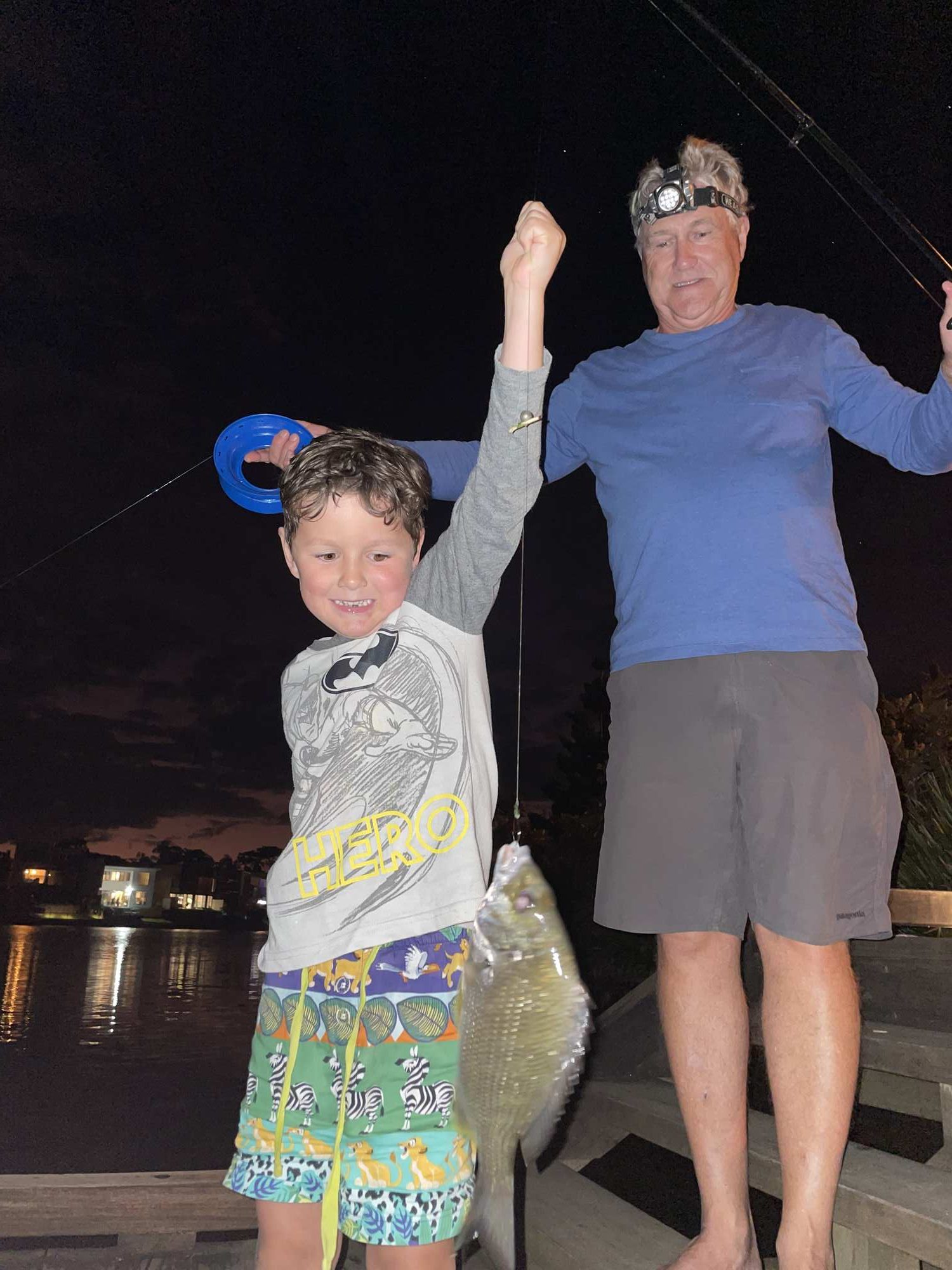 Mr Hawdon said he had already amassed plenty of fishing memories in his short time at Maroochydore.
"I've taken plenty of photos of the fish I've caught here and sent them to my mates in New South Wales and said, 'look what I've got."
He was delighted to see visiting grandson Jonah catch his first fish, a nice-sized bream.
"I got so much enjoyment out of watching him reel it in and he was so excited.
"We gave that fish back after he asked if it was big enough.
"I said 'it is but why don't we put it back because it's probably missing its mother'.
"So, we put it back, and his sister asked 'what happens if you catch its mother – will you send it back too?"
Help us deliver more news by registering for our free daily news feed. All it requires is your name and email. See SUBSCRIBE at the top of this article.