One of the region's most historic properties has sold at auction after it opened to the market for the first time in more than 130 years.
And while it was an emotional time for the family involved, there was a "beautiful story" behind the new owners and why they had to buy the charming 2.95-hectare estate.
As the original site of the first house ever built in Flaxton, 465-483 Flaxton Drive, was once the receiving office for the hinterland area.
Known as Flaxton Cottage, the property had been in the same family since the late 1880s, when the property was purchased by one of Flaxton's early pioneers, John Wyer.
Now a couple from East Brisbane plan to retire in the home after they fell in love with the sweeping views while staying in an Airbnb next door.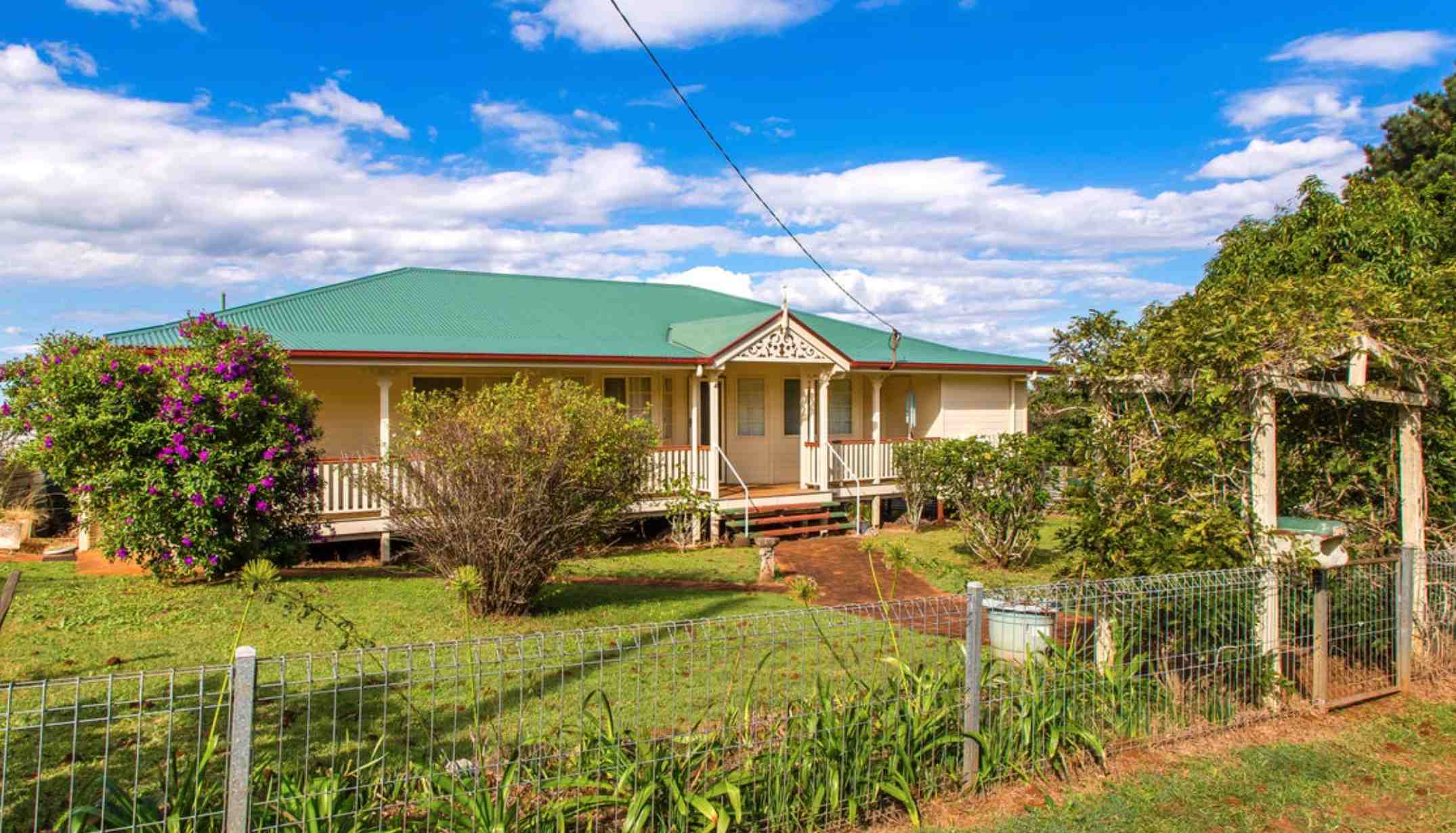 The property sold under the hammer for $1.71 million at the onsite auction and selling agent Jamie Hill from Property Today told Sunshine Coast News it was a fantastic result.
Mr Hill said there were six registered bidders on the day, with a strong crowd of locals in attendance to witness the momentous occasion.
"It was a very emotional situation for the family, who were the fourth generation to own the property," he said.
"There is a beautiful story behind the new owners too. The reason they looked at it was that they stayed in an Airbnb next door and loved the views.
Scroll down for more images and latest auction results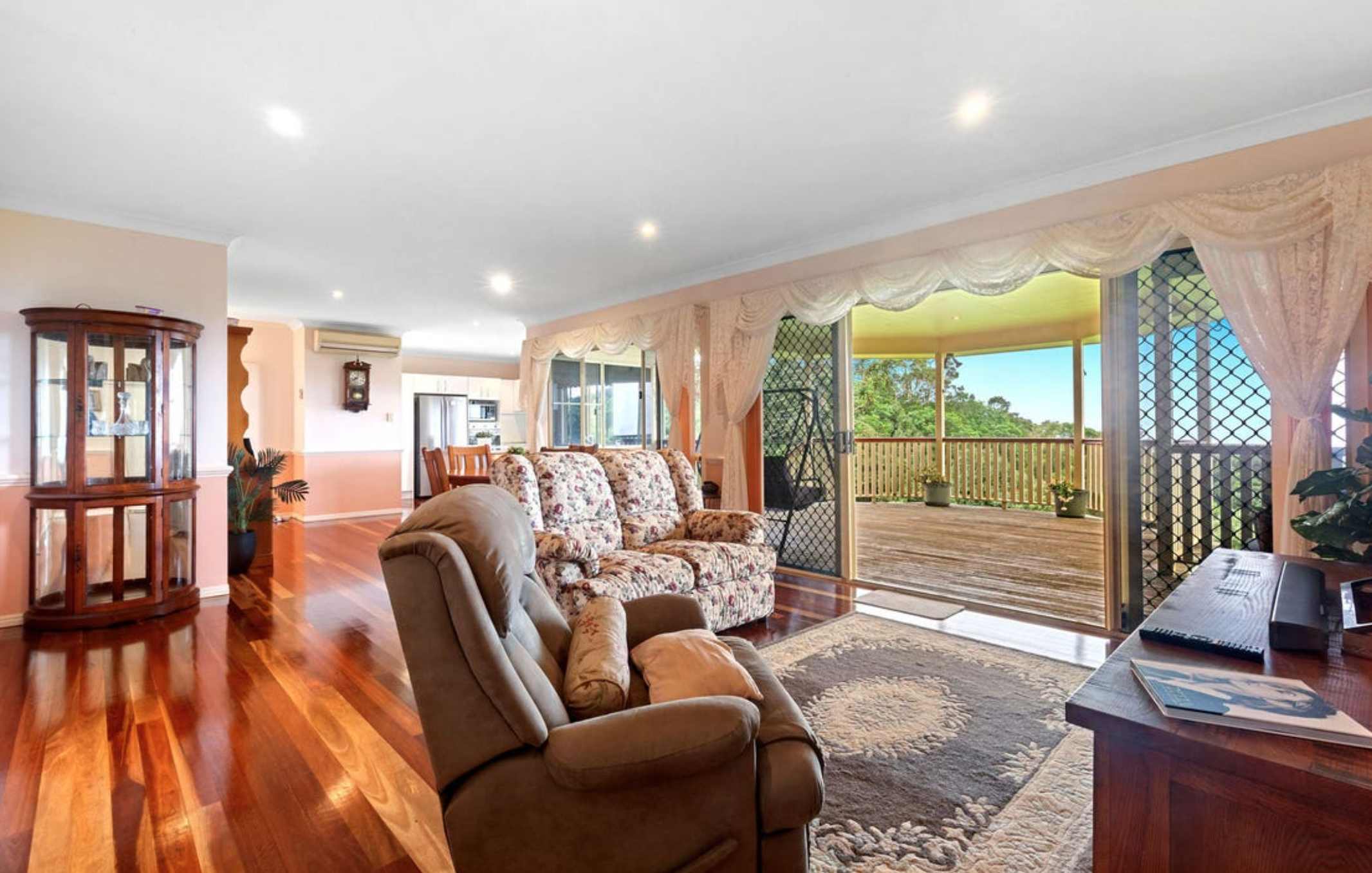 "They contacted me a week ago and said they wanted to come and have a look, and they bought it.
"They really loved the history and plan to retire there. They like the position, they love the views and it reminds them of when they were staying next door."
Help us deliver more stories that inform, connect and celebrate the Sunshine Coast by signing up for our free Daily News Feed: Please go to SUBSCRIBE at top of this article and add your name and email address.
Mr Hill told SCN the property had gained local interest from potential buyers and also from residents interested in learning more about the pioneering house.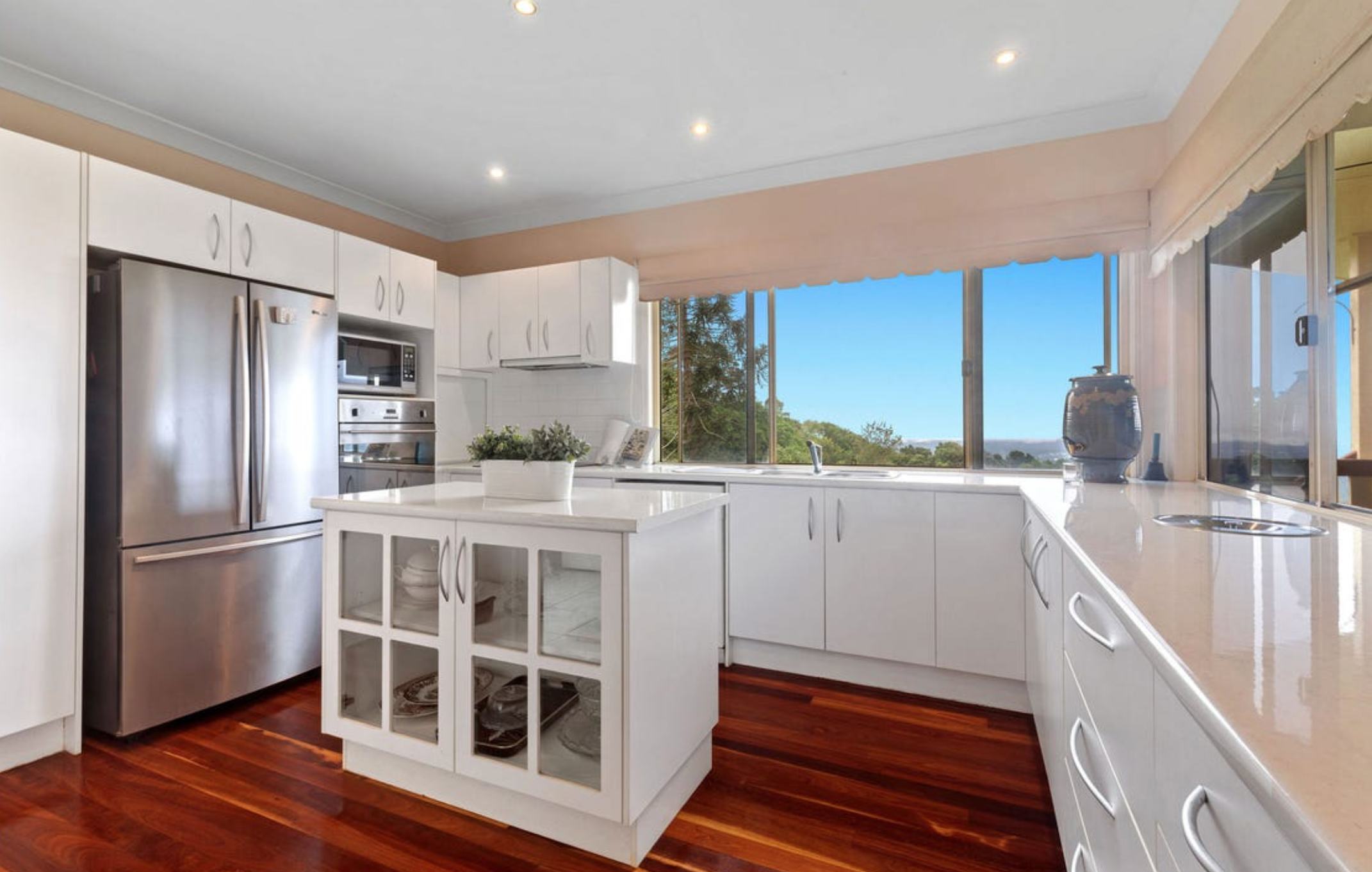 Knowing the auction would draw a crowd, he organised for a coffee cart on the morning for the Flaxton residents.
"We had a massive turn-out and I ended up shouting 58 coffees and hot chocolates and tea to the locals who turned out."
The home includes four bedrooms, two bathrooms, a light-filled kitchen and expansive open plan living and dining area, as well as sweeping views from the countryside to the coast.
It even has its own natural spring and waterfall onsite, which is the headwaters of Petrie Creek.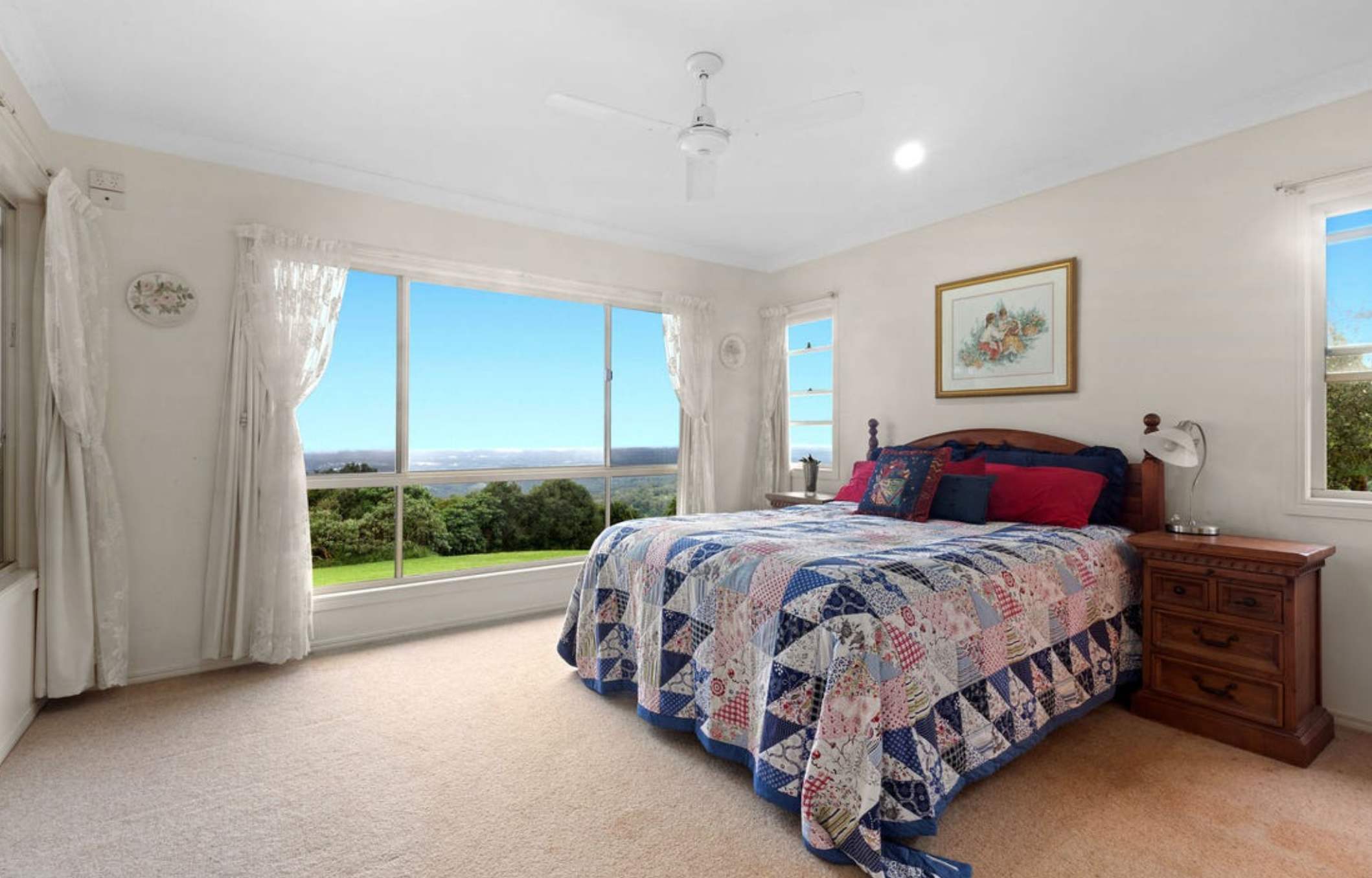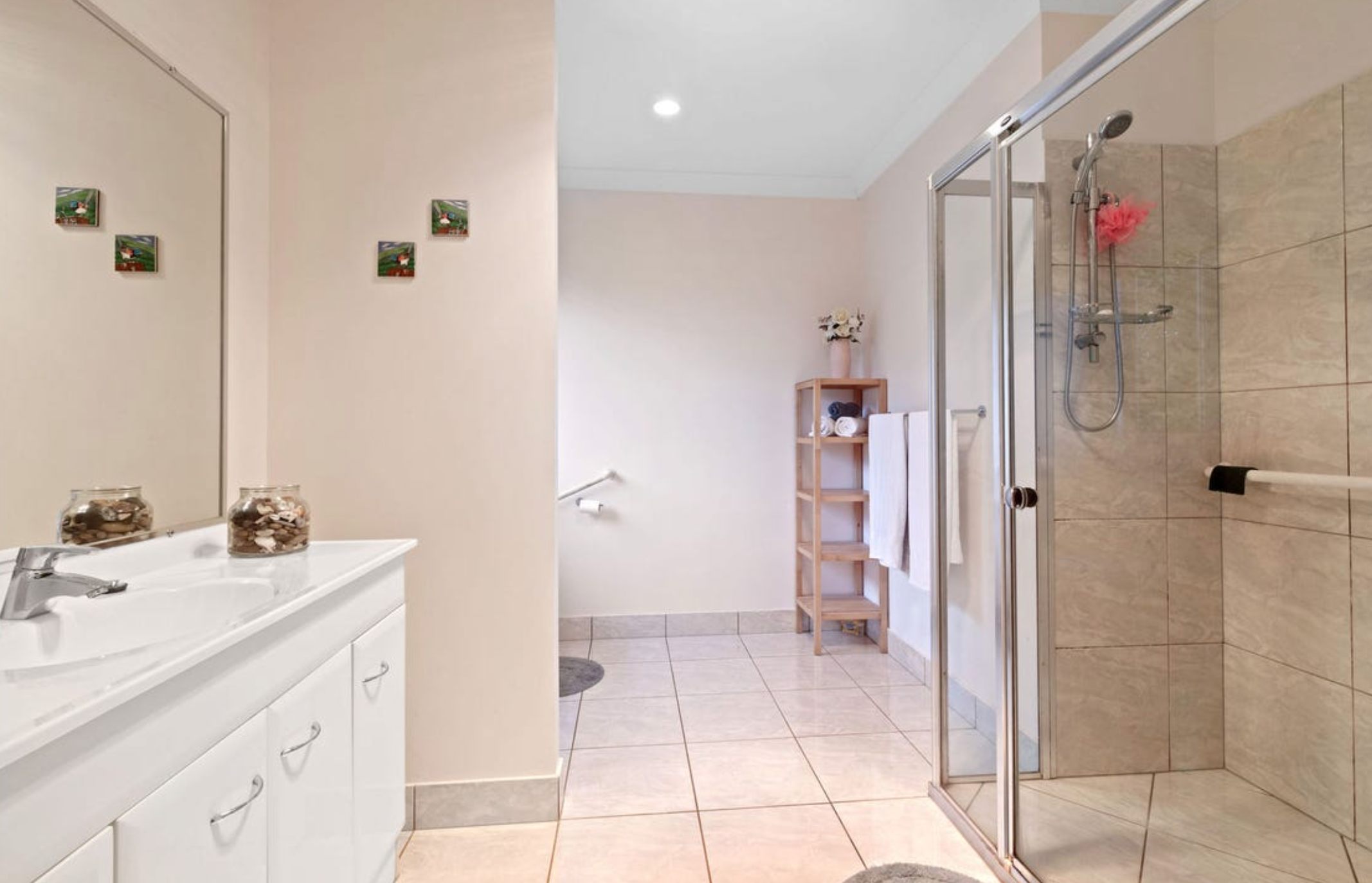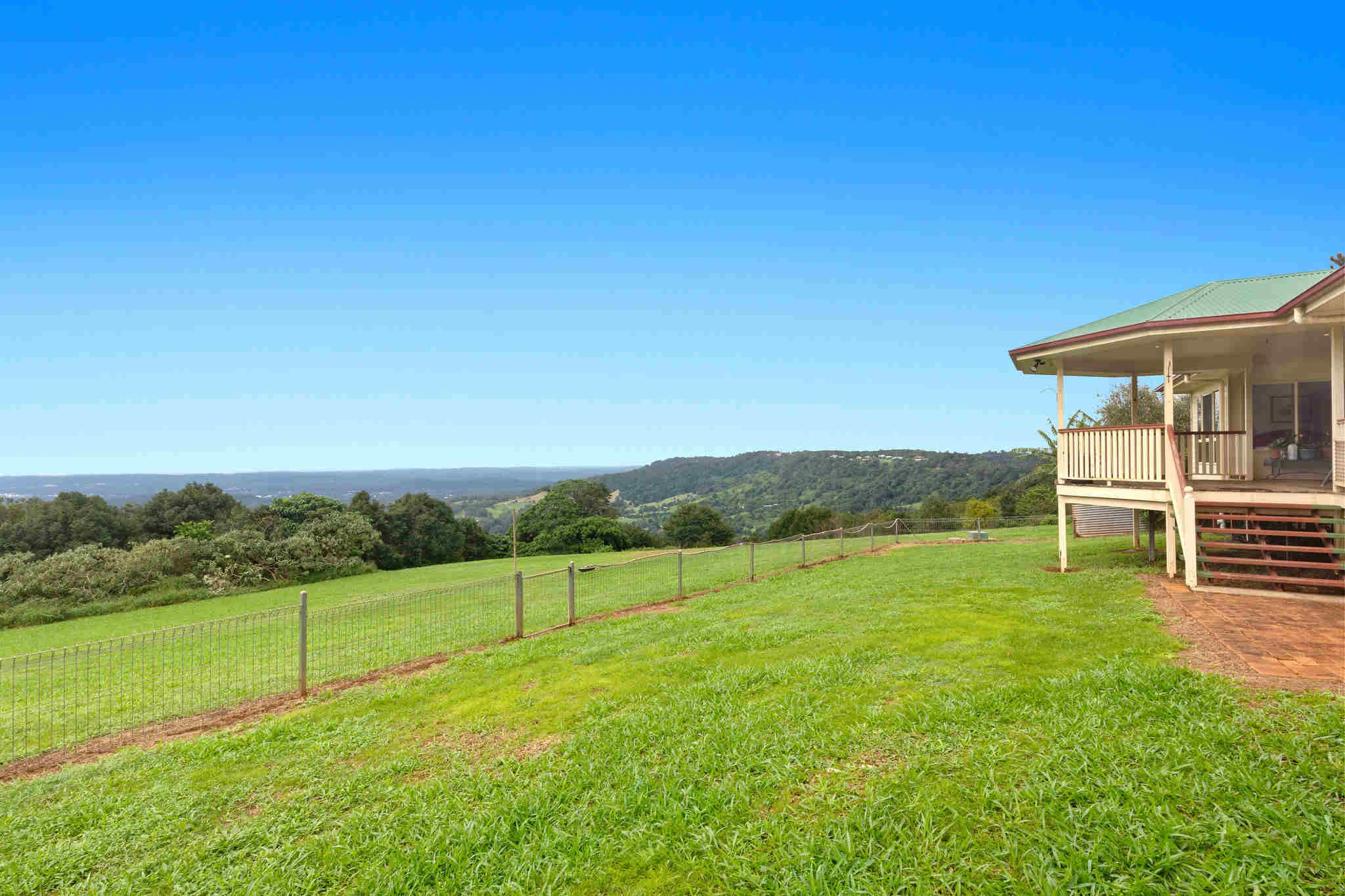 LATEST AUCTION RESULTS
11 MONKS CRESCENT, BUDERIM
SOLD UNDER THE HAMMER $985,000
2 Bed, 1 Bath, 1 Car, Ray White, Brodie Rodgers
27 MOLOKAI DRIVE, MOUNTAIN CREEK
PASSED IN, OFFERS OVER $1,295,000
4 Bed, 2 Bath, 2 Car, Prime Property, Brendan Southey and Bevan Horsnell
10 DRESS CIRCLE COURT, BUDERIM
PASSED IN AT $975,000
4 Bed, 2 Bath, 2 Car, Ray White, Brent Higgins
1/5 ALICE STREET, ALEXANDRA HEADLAND
SOLD AFTER AUCTION, $955,500
3 Bed, 3 Bath, Ray White, Candice Contencin  
16 CEDARA CRESCENT, BUDERIM
PASSED IN – SOLD DIRECTLY POST AUCTION
5 Bed, 2 Bath, 2 Car, Ray White, Simon Howe and Fiona Rawson
6 WOTAMA COURT, MOOLOOLABA
SOLD PRIOR TO AUCTION $1,140,000
3 Bed, 2 Bath, 4 Car, Ray White, Brent Higgins
129 AMARINA AVENUE, MOOLOOLABA
PASSED IN – UNDER NEGOTIATION
4 Bed, 2 Bath, 4 Car, Greg Clarke
9/7 -9 JUAN STREET, ALEXANDRA HEADLAND
SOLD UNDER THE HAMMER $695,000
2 Bed, 2 Bath, 1 Car, Ray White, Candice Contencin
5 COLONIAL WAY, WOOMBYE
PASSED IN – NOW LISTED AT  $725,000
3 Bed, 1 Bath, 3 Car, Ray White, Fiona Rawson
3 – 143 BURNETT STREET, BUDERIM
PASSED IN AT AUCTION $650,000, NOW LISTED AT  $730,000
3 Bed, 2 Bath, 2 Car, Ray White,  Ellen Lorenz
 16 SUMMER RIDGE PLACE, BUDERIM
SOLD PRIOR TO AUCTION $1,356,250
4 Bed, 2 Bath, 6 Car, Ray White Kylie Kis
 13 LANCEWOOD CLOSE, BUDERIM
SOLD PRIOR TO AUCTION , $1,300,000
4 Bed, 3 Bed, 3 Car, Ray White, Kylie Kis