A Sunshine Coast high school was awash with rainbow and purple for their annual Wear It Purple Celebration.
Caloundra State High's event featured special guests including Brisbane Drag Queen Liz Anya and State Member for Caloundra Jason Hunt.
The students and staff couldn't wipe the smiles off their faces.
One Year 12 student said the celebration was "the best".
"This is one of those things that students will think back to when they are old and say 'remember that time that drag queen came to school'. That was the best."
Caloundra State High School's wellbeing lessons take place each Friday, for Year 11 and 12 students.
Liz Anya presented a motivating and hilarious speech to the students about CPR (confidence, persistence and repetition).
The main topic of Liz's speech was a message of self-acceptance.
"I have always really wanted to get (that message) into schools," she said.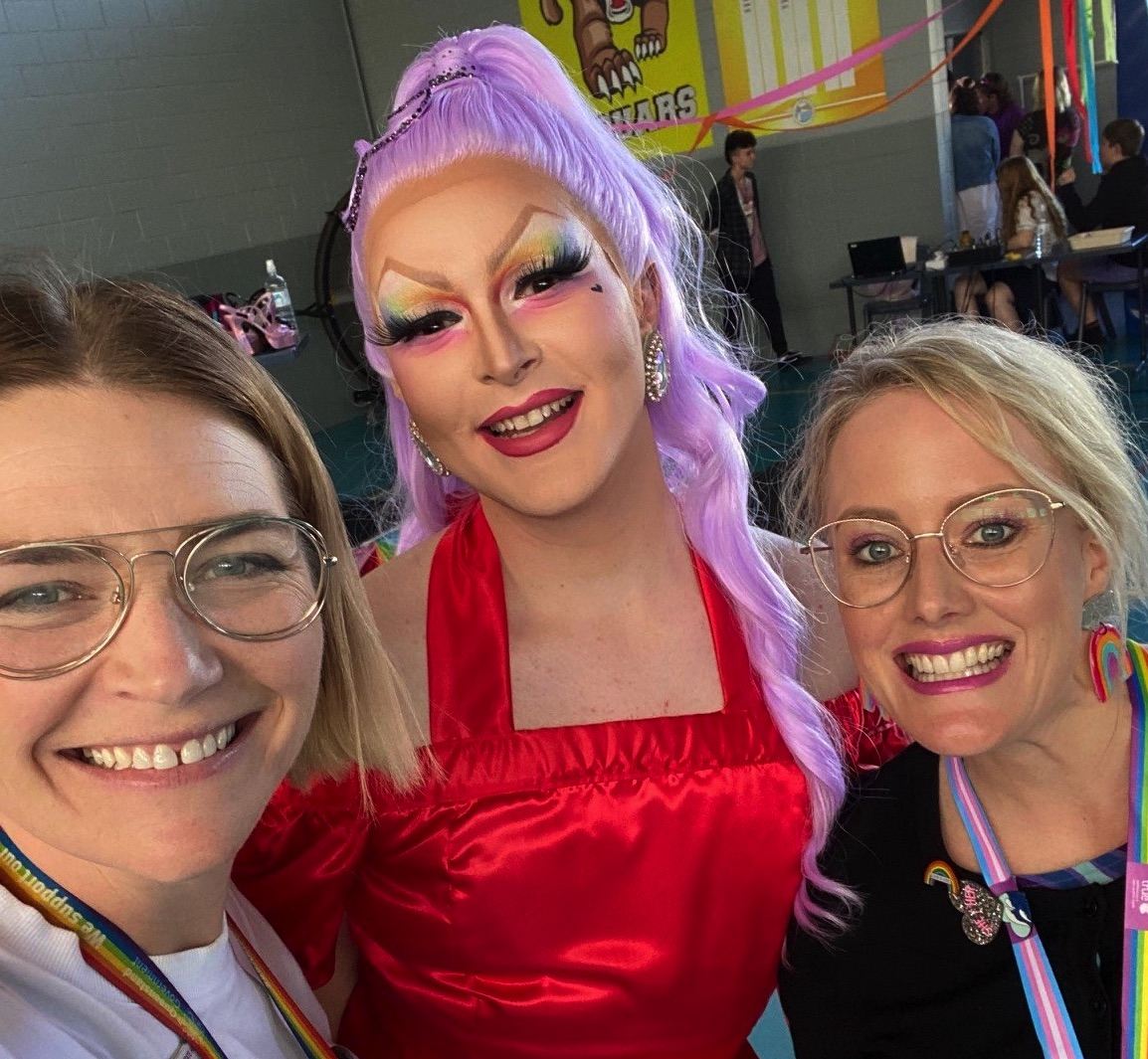 Liz treated the students to live drag shows to top of the celebration.
Her flamboyant performance represented the message of positivity and determination.
Wear It Purple Day is a celebration that fosters supportive, safe, empowering and inclusive environments for rainbow young people.
Students were encouraged to wear purple or rainbow clothes to school to show their support.
Caloundra State High School students spent much of 2021 and 2022 working on a mural to recognise and celebrate diversity.
State Member for Caloundra Jason Hunt attended, unveiled the mural and donated money for the decorations, the food and the paint for the works.
He said the celebration was a fantastic idea.
"I'm old. I didn't see things like this when I was at school," he said.
"This is a wonderful initiative to celebrate inclusion and diversity for all of the different types of young people."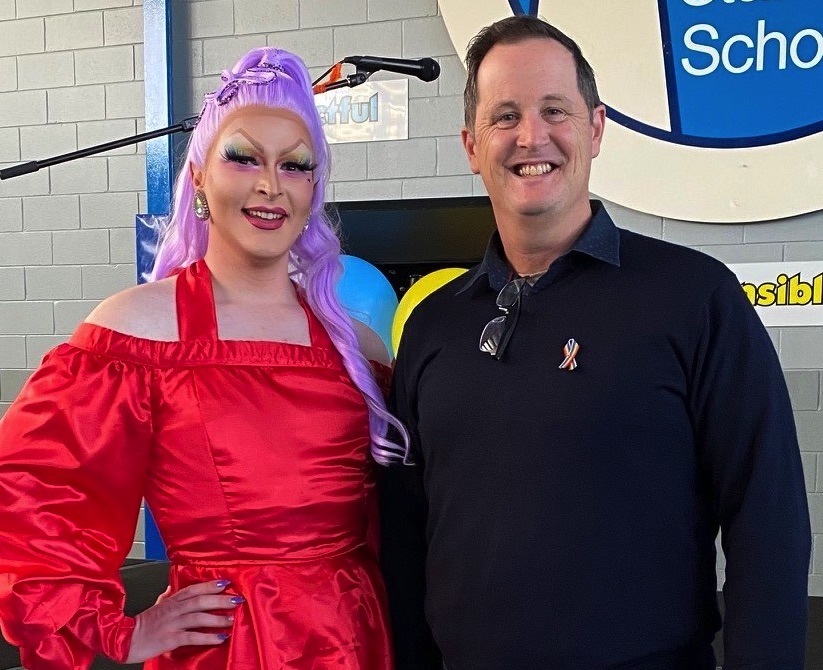 The mural says 'If you only see the world in black and white, you'll miss out on the RAINBOWS.'
Students in the football excellence program helped the smooth running of the event by carrying the mural, handing out purple ribbons, providing crowd control and supporting the guests.
Mrs Alicia Edwards, Head of Wellbeing at Caloundra State High School, said the event was a "triumph for inclusion".
"This is definitely an event we will be having every year," she said.
Liz was excited to speak at more schools to share her message.
"If I can make one student feel better about themselves, then I know I've done a good job."