An ambition of Steve Irwin's has been realised, with the opening of a lodge near Australia Zoo.
The Crocodile Hunter Lodge offers luxury accommodation, surrounded by wilderness and native fauna.
It was inspired by his life, legacy and love for wildlife and wild places.
With unique, family-friendly rustic cabins and spacious decks overlooking the bushland and  wildlife, guests staying at the lodge will receive complementary breakfast and a gift pack, along with unlimited entry to the zoo.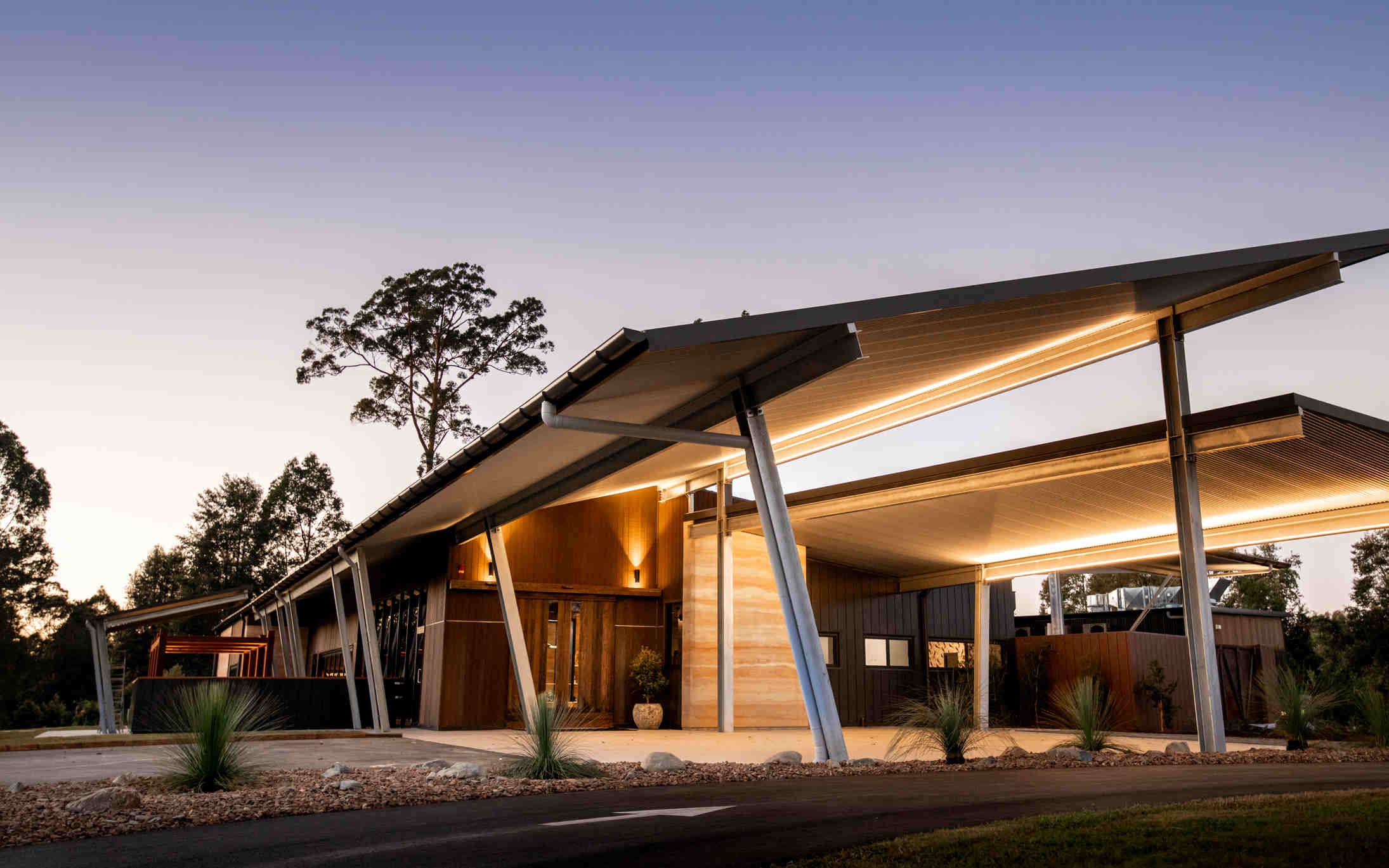 Australia Zoo's Terri Irwin said Steve had always aimed to provide accommodation for zoo guests. Now, it's been created in his honour.
"Steve always had a dream that one day, people would not just visit Australia Zoo, but stay overnight, and have the immersive experience of listening to and being around wildlife after dark," she said.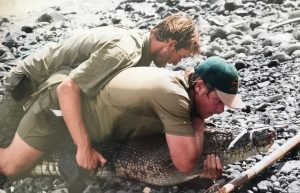 "It was so important for us to make his dream come true through the opening of The Crocodile Hunter Lodge.
"This stunning, luxury accommodation is surrounded by our conservation work, providing a home to endemic wildlife species, while further continuing Steve's important legacy.
"The lodge includes eight family-friendly cabins, including an accessibility cabin, and offers services and facilities to suit everyone's needs, ensuring a pleasant and memorable stay."
The lodge has a remarkable multi-species habitat, which is home to red kangaroos, emus and koalas.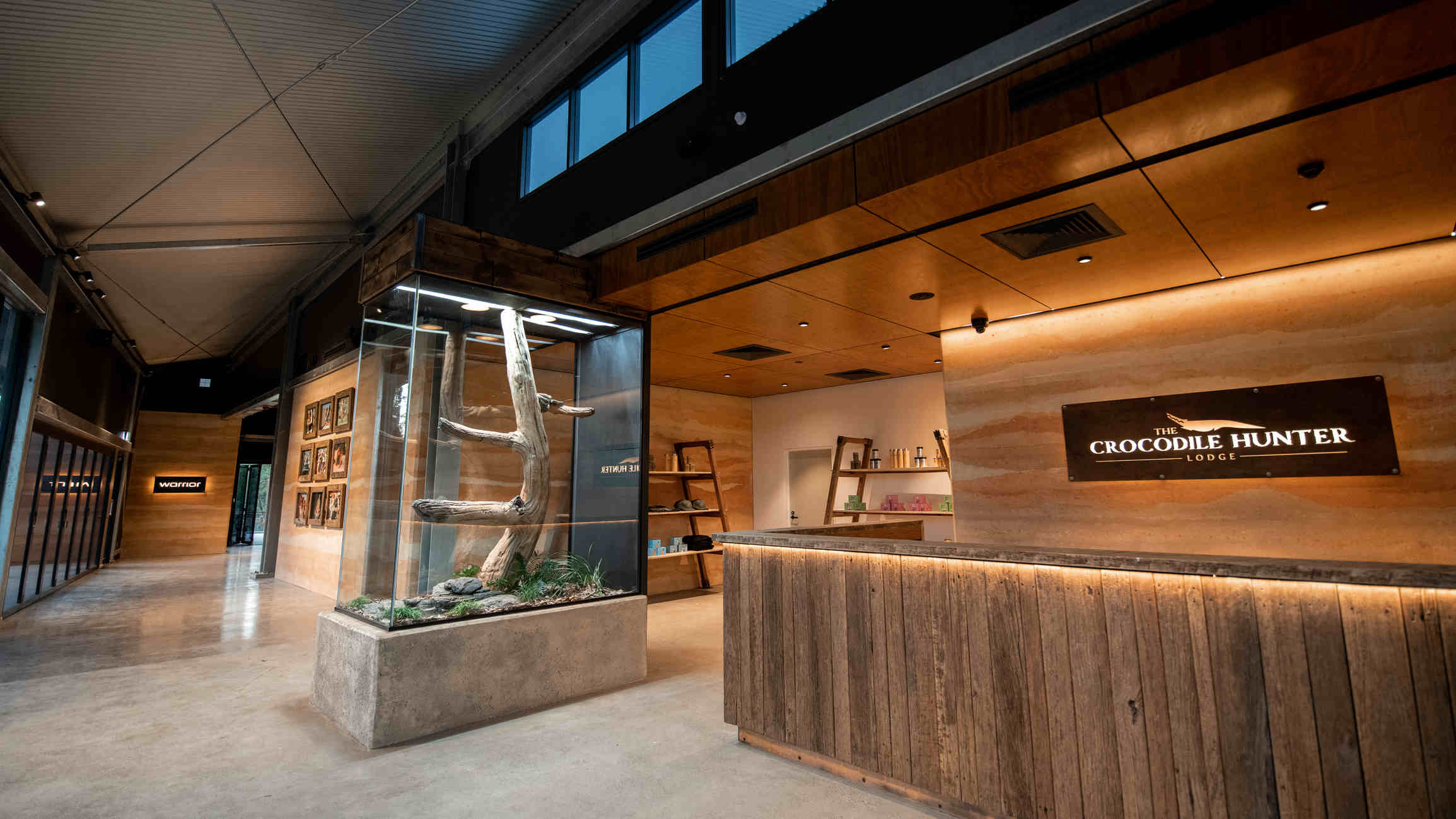 Guests can admire the animals while taking a dip in The Billabong, a 25m infinity pool and enjoying a pool-side snack or cocktail from the Warrior Restaurant and Bar. The lodge also has a home for Australia Zoo's southern koalas, which were victims of the 2019-2020 summer bushfire season.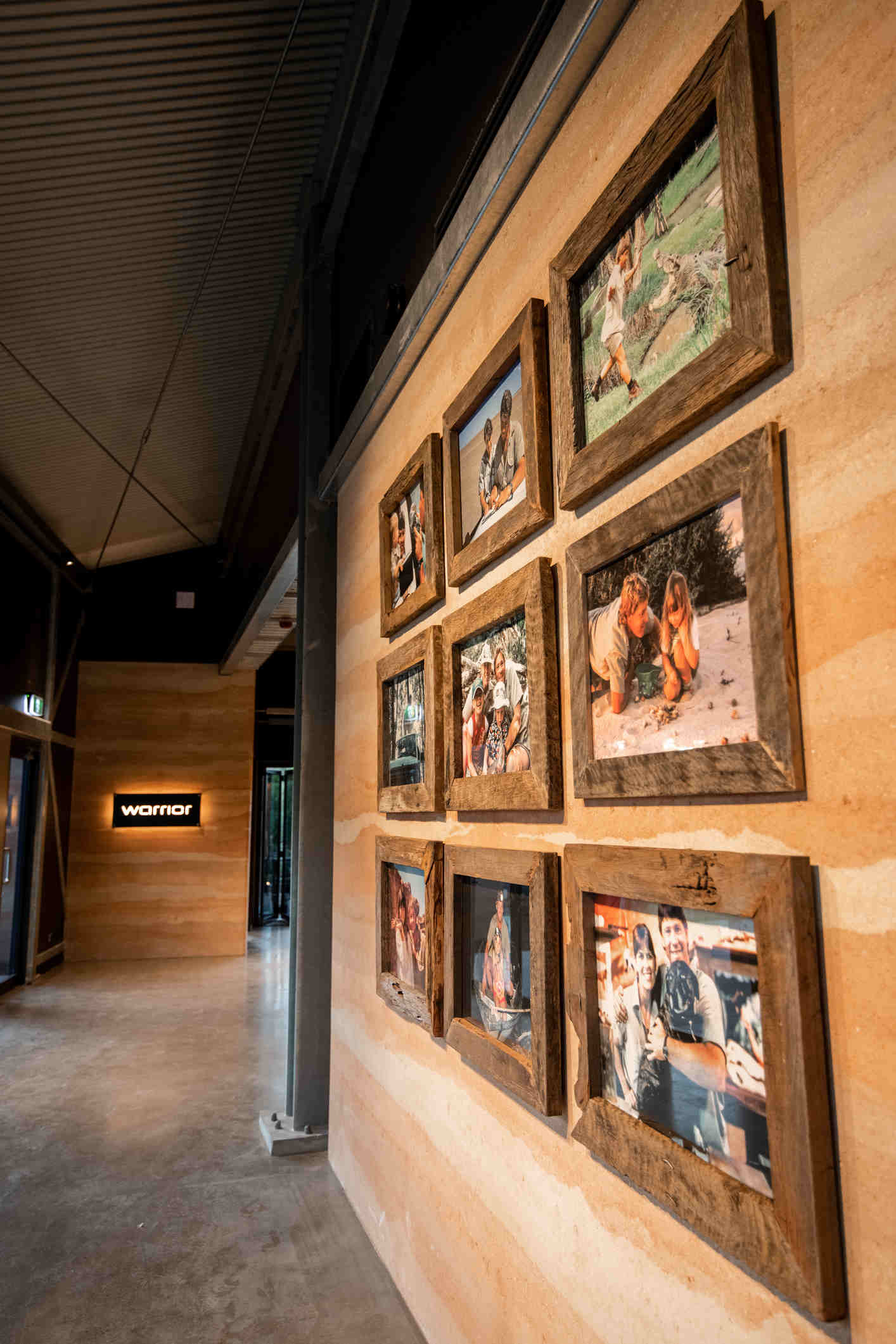 These koalas share their new home with Australia's most unusual species, the echidna.
Guests at the lodge can also visit Australia Zoo and adore the wildlife that resides there.
Steve and Terri Irwin grew the roadside park into the famed zoological gardens today, providing a home to more than 1200 animals.
Touted as the most interactive wildlife destination on the planet, guests can cuddle a koala, feed a kangaroo, watch African animals graze on the savannah and learn about important breeding programs and conservation efforts.
Like this story? Get more just like it direct to your inbox by subscribing to our free daily news feed. All it requires is your name and email. See SUBSCRIBE at the top of this article.Wildlife Warrior Bindi Irwin said the Irwins were delighted to open the lodge.
"As a family, we could not be more excited for the opening of The Crocodile Hunter Lodge," she said.
"It is absolutely wonderful to be able to carry forward Dad's vision for Australia Zoo.
"Our efforts revolve around wildlife conservation, and with spectacular wildlife integrated into the lodge, it's the most beautiful way of honouring Dad's legacy and everything he stood for."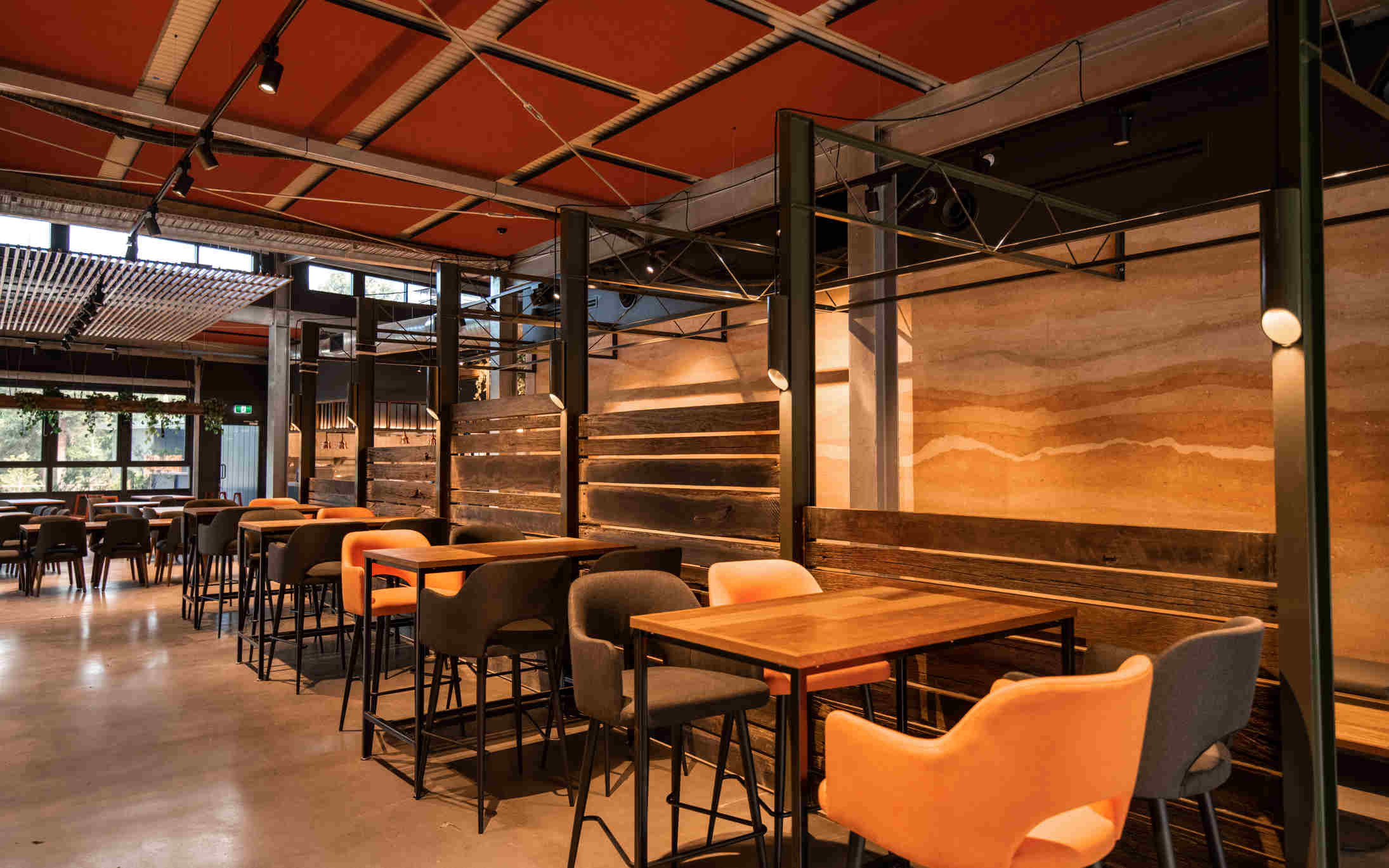 The lodge supports sustainable initiatives that are already in practice at the zoo.
The build includes timbers recycled from the world-famous crocodile viewing grandstands, built with Steve Irwin's own hands at the zoo.
More than 3000 native trees and shrubs are planted throughout the vast grounds, creating natural wildlife corridors for animals, along with purposefully placed nesting boxes.
Some of the trees act as food trees for native species, such as the endangered glossy black cockatoo.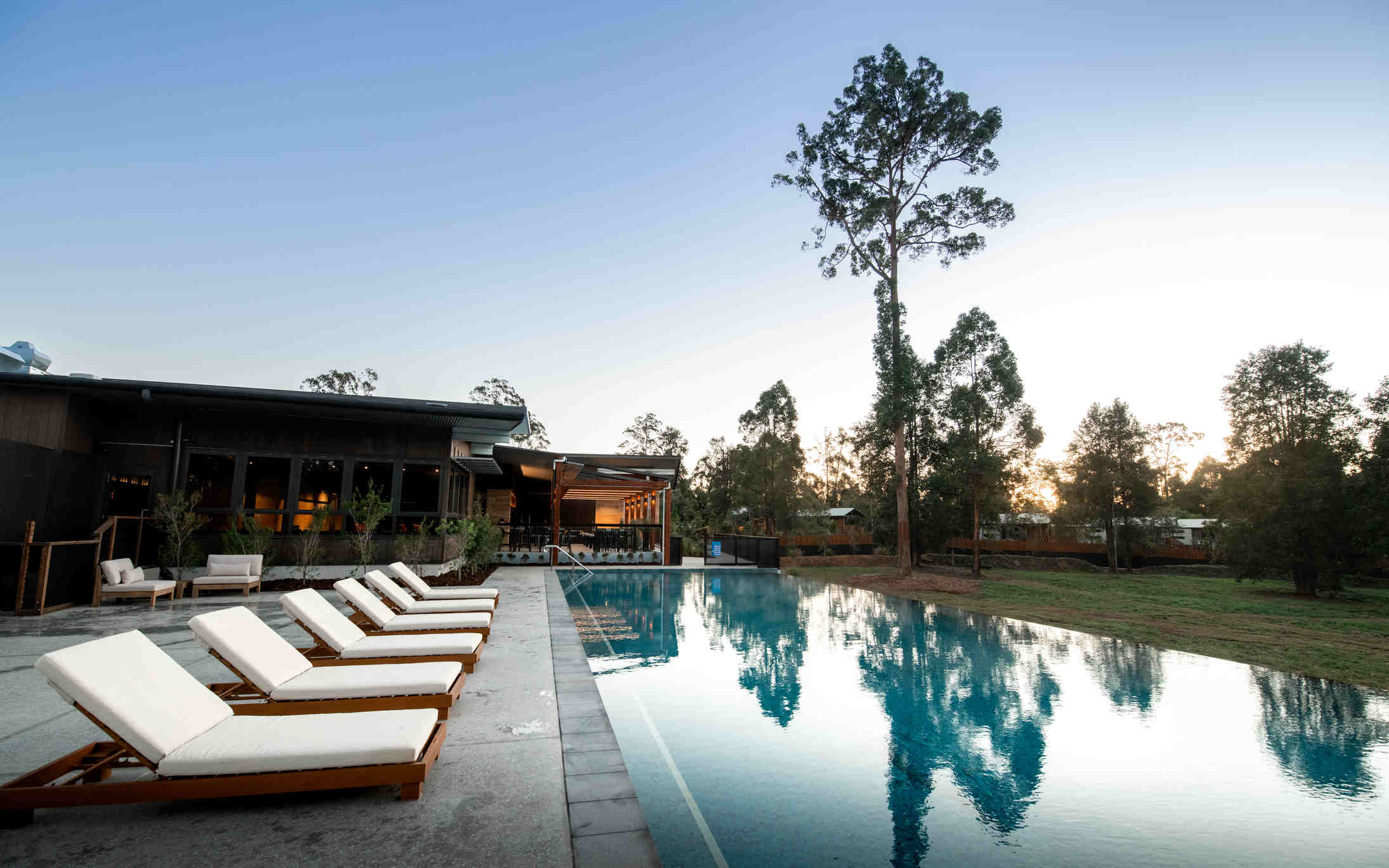 Wildlife conservationist Robert Irwin said it was important to have a natural setting at the lodge.
"The Crocodile Hunter Lodge has adapted several eco-friendly initiatives, helping us maintain a minimum carbon footprint on the planet, and prioritising conservation as we always do," he said.
"By building this luxury accommodation with lush bushland around for our animals, we are achieving Dad's vision of a world where humans and wildlife can peacefully coexist, making this planet a better and more harmonious place for future generations."To find out more details and to book your stay at The Crocodile Hunter Lodge, visit The Crocodile Hunter Lodge. 
Terri, Bindi and Robert Irwin were thrilled to welcome guests to the lodge, starting a journey in honour of Steve, the original Wildlife Warrior.