Thanks Sunshine Coast News for the article: 'Bureaucracy gone mad': residents told neighbourhood garden project must go.
A quick look at the setting is interesting for a council that supposedly encourages 'Active Travel', in this case walking and cycling.
It would also agree that residential areas should be accessible for people of all ages and abilities.
As there is no footpath, the street is the means of access, so it makes sense to support the kids learning to safely use the street.
Indeed, the next street, Bush Street, is also relevant for the same reasons. There appears to be no other way to access the bike path to the north of the estate.
Russet Close is a cul-de-sac and the island garden and on-street parking have been done  well. Perhaps a small tree at each end would be helpful.
But what is the safety issue? If ever there was a safe setting, this is it.
Is it the speed limit that Council is concerned about? Surely not?
I would suggest officers review a way to resolve the complex issues it has created, or allowed to occur, before reaching for 'safety' as a reason for such action.
In fact, it would be an ideal situation to examine and resolve the conflicts and then use as a model for both new and existing developments, of which there are many similar. I, for one, would be happy to be involved in such an exercise.
It looks like a learning space for all concerned.
MICHAEL YEATES, Indooroopilly and Golden Beach
Michael is a retired architect who has spent more than 30 years as an advocate for active travel and safe and convenient access for people of all ages and abilities.
Let's put the residents first
I wish to protest Council's decision to remove the community-installed improvements in Russet Close, Caloundra West.
It's decisions like this that make us all feel that the Council is not acting FOR the residents.
This action gets a big thumbs down from me.
MARIE HALL
Surely, there is a compromise
Wow, this is the most ridiculous council decision ever. What is wrong with these people?
Surely there can be a compromise and allow that beautiful seat to stay.
Having parents be able to supervise their children safely in this quiet street should be applauded.
We live just around the corner and maintain the verge grass because Council never comes to mow it. Now they care?
I am dumbfounded, to say the least.
BERNIE WALDRON
Residents should be congratulated, not reprimanded
I refer to the SCN article by Candice Holznagel regarding Russet Close.
There is a guiding document available on the Council website titled: Sunshine Coast Regional Council, Subordinate Local Law No. 1 (Administration)
2011. It can be found here.
Page 10 of this document makes obscure and shallow reference to this type of street upgrade.
I am all for upgrades and care, such has been provided in this case, especially where the previous situation was one of Council not maintaining the area at all.
These residents have shown a duty of care for their immediate environment and should be congratulated, not reprimanded.
TONY LOHREY, Woombye
Thanks to Tristan for saving a classic home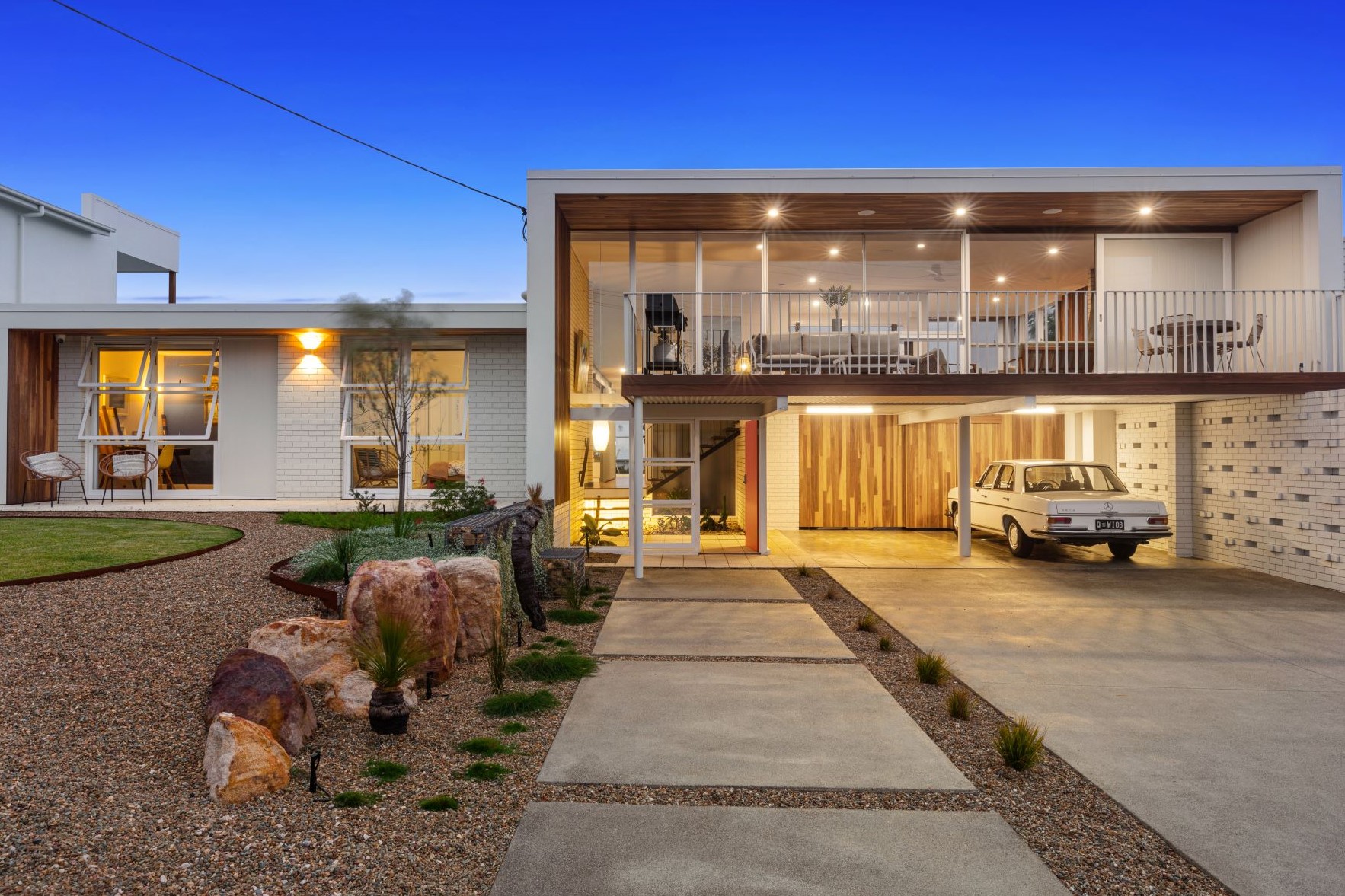 I was thrilled to read Shirley Sinclair's article "Celebrate don't detonate", regarding the saving of the Geddes house at 13 Burgess Street by Tristan Kurz.
The original architect Vitaly Gzell was my grandfather, and I have fond memories of time spent in my grandparents' wonderfully modern home at 25 Aston Street, Toowong, as a child in the '70s.
Congratulations and thank you, Tristan, for appreciating and preserving this architectural heritage!
CATHERINE VENN
Sands of time roll into Passage
I was interested to read the SCN article about the Pumicestone Passage returning to the war years.
I say let nature take its course. Canal-front properties may have some temporary issues with ocean access, but the whole of the ecosystem is still in flux.
Perhaps we should remember that these canals were artificially created out of a swamp area – and more's the pity.  We have an ever-declining stock of natural environments on the Coast.
The previous swamp area was no doubt an important habitat for local and international birds, and a feeding ground for aquatic creatures.
The island and passage are simply going through a phase of an endless cycle, and we shouldn't invest energy and ratepayer money into maintaining the lifestyle and property values of a small percentage of the population.
There are plenty of other issues – including catching up on the backlog of road and transport problems – that require our attention and investment.
The hinterland also would welcome improvements to many of our assets, rather than never-ending projects on the coastal strip.
GRAEME AITKIN, Towen Mountain
Will higher profile help or hinder?
Re: the SCN article headlined 'Truly historic moment': the international recognition that will change our region's future.
Biosphere Community Reference Group chair Will Shrapnel said: "So many of us have chosen to live on the Sunshine Coast for its natural beauty and lifestyle and this designation helps us clarify how we value as a community and how council can support us in protecting and enhancing what we have now for the benefit of future generations."
The successful biosphere bid sounds very impressive, but with the expected influx of tourists and exploding urban sprawl of recent times, I fear we may lose the very thing we love – due to "over-marketing" the magic of our beautiful area.
Meanwhile, the State Government is still planning to log Ferny Forest at Mooloolah, a known koala habitat!
When will commercial gain not be our primary motivator?
MARK POWLESLAND, Caloundra
Sunshine Motorway madness
Regarding the campaign to improve safety on the dangerous motorway that's been covered by SCN.
I, too, am waiting every day anxious whether myself or my daughter will arrive either to work or back home safely using this motorway on a daily basis.
I work in the Coolum Industrial Area, travelling from Buderim, and my daughter works in aged care.
It's an extremely busy road and the roundabout itself is another story.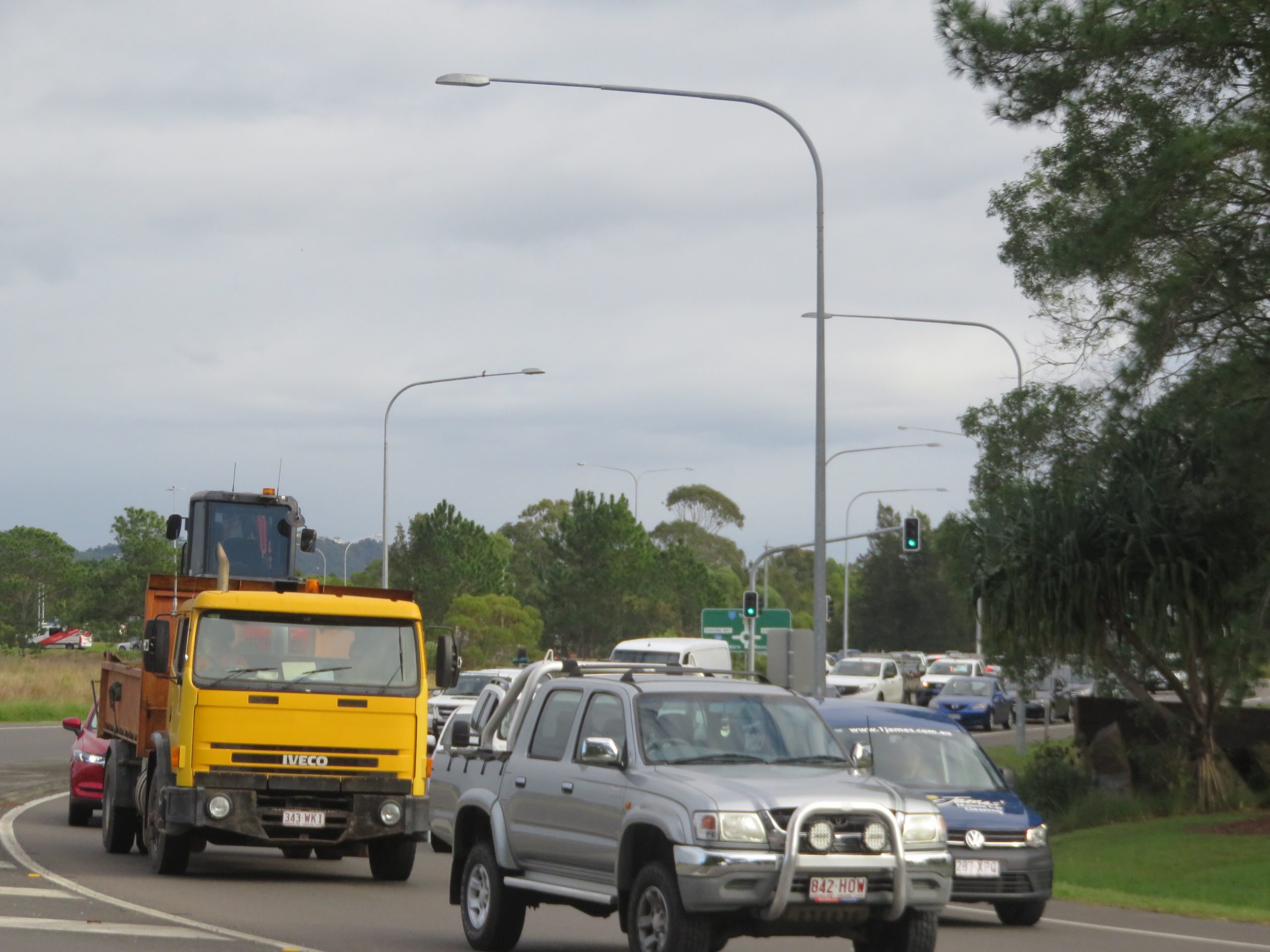 Traffic is horrendous from 7am, usually bumper to bumper most of the way after the airport exit and same from the roundabout back to the dual carriage way.
How many more lives will be lost until something is done?
The increase in our population has been massive and we need urgent upgrades to our roads to avoid further heartache to family and friends.
ROSE DIXON
Let's reduce the speed limit in peak times
All the residents on the Sunshine Coast know the motorway from Maroochydore to Noosa required duplicating at least a decade ago.
I, myself, travel the motorway from Maroochydore to Coolum and beyond a minimum of 14 times a week.
I know the dangers of it, particularly during peak times. I truly believe the most cost-effective, short-term solution would be to lower the speed limit during peak usage. This would be 7am-10am and 2pm-6pm. The speed limit should be no greater than 70km/h.
The Coolum roundabout speed could be reduced to 40km/h and policed. This would stop so much carnage, especially in regard to the constant race that seems to occur at the double-laned roundabouts.
I believe that concrete barriers from Coolum to Noosa would just give the Government an excuse to delay the duplication.
All Sunshine Coast residents, and in particular those who use the motorway, should be calling and writing to the Main Roads Department and demanding they address this appalling situation.
MAREE CROCKER, Kuluin
It's not the road, it's drivers
We have the same problem here (Western Australia) and it's killing people on good roads.
I'm talking about tailgating at speed and idiotic suicidal overtaking.
Let's better educate drivers about keeping a safe distance between vehicles and safe stopping distances.
MALCOLM in Perth