The Sunshine Coast has been officially recognised as a UNESCO Biosphere Reserve in "a truly historic moment", but what does it mean for the future of our region?
The United Nations Educational, Scientific and Cultural Organization approved the designation in Paris overnight.
Just four other sites in Australia are Biosphere Reserves, including the Great Sandy, Noosa (Queensland) and Fitzgerald (WA) reserves, plus Victoria's Mornington Peninsula and Western Port reserve.
It is a huge coup and much work has gone into the bid since Sunshine Coast Council launched the UNESCO Biosphere nomination process in 2019, on behalf of the community.
In essence, the region gains recognition as an international site of excellence and an area of natural beauty, where there is a commitment to responsible development and people working, living and playing sustainably alongside active conservation.
It's a broad ideal, but the benefits are far and wide and there will be some very tangible outcomes that will benefit generations to come.
Firstly, the designation will provide increased national and international recognition of our community as a great place to live, work and visit.
Our profile as a tourist destination will increase, boosting business and jobs.
Our agriculture industries will be able to leverage the sustainable Produced on the Sunshine Coast brand, which will increase the value of local products and services.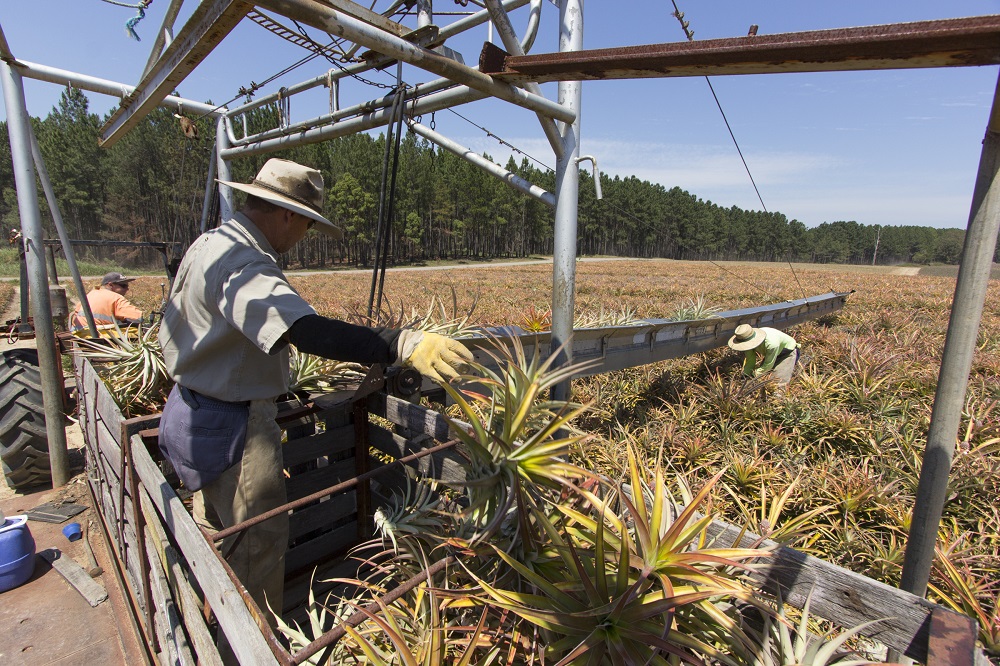 We will see future development done more sustainably, which will help preserve the ecology and lifestyle our region is famous for.
Government and non-government organisations should gain more leverage to access funding and implement projects that support sustainability.
It could help First Nations groups receive support to better address cultural, social and development issues for their people.
Mayor Mark Jamieson said the recognition was "a truly historic moment for the Sunshine Coast".
"I am very proud to live and work in a region that has now become a UNESCO Biosphere Reserve, as we continue to celebrate people and nature," Mayor Jamieson said.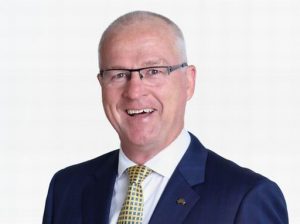 "After years in the making, this prestigious designation will help us protect and enhance our region, communities, economy and our natural environment for future generations," he said.
"Becoming a biosphere supports council and the community's clear plan and vision for the future of the Sunshine Coast.
"Committing to being a biosphere ensures people on the Sunshine Coast can be confident their council and their broader community respect the environment and understand their place living within it.
"A biosphere designation shows the world we are a community that wants to live in harmony with our environment, recognises the need for responsible development to cater for the people choosing to live on the Sunshine Coast while also recognising the importance of preserving our natural environment."
Environment and Liveability Portfolio Councillor Maria Suarez said joining the network of UNESCO Biosphere reserves was significant.
"This designation supports our commitment to remain future focused and how each of us can contribute to a sustainable region as we live, work and play on the Sunshine Coast," Cr Suarez said.
"Being a biosphere also has a range of benefits, particularly for our tourism and agriculture industries as our biosphere designation could support a sustainable Produced on the Sunshine Coast brand which increases the value of products and services," she said.
Do you have an opinion to share? Submit a Letter to the Editor with your name and suburb at Sunshine Coast News via: news@sunshinecoastnews.com.au
"With this designation, our region has the potential to become a magnet for others from around the world who want to buy from and visit a region that focuses on sustainability.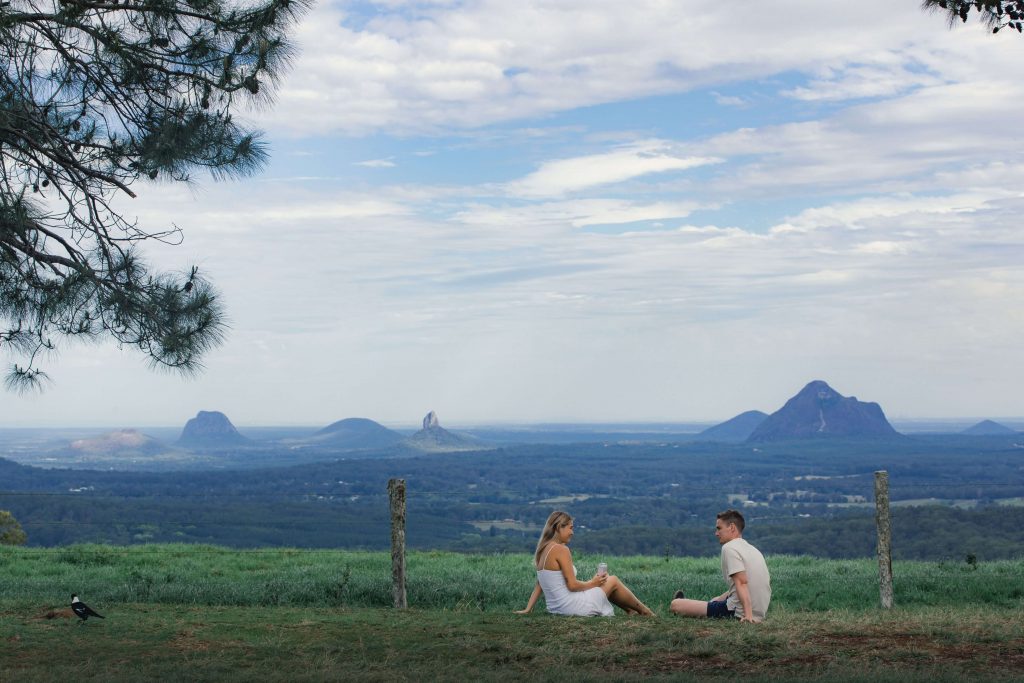 "This is the culmination of years of work and preparation and I'd like to thank the Community Reference Group and the wider community for partnering with council in this process."
Visit Sunshine Coast CEO Matt Stoeckel said the new biosphere credentials would reinforce the Sunshine Coast's position globally as one of Australia's leading nature-based destinations.
"Our environment is what makes us special, and it's not something the tourism industry here takes for granted," he said.
"We have some great examples of sustainable and eco certified operators, including tours where visitors are encouraged to carbon offset their travel, and accommodation providers where rainwater is captured and recycled and all scraps and green waste composted.
"But it goes deeper than this, with locals and the tourism industry alike passionate about sharing what is special about our environment and educating others about the importance of sustainability. Caring for where we live is very much a way of life."
Biosphere Community Reference Group chair Will Shrapnel said the group had informed and shaped what a biosphere designation would mean for the community.
Mr Shrapnel said the work would continue as the project now moved into the implementation phase.
"This is just the start of the journey," he said.
"As a council and a community, now we start the process of evolving and applying what it means for us to be a UNESCO Biosphere Reserve.
"With this official designation, nothing changes overnight in terms of how we go about our daily lives. However, it provides great clarity around what our future looks like as a region with sustainability as a fundamental consideration in the choices we make going forward.
"So many of us have chosen to live on the Sunshine Coast for its natural beauty and lifestyle and this designation helps us clarify how we value as a community and how council can support us in protecting and enhancing what we have now for the benefit of future generations."
To learn more, visit Sunshine Coast Council's website and search "biosphere".
About the brand
The council's in-house graphic design team has thoughtfully created a new logo as part of the Sunshine Coast Biosphere's branding.
The new logo shows fanned out leaves positioned in a radial pattern to illustrate the energy of our region and the outward vision of our biosphere.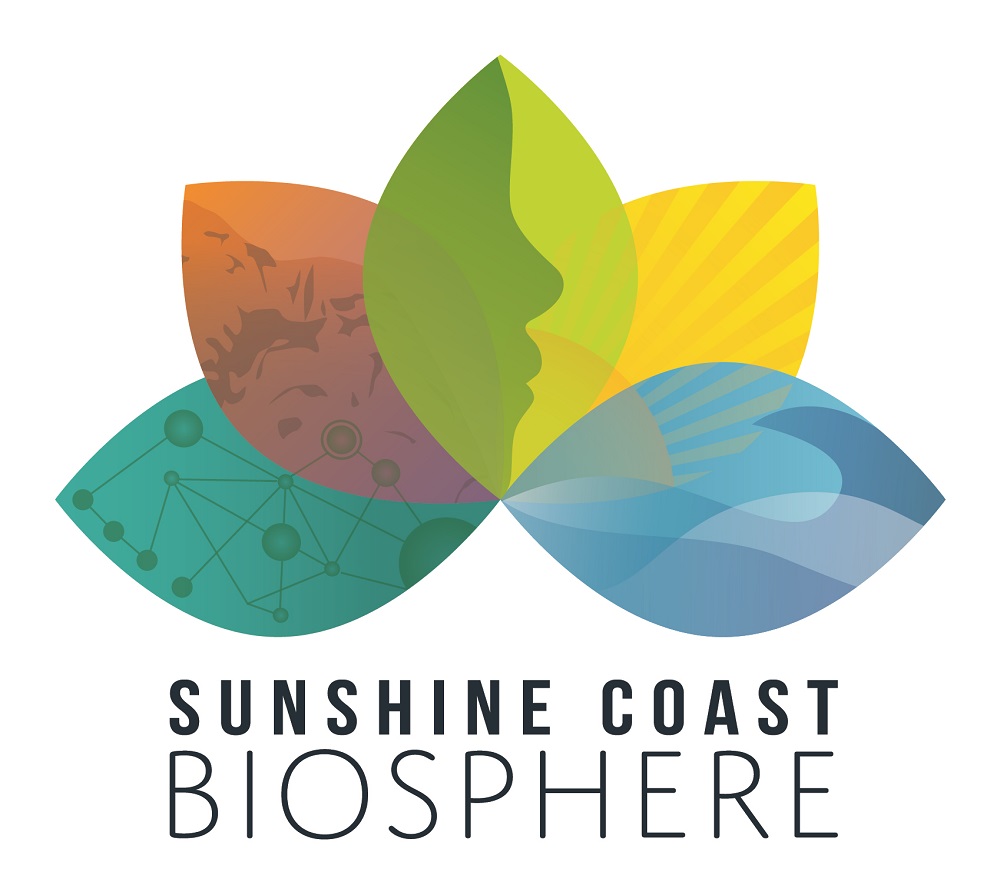 Each leaf represents a different element of our biosphere, celebrating people and nature.
The teal leaf represents our networking and relationships – social, environment and economic.
The ochre leaf represents our hinterland, geology and ancient history and also features the shoulder of Mount Tibrogargan.
The green leaf represents us – the people element of our biosphere and the central role we play in caring for our region.
The golden leaf represents sunshine – the brightness and energy of our Sunshine Coast.
The blue leaf represents our coastal environment and waterways.
Local journalists supporting local people. Help keep independent and fair Sunshine Coast news coming by subscribing to our free daily news feed. All it requires is your name and email. See SUBSCRIBE at the top of this article.