The holidays are rapidly approaching and there will be plenty of activities for kids and families to make the most of the school break.
There's workshops, events, take-home activities and fun days out.
See a comprehensive list below.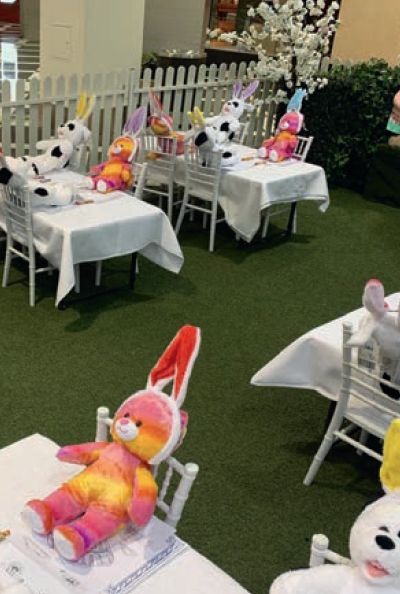 Have a wild time
Nambour Plaza has teamed up with Wildlife HQ Zoo and Build-A-Bear, for two great experiences with kids.
In the first week of the holidays, the plaza will present Reptile Zone with Wildlife HQ Zoo.
The kids can meet, greet and hold reptiles and have all their questions answered in a safe and inclusive environment.
There will be all sorts of scaly wonders, from snakes to lizards and even an alligator.
In week two of the holidays, Build-A-Bear is back.
This is a fantastic opportunity for the kids to build their very own teddy bear.
With a great variety of specialty and retails stores, as well as three hours of free ground-level and underground car parking, school holiday fun is easy at Nambour Plaza.
When: Reptile Zone – Wednesday, June 29, Thursday, June 30, and Friday, July 1, 10am to 11am. Build-A-Bear – Thursday, July 7, Friday, July 8, 10.30am to 5pm.
Where: Adjacent to Specsavers, Nambour Plaza, 18 Ann Street, Nambour.
Entry: Reptile Zone entry is free. Build-A-Bear tickets are $5 via Build A Bear Workshop – Nambour Plaza.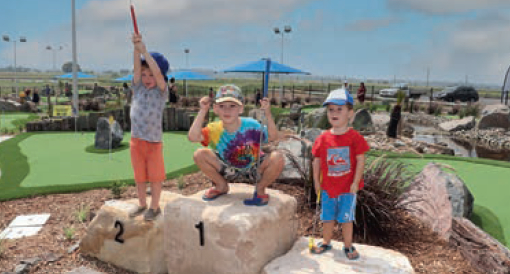 It's all about the fun
The 18-hole Maroochy River Mini Golf course has proved popular, particularly with groups and families.
It's a great way to let the family have some fun during the holidays.
There are 18 holes with two challenge levels to choose from. There is the easy course for relaxed fun players and a harder one for players who are looking for a bit of a challenge.
Plus, the facility is floodlit for all-day play.
Once you've enjoyed your game, take some time out in the Cane Cutters Bar & Bistro while taking in the great views of the golf course to the north, and across to Mount Coolum on the horizon, from the new terraced deck.
People of all ages love time out at the club. Enjoy the fresh air, relax on the beanbags with a drink or stay for a pizza.
Where: Maroochy River Golf Club, 374 David Low Way, Bli Bli.
When: Every day, from 9am until late.
Entry: No need to book, just turn up to pay and play. Fees are $17 for adults, $12 for children and a family of four is $45. The Family Putt n Pizza deal is $70. See more at Maroochy River Mini Golf.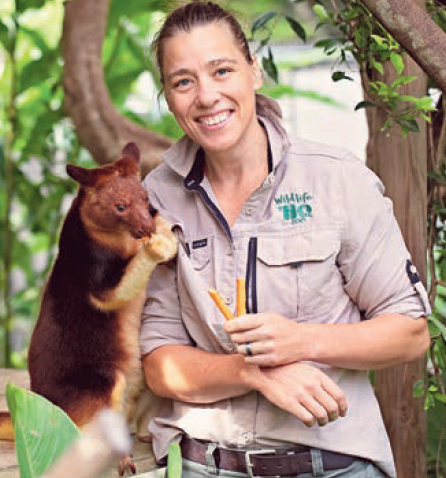 Get ready for some animal encounters
Sunshine Plaza is calling on all mini eco-warriors to join the team at the Sunshine Plaza Eco Sanctuary, to coincide with Plastic Free July, a global movement to tackle plastic pollution
At the Eco Sanctuary, kids will discover a wide range of activities, including craft and information stations to learn about the life cycle of a plastic bag.
They can then take a gift from the seedling station to grow their own vegies at home.
All visitors to the Eco Sanctuary will receive a 10 per cent off (terms and conditions apply) coupon from The Source Bulk Foods Sunshine Plaza.
Bring along your recyclable plastics to learn more.
Wildlife HQ Zoo will also visit daily from midday to 1pm, so kids can get up close and take a photo with Wildlife HQ's native fauna.
In celebration of Wildlife HQ turning eight, Sunshine Plaza will give away eight family passes to the zoo during the June/July school holidays.
Check the Sunshine Plaza Facebook and Instagram pages and follow the competition steps to enter (terms and conditions apply).
Sunshine Plaza has also partnered with Containers for Change and Wildlife HQ to help raise funds for their conservation programs and provide information and tips on how to recycle effectively.
All funds raised from the recycling initiative during June and July will be donated directly to Wildlife HQ, so don't forget to bring your cans and plastics along to show your support.
When eco-warrior duties are complete, there's plenty more to discover at Sunshine Plaza during the holidays.
For outdoor adventure, there's Next Level high ropes or Plaza Pontoon paddle boats, plus family entertainment at Rush Adventureland, Timezone and Red Lock Escape Rooms.
Where: Eco Sanctuary, ground floor, centre court, Sunshine Plaza, 154/164 Horton Parade, Maroochydore.
When: Eco Sanctuary will be on Tuesday, June 28 to Saturday, July 9, from 10am to 2pm, with special animal visits from midday to 1pm. See Sunshine Plaza for centre opening hours.
Entry: Free. Children must be supervised by a parent or guardian at all times. Suitable for children aged 3 and over. See more at Sunshine Plaza – Free School Holiday Fun. See Sunshine Plaza for store and other event details.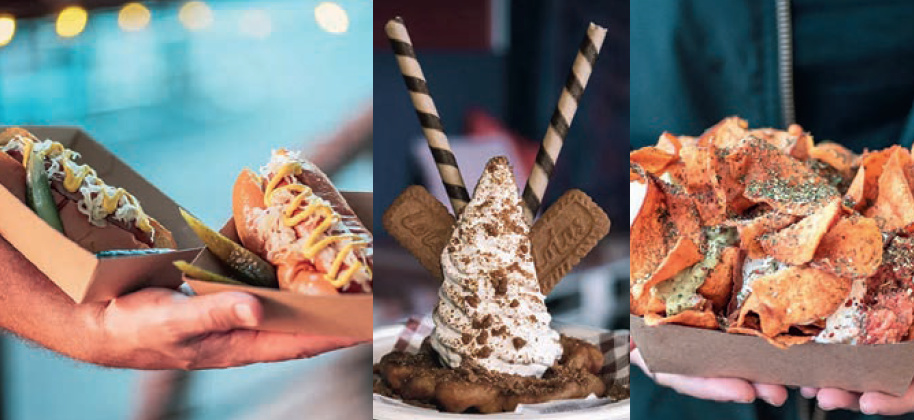 Food meets fun at NightQuarter
Don't shy away from the cool, winter nights because there is plenty of fun to have, and tempting food to warm your tummy, at the popular NightQuarter precinct.
NightQuarter night markets are the perfect destination for family fun.
Families will enjoy street food, fire shows, dodgems, carnival games and roving entertainers.
Choose from more than 300 delicious street food dishes and drinks, including wood-fired pizzas, curries, hot sweet tea, slow-cooked barbecue, hot chocolates, blue milkshakes, dumplings, desserts and hot donuts.
Family passes are available and don't forget your unlimited Wonder pass for carnival fun.
NightQuarter's Sunday Funday events are also a rollicking good time for the whole family. It's everything that you know and love about NightQuarter, plus a line-up of interactive family fun to create an afternoon out that's got something for everyone, even the family dog.
Where: NightQuarter, 8 The Avenue, Birtinya.
When: Every Friday and Saturday, from 4pm to 10pm.
Entry: Entry to Friday and Saturday community festivals is $3 for adults and $2 for children when tickets are purchased online or $5 for adults, $4 for teenagers and $2 for kids when tickets are purchased on arrival. Concerts require event tickets. See NightQuarter – Entry Passes for more details. See Sunday Funday details via NightQuarter – Sundays.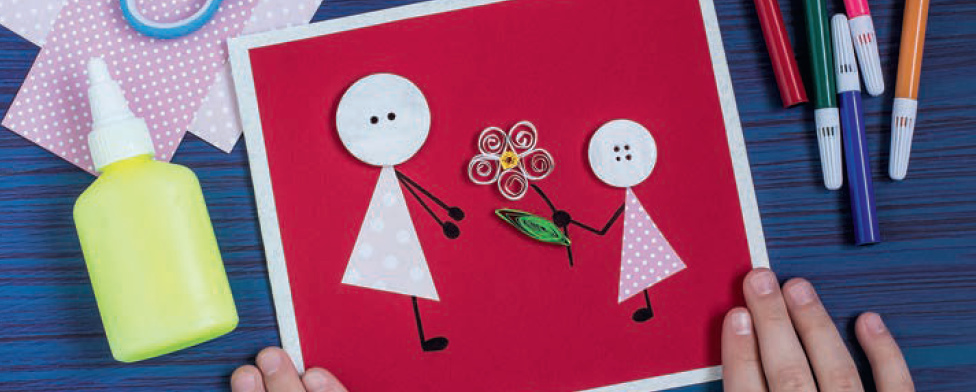 Workshops for young creators
Sunshine Coast creative design studio Georgie & Me is offering an exciting collection of workshops for children aged five years and above, during the school holidays.
Owner Judy Egan spent most of her career as a florist. Her flair for creativity is renowned.
She wanted to use her experience to create something different, with fun and enjoyable learning experiences.
With children and grandchildren of her own, she knew what worked for their own enjoyment.
Georgie & Me offers range of fun-filled workshops including:
Fairy garden – children take home their own fairy garden, complete with fairies and plants).
Jellyfish painting – a delightfully fun workshop where children use various techniques, taught by resident artist Lisa,, to create their own masterpiece.
Terrarium – make a wonderful gift for a special family member, and one which will keep on growing. The longest known terrarium lasted 53 years.
Button art – a workshop where instead of telling your kids to button up, they make a masterpiece using buttons.
Bath bombs – your kids will really love bath time with a bath bomb they have made themselves.
Macrame – a take-home rainbow or heart, taught by resident macrame expert Lisa.
Where: Georgie & Me, 45-47 The Esplanade, Maroochydore.
When: From Tuesday, June 28, to Friday, July 1. See Georgie & Me Gift Gallery for specific session times.
Entry: From $35 to $85, see full details via Georgie & Me Gift Gallery. Bookings are essential. Phone Judy on 0435 544 586.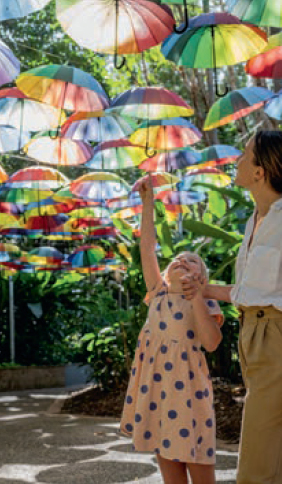 Fun and games at The Ginger Factory
These holidays, your little ones can clown around in Ginger Town.
Miss Donna will be putting on a free magic show and a balloon art workshop.
There will also be a large balloon display, fun activities and all your favourite things to see and do at The Ginger Factory.
The fun-loving Miss Donna will amaze with her crazy antics and astonishing magical acts in her magic show.
Her slapstick magic routines and balloon-twisting skills keep children enthralled.
The kids become stars themselves as they get to help with every routine.
After enjoying the fun and laughter of her magic show, Miss Donna will hold a balloon-twisting workshop to give each child a hands-on experience, so they can become official balloon twisters themselves.
While visiting, why not visit Gingerlatis Gelateria.
The delicious and colourful gelato flavours are churned on site at The Ginger Factory and are sure to impress any gelato fanatic.
After you've sampled the sweet treats, take a stroll through the Rainbrella Project – a magical rainbow installation that you have to see to truly experience.
Where: The Ginger Factory, 50 Pioneer Road, Yandina.
When: June 27 to July 1 and July 4 to July 8. Magic shows at 10am and 1pm, balloon art workshops at 11am.
Entry: Free activities and shows from Miss Donna. See The Ginger Factory – Marvellous Miss Donna for more details. For more information about the factory, including its opening hours, experiences and other events see The Ginger Factory.
At the movies
Take some time out with the family, sit back, relax and enjoy the latest flicks on the big screen.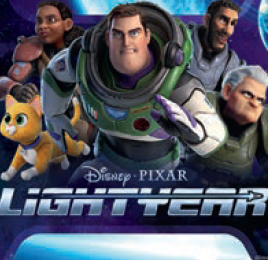 Lightyear is in cinemas from June 16.
A sci-fi action adventure and the definitive origin story of Buzz Lightyear, the hero who inspired the toy.
Lightyear follows the legendary Space Ranger after he's marooned on a hostile planet 4.2 million light years from Earth, with his commander and their crew.
As Buzz tries to find a way back home through space and time, he's joined by a group of ambitious recruits and his charming robot companion cat, Sox.
Complicating matters and threatening the mission is the arrival of Zurg, an imposing presence with an army of ruthless robots and a mysterious agenda.
The film features the voices of Chris Evans as Buzz Lightyear, Uzo Aduba as his commander and best friend Alisha Hawthorne and Peter Sohn as Sox.
Keke Palmer, Taika Waititi and Dale Soules lend their voices to the Junior Zap Patrol's Izzy Hawthorne, Mo Morrison and Darby Steel respectively and James Brolin can be heard as the enigmatic Zurg.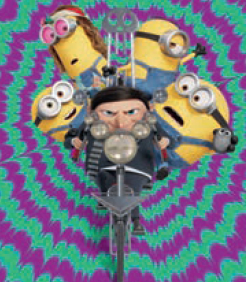 Minions: The Rise of Gru is in cinemas from June 23.
From the biggest animated franchise in history and global cultural phenomenon, comes the untold story of one 12-year-old's dream to become the world's greatest supervillain.
In the heart of the 1970s, amid a flurry of feathered hair and flared jeans, Gru (Oscar nominee Steve Carell) is growing up in the suburbs.
A fanboy of a super villain supergroup known as the Vicious 6, Gru hatches a plan to become evil enough to join them.
Luckily, he gets some mayhem-making backup from his loyal followers, the Minions.
Together, Minions Kevin, Stuart, Bob, and Otto deploy their skills as they help Gru build their first lair, experiment with their first weapons and pull off their first missions.
When the Vicious 6 oust their leader, legendary fighter Wild Knuckles (Alan Arkin), Gru interviews to become their newest member.
It doesn't go well, and only gets worse after Gru outsmarts them and finds himself the mortal enemy of the apex of evil.
On the run, Gru will turn to an unlikely bsource for guidance, Wild Knuckles himself, and discover that even bad guys need a little help from their friends.
Where: Event Cinemas, Sunshine Plaza, 154/164 Horton Parade, Maroochydore.
When: Screening times can be seen via Sunshine Plaza cinemas.
Entry: From about $14.50 to $22 via Sunshine Plaza cinemas or via the counter.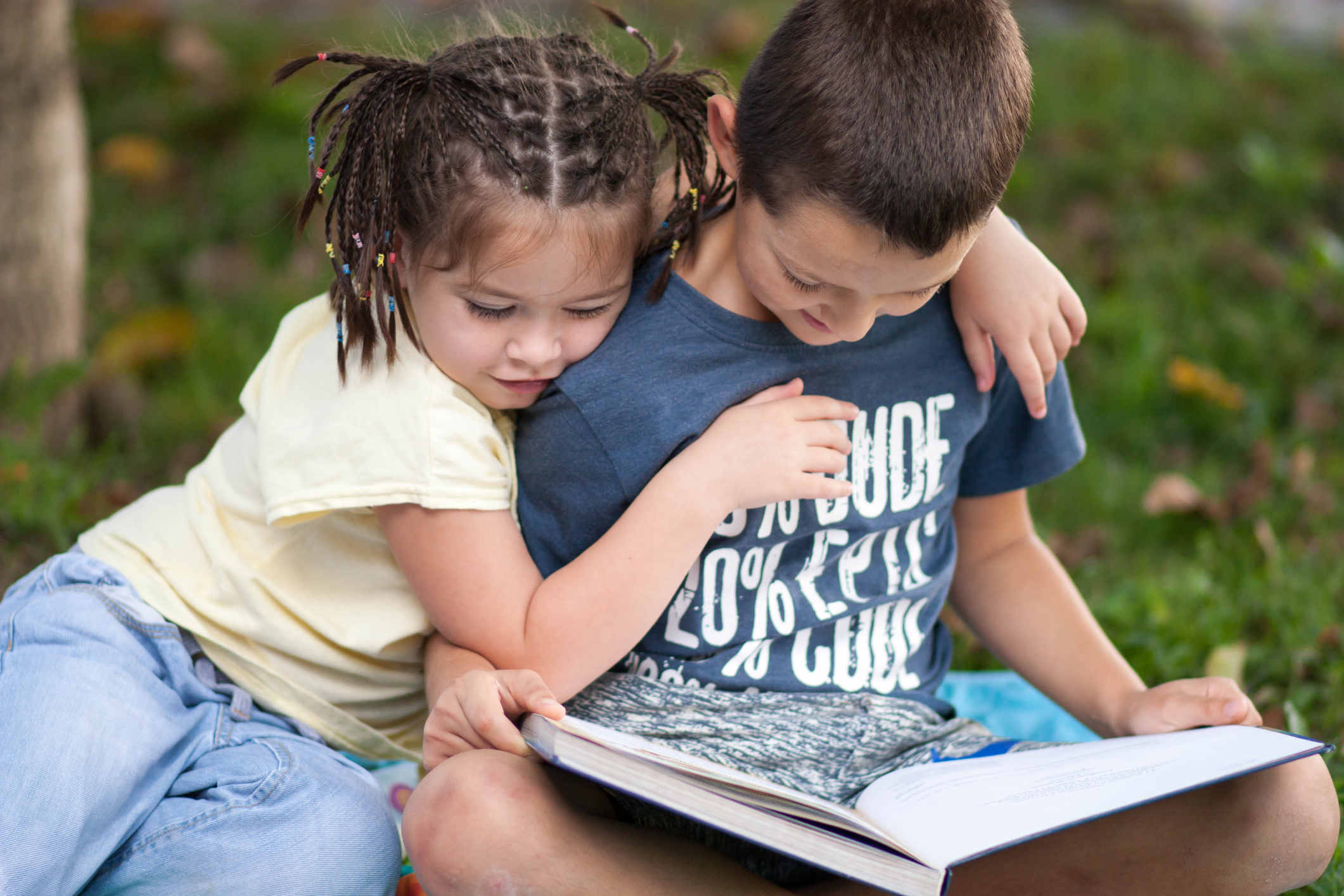 Join the Story Seat Adventure
Make your way to Muller Park, Bli Bli and join the Story Seat adventure. There will be games, story time and lots of fun. Be sure to pack a blanket, morning tea and a hat.
When: Wednesday, June 29, 9.30am to 11am.
Where: Muller Park, David Low Way, Bli Bli.
Entry: Free and suitable for children up to five-years-old. More details via Sunshine Coast Councils – Libraries.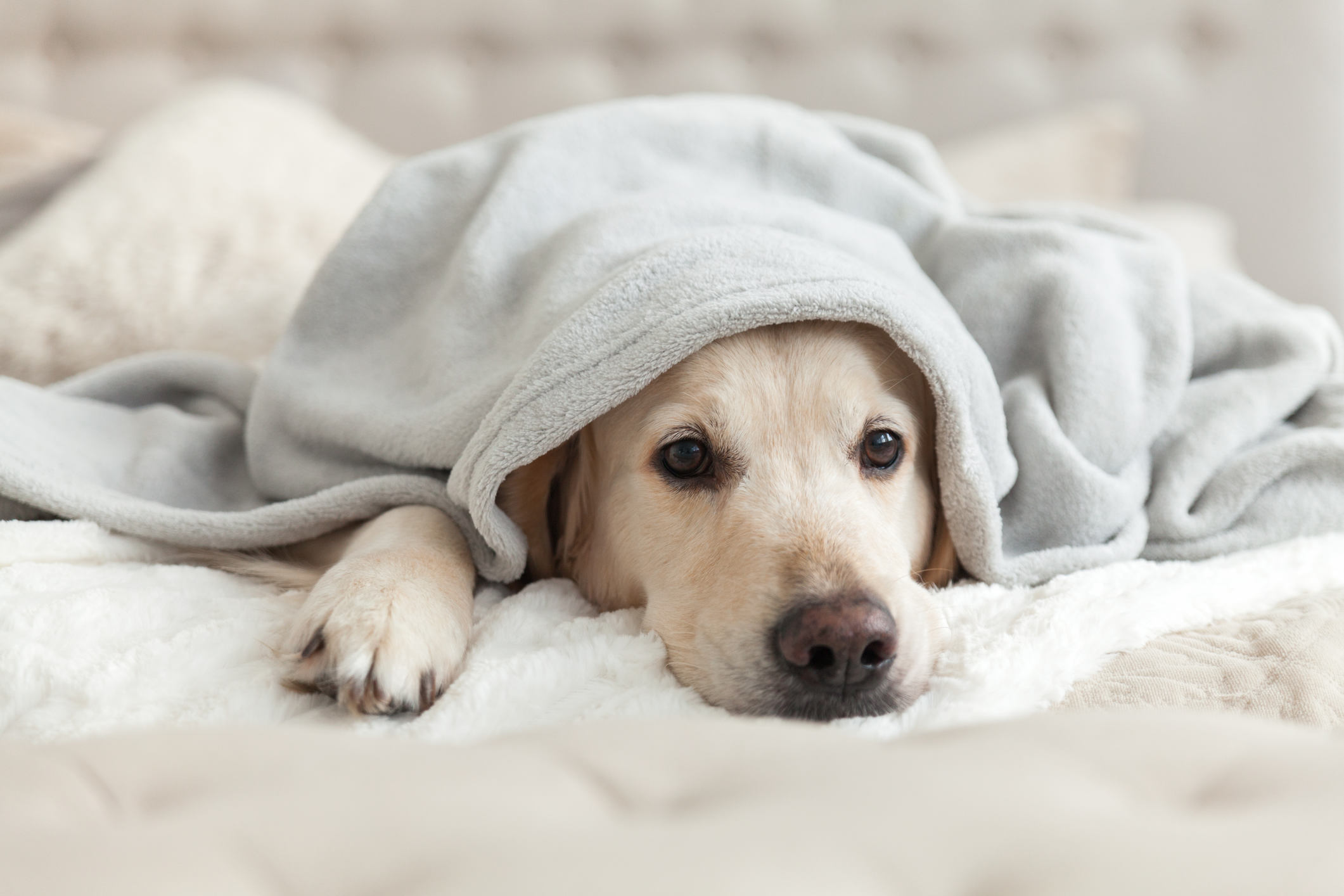 Dog Safety Week
Come and meet Sunny the mascot and enjoy an interactive reading of the children's book, When Sammy Met Sunny.
Council's Response Services Education Team will read the book, with Sunny's help, as children learn how to stay safe around dogs.
Where: Sunshine Coast Libraries at Caloundra, Nambour, Maroochydore and Maleny.
When: Various times from Tuesday, June 28 to Friday July 1, 9.30 am 10am.
Entry: Free. Registration is essential. More details at Sunshine Coast Council – Libraries.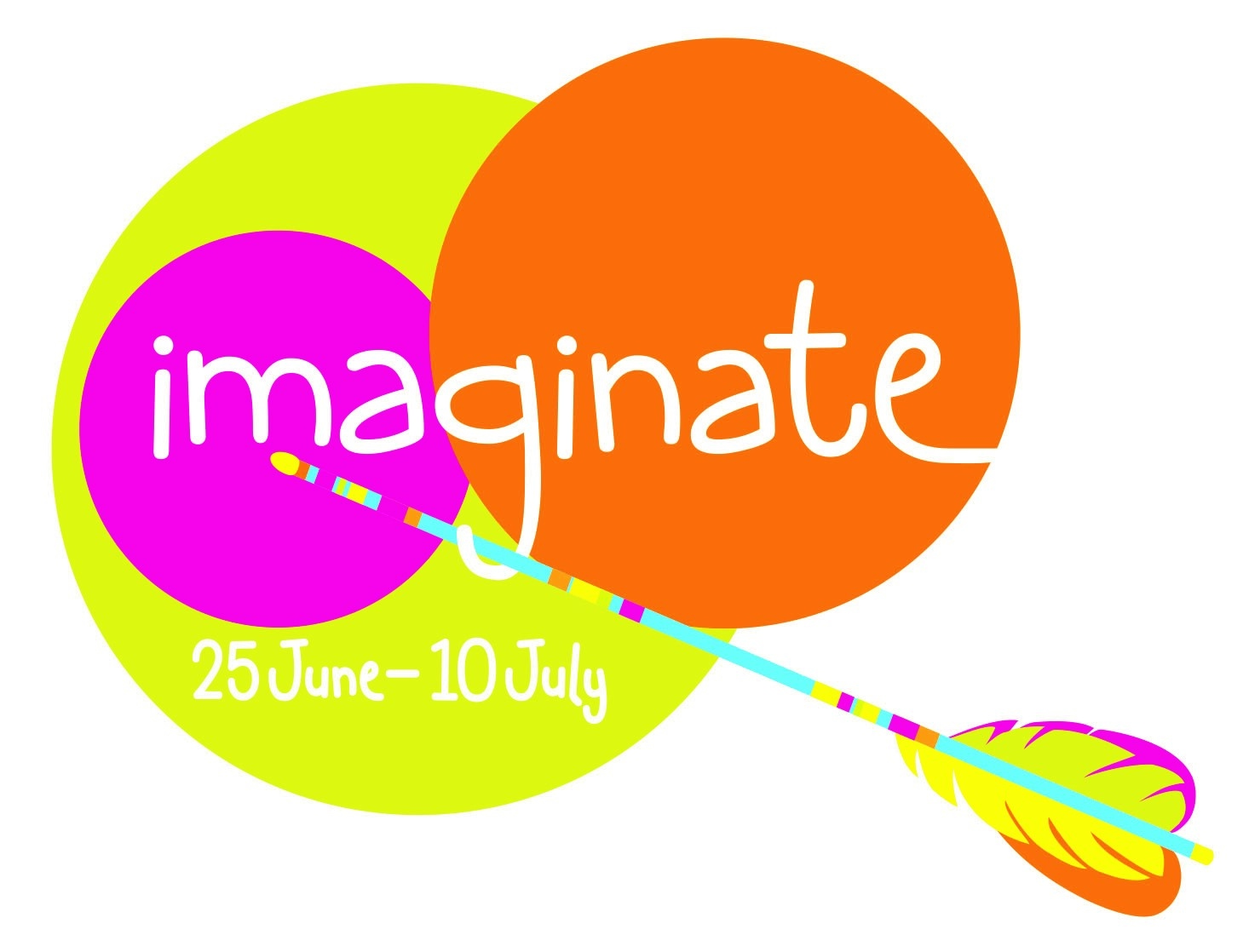 Interactive art exhibition 
Noosa Regional Gallery's immersive children's art festival, Imaginate, returns to Noosa for the first time since 2018. It promises to inspire and excite young audiences through creative play and artistic discovery.
Imaginate 2022 will this year be produced by ethical art makers The Slow Art Collective. In a program designed specifically for children, The Slow Art Collective has focused on creative practices and ethics relating to environmental sustainability, material ethics, DIY culture and collaboration.
The gallery will be transformed into an immersive sensory space with wall-to-wall mazes of interactive and engaging experiences and a program of exciting family-fun activities.
Imaginate will feature  workshops with local artists such as illustrator Kerry Ide, painter Odessa Mahony-de Vries and interstate author and artist Tai Snaith. In celebration of NAIDOC week, indigenous workshops with members of Gubbi Gubbi Dance Troupe and Tribal Link will also feature, along with free family events, including dance performances and family ArtPlay sessions, culminating with an enchanting celebration of childhood creativity and imagination.
Where: Noosa Regional Gallery, 9 Pelican Street, Tewantin.
When: From June 25 to July 10 (Tuesday to Friday, 10am to 4pm and Saturday to Sunday, 10am to 3pm but closed on Mondays).
Entry: Various events with various bookings and prices. See Noosa Regional Gallery for full details.
Subscribe to our free daily news feed. Go to Subscribe at the top of this story and add your name and email. It's that simple.