The Pumicestone Passage has returned to the war years as a battle looms to find a solution to the sand clogging the popular waterway.
Silting has escalated since January when a breach of Bribie Island opposite Golden Beach grew rapidly into a now-permanent and designated 500m-wide entrance.
The dramatic movement of sand and changes to channels has caused problems for the Coast Guard and boat enthusiasts, forcing key groups to brainstorm to find an answer.
However, an aerial photo from 1941, courtesy of Picture Sunshine Coast and shared on Caloundra The Good Old days facebook group, shows the scenario is nothing new with the area in a similar if not sandier state more than eight decades ago.
The difference now is that thousands of boaties frequent the passage for recreation and some rely on it for their livelihoods.
The Coast Guard also needs to be able to safely navigate the waterway to rescue those who strike trouble.
While dredging is being considered as an option, there are mixed opinions within the community, with many locals preferring nature to be be allowed to run its course.
What do you think? Submit a Letter to the Editor with your name and suburb at Sunshine Coast News via: news@sunshinecoastnews.com.au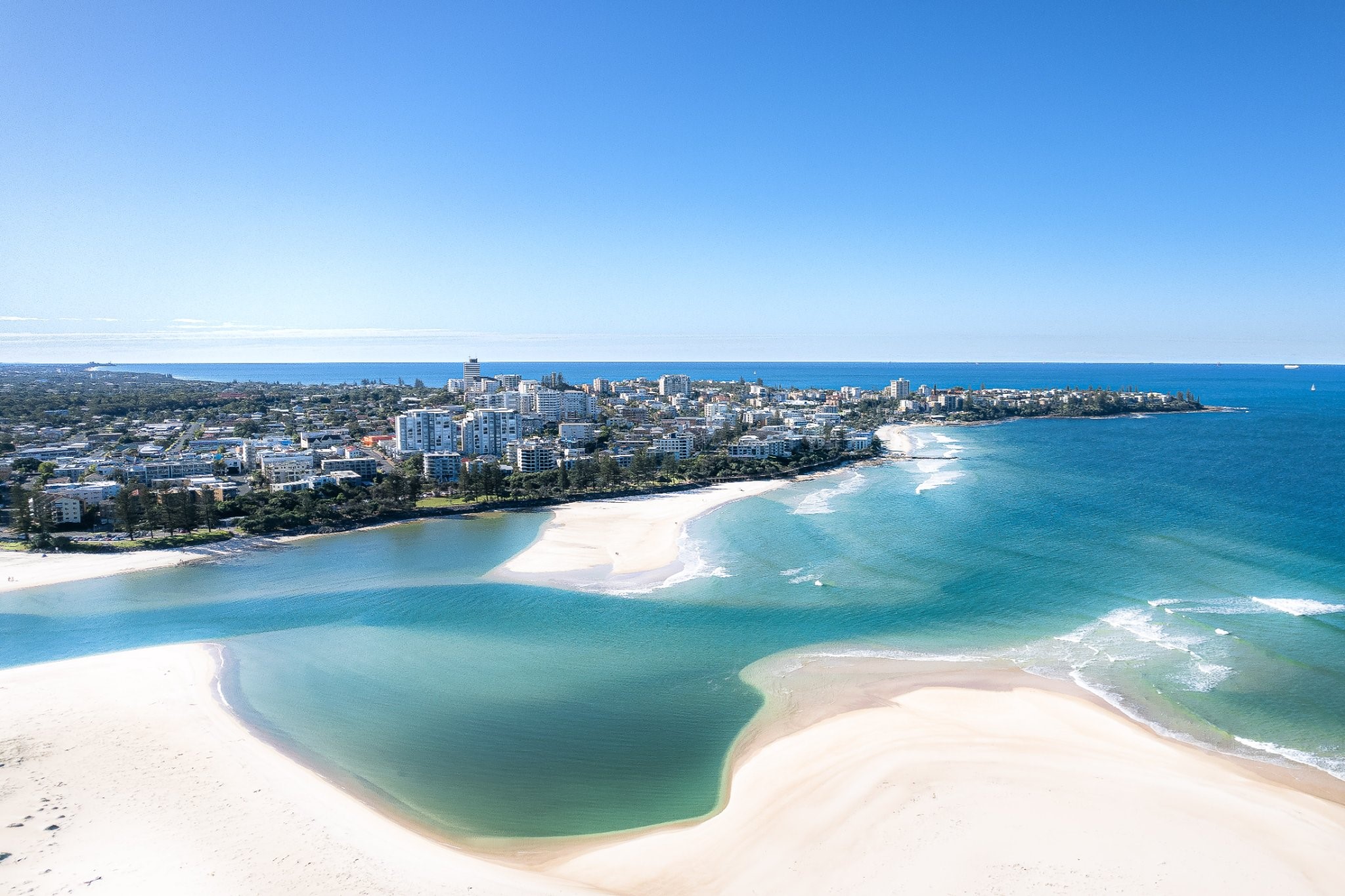 Coast Guard Caloundra, State Member for Caloundra Jason Hunt, Sunshine Coast Council, Pelican Waters developer Henzells and Maritime Safety Queensland were among those to take part in a meeting to discuss the issue.
MSQ officials also visited some of the hotspots and are examining sand structure, with the help of aerial photos and footage.
Mr Hunt said the meeting was "constructive" and that they talked about the possibility of dredging.
"It was great to get out to the Pumicestone Passage with the Caloundra Coast Guard and representatives of MSQ," he said.
"There were constructive conversations around safety and accessibility of the passage, potential sites where dredging might help with north-south access, and the usage of the passage going forward.
"I'm looking forward to further discussions with MSQ and, as always, want to thank the Coast Guard for their tireless advocacy for the residents of Caloundra."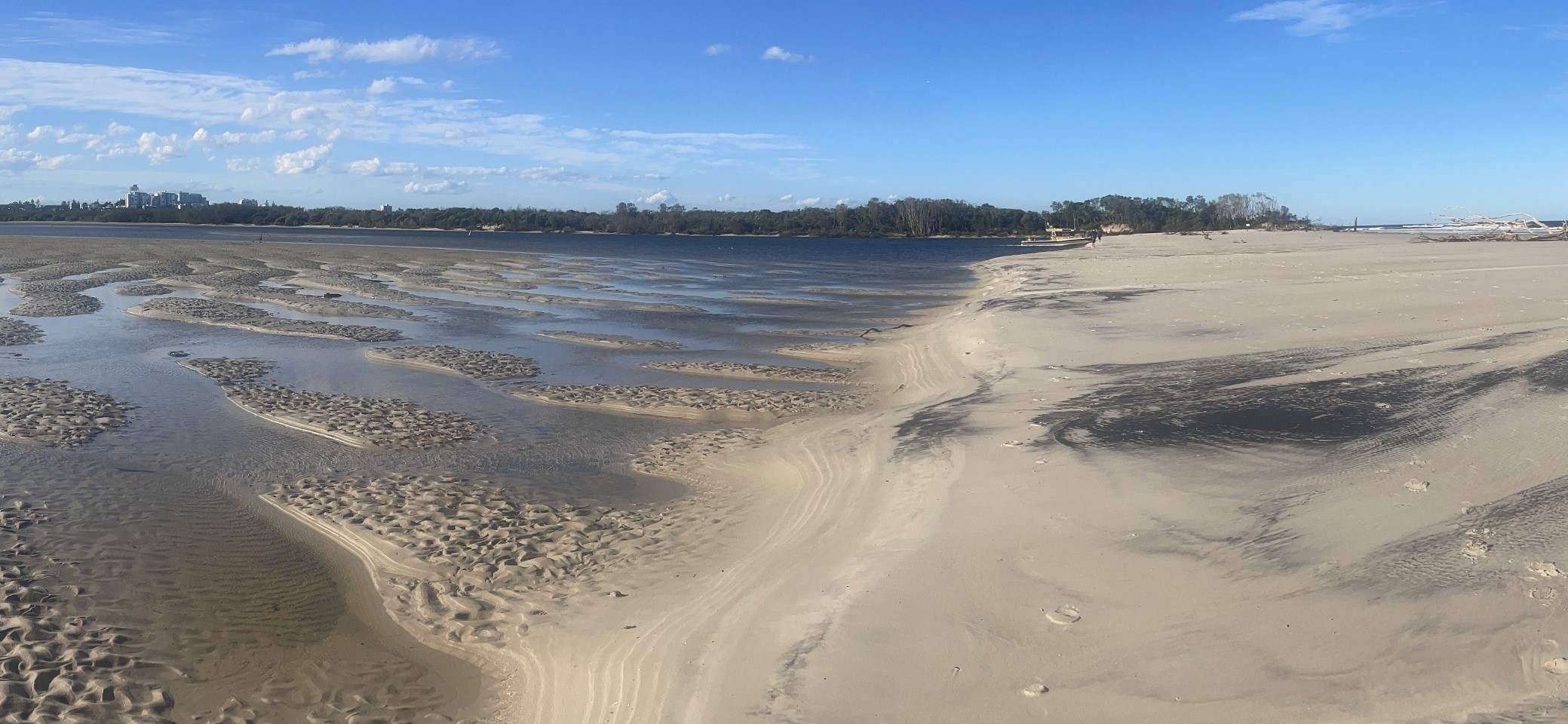 Concerned groups are waiting for MSQ to announce their findings and possible solutions.
In the meantime, MSQ has installed a special marker in the passage to warn boaties of the shallow waters, particularly at night.
At least two sand-spits have developed. There's a spectacular one at the northern end of the passage at Happy Valley and there's a much more impressive and concerning spit to the south. 
The southern spit has essentially formed a barrier across the passage, from Bribie Island to Golden Beach, and it's blocking vessels, especially at low tide.
It's so big that people have been able to walk from the mainland about 1km to the island.
Bill's Boat Hire owner and operator Kerrie Chandler said the area between the two spits was a "a piece of paradise".
"We've got the most amazing area at the moment," she said.
"Our customers can go there and have a barbie and have their own private beach (on northern Bribie Island)."
She and her husband Craig had feared their business may not survive after the breakthrough occurred but it turned out to be a blessing in disguise as they focused their area of operations on the surprisingly calmer northern section.
"It's perfection on steroids – glassy and beautiful," she said.
"What nature has taken with one hand she has given with the other."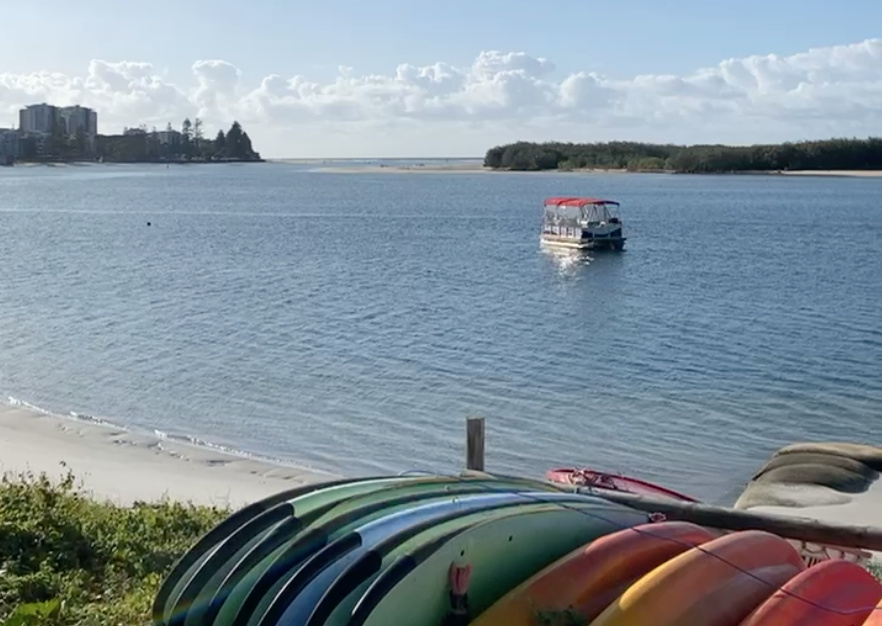 But Kerrie acknowledged the southern spit had created serious problems for many boaties and she hoped something could be done to open up the waterway for the greater good of the region.
"We're keeping a close eye on the sand and we're really hoping that our local member Jason Hunt can lobby Maritime Safety Queensland to look at the possibility of dredging some of the sand," she said.
"It would be good to see them act quickly in this dynamic environment and make the decision to get a dredge in.
"Although we (Bill's Boat Hire) are looking sweet because we've got this beautiful area of operation, there are concerns around for other boaties, including the Coast Guard.
"That's the main worry, because they can't move around as freely as they used to, to go and save lives."
The sand has also hampered boaties who want to get from Pelican Waters in the south – where a new marina is being built – to Caloundra in the north and vice-versa.
There's also a chance another problematic spit could develop near the entrance to Pelican Waters, close to Lamerough Creek.
Help us deliver more news by registering for our free daily news feed. All it requires is your name and email. See SUBSCRIBE at the top of this article.