Marleigh Fisher looks like any other happy six-year-old girl.
She loves going to school, playing with her friends and attending ballet classes.
But there is much more to this brave little girl than meets the eye.
Diagnosed with a chronic autoimmune disorder when she was just three, Marleigh is being kept alive thanks to the generosity of complete strangers, who roll up their sleeves regularly to donate their plasma.
Her mum Kate said without regular infusions, Marleigh simply would not be here.
"Marleigh was a normal happy, healthy kid until she was about three and started having what we now know are absent seizures," she said.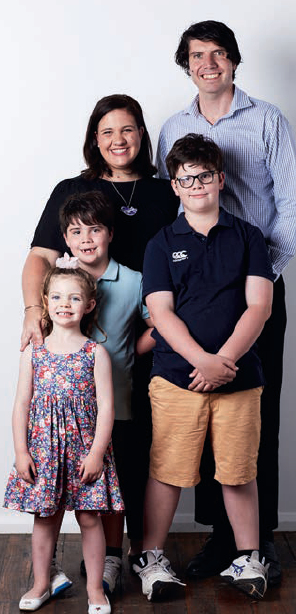 "They got progressively worse and we started to get very concerned when her development started regressing, including her speech and gross motor skills. She went from a typical busy three-year-old to not being able to walk, talk or even hold a spoon to her mouth."
Marleigh was eventually diagnosed with autoimmune encephalitis and epilepsy, which means her immune system identifies her healthy brain cells as foreign and attacks them. This results in brain inflammation and prolonged seizure activity.
"Her seizures can be anything from every few weeks to every few hours. They can last anywhere from a few seconds to her current record seizure, which lasted 39 hours," Kate said.
Due to the autoimmune nature of her condition, Marleigh does not respond to anticonvulsant medications the same way as someone with epilepsy does.
However, doctors discovered what does help control her condition is regular intravenous immunoglobulin infusion (commonly referred to as IVIg).
"IVIg is a solution of human plasma proteins with a broad spectrum of antibody activity and is prepared from large pools of human plasma collected from thousands of donors," Kate said.
Help keep independent and fair Sunshine Coast news coming by subscribing to our free daily news feed. All it requires is your name and email. See SUBSCRIBE at the top of this article.
"When Marleigh has an acute autoimmune encephalitis relapse, those plasma infusions are life saving and her regular infusions are life preserving. It's not just about keeping her alive, it's about improving her life and making sure she lives her best years while she's got them.
"It keeps a little sister with her big brothers. It keeps her stable enough to go to ballet lessons once a week. It has given her the opportunity to blow out the candles on three more birthday cakes."
In the lead-up to the first anniversary of Marleigh's first airlift to a paediatric intensive care unit in a critical condition, Kate created a Lifeblood team called Milkshakes for Marleigh, with the aim of recruiting 100 new plasma donors in 100 days. from across Australia.
"I wanted to do something special to celebrate her life and the donors who kept her alive," Kate said.
"Our doctors had prepared us for the reality that she may die. What saved her life was IVIg, generously donated by Australian plasma donors."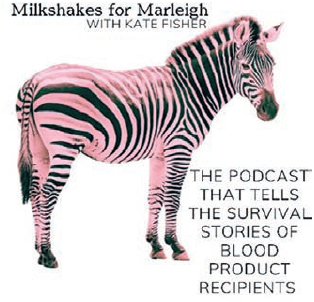 Kate also launched a podcast of the same name to share Marleigh's story and the incredible stories of many other blood recipients, whose lives have been saved thanks to the generosity of donors.
"Part of it is her legacy story because we don't know how much time she has got," she said.
"We don't want other families to go through what we have; we don't ever want another family sitting there waiting to see if the blood products are available to keep their child alive.
"We've been astounded by the Sunshine Coast community and we have had lots of new donors join up.
"The world can be a scary place, but this is something you can do, and you know you are likely saving someone's life by giving an hour of your time."
Become a donor
One in three people will need blood or blood products in their lifetime and National Blood Donor Week, from June 13 to June 19, is an opportunity to acknowledge the special community who save the lives of 1.5 million patients across Australia every year.
It takes just an hour to donate blood and one donation can save up to three lives.
On the Sunshine Coast, 11,500 local donors are the lifeblood of the community, according to Lifeblood spokesperson Rebecca Ind.
"It's because of these ordinary people who do an extraordinary thing that Australian patients receive the gift of life," she said.
"National Blood Donor Week is an opportunity to recognise the Sunshine Coast's donors and inspire others.
"Lifeblood needs 140,000 more people to join the community of blood donors who save the lives of 1.5 million patients across Australia every year.
"From cancer patients to road trauma victims, people with blood disorders, surgical patients and new mums – blood is needed somewhere in Australia every 18 seconds."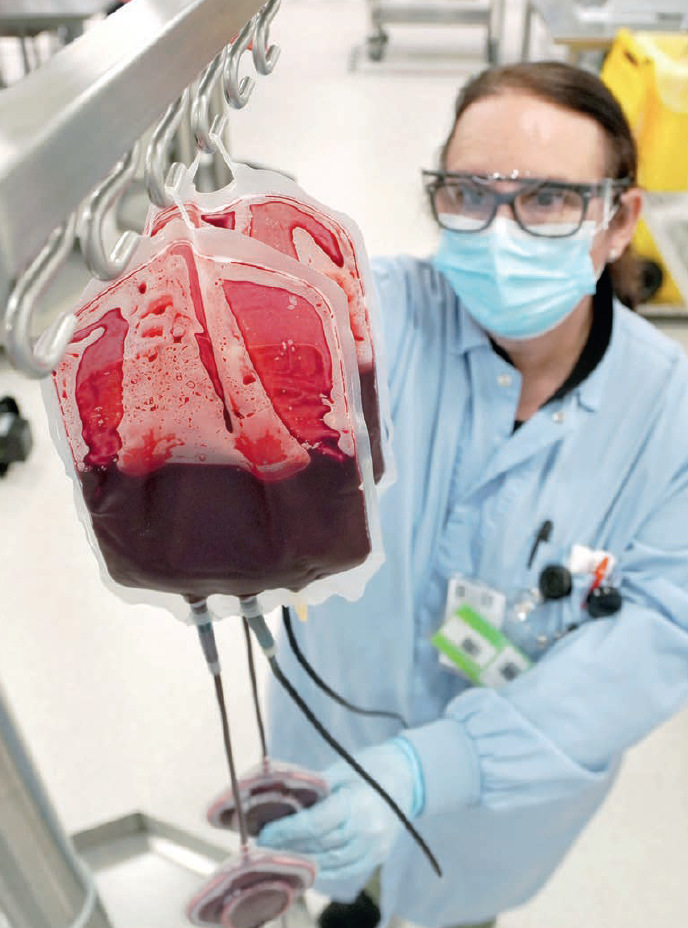 According to Ms Ind, 95 per cent of all first-time donors tell her it was much easier than they thought.
"Most of our experiences with needles is to do with blood tests and hospitals and being unwell but most donors will tell you giving blood is a completely different experience," she said.
"We have healthy people who are coming into the centres to freely give their time to donate blood to people in need. It's a really rewarding experience.'
She said other barriers might be due to information people may have received many years ago that affected their eligibility to give blood, which could have changed due to advances in testing and technology.
"I think a lot of people self defer for a whole bunch of reasons," she said.
"It might have been because they had a tattoo or because of certain medication they might have been taking at the time.
"I would advise people who were told in the past they weren't able to give blood to double check. It takes five minutes over the phone with Lifeblood or by taking a simple test on our website."
Ms Ind said winter is often a time when Lifeblood experienced a drop in blood donations due to donors becoming unwell with colds and flu. However, it's also a time when they see an increase in the need for blood and blood products.
"Winter is our most challenging time of year," she said.
"Around 34 per cent of donated blood is used to treat patients with cancer or leukaemia. Blood donations keep them well enough to carry on with their treatments, so it's imperative they remain healthy.
"For families like Marleigh's, they are just so grateful for incredible strangers who give freely of their time to keep their daughter and sister alive.
"It puts into perspective how easy it is to give, but how life-changing it is for her and her family."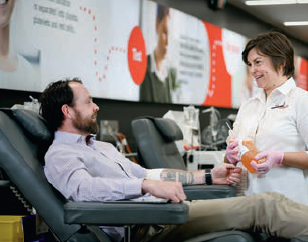 By the numbers
• One in three people will need blood in their lives.
• It takes just 10 minutes to donate blood.
• More than 1.5 million individual donations were made in the past year.
• It takes three plasma donations to make a 200ml dose of Intragam P, a treatment for immune and blood disorders.
• Australia needs over 1.7 million donations every year to meet demand: that's three every minute.
• Just over half of your blood is plasma. It's full of proteins that can be used in 18 different ways.
• You lose around 470ml of blood per donation – about 8 per cent of the average adult's blood volume.
• Within 24 to 48 hours of donating, your body will have fully restored your blood volume.
• You can donate every 12 weeks. If you're keen to donate more often, you can give plasma every two weeks.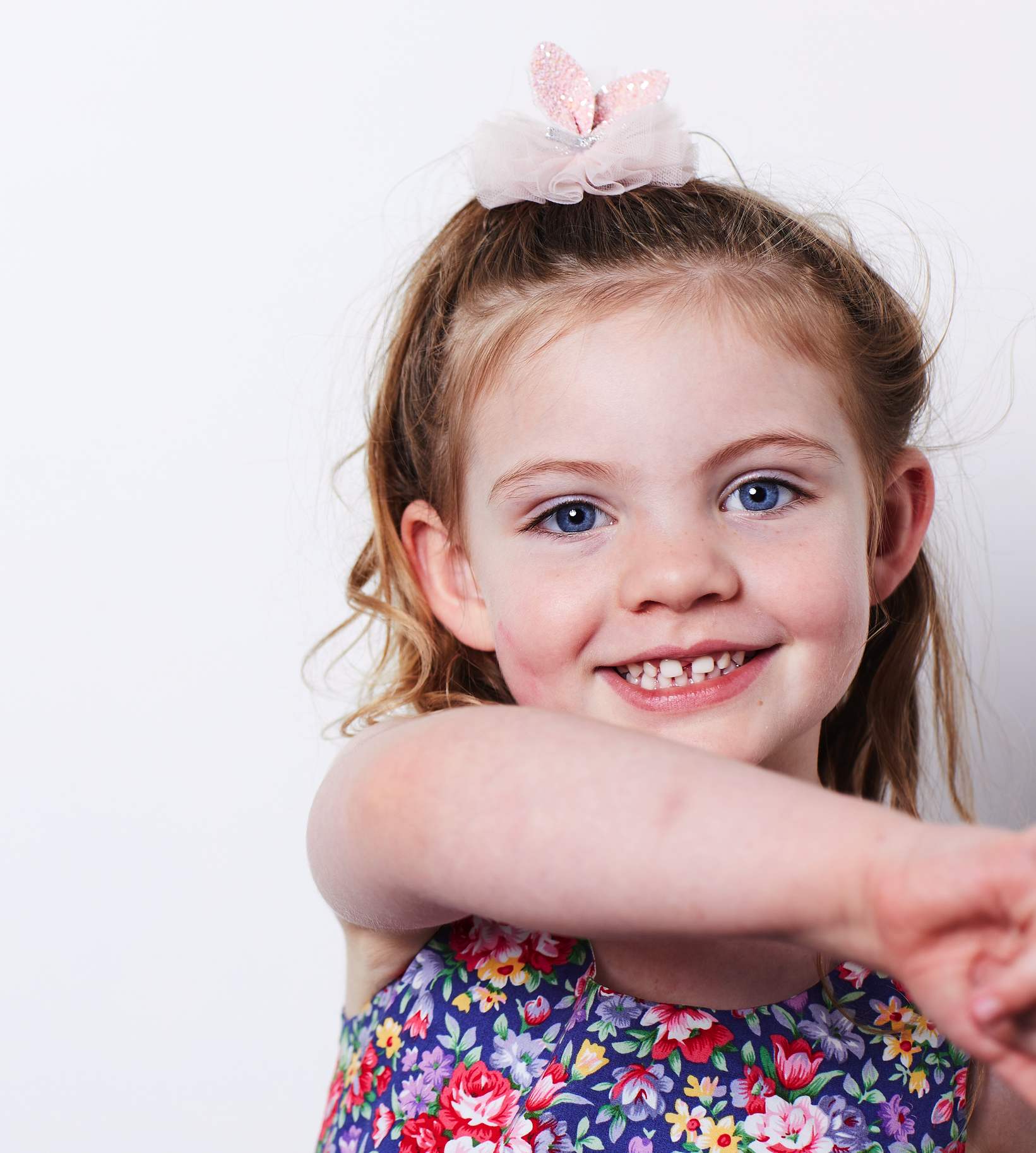 What can I give and how long does it take?
BLOOD

– It takes 10 minutes to donate and 60 minutes for the whole appointment. You could save up to three lives in your lunch break.

PLASMA

– It takes 45 minutes to donate and up to 1.5 hours for the whole appointment. More than half of your blood is a liquid called plasma and donating it is a game-changer. Your plasma can help in 18 life-giving ways, from treating serious burns to cancer to autoimmune conditions.

PLATELETS

– It takes 60 minutes to donate and about two hours for the whole appointment. These tiny 'plates' in your blood make a huge difference for seriously ill patients. Donors should have lots to eat and drink and bring their ID with them. Make sure you have two litres of water the day before (2.5 litres for men) and 750mls the day of your donation.
To find a donation centre near you, or to book a donation, visit lifeblood.com.au, book via the free DonateBlood app or call 131495.