Her clubmates describe her as "one determined lady", and it's easy to see why.
Aged 72, and after two hip replacements, Golden Beach resident Laureen Tkacik will compete at an upcoming State gymnastics event being hosted by the Sunshine Coast.
"We're participating in a sport that people think is beyond reach (for older generations) but it's not," Laureen said.
"There's a lot of work on strength, posture, a bit on flexibility and more on coordination," she said.
"They're activities that improve your everyday life."
Laureen is the most senior of YMCA Caloundra's competitors, who will contest a six-day carnival that incorporates the Queensland Club Championships, Border Challenge, Masters Challenge and Special Olympics Challenge.
It will be held at Caloundra Indoor Stadium from June 25 to June 30 and will involve thousands of gymnasts in a variety of age groups and divisions.
YMCA Caloundra is one of only a handful of gymnastics clubs in the state to boast a Masters' group.
The group (pictured below) hail from a variety of backgrounds.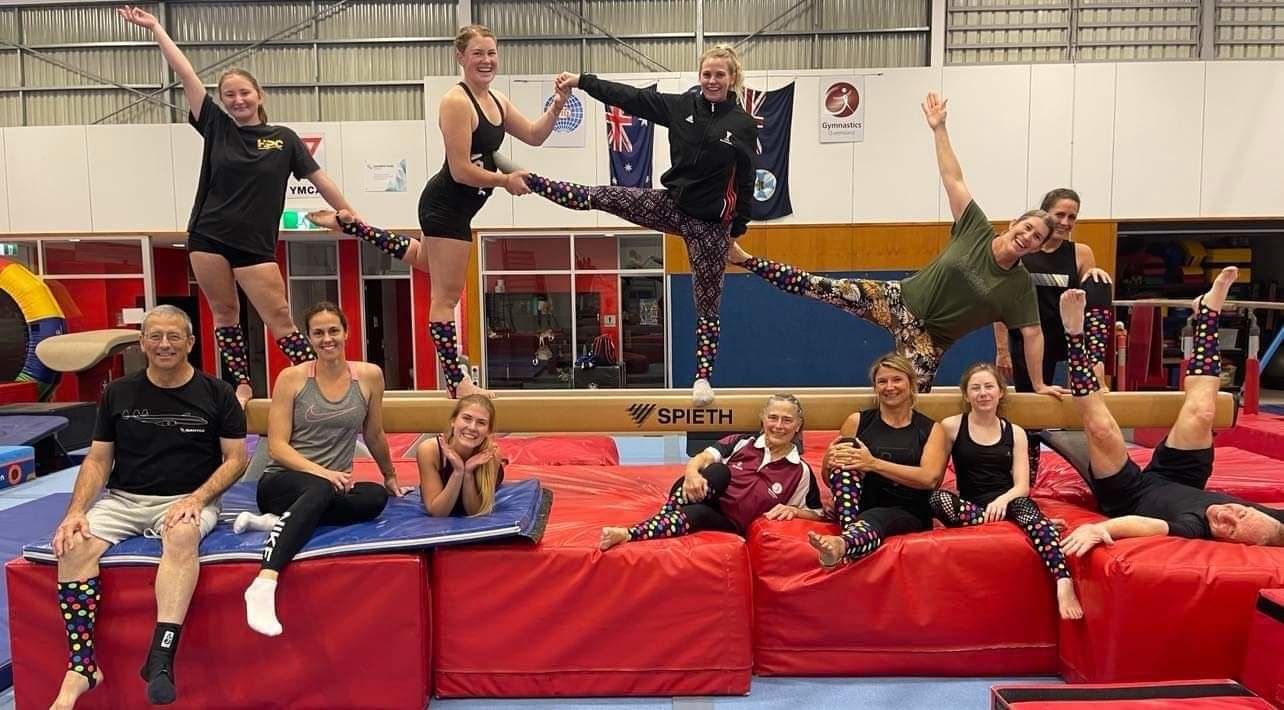 There are teachers, personal trainers, HR managers and doctorate degree holders.
Laureen, who competed just below the elite level when she was younger, has a real passion for the sport.
"It's a buzz," she said.
"It's exciting, even at the lowest level of skills it's exciting.
"We have three beginners in the group who will compete at the state championships. One of them started last year and the difference in her movement capability is amazing.
"She's a surfer and the balance and strength from gymnastics has improved her ability to surf.
"We've got a couple of folks in their 40s who just started this year and they're getting stronger all the time. It's amazing what the sport can do for you."
Laureen started gymnastics when she was five, but she said anyone can start gymnastics at any stage of their life.
YMCA Caloundra has an adults program for non-competitive gymnasts and also a Move For Life program for non-competitive senior gymnasts who want to ease their way in to the sport.
"You can learn to use the balance beam at floor level and the bars and you can do small things the average elder doesn't do in their regular life," Laureen said.
The competitive masters group members pursue improvement, personal bests and results at events.
"We're focused on improving physically, learning skills and participating in competition," she said.
Help us deliver more news by registering for our free daily news feed. All it requires is your name and email. See SUBSCRIBE at the top of this article. 
YMCA Caloundra manager Jenny Whitworth said the Masters group was a rare and diverse contingent.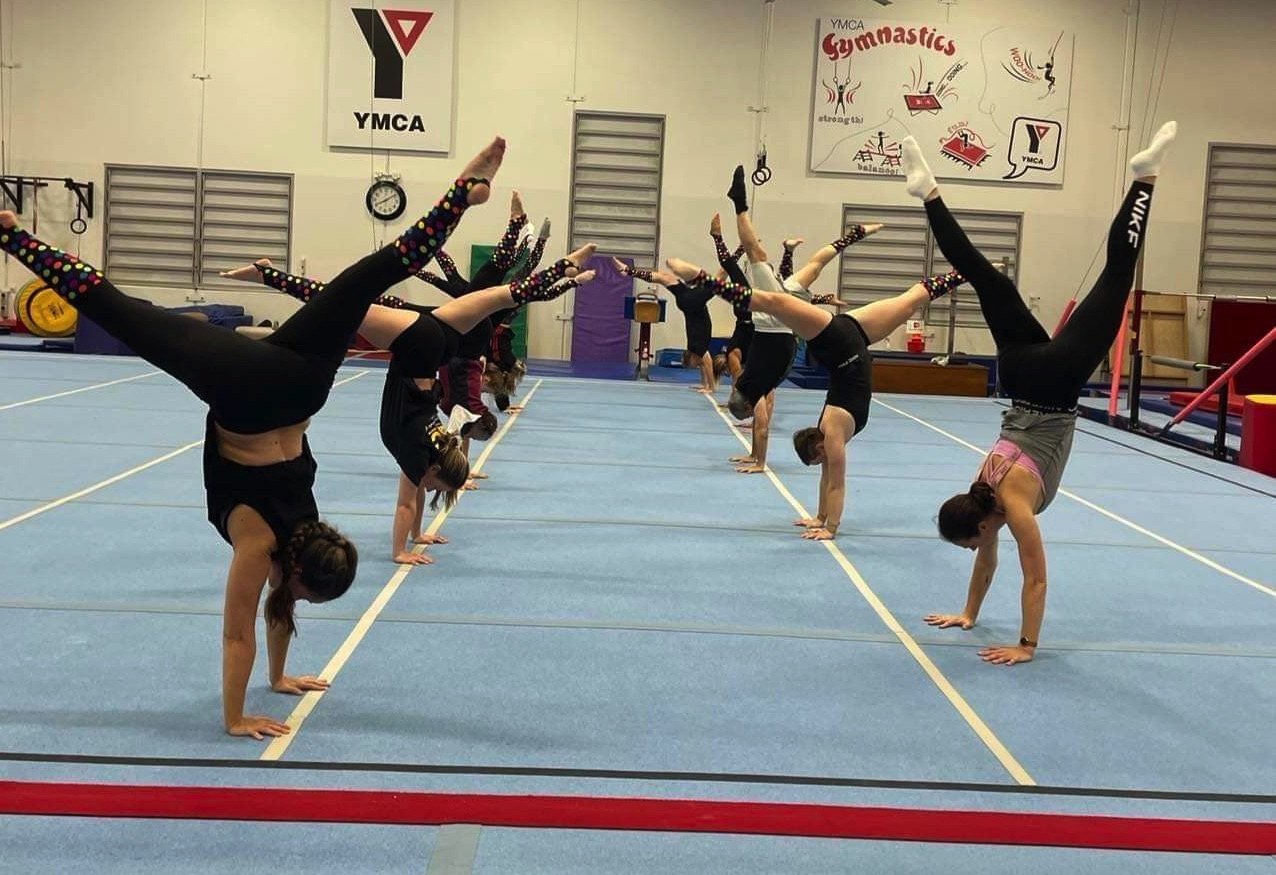 "In Australian gymnastics, it's very unusual to have such a varied age group of athletes still doing gymnastics," she said.
"You see it in Europe, where people compete indoors with a colder climate until their 70s and 80s but people tend to do a lot more outdoor activities in Australia."
About 800 people participate in programs at the Caloundra YMCA, with gymnastics for all ages from babies to seniors. There are also fitness classes, including an over-55s program.
Ms Whitworth said Laureen was an inspiration.
"She's one determined lady," she said.
"Laureen's been in the sport for a very long time, as a gymnast, a coach, a mentor and an educator.
"She's been right through and now in her mature years, despite a few operations, she still tries to keep active.
"She has a very strong mindset and positive attitude."
For more information on the Queensland Gymnastics Club Championships, Border Challenge, Masters Challenge and Special Olympics Challenge, including a daily schedule, see Queensland Gymnastics Senior State Championships.