Residents of a quiet cul-de-sac are stunned after being ordered to rip out a beautification project they installed in a council space they say was never maintained.
The unassuming seat and garden put in by residents, for residents, has been deemed "unsafe" by Sunshine Coast Council.
Council has told residents in family-friendly Russet Close in Caloundra West that the timber structure and landscaping must be removed from the traffic island that adjoins an on-street car parking area.
The plants, stones and weed matting, introduced to beautify the area that was overgrown with weeds, also must be cleared.
The seat was constructed by grandfather Shane McGrail so parents could sit and chat as they watched their children cycle around the cul-de-sac.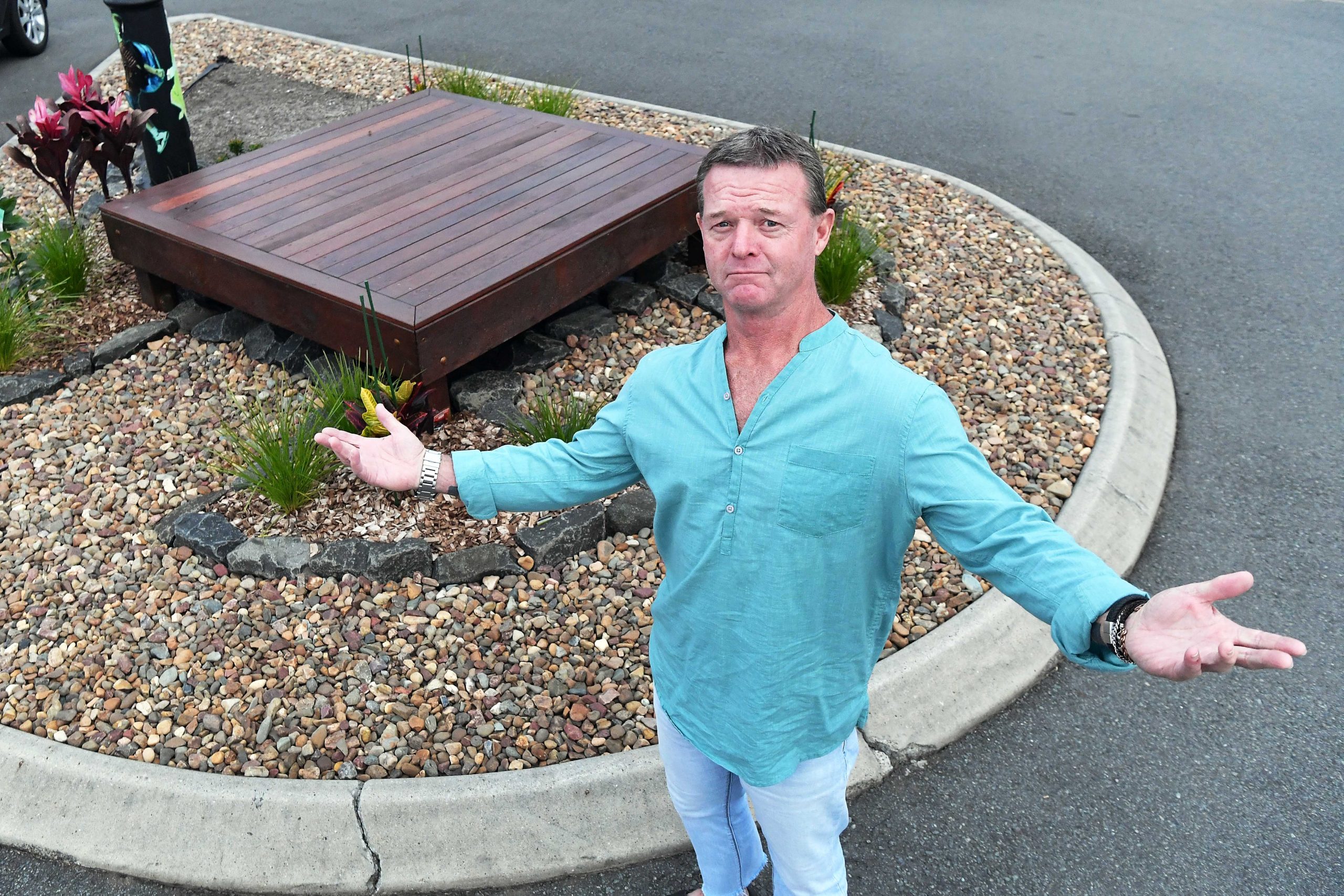 It could also provide a safe space for children to wait as cars drove by, he said.
Mr McGrail said the council decision was "bureaucracy gone mad" and questioned why this project had been targeted when similar ones around the region had gone unnoticed.
He is calling for council officers to meet him on site to discuss the matter and explain the lack of consistency.
Mr McGrail told Sunshine Coast News the project had been brought to the council's attention when fellow neighbours contacted it to request a similar enhancement further down the street.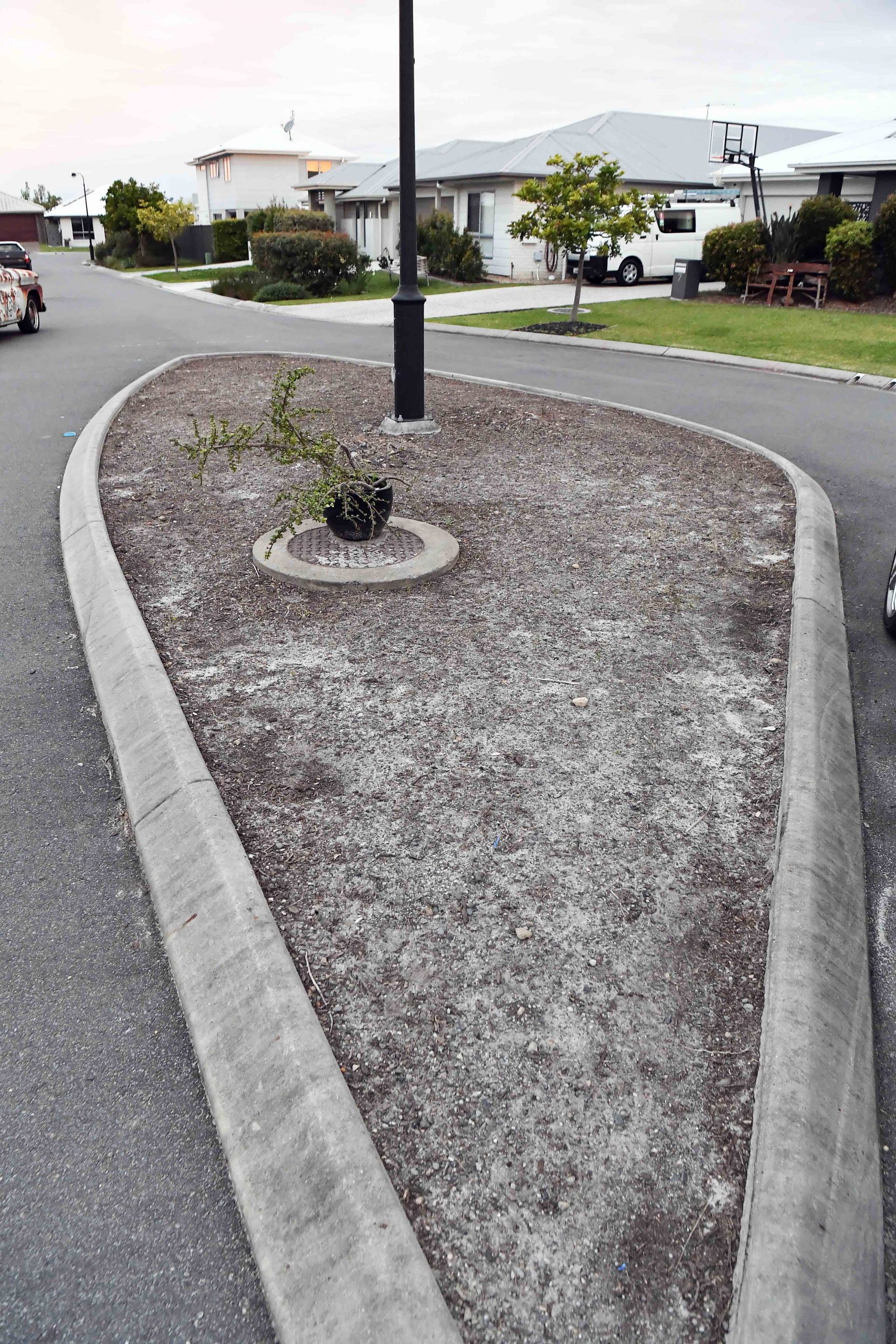 "With the help of my wonderful neighbours, we set about removing and disposing of the weeds in the garden at the western end of the street," Mr McGrail said.
"The maintenance was poor. The weeds were up to 800mm tall in some places.
"In establishing a new garden, my intention was to create a safe refuge area for the children of the street, which they could safely access when vehicles were traversing in and out while they were playing outside.
"Having witnessed the smaller children get a little panicky in these situations, I was concerned someone would get hurt while running to a place of safety.
"The plants selected were such so they wouldn't detract or impair the vision of vehicles and children alike.
"The secondary use was that adults had a place to sit while watching their children playing out on the road, riding bikes.
"There was also the added incentive of creating a garden that was visually more pleasing than what was there previously."
Mr McGrail said a council officer had told him the bench created a safety issue due to pedestrians having to cross the road to access the seat.
"There are four car parks in the middle of the street. To get to them, you have to walk across the street," Mr McGrail said.
"How is this different?"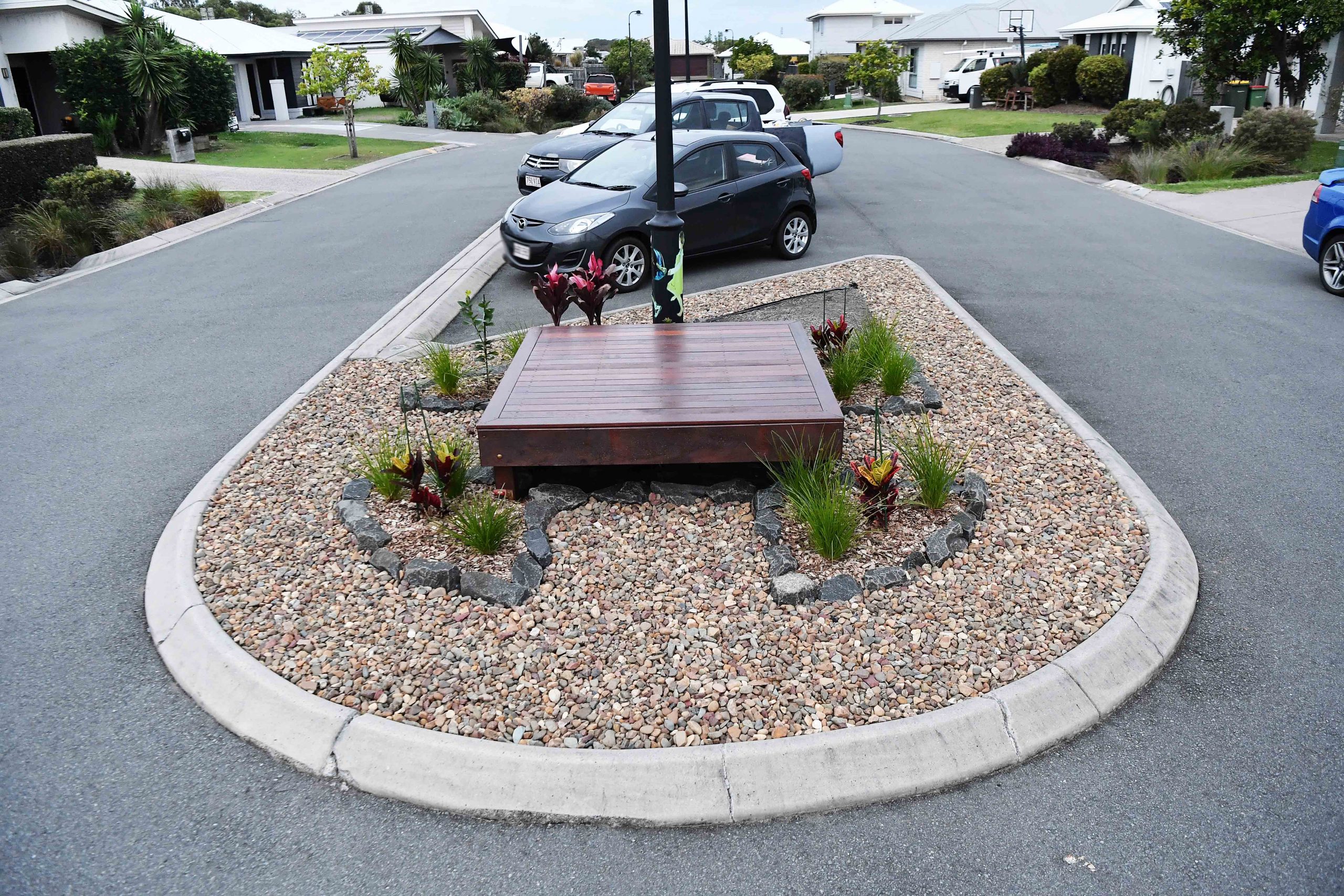 A Sunshine Coast Council spokesperson told Sunshine Coast News that safety for residents, visitors and those in motor vehicles was council's highest priority.
"Apart from street furniture not being permitted in traffic islands, the seat did not meet Australian standards and was in an unsafe position," the spokesperson said.
"Environmentally, the weed mat was made of microplastics which could potentially contaminate the soil and using rocks for mulch does not comply with council's parks and gardens guidelines.
"Unsuitable plants were also used.
"In an effort to assist these residents, council will replace plants and add mulch.
"Further, council has offered to remove the seat and return it to the resident."
Help us deliver more stories that inform, connect and celebrate the Sunshine Coast by signing up for our free Daily News Feed: Please go to SUBSCRIBE at top of this article and add your name and email address.
Mr McGrail said the lack of consistency was frustrating.
"The thing that annoys me is that it's everywhere. I've been all around the Coast and as you drive through other areas, you can see these sorts of projects.
"Council's argument about not doing anything about those areas is that they haven't received a complaint about those.
"They didn't receive a complaint about this, but I was told that they treat a request and a complaint as the same thing.
"It's no different to what other residents have done. This is an age-old issue – if residents didn't mow the grass and maintain the areas, who would keep it tidy?
"I just think it's bureaucracy gone mad. It's a bizarre decision."
The council spokesperson said residents were encouraged to visit the organisation's website to find out more about the criteria for residents enhancing the road verge in front of their property.
Tell us what you think? Email your opinion to news@sunshinecoastnews.com.au.