The iconic Moby Vic's servos, which have been refuelling drivers on the Bruce Highway for more than 30 years, are set for a multimillion-dollar redevelopment.
The dual service centres at Glass House Mountains, founded by Vic Walker in late 1987, will be turned into "state-of-the-art" traveller and truck stops at the gateway to the Coast.
The sites were purchased from the Walker family in March for $25 million and will be transformed in a joint venture between Dexus Convenience Retail REIT (DXC) and developer De Luca Corporation.
The companies announced their "exciting" plans to almost triple the value of the two centres to $60 million.
Once complete, they might be complemented by a proposed new Surf Parks Australia wave park earmarked for a site adjacent to the north-bound facility.
Master-planning is under way for the new-look service stations and an application is expected to be lodged with Sunshine Coast Council in July, with the first stage of redevelopment hoped to start in late 2022.
De Luca's founder and managing director Nic De Luca said the project would entail a "full redevelopment" of the well-known servos into "state-of-the-art centres and truck stops".
Both currently are Shell Coles Express service stations with Hungry Jacks northbound and McDonald's southbound, but are still known to locals by their original Moby Vic's name.
Mr De Luca said the retail offerings would be enhanced with more commercial outlets for hungry highway users.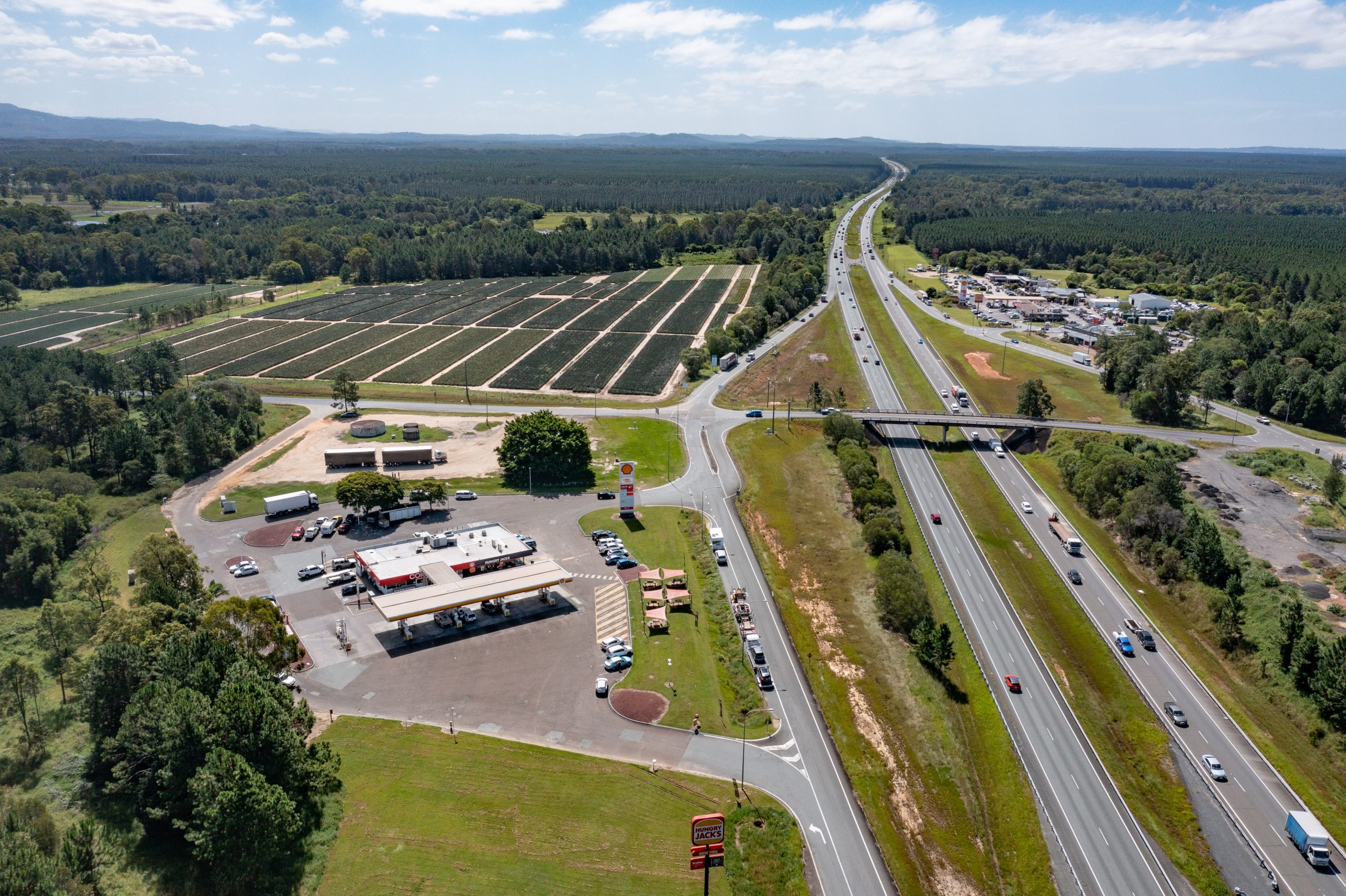 The late Vic Walker — the "Vic" in Moby Vic's — was a highly successful local businessman who founded Queensland's first 24-hour service station in 1978 on the old Bruce Highway at Tanawha.
In 1987, he won the tender to build the highway fuel stop on the new four-lane Bruce Highway and relocated to the current site on Johnston Road.
The service stations were Moby Vic's for decades before they were leased to Mobil in 2000, which later rebranded under Shell.
Vic's wife Jocelyn, a well-known philanthropist, has been part of the local community for almost 40 years.
She is an avid supporter of RACQ LifeFlight Rescue, Steps Charity Sunshine Coast and Sunny Kids and has been a long-time Member of the University of the Sunshine Coast Foundation Board.
Want to stay on top of local happenings? Get stories direct to your inbox by subscribing to our free daily news feed. All it requires is your name and email. See SUBSCRIBE at the top of this article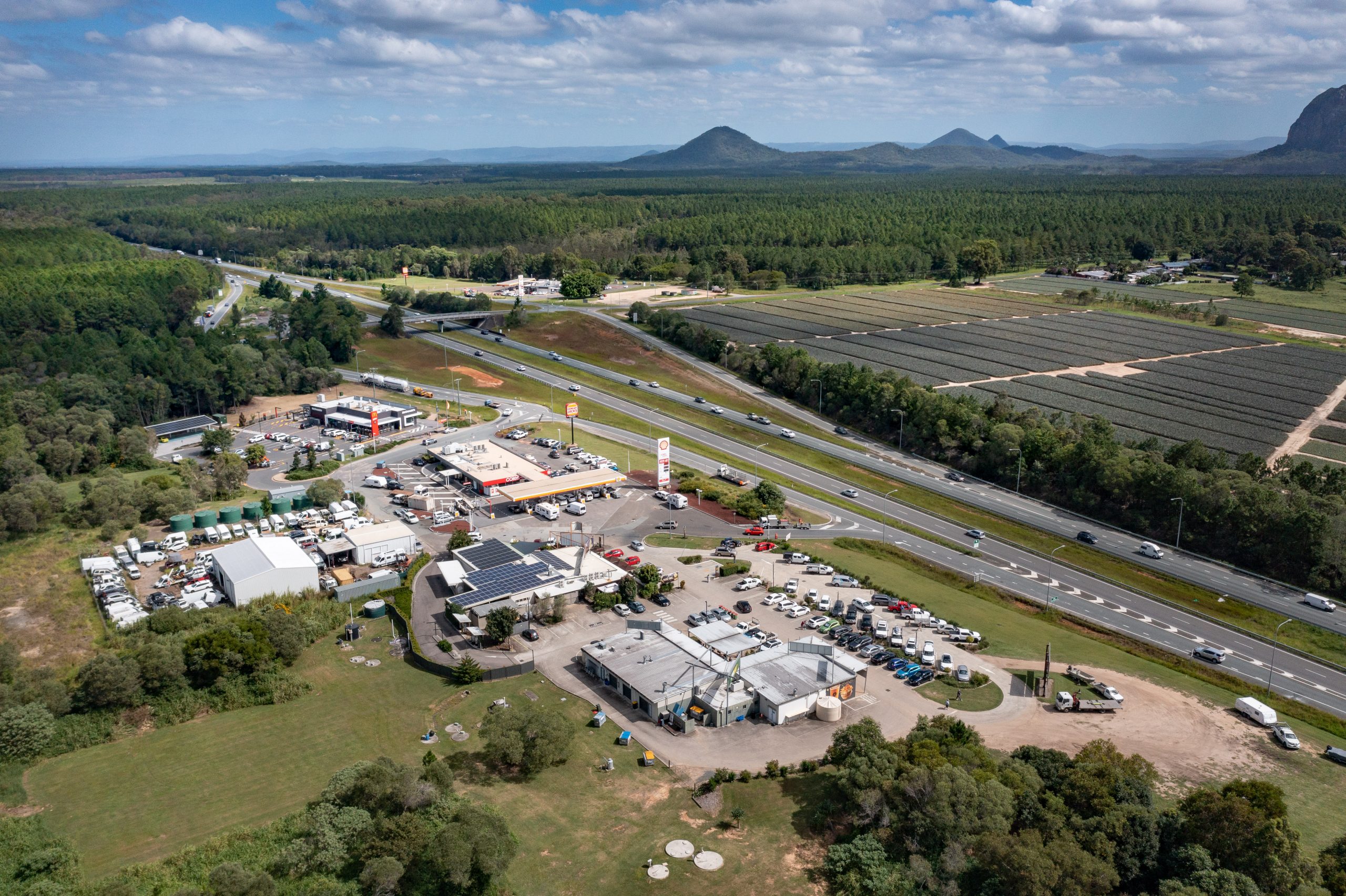 DXC fund manager Chris Brockett said the revamped service stations would become prominent highway stopovers on the Bruce Highway at Wild Horse Mountain.
"Acquiring the Glass House Mountains service centres provides an exciting opportunity to develop two high-performing, prominent dual highway sites," Mr Brockett said.
"The surplus land together with the proposed surf park on the adjoining property provide immediate development and value-add on which we have already made solid progress with our partner De Luca Corporation."
The companies behind the redevelopment are promising an ethical and sustainable (ESG) approach in order to achieve "superior sustainability outcomes".
"We will be working with all stakeholders to explore future fuel and energy solutions for both vehicles and buildings, and include these ESG initiatives in the redevelopment," Mr De Luca said.
"We are extremely excited to be working with DXC and other stakeholders on such initiatives."
De Luca is a Brisbane based developer/builder specialising in commercial, bulky goods, retail, fuel, fast food and industrial projects in South-East Queensland, founded in 1994.
The company has a group turnover of more than $250 million per annum and a development pipeline of more than $500 million.