Key local and state groups have held a "productive" meeting in a bid to address a massive build-up of sand in the Pumicestone Passage.
Representatives from Sunshine Coast Council, Coast Guard, developer Henzells, Maritime Safety Queensland and state member for Caloundra Jason Hunt met on Tuesday, to discuss the silting problem.
A tidal breakthrough of Bribie Island earlier this year has led to large deposits of sand in the waterway, especially on low tide after rough weather.
Prominent spits have formed at the northern entrance to the passage and within the passage, restricting Coast Guard Caloundra, recreational boaties and those who make their living off the waterway.
And another blockage is looming as sand builds at the entrance to the exclusive Pelican Waters canals.
Coast Guard Caloundra commander Roger Pearce said the meeting was the first time that all relevant parties had been involved and they were now awaiting feedback from MSQ.
He hoped emergency dredging could take place.
"But it will come down to what MSQ says, as far as the possibility of dredging, once they've spoken to the (State Department of) Agriculture and Fisheries."
"And while it was productive, we're still a long way away from dredging or solving the problem."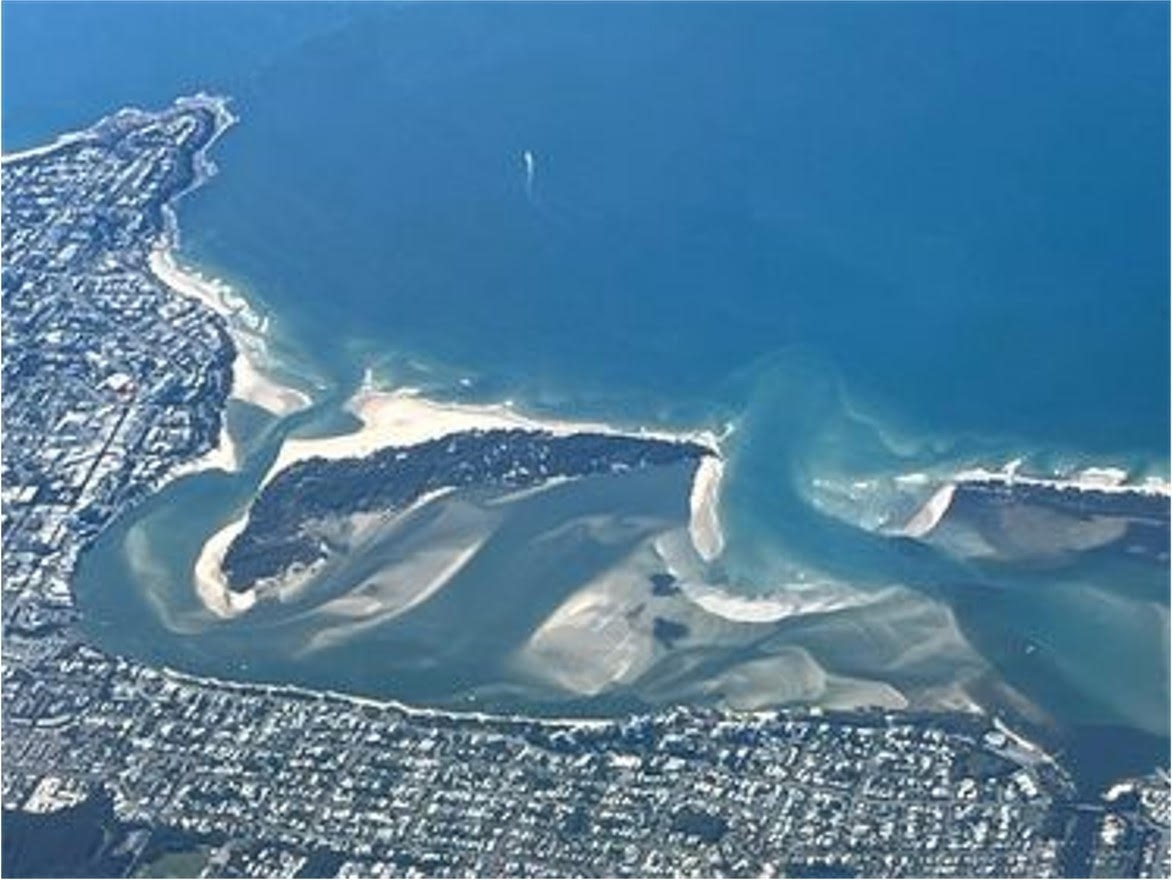 Mr Pearce said the silting affected many people.
"The sand at the top of the Bribie Bar (the breakthrough) has come almost halfway across to Golden Beach, if not more, and you can easily walk out to Bribie now."
"You can't get north-south in the channel now.
"If you come out of Pelican Waters, you can't get to Caloundra anymore.
"That was the thing that everybody did on weekends. They'd go for a picnic at Caloundra, but they can't do that at the moment."
He said the local boat hire business, cruises and the jet ski school were restricted.
Coast Guard's ability to attend calls at sea has been seriously hampered.
They can only navigate the waterway in relatively tame conditions.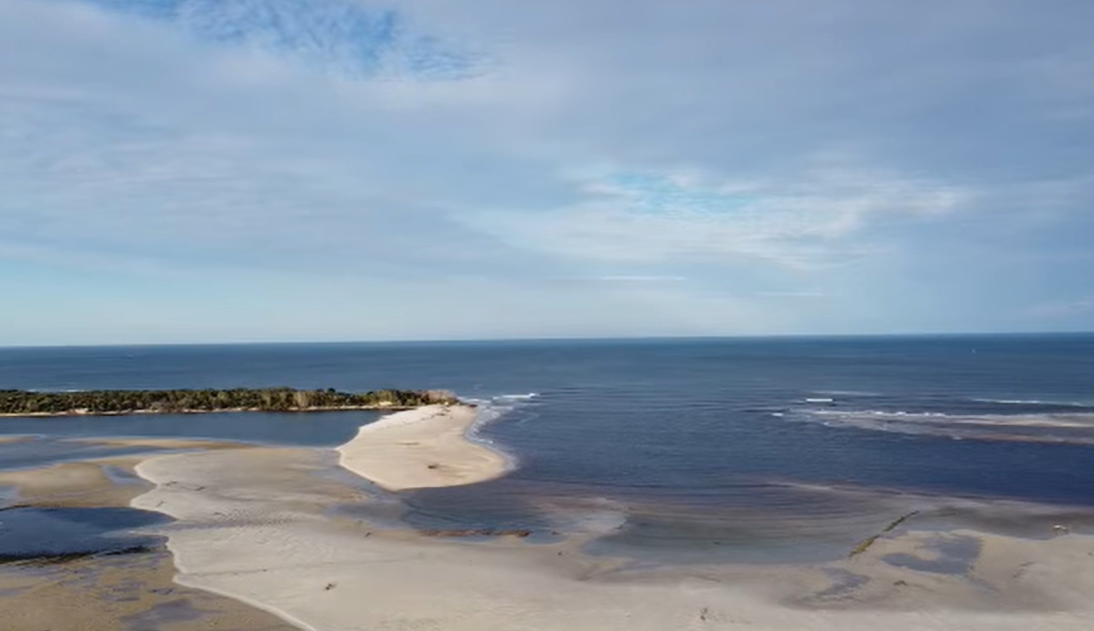 Alarmingly, another spit appears to be emerging in the passage near Lamerough Creek.
It's essentially at the entrance to the canals of Pelican Waters.
It's also the entrance to an an emerging multimillion-dollar marina, owned by Henzells.
The first sod was turned by Sunshine Coast Mayor Mark Jamieson in March and the marina was expected to offer the Sunshine Coast's first state-of-the-art dry-boat storage for up to 160 vessels, 126 wet berths, a fully-equipped chandlery and full-service marine yard.
Coast Guard will keep a close eye on the area on Sunday, when a low tide of about 0.2m is due.
"We might get some sand bars and that would cause an uproar from residents, if they can't get out of Pelican Waters and they can't take their boats to sea," Mr Pearce said.
"Council could be taking heaps of calls, from people complaining and asking what is going to be done about it."
Help us deliver more stories that inform, connect and celebrate the Sunshine Coast by signing up for our free Daily News Feed: Please go to SUBSCRIBE at top of this article and add your name and email address.
Council dredges twice a year in the passage, largely to replenish areas of Golden Beach.
But Mr Pearce hoped more immediate dredging could be done, where it's sorely needed.
"Jason is going to try and get some emergency dredging going, at least to open up north-south and maybe to clear some of it from Lamerough," he said.
"We've got to keep advocating it be done in the areas we're looking at, so at least there's some waterway to use."