Sunshine Coast-based Bonza Airlines has announced when it will be taking to the skies, what passengers can expect and how it will change the way Australians fly.
In a one-on-one interview with chief commercial officer, Carly Povey, Sunshine Coast News can reveal that our new low-cost airline will do things a little differently and give people "their travel freedom back".
Ms Povey said a clever and swift booking system that would operate like "the Uber of airlines", range of exciting new destinations, fuel-efficient aircraft, great food utilising local flavours and exceptional service, would set Bonza apart.
In one of the largest launch announcements in Australian aviation history, Sunshine Coast Airport in February was named as the first Bonza base and head office location for the nation's only independent carrier.
Bonza is opening up exciting new routes to provincial towns in Queensland, NSW and Victoria through its fleet of 186-seat Boeing 737 MAX aircraft, with wheels up on the first flight in September (subject to regulatory approval).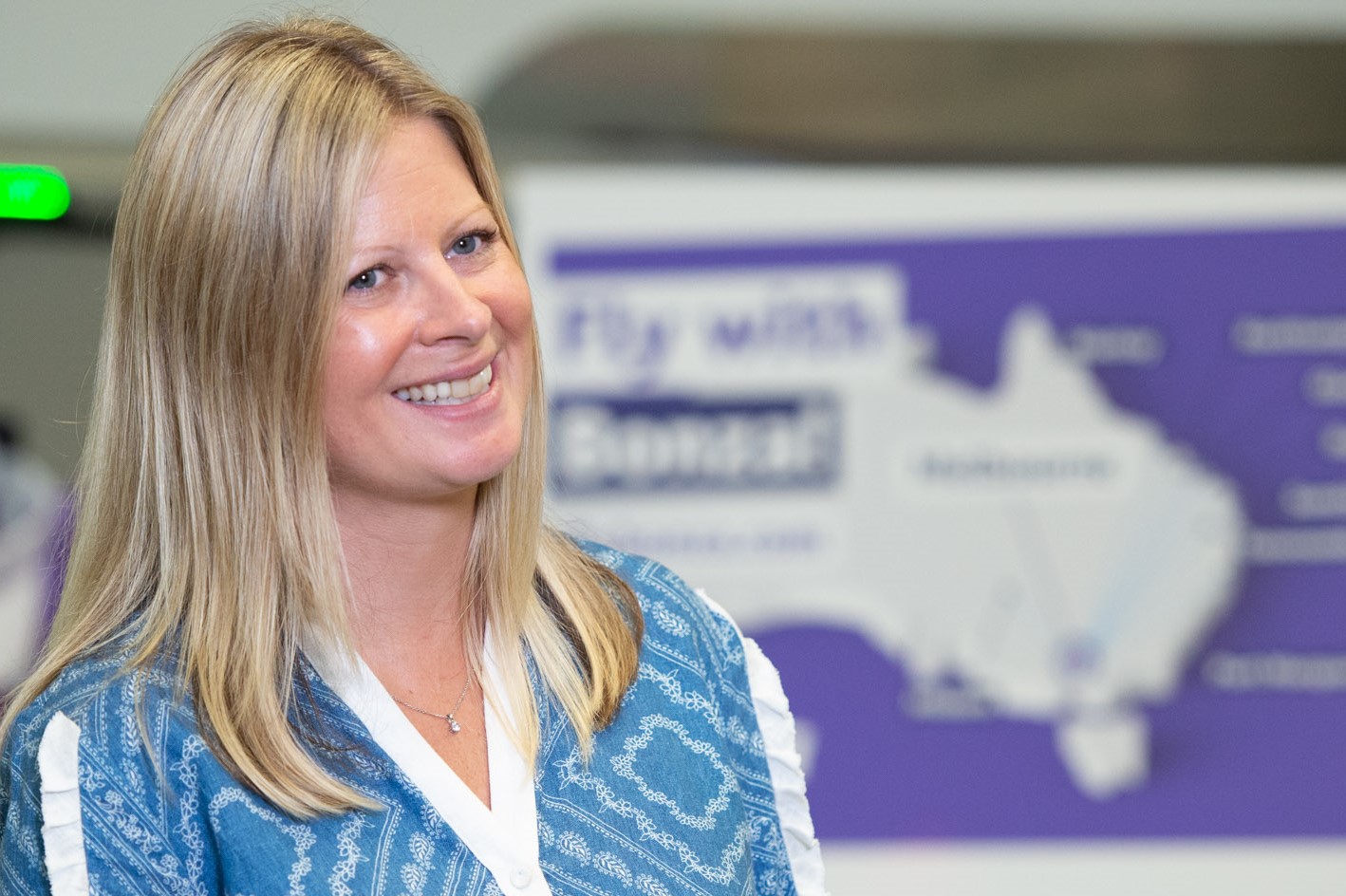 The historic partnership with our airport will see Bonza initially operate 37 flights per week on 13 routes from the Sunshine Coast, nine of which have never been serviced from here.
Destinations soon to be available for Coast residents are: (Queensland) Cairns, Townsville, Mackay, the Whitsundays Coast, Rockhampton; (NSW) Coffs Harbour, Port Macquarie, Newcastle, Albury, Tamworth; (Victoria) Melbourne, Avalon and Mildura.
The airline already is immersing itself in the coastal community and using local lifesavers and icons, such as the Big Pineapple, as part of its promotions.
Bonza has 200 pilot and cabin crew roles to fill across its network, with 100 of those "Legends" to be based on the Sunshine Coast.
Flights within Queensland will start first in September, followed by interstate towns such as Albury and Mildura in September/early October, and Melbourne from October/November.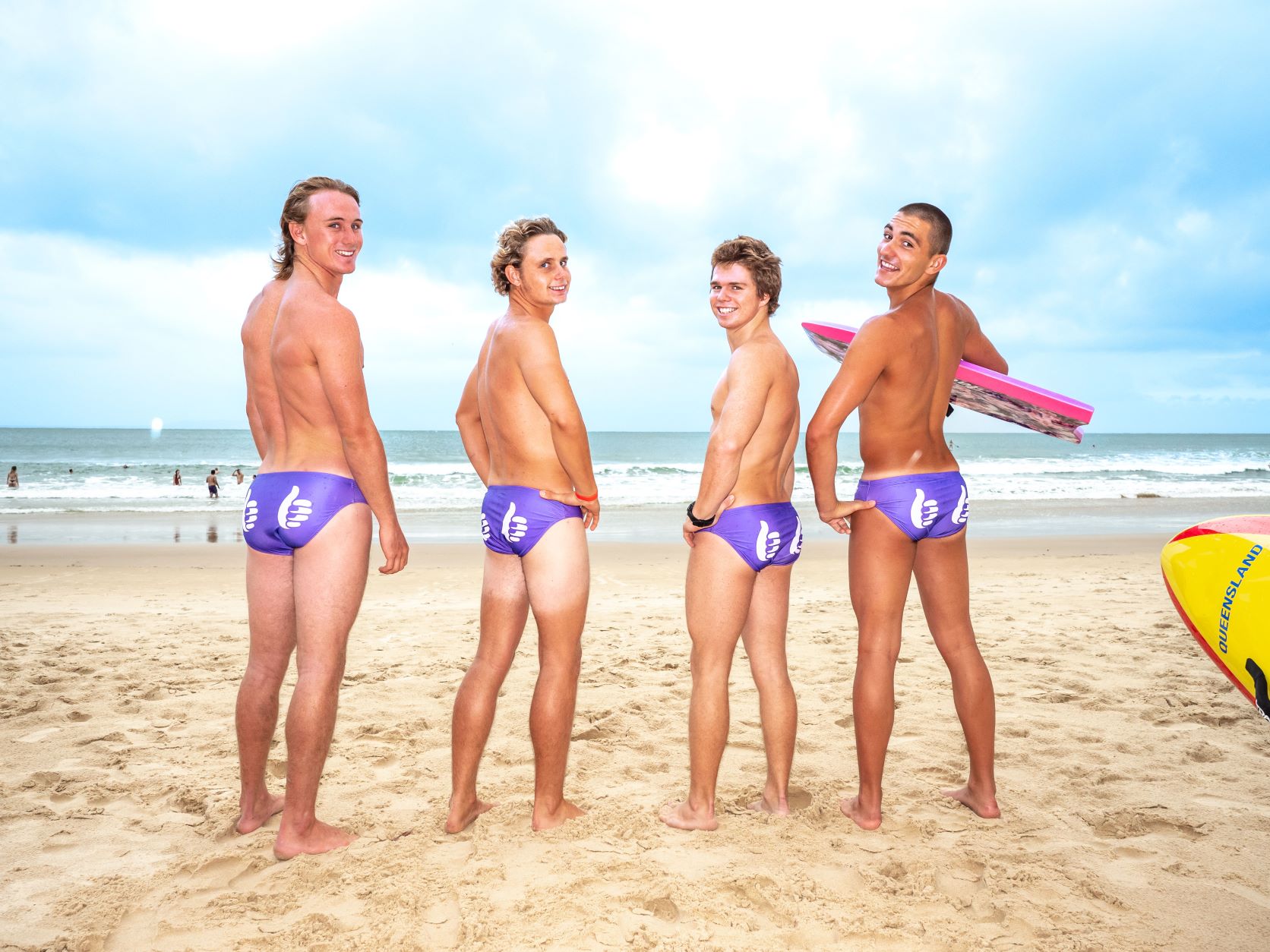 "We always said we were here to do something different," Ms Povey said of the Australian domestic market.
"Bonza is more connected to the likes of jet2.com in the UK and Allegiant in the US.
"There's a number of carriers like that that have really built their model on 1. Providing true network choice and 2. Really focusing on the right combination of low cost and great service.
"There's been a duopoly (Qantas and Virgin Australia) in this market for a very, very long time.
"There's more than enough of Australia for there to be two low-cost airlines (Bonza and Jetstar) in the market."
Ms Povey said Bonza's aim was to "overdeliver against expectations".
"Yes, cost will be key but that shouldn't come at the impact of service or experience," she said.
"Our brand-new aircraft will nod to that. They actually give us 20% more fuel efficiency.
"They give us a cost advantage but they also mean it's a really enjoyable experience onboard."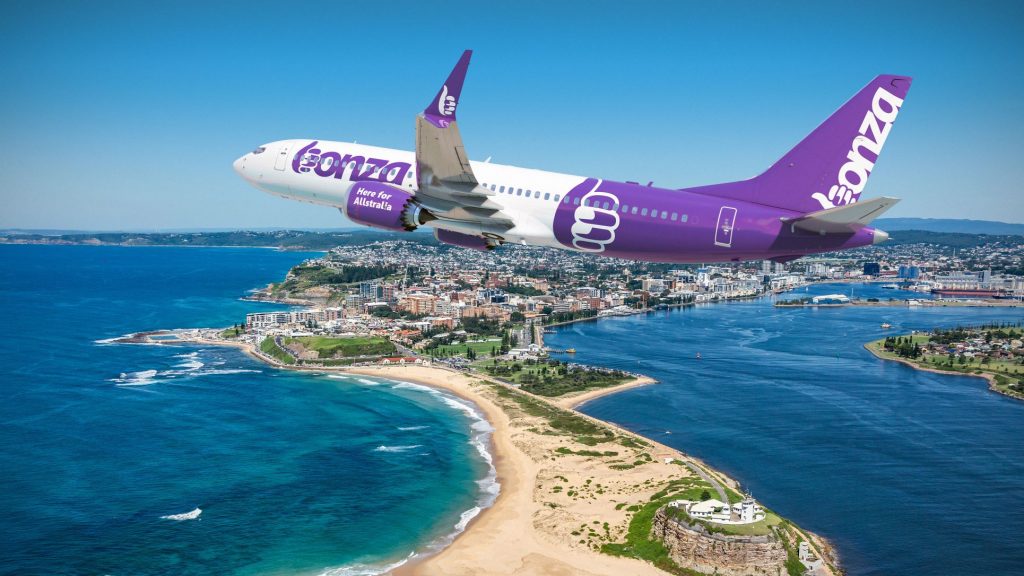 Just as Uber – the world's largest ride-sharing company – transformed the bookings process, Bonza Airlines also will use an app as key to all direct bookings, information and communications with travellers.
"What that app allows us to do, aside of the benefits such as sustainability, is that it means we can contact customers and proactively communicate when they most need it: when they're in the airport and when they're on the aircraft.
"It gives us a chance to really seek to improve that ability to communicate and also to get feedback.
"(Passengers) touch down and they'll be able to quickly tell us if it is a thumbs up or a thumbs down: where we need to learn and what we need to make sure we keep.
"Think of it as the Uber of airlines. Nobody has ever been on Uber's website. It's not a thing.
"But when they need it, they're able to communicate and it's in real time. That is ultimately what our app will allow us to do."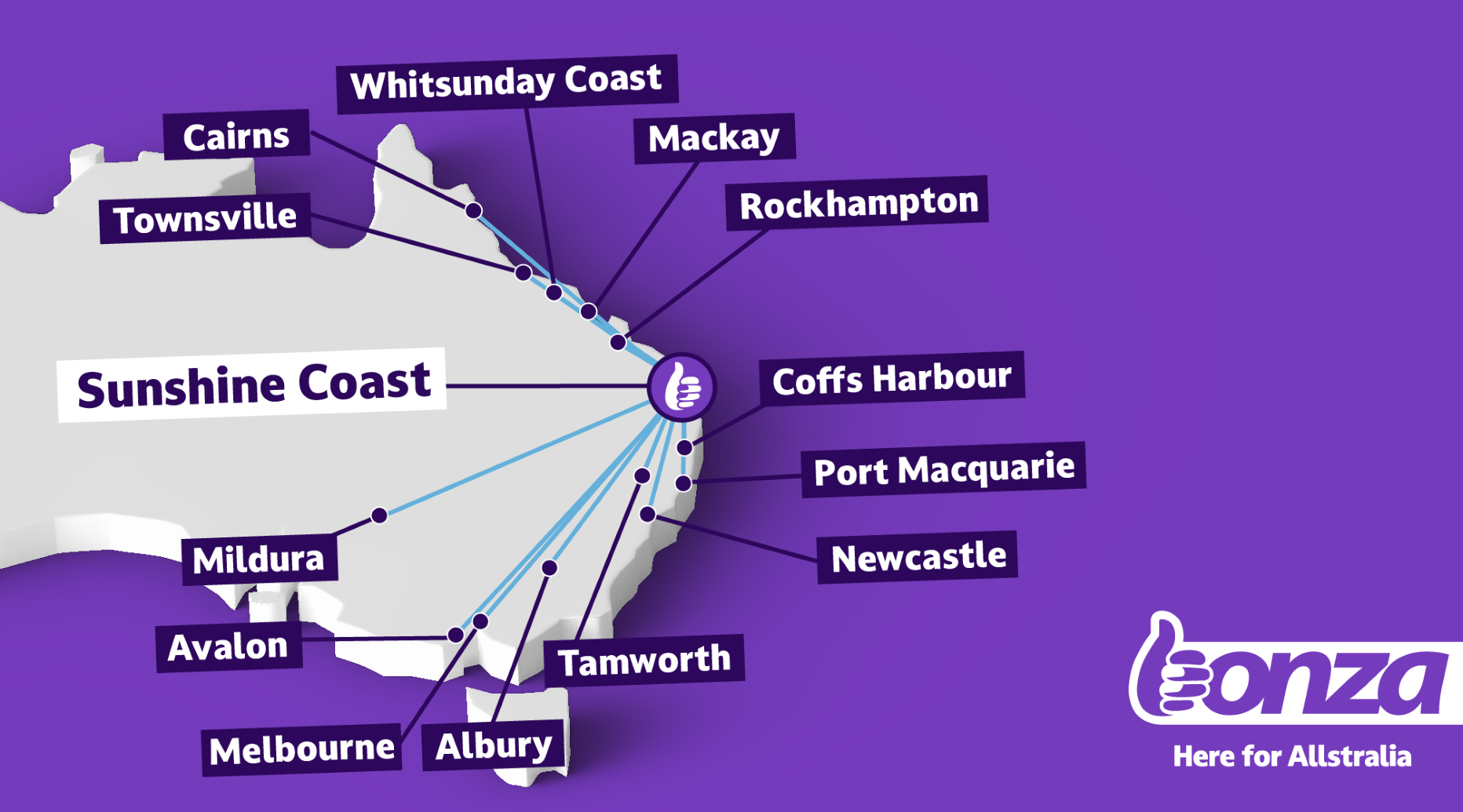 Bonza will be 100% paperless on board, and the app is where passengers will find all the destination information and entertainment, as well as the menu (with the ability to offer food on demand).
Regional flavours will be a main feature of the food and beverage offering.
"We did quite a lot of customer research in terms of asking people: 'Who's your favourite local brand?'," Ms Povey said
"We are talking to producers across all of our regions right now.
"We'd love to hear if there are other local producers people want us to see. They can always drop into the (Bonza Airlines) social channels and share it with us."
Helping to create an airline from scratch is deja-vu for Ms Povey, who has spent a total of 19 years in the aviation industry.
She has worked for Jetstar and Easyjet and was part of the team that relaunched Tiger Air for the second time before it was bought out by Virgin.
Her first start-up was jet2.com in the UK.
Jet2.com has more than 80 destinations across Europe and has been voted Best Airline – UK and Best Low-Cost Airline – Europe at the TripAdvisor Travellers' Choice Awards for four years running.
"They built their entire business on setting your fares low and keeping the bar high in terms of experience," Ms Povey said of Jet2.com.
Ms Povey lives in Melbourne – Bonza's second base, but is on the Sunshine Coast at least two weeks a month.
"I think it's fair to say once Bonza is in the sky, I will be spending most of my time with customers in the air," she said.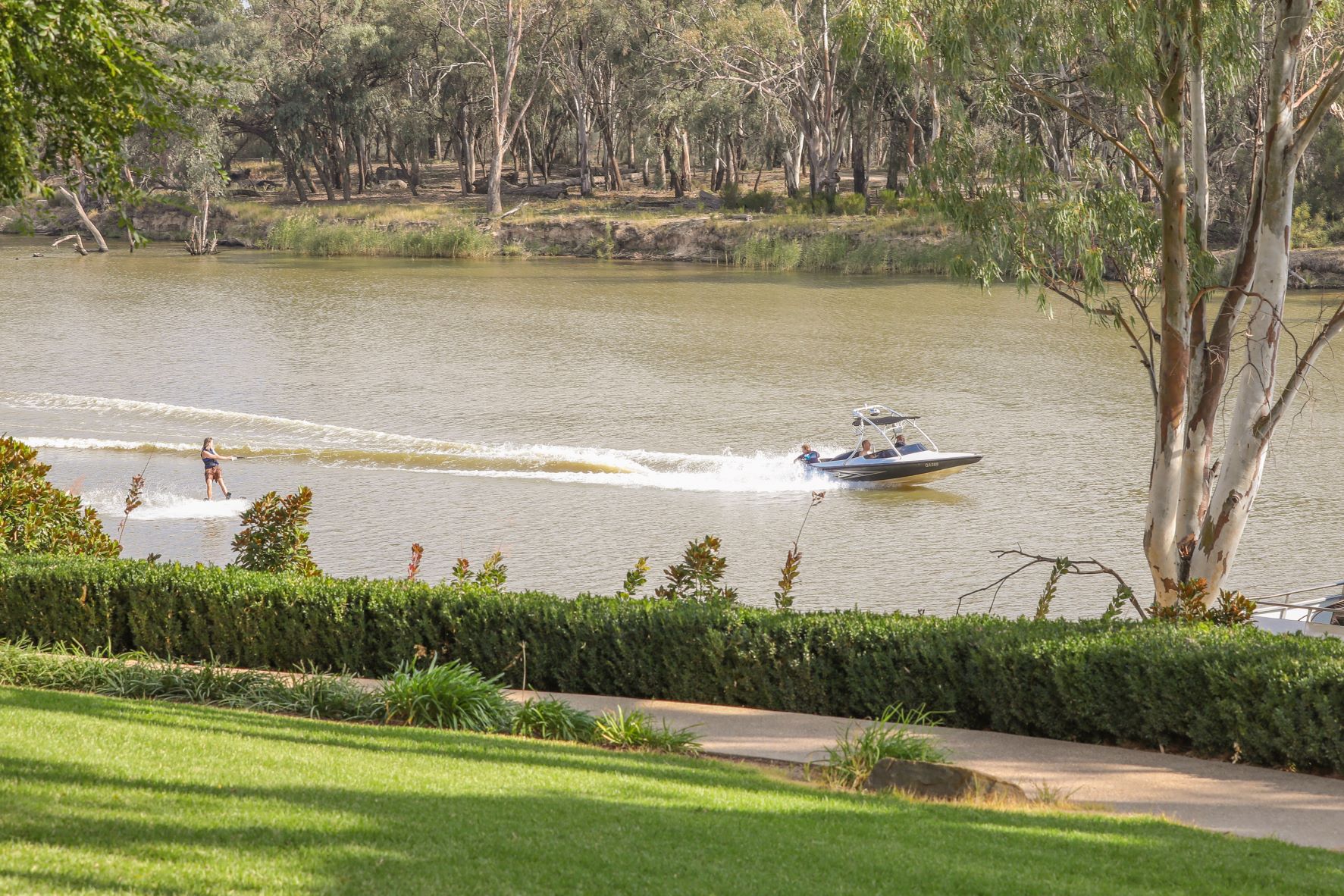 She believes that, ultimately, Bonza's low-cost fares and strong regional network will give people their travel freedom back.
"When we first announced the base, I drove from the Sunny Coast right through to Cairns. I visited all of our destinations on the way up," she said.
"That focuses the mind about why we're here to do what we're here to do – just thinking about the Bruce Highway and the time it takes, the money it costs (for petrol).
"We know that at a certain price point, people stop travelling. But when you see on our routes we'll be flying an hour for about $50, it's true low cost.
"The last few years have made people appreciate travelling in their own country a bit more."
Help keep independent and fair Sunshine Coast news coming by subscribing to our free daily news feed. All it requires is your name and email. See SUBSCRIBE at the top of this article. 
Ms Povey understands how critics might shake their heads at an airline starting up in the current economic climate and so soon after a global pandemic changed our lives forever.
But that is exactly why Bonza is needed.
"We think the time has never been better. People are ready to go," she said.
Although the Bonza launch announcement was only in October last year, founder and CEO Tim Jordan had the dream of starting a low-cost airline many years ago.
"Living in regional Australia as he does – he's in Coffs Harbour – and with broad aviation experience, he really felt that there was an opportunity in this market," Ms Povey said.
"But I would say probably the turning point was 2019 when Tiger left the market and Australia was the only country in the top 15 domestic markets in the world that had only one low-cost carrier."
On the eve of the launch of the airline's uniforms at a special fashion preview at Sunshine Coast Airport on June 9, Ms Povey can already picture a Bonza life a little way down the runway.
"Six months from now, tens-of-thousands of people will have had the chance to come and visit the Sunshine Coast. We would like to think that we have well and truly put the destination on the map and supported economic growth, supported jobs and supported tourism in particular.
"It will be the welcome shot in the arm that domestic tourism needs."