The region's workforce has shrunk by 3,000 over the past two years despite a population surge in a disturbing trend a leading demographer says he has never seen before.
Bernard Salt (pictured above) reviewed the Sunshine Coast and Noosa's labour force data and uncovered a "stark" drop in the workforce.
It fell from 191,000 in February 2020 to 188,000 in February 2022, despite an estimated population growth of 11,200.
By comparison, the Gold Coast workforce grew by 38,000 in the same period.
Mr Salt fears a lack of affordable housing is forcing young workers, particularly in the hospitality industry, away from our region.
He also warns that if the exodus is not addressed, the Sunshine Coast will turn into an upmarket enclave just for rich retirees and "knowledge workers".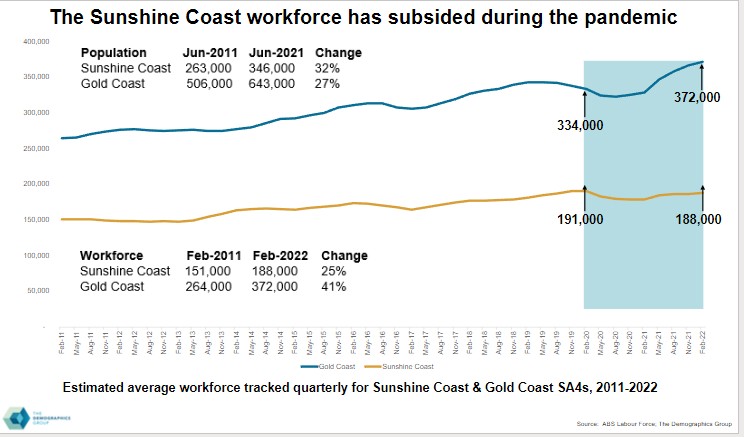 Mr Salt said the Sunshine Coast and Noosa region's workforce had "not increased much" over the past decade, but the more worrying trend was the decline the past two years.
"It's really quite stark when you look at it. For some reason the Gold Coast is attracting workers at a disproportionately higher rate and the Sunshine Coast is not," he said.
Mr Salt warned it would be having a crippling effect on employers, especially in retail, forcing shops and restaurants to shut or cut back service.
Do you have an opinion to share? Submit a Letter to the Editor with your name and suburb at Sunshine Coast News via: news@sunshinecoastnews.com.au
This jobs decline was happening while the population was still growing, which he suggested was mostly rich retirees moving from interstate.
Mr Salt, who will describe his findings at a future-thinking event tonight (Tuesday June 7), said it was something he had never seen before.
"I haven't seen anything like this in 30 years and I haven't seen anything like this in a demographic sense in the post-war era," he said.
"There's a real problem. Why isn't the workforce increasing?"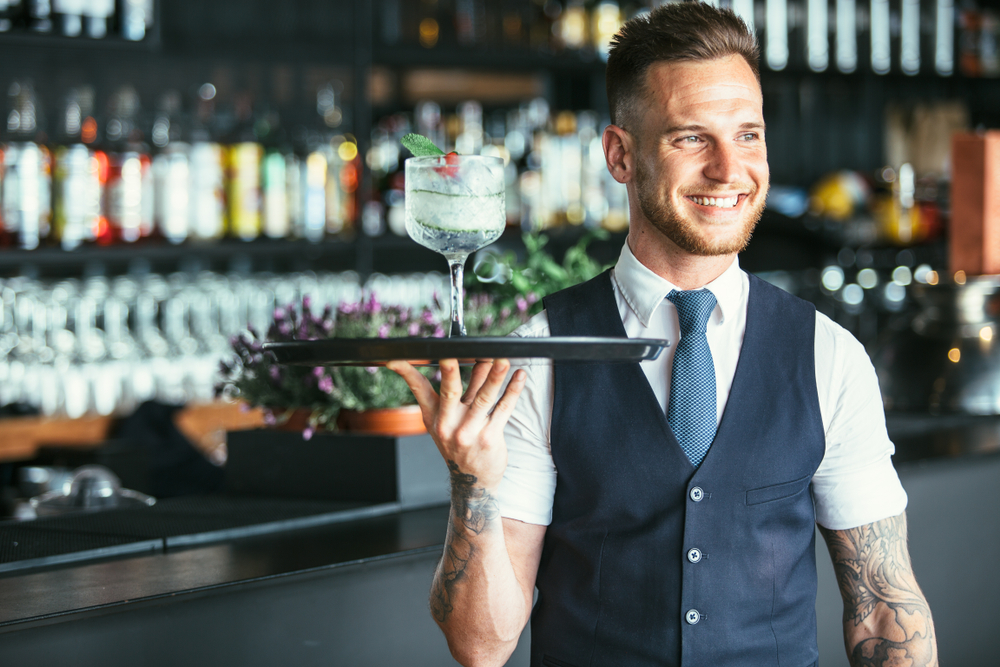 Mr Salt warned the region was losing its "muscle" by failing to hang onto, or attract, young workers in the 18 to 35 age bracket.
He said at best the region was "static" or "slacklining" but whichever way you looked at the numbers it was not good.
Mr Salt said something was driving young people away and he suspected it was likely to be the lack of affordable housing.
"I'm coming around to the view that this might be a housing issue," he told Sunshine Coast News.
Want to stay on top of local happenings? Get stories direct to your inbox by subscribing to our free daily news feed. All it requires is your name and email. See SUBSCRIBE at the top of this article.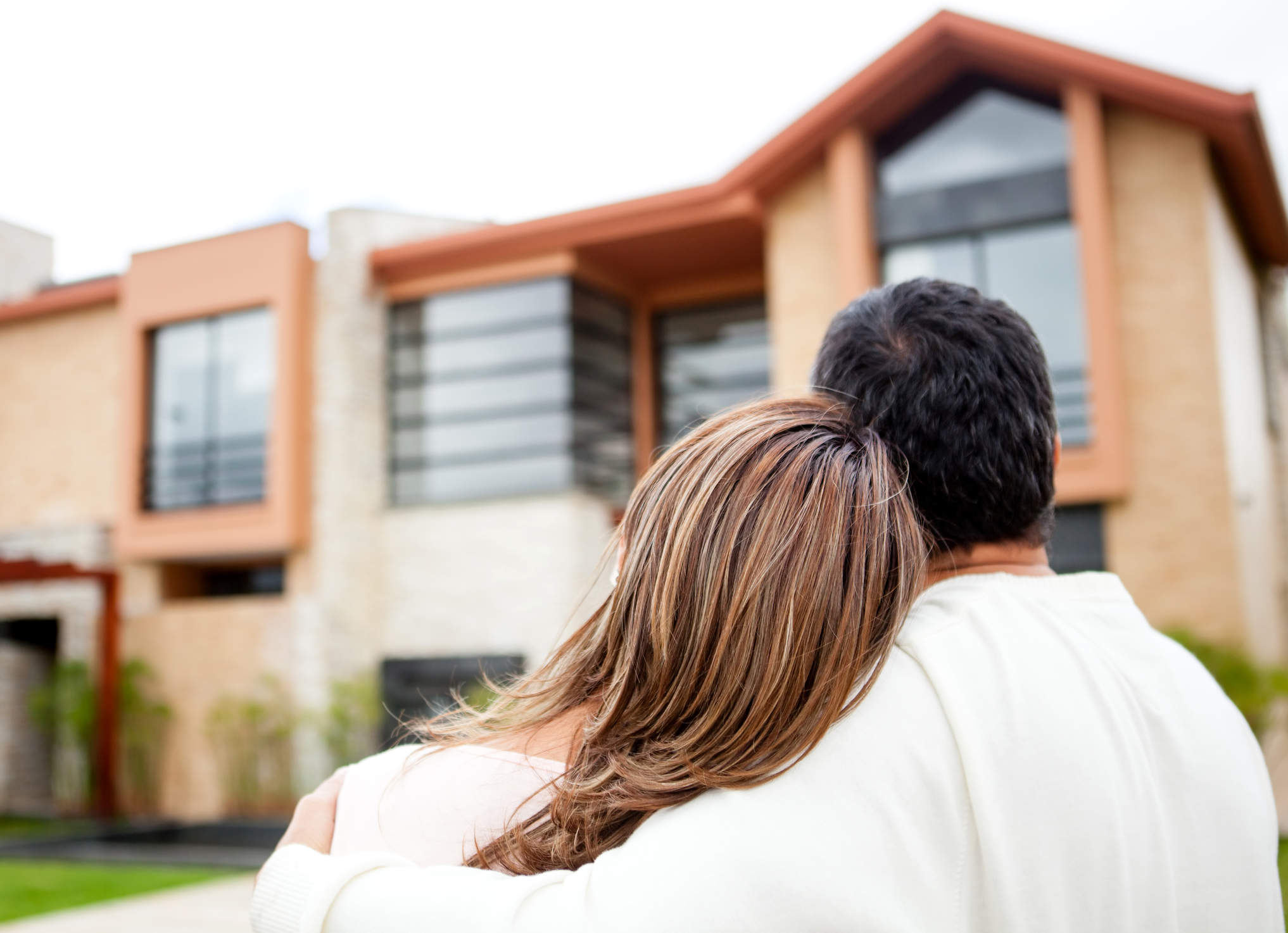 Mr Salt said the numbers painted a picture of what the impact would be on the ground, such as restaurants forced to use Apps instead of waiters.
"When I see figures like this, I know what I'm going to see on Hastings Street and the main streets of Maroochydore and Caloundra," he said.
"I think there will be a significant shift to automation and a digital transformation.
"The Sunshine Coast could lead Australia removing all those jobs, but there are some jobs you can't automate, like cleaning. You need people on the ground."
Mr Salt said the region was facing a "control, alt, delete" moment when it would have to consider the type of place it wanted to be.
"Do you want the Sunshine Coast to be an upmarket enclave just for knowledge workers or do you want demographic diversity," asked Mr Salt.
"Can people come there with nothing and work as a waiter and then work their way up until they own their own restaurant?"
At the moment, he said, the region was attracting "rich retirees that don't go to work, but go to restaurants and say 'Why aren't there waiters?'.
"Because the waiters can't afford to live there."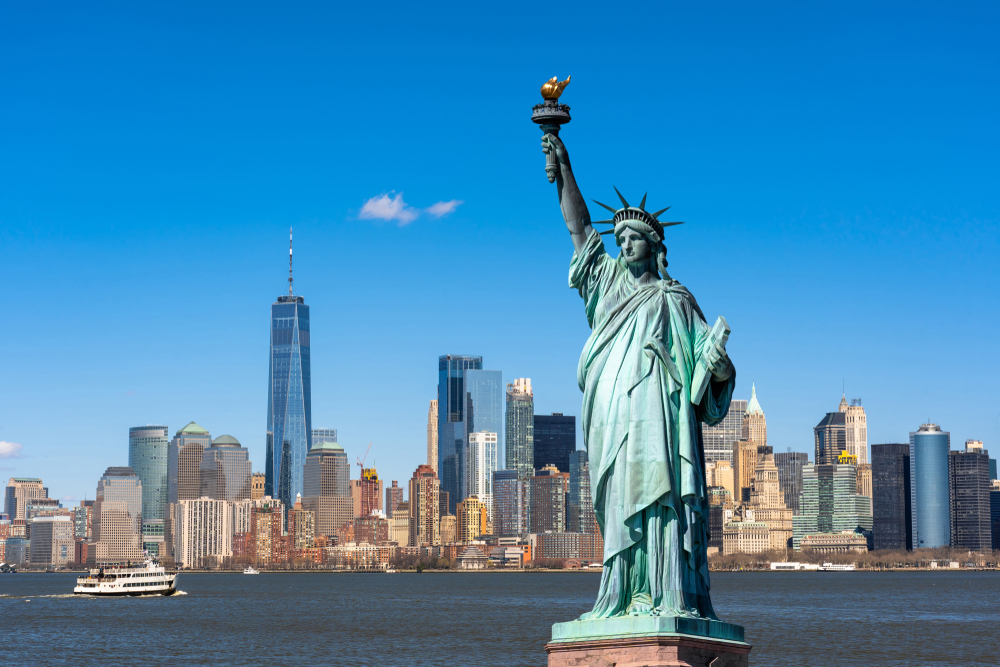 Mr Salt said it was time for a conversation about "inclusivity" and how to "provide pathways to participation in the Sunshine Coast lifestyle".
He said inclusivity was key to avoiding a 'Manhattan effect' where lower income earners (and often the young) cannot afford to live in an area which then loses key staff such as hospitality workers, cleaners and labourers.
"The Sunshine Coast should be a place where everyone can aspire to live, and there's a place for everyone," he said.
"You need options for middle Australia and you also need market entry. You can't exclude people from the right to live where they want to live.
"You can't just lock a place away and say 'Go away, you're not wanted here' I think it's unfair to Australians.
"It's like 'We're in, you're not. It's your problem it's not my problem'. I think we need to be more inclusive."
"We need to have a philosophical discussion about providing a place for everyone in the Sunshine Coast."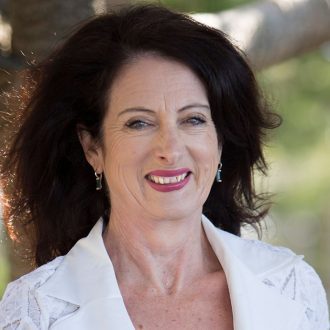 While unable to comment on Mr Salt's analysis, Sunshine Coast Business Council chair Sandy Zubrinich said labour shortages were a problem "across the board".
But she said his view was not consistent with figures the business group had seen which showed the Coast generally performing better than Brisbane in relation to employment growth.
Ms Zubrinich said the Coast had come out of COVID strongly but still had a long way to go.
She said the impact of workforce shortages was evident by the vacancy signs in shop windows.
"We're also witnessing how a lot of the small businesses, not just in hospitality but in the retail space, have had to change their opening hours," she told Sunshine Coast News.
"We see some opening less days and shorter hours and see that across the board in smaller retail shops, for example in bakeries, they might shut earlier or not open on Sundays.
"It all has an impact on a region like the Sunshine Coast because it is a tourism destination, especially for the day traveller from Brisbane, and there's nothing worse than getting here and finding nothing to eat or open.
"It's not just in this but industries like construction, the building trade and health where we know there are labour shortages in these areas as well."
Ms Zubrinich said the Coast historically tended to lose its young people and attract older people.
Bernard Salt, executive director of The Demographics Group, will talk about the future of our region with local property expert Mal Cayley on Tuesday night (June 7th), promising data-backed predictions and specialist insights.
Sunshine Coast 2022: The Future. People, Prosperity, Property is being held at Maroochy RSL on Tuesday, June 7. Click here for tickets.