Residents, students and motorists across the Sunshine Coast are mourning the loss of a man they barely knew but looked forward to seeing every day.
"Mr Happiness" Peter Van Beek was a ray of sunshine who brightened up the day of anyone passing through the roundabout at the corner of Ballinger and Stringybark roads, Buderim.
He was a daily fixture on the grass of the median strip where he waved "good morning" to hundreds of passers-by – whether they were jogging, cycling, walking or in vehicles – for more than a decade.
But "Buderim's waving man" suffered his first debilitating stroke over Easter that affected his memory and speech. Another stroke followed and despite rehabilitation efforts and the care of medical and nursing staff, he never recovered.
Peter remained in Sunshine Coast University Hospital until his death on Sunday, May 29. He was 88.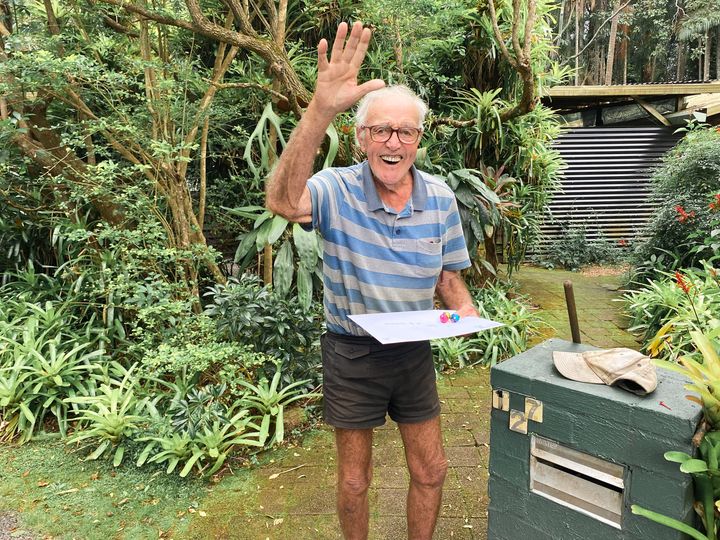 Eldest son Rene, of Landsborough, said the family was devastated but humbled by the community response over the past few weeks.
"We'd like to thank all the wonderful people who supported Dad or wished him well from the community," he said.
"We're not on social media a lot but we didn't want people to think we were rude."
Born on March 10, 1934, in The Hague in the Netherlands, Peter was a keen cyclist who loved watching the Tour de France each year.
He didn't know then that he would marry his sweetheart Margerethe, from Hilversum, northwest of Amsterdam. Or that they would later take their three sons Rene, then 12, Edward, 8, and Fred, 4, on an adventure of a lifetime to the other side of the globe in 1970 for a new life in Australia.
Like stories about Sunshine Coast people doing great things? Help us deliver more by registering for our free daily news feed. All it requires is your name and email. See SUBSCRIBE at the top of this article. 
Rene told Sunshine Coast News in April that the family had barely arrived in the immigrant hostel in Wacol near Brisbane before he and his dad set out for the then Near North Coast to find work.
Both parents then spent much of their working life at the Buderim Ginger Factory (where the Buderim Woolworths supermarket now stands).
"Dad worked in the dried ginger section and maintenance and mum worked in the cutting section and the jam section," Rene said.
"As soon as they had some money for a deposit, they bought the 5 acre (2ha) property about 1970-71."
The proud Dutch-born Aussie was like any hard-working family man back then but it wasn't until he suffered a heart attack in retirement that Peter secured newfound notoriety.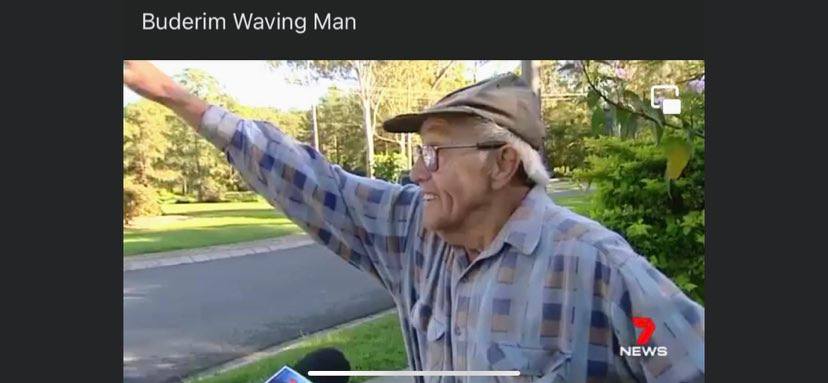 With time on his hands after surrendering his driver's licence for safety reasons, he started spending  four hours or more a day at the roundabout opposite his home, simply sharing a wave and a smile.
"He went 'Well, if I can't drive anywhere, I can spend more time waving'," Rene said of the simple act of kindness.
Help us deliver more stories that inform, connect and celebrate the Sunshine Coast by signing up for our free Daily News Feed: Please go to SUBSCRIBE at top of this article and add your name and email address.
"So he's been pretty permanent (on the roundabout) every day and night since he was 78 – 10 years."
The Coast community swamped Facebook when The Crystal Diva Sunshine Coast's Angela Britz told the Buderim Community Page, Qld that Peter's recent absence was due to his stroke.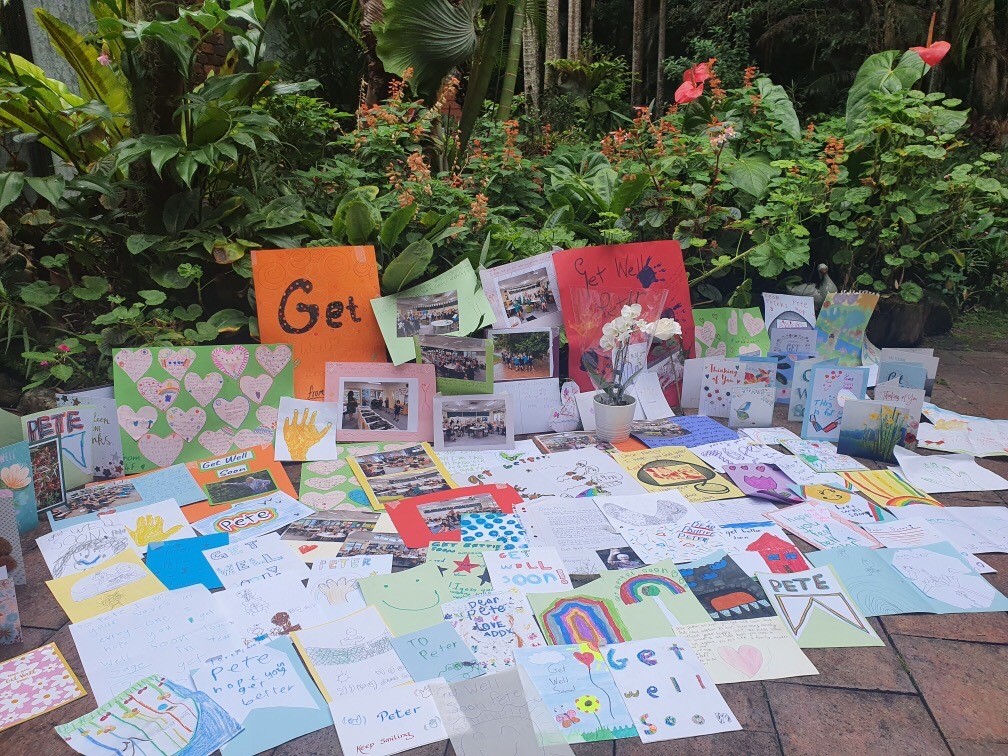 Yvette Elliot, in her comment on the post, thought the roundabout should be named after Peter, complete with sign, or perhaps even a statue of him waving "after all the happiness he has brought so many through the years".
Matthew Flinders Anglican College Head of Primary Trudi Edwards described Peter as "a special member of our school community" and said students greatly valued his kindness and had embraced him as part of their daily routine.
When word started to trickle out on social media about the proud Dutch-born Aussie's passing this week, sites such as the Sunshine Coast, Qld  Traffic info Facebook page showed their gratitude and paid tribute.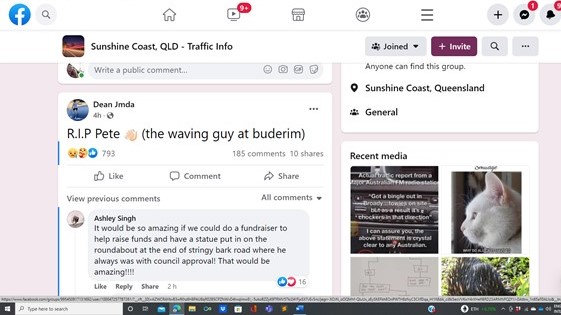 Kerry Winder commented: "RIP Pete. Will miss your friendly face and wave."
Karin Nielsen said: "Going through that roundabout will never be the same. Sad loss for a man who just wanted to brighten up everyone's day."
Michael Hurst added: "Such a small gesture but it put a smile on your face every day you saw him. I wave regardless now. RIP Pete."
Rene said his father had not wanted a funeral or public memorial service, but his life would be celebrated at a small family gathering.