A leading maritime archaeologist has revealed the unknown wreckage uncovered on Bribie Island might be twice as interesting.
As reported by Sunshine Coast News, Golden Beach couple Tracey Poole and Ken Baynton discovered the remnants of a vessel laid bare by relentless pounding seas in recent months.
The location was the ocean side of the island about 100m south of the Lions Park, which sits opposite Military Jetty at Diamond Head.
SCN reached out to top maritime archeologist Cosmos Coroneos, of Cosmos Archaeology,  who over three decades has lent his expertise to academic and government projects in Australia, New Guinea, Saipan, Italy and Greece.
On the Sunshine Coast, Mr Coroneos was engaged to help assess, plan and oversee the partial removal of the SS Dicky after concerns about swimmer safety.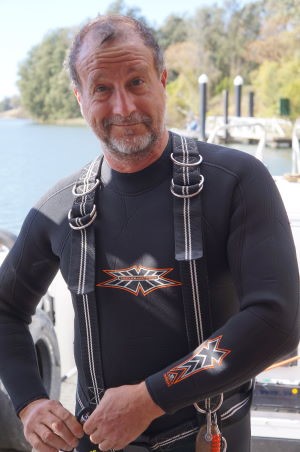 He examined the images taken by Ms Poole and he said three of the pictures pointed to a larger vessel and a fourth image looked like "stringers" from a much smaller one.
"Two different wrecks in one spot is not unheard of, but extremely unlikely unless this part of the island is a flotsam trap," Mr Coroneos said.
"The (main) vessel had a steel frame – therefore post 1870s. Looks very deep into the 20th century to me," he said.
"The frames in three of the pictures look like they belong to the larger of the two vessels. One looks like part of bulkhead. It could be bottom part of vessel where frames are thicker.
"The piece with the hole in it does look like anchor chain passed through because of the reinforcement around the hole. This piece is commonly referred to as a hawse pipe but the 'pipe' is just thickened steel which again points to a small craft."
Mr Coroneos said the cover of sand did not give any indication of age as these dunes could come and go overnight.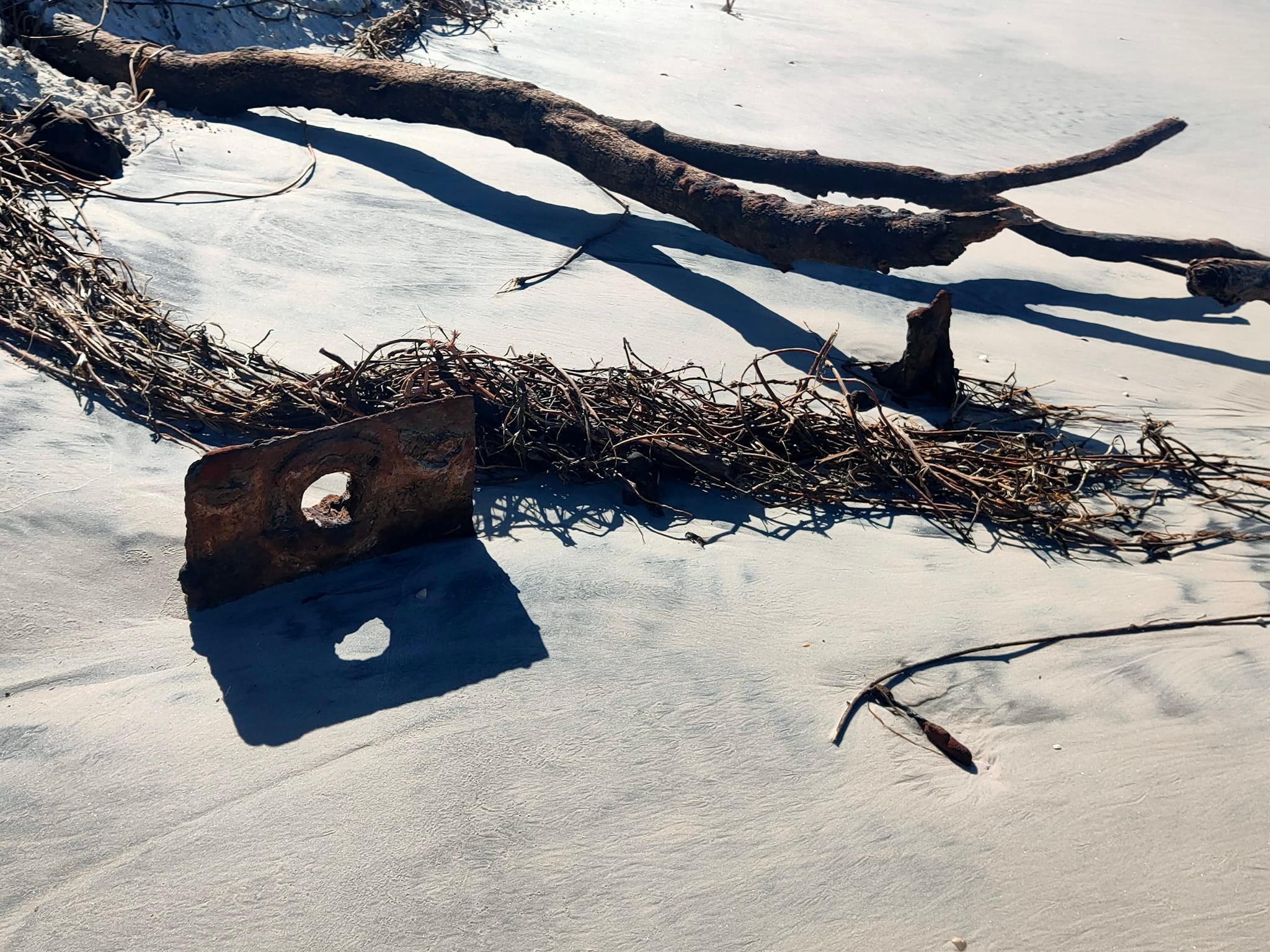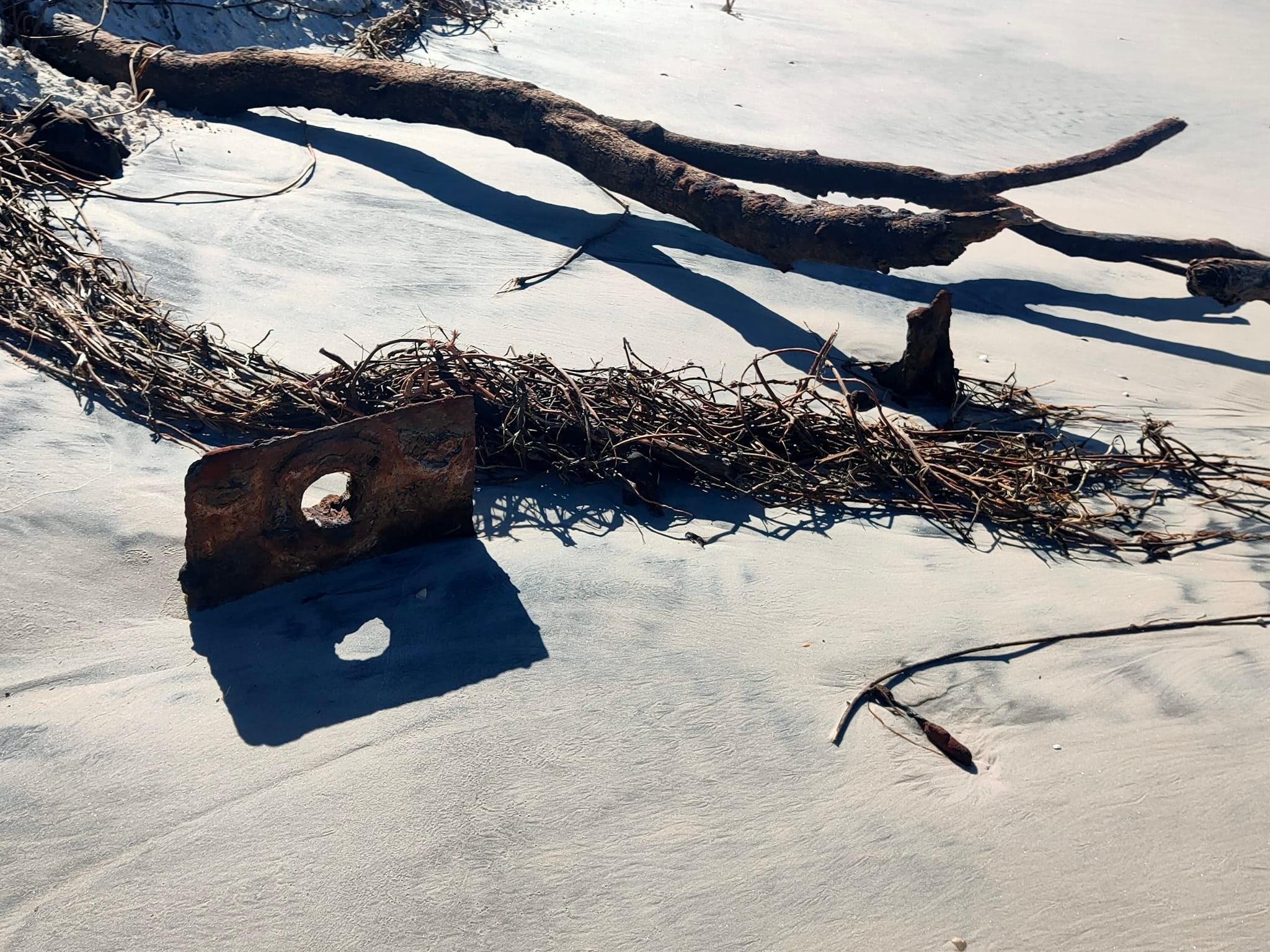 However, his initial thoughts were the remnants were from a commercial fishing boat or work boat of some sort.
"The thing about wrecks like these is that they may have been lost/founded/abandoned some distance from Bribie Island and the current brought them there.
"Any database searches would have to cast a wide net to make sure all documented contenders are covered."
Can you help solve the mystery of the Bribie wreck? Email news@sunshinecoastnews.com.au