Sunshine Coast women being treated for breast cancer are set to benefit from the help of new specialist nurses.
The McGrath Foundation has welcomed 10 McGrath Breast Care Nurses to communities throughout the state, including three on the Sunshine Coast.
Breast cancer is the most commonly diagnosed cancer in Queensland women.
With one in seven women in Australia diagnosed in their lifetime, there is an increasing need for specialist McGrath Breast Care Nurses to support people impacted by the disease.
The McGrath Foundation is committed to funding 250 McGrath Breast Care Nurses by 2025, which will be the Foundation's 20th anniversary.
The foundation now funds 185 McGrath Breast Care Nurses in communities across Australia, 36 of whom are in Queensland.
Tracy Bevan, McGrath Foundation Ambassador and Director, was thrilled to welcome the new nurses.
"We are incredibly proud to facilitate this important increase in support for people with breast cancer across Queensland," she said.
"Our mission is to ensure that no one goes through breast cancer without the care of a breast care nurse and these 10 new nurses will brings us closer to achieving that goal."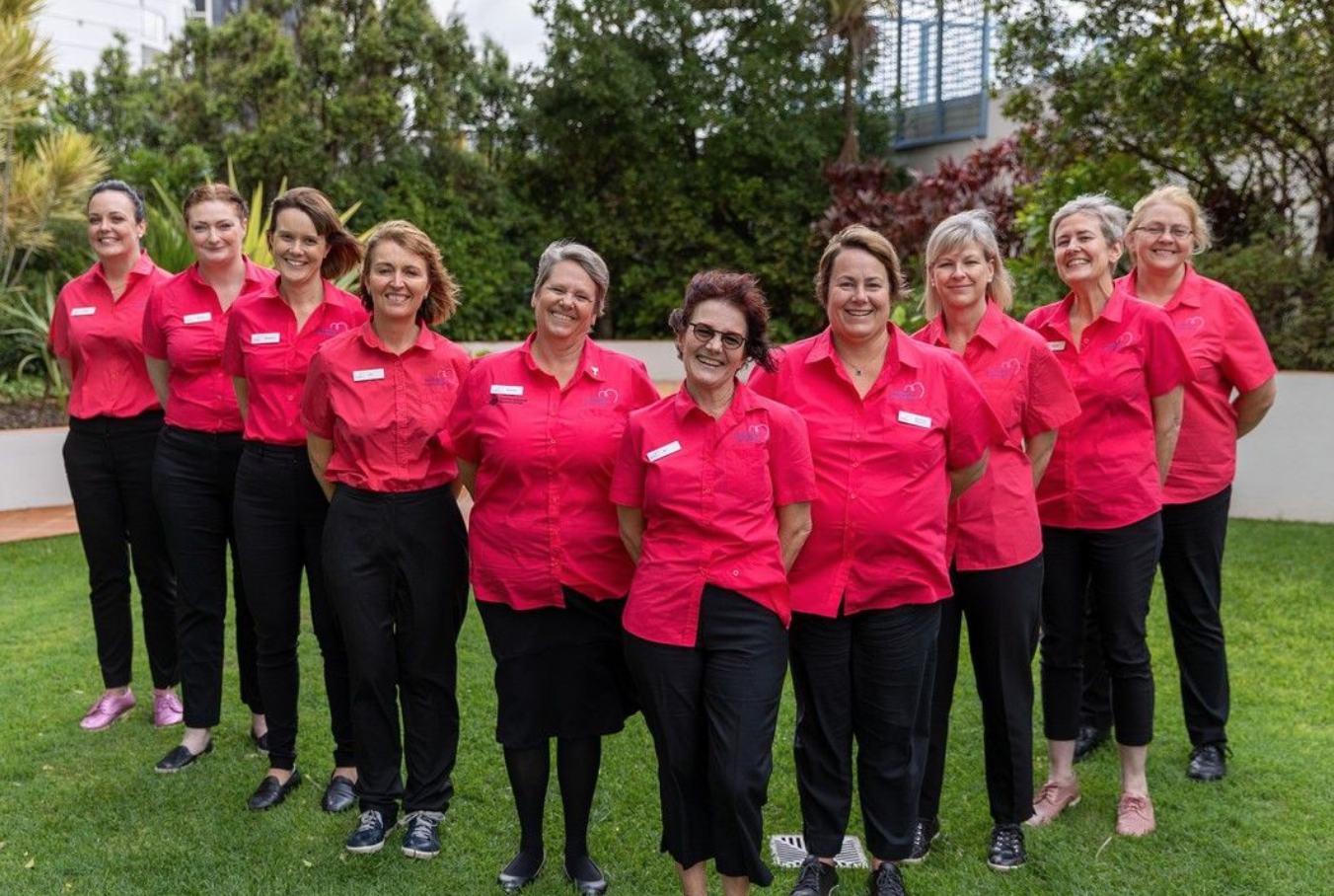 The nurses will provide free physical, psychological and emotional support to people with breast cancer, becoming a trusted, consistent and knowledgeable point of contact.
They are based at locations across the state, including West Moreton Hospital and Health Service, Sunshine Coast Hospital and Health Service, Sunshine Coast University Hospital and Nambour General Hospital, North Lakes Health Precinct and The Prince Charles Hospital, Caboolture Hospital, Redcliffe Hospital, Cairns and Hinterland Hospital and Health Service and Redland Hospital.
Of the 10 new positions, three are dedicated to supporting people with metastatic breast cancer – in Ipswich, the Sunshine Coast and North Brisbane.
Help keep independent and fair Sunshine Coast news coming by subscribing to our free daily news feed. All it requires is your name and email. See SUBSCRIBE at the top of this article.
Metastatic breast cancer refers to when breast cancer has spread beyond the primary tumour site of the breast to other parts of the body.
The needs of those diagnosed with metastatic breast cancer differ to those with early stage breast cancer, with the focus of treatment on prolonging life and ensuring the quality of life is maximised.
The support of a McGrath Breast Care Nurse is a free service, no matter where you live and doesn't require a doctor's referral.
Nurses Tammy Lehn-Van Diem, Jo Ricardi and Rachael Stevens will be on the Sunshine Coast.
Tammy supports metastatic breast cancer patients in the Sunshine Coast Hospital and Health Service, including Nambour and Gympie. She has been a registered nurse since 1997.
The Metastatic McGrath Breast Care Nurse position appealed to Tammy because it combines her two passions of cancer and palliative care, making sure patients have the best quality of life.
Jo is supporting patients and their families at Sunshine Coast University Hospital.
She is passionate about ensuring her patients feel supported in knowing that there is a breast care nurse that they can reach out to, to assist in steering them through their treatment into thriving post treatment.
Rachael works out of Nambour General Hospital.
She previously worked as McGrath Breast Care Nurse in Armidale and is a constant source of support for her patients, providing practical and emotional support to help navigate the healthcare system.
To find your nearest McGrath Breast Care Nurse, visit McGrath Foundation – Find A Nurse. To find out more and ensure that no one misses out on care go to McGrath Foundation.