Here's how you and three mates can secure your seats on a thrill-of-a-lifetime flight out of Sunshine Coast Airport in September at a cost of only a little time.
Australia's newest and only independent low-cost carrier, Bonza Airlines, is searching for a Local Legend with personality and passion to help promote the region as a holiday destination and even provide opinions on the all-important customer experience.
Bonza, which announced in February that it would base its headquarters at Sunshine Coast Airport, wants residents to show fellow Aussies why they should holiday here for a chance to win Local Legend status.
That will mean free VIP seats on Bonza's historic first flight, with three friends or family members on board with them.
The key for prospective passengers to download the FlyBonza app via the AppStore or Google Play – the only place to book directly.
There will be no bookings on the website.
Bonza chief commercial officer Carly Povey told Sunshine Coast News that the airline was expecting "wheels up" in September at an as-yet unnamed date.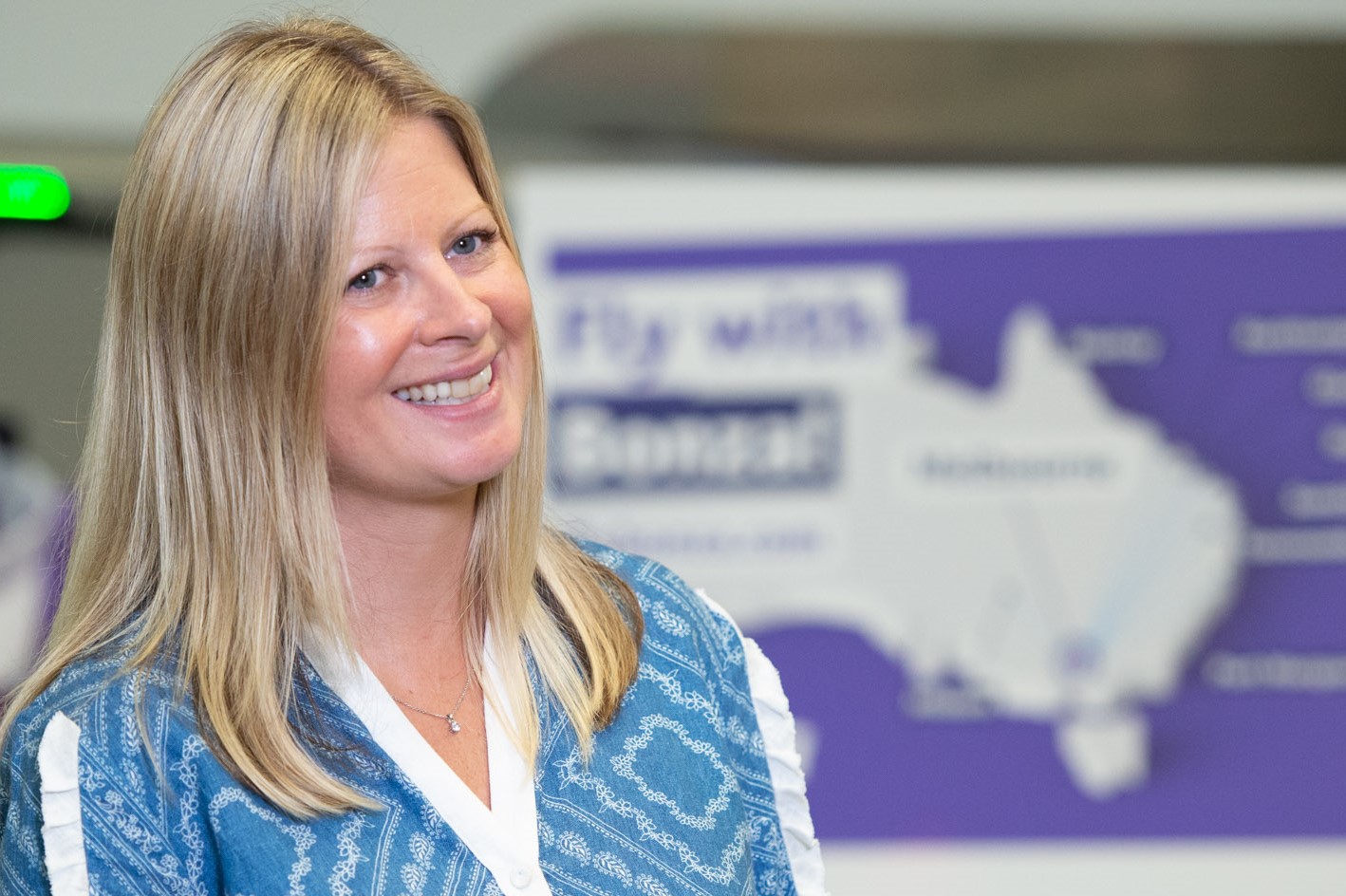 "They will be Local Legend No.1. They'll be on  the first flight and that will be flight No.1," she said.
Bonza will work with the appointed legend to help identify deserving members of the community to join the lucky winner on the inaugural flight, taste test the all-Aussie menu and road test the airline's first uniform.
Our Local legend also will feature in upcoming videos promoting destinations that Sunny Coasters can visit with a direct low-cost Bonza flight – including the Whitsunday Coast, Mildura, Cairns, Townsville and Melbourne.
Help us deliver more stories that inform, connect and celebrate the Sunshine Coast by signing up for our free Daily News Feed: Please go to SUBSCRIBE at top of this article and add your name and email address.
To be in the running, share a video up to 30 seconds in length to Facebook or Instagram, tagging @FlyBonza with #BonzaLocalLegends and outlining why fellow Aussies should visit the region for a holiday.
"Where better to launch Local Legends than Bonza's home?" Ms Povey said.
"Since we announced that  the Sunny Coast would be where our first base was in February, to say that we've had a great response has  been an understatement.
"There's just so much excitement.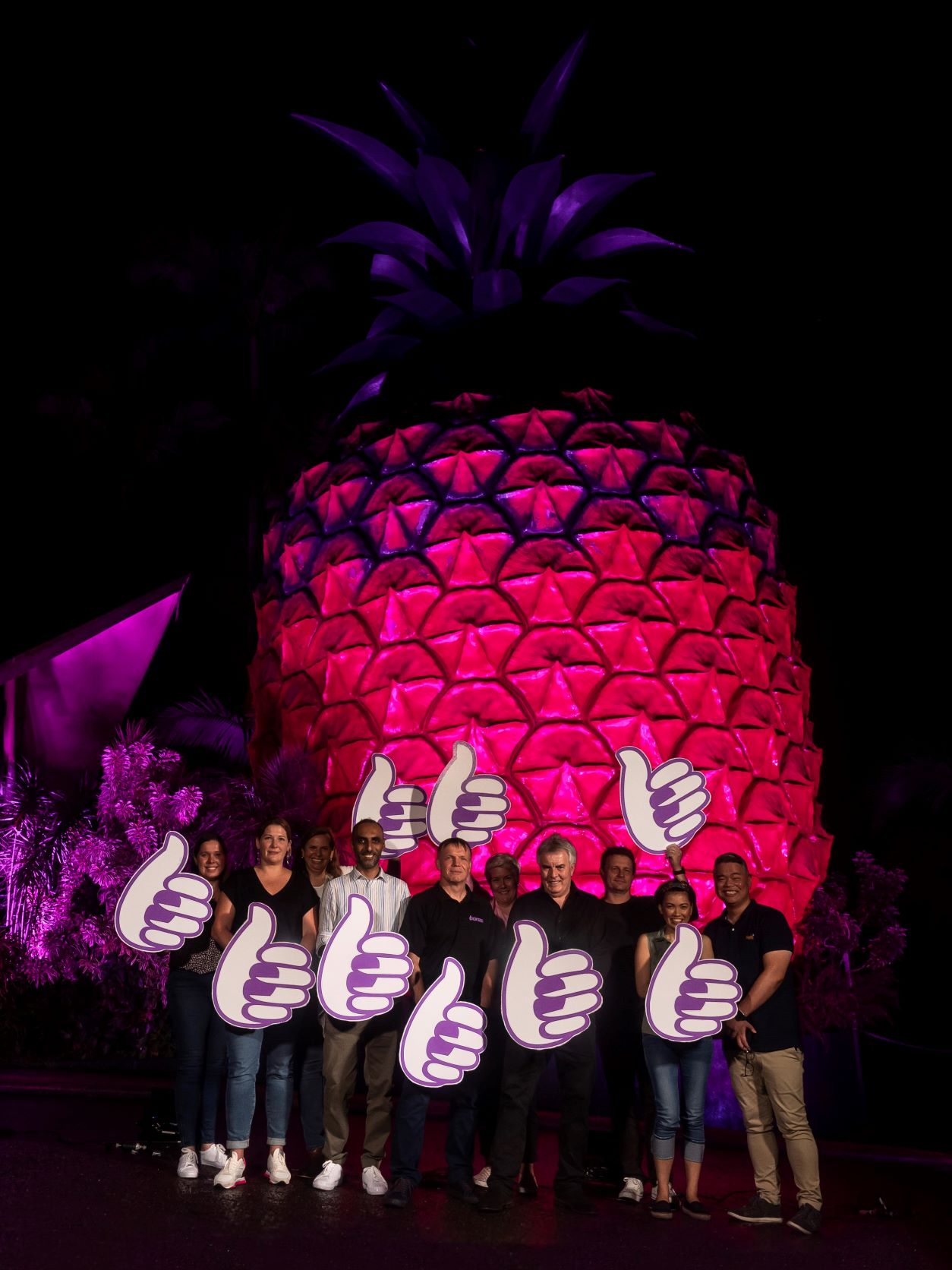 "But what started to become pretty clear is, there's so many awesome people in the community that really, really love and are proud of  living on the Sunny Coast. So, who better to help us promote the Sunny Coast than a Local Legend?"
Ms Povey revealed that the overwhelmingly positive response to Bonza had led to the Local Legends idea that would see one person selected for the role in each of the first 17 destinations that also include popular beachside spots such as Coffs Harbour, Mackay and Port Macquarie.
"It really means we have this group of people across Bonza's network that between them can really shout out about their local hometown and why people should be visiting," she said.
"It's a pretty fun idea but we actually think it's a nod to just how important supporting the local community is."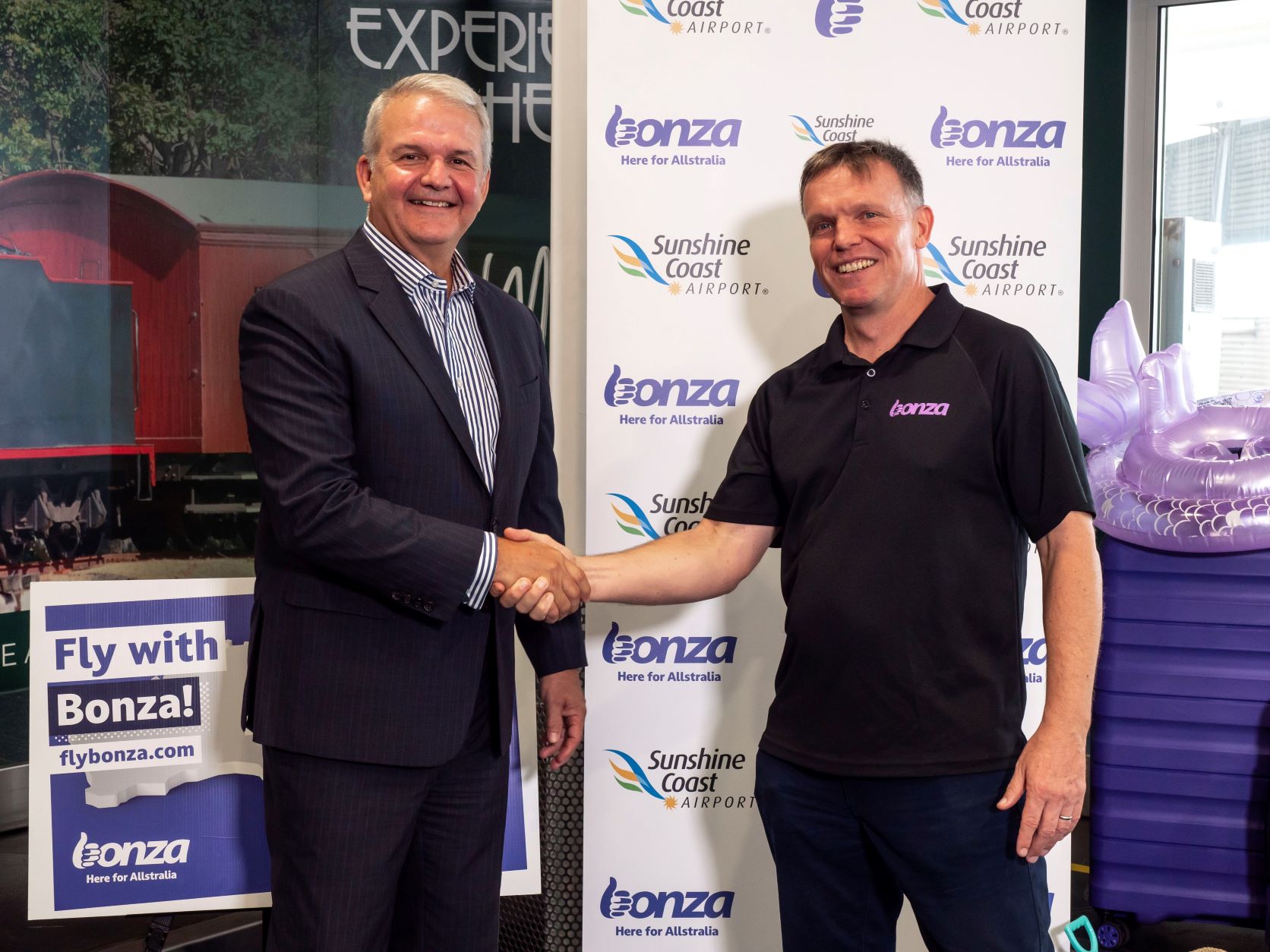 And age is no barrier to entry.
"It might be a local larrikin, it might be a local personality, it could be somebody  who works in the region right now that really can see the benefit for them in terms of Bonza arriving.
"We're  totally open and all we're asking them to do is, have a go at a 30-sec video, tag us in it and I can't wait to see the many, many types of Local Legend entries we'll get."
Bonza is revving up the engines on its fleet of 186-seater Boeing 737 MAX aircraft and cross-checking final details for boarding on a suite of exciting new routes.
Like stories about Sunshine Coast people doing great things? Help us deliver more by registering for our free daily news feed. All it requires is your name and email. See SUBSCRIBE at the top of this article 
The Sunshine Coast will soon enjoy 13 Bonza routes to provincial towns in Queensland, NSW and Victoria – most not previously serviced, as well as its second base of Melbourne.
Ms Povey said flights to intrastate destinations would start first in September, followed by interstate towns such as Albury and Mildura in September/early October, and Melbourne from October/November.
The key for prospective passengers to download the FlyBonza app via the AppStore or Google Play – the only place to book directly.
There will be no bookings on the website.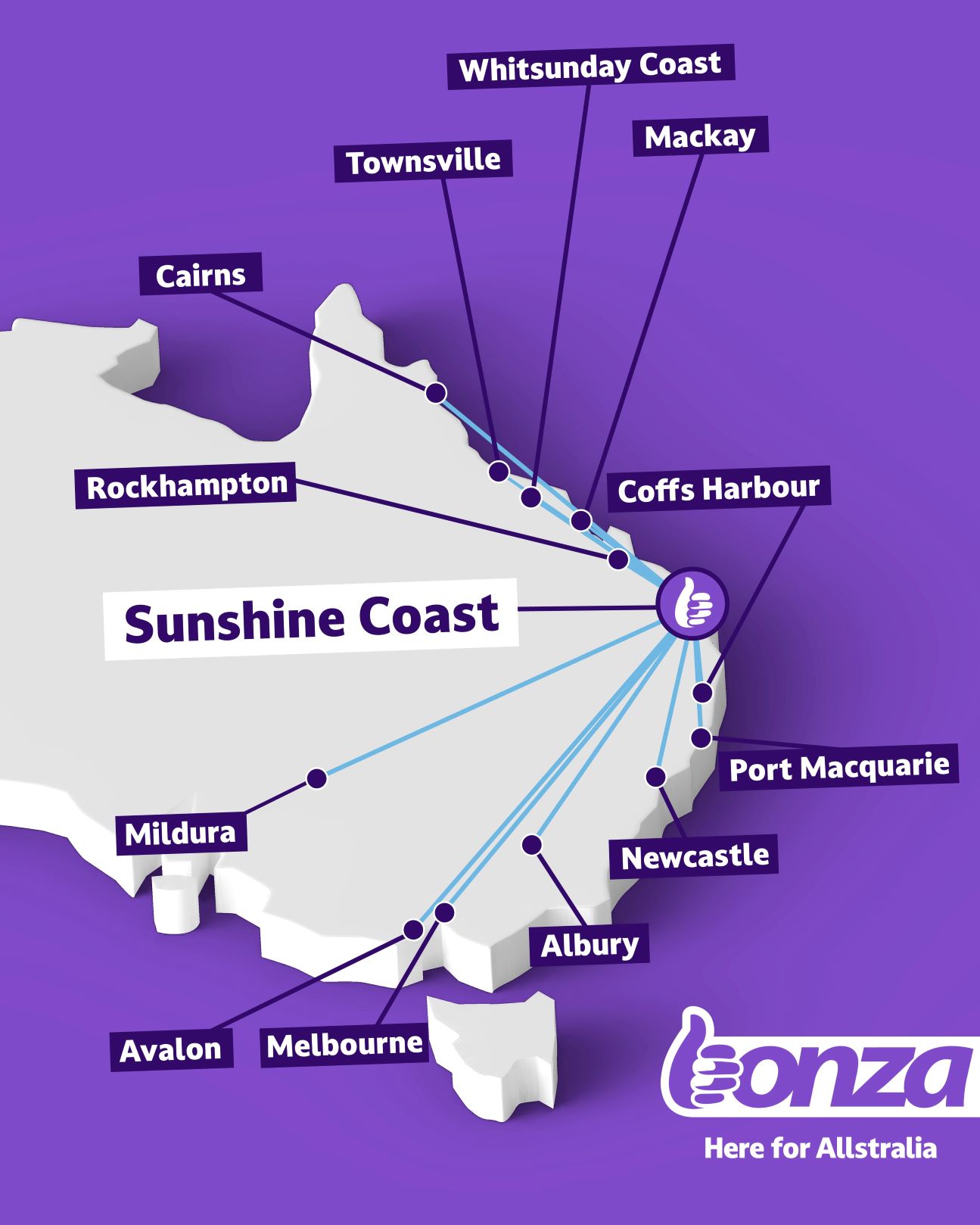 Ms Povey described Bonza as the "Uber of airlines", with all communication via the app for everything from payments, booking management, and destination information to ordering from the in-flight menu.
She said the app would go a long way towards paperless communication and help to keep fares and carbon emissions low, enabling Bonza to pass on the savings to customers who can expect to pay around $50 for every hour they're in the skies.
She said Bonza was recruiting 200 cabin crew and, within the next week, more jobs would be on offer in her commercial team and operations.
The majority of those, particularly in operations, would be based on the Sunshine Coast – what is affectionately known as "Bonza's backyard".
"For every aircraft, we say there's 45 team members," she said.
The next milestone in the Bonza story will be the launch of the airline uniforms covering pilots and cabin crew, as well as ground staff.
A special "sneak-preview" fashion runway of uniforms will be held for invited guests at the Life Flight Hangar at Sunshine Coast Airport  on Thursday, June 9, at 4.30pm.
While the signature Bonza purple will feature throughout the stylish wardrobe "with a twist", Ms Povey said the outfits had been designed to a large extent by the people wearing them to ensure comfort on the job was paramount.