A pensioner couple is furious for being treated "like criminals" in Noosa Council's crackdown on illegal camping that has seen hundreds of fines issued.
Eddie Argall and wife Gail were hit with a $275 fine by council officers "banging on our door" at 4am when their motorhome was parked on a residential street in Tewantin.
Mr Argall said the "aggressive" officers refused to hear their excuse and his attempts to have the fine waived — even providing a medical letter — were rejected.
Noosa Shire Council has handed out 352 fines this financial year as the region's housing crisis escalates.
The maximum penalty for staying overnight in a vehicle, tent or caravan in an unauthorised area can be up to $2,660.
Council said it "regulates illegal camping to manage the environmental, residential and health issues that it causes".
The Argalls are among a chorus of people who have shared their stories and views on "illegal camping" with Sunshine Coast News as residents with nowhere to stay have been forced onto the streets.
Mr Argall said it appeared as though council officers were "on the warpath" and "tarring everyone with the same brush" when it came to so-called illegal camping.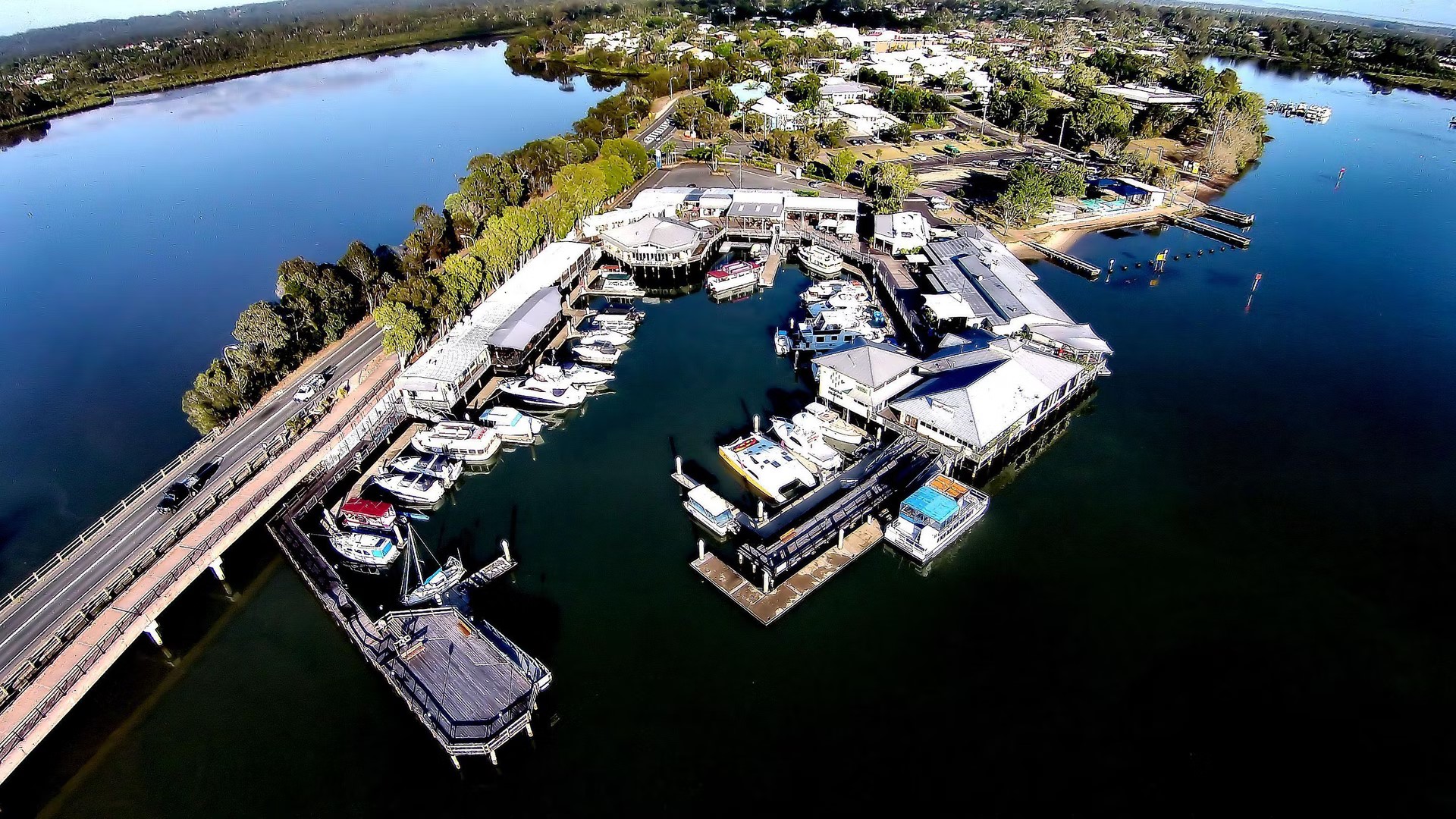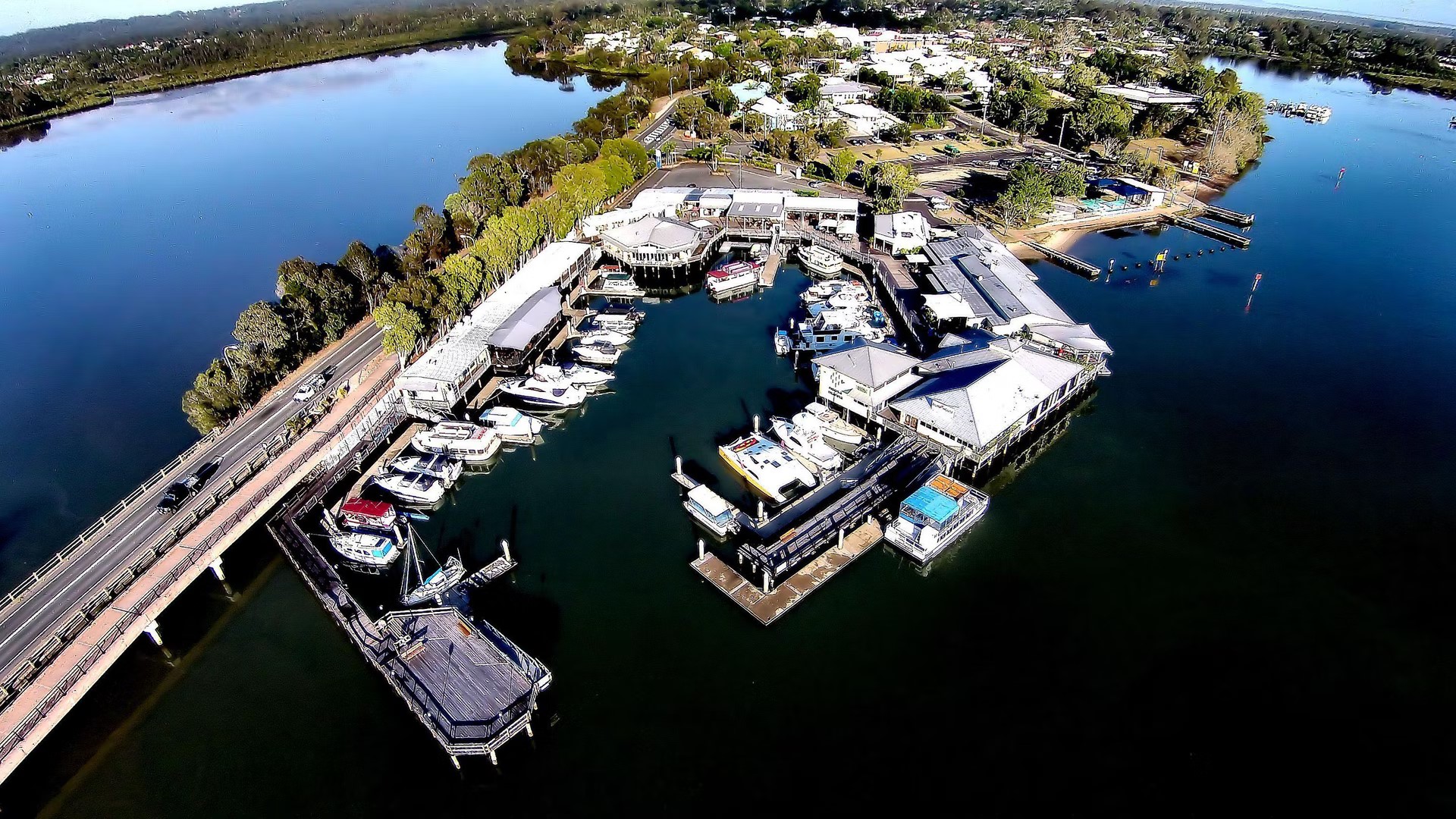 Mr Argall explained that his sick wife suffers from an extremely rare heart condition that requires the couple to travel from north Queensland for medical appointments on the Coast.
But during a busy holiday period when Mrs Argall was due to see the specialist, they could not find accommodation at caravan parks or showgrounds which were booked out.
"We always book into van parks when we can," explained Mr Argall.
"Last February during the school holidays we had one night we were unable to book.
"We decided to have a drive up to Noosa, could not believe how busy it was; impossible to park or stop anywhere.
"We had tried to book into a few parks, we even went out to the Eumundi Showgrounds — also full.
"By this time evening was approaching, we found the Noosa Marina, Tewantin, and parked down the road by the river as the carpark was full."
Help keep fair, fast and FREE Sunshine Coast News coming by signing up for our free Daily News Feed: Please go to SUBSCRIBE at top of this article to register.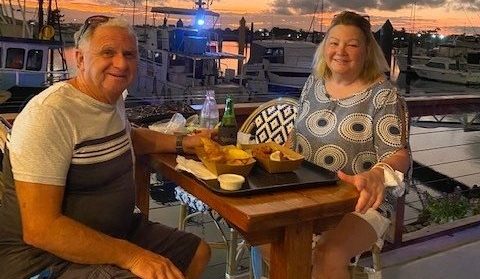 The couple paid for dinner at the local restaurant, bought something from a shop and returned to their fully self-contained motorhome.
"My wife was not well after the long walk and had to rest and fell asleep, this happens regularly," he said, explaining she has pace maker and defibrillator implants and takes 24 pills a day.
"I was unable to drive while she was sleeping and I too fell asleep.
"At 4am we were woken by heavy banging on our door. We thought we were being broken into to be faced by two very aggressive council officials who were not prepared to listen or understand our situation.
"We were issued with an on-the-spot fine of $275."
Tell us what you think? Submit a Letter to the Editor with your name and suburb at Sunshine Coast News via: news@sunshinecoastnews.com.au
Mr Argall submitted an appeal on medical grounds, and backed it up with a letter from the cardiac specialist, Dr Kin Wah Chee.
"We are deeply shocked that the request was refused. The only option was to take the council to court."
Mr Argall said he had phoned the council numerous times requesting a waiver but had not come across a sympathetic ear.
Noosa Shire Council's community services director Kerri Contini said council was always sympathetic in cases such as Mr Argall's.
"After a full review of all of the information provided, including medical documents, this case did not meet the criteria for exemption on medical emergency grounds," she said in a statement.
"Mr Argall also confirmed he did not have a booking for the motorhome for two nights while visiting the area, including the night the illegal camping infringement relates to."
Ms Contini said Mr Argall was advised that he could opt to have the matter heard by a Magistrates Court, which was the standard process.
"Mr Argall instead asked to pay the infringement on a voluntary instalment plan, which council agreed to."
Ms Contini said a review of body camera footage of the interaction showed council officers had been "courteous and professional at all times".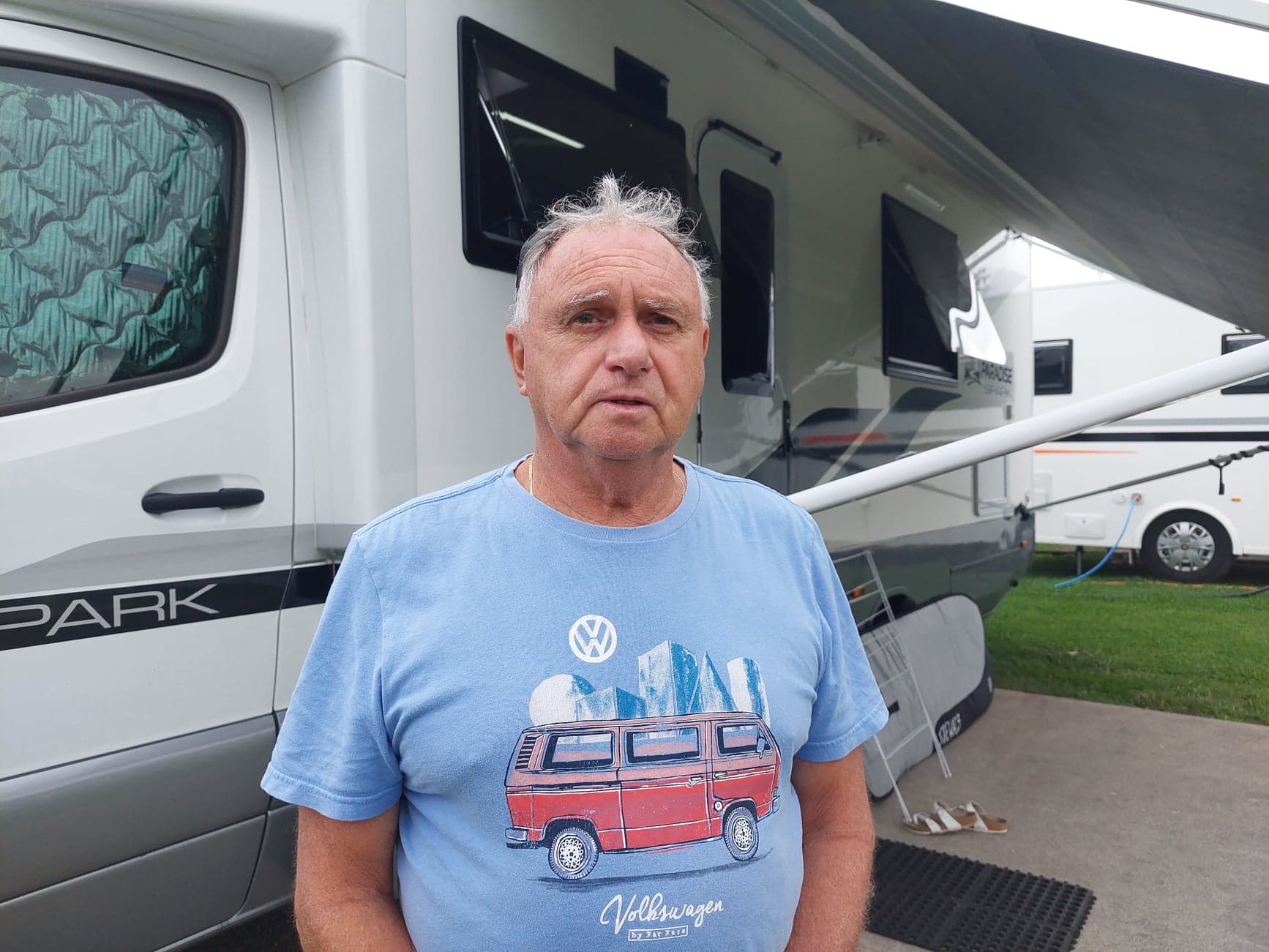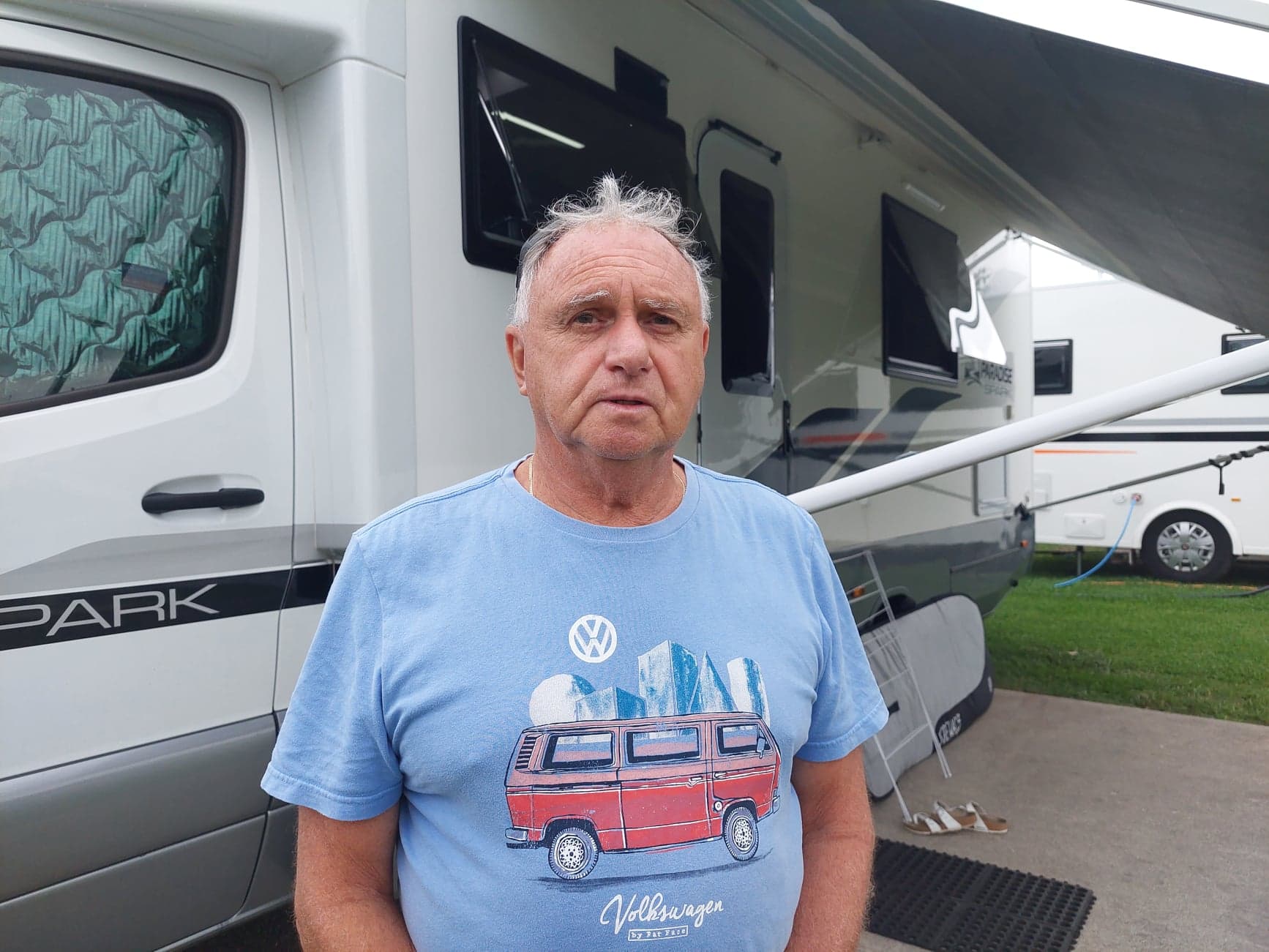 However, Mr Argall said he and his wife felt aggrieved and vowed they would never return to Noosa.
"We're pensioners and we're just really gutted with the attitude of Noosa Council. I just feel that something needs to be said because they just don't seem to care," he said.
"We have had to travel for my wife's treatment for over two years now and have always been able to stay at Cotton Tree, Maroochydore, Mooloolaba, Dicky Beach and Caloundra.
"Never again shall we go to Noosa and be treated like criminals."