To bare or not to bare was the big question on the Sunshine Coast during the early summer of 1987.
Nude and topless bathers raised temperatures from Caloundra to Noosa, and the Christian Outreach Centre, which had one of the Coast's largest congregations, was lobbying for action.
While the chairmen of the three shire councils had their own views on the morality of nude bathing, they did agree it was unhealthy because it increased the risk of skin cancer.
The debate began in August when the honorary ranger at Marcoola, who patrolled beaches from Yaroomba to Mudjimba, presented the bare facts to Maroochy Shire Council – there had been 27 known incidents of nudism involving 14 men and 13 women during the previous 15 months.
There had been three potentially dangerous situations of women being confronted by male nudists and in one case, police were called to an attempted rape of a woman who had just arrived on holidays. Her family cut their stay short and went home the next day.
It was a bad look for tourism and threatened the Coast's "family" image.
In December, Maroochy Shire clamped down after numerous complaints of flashers and harassment, particularly in the comparatively isolated Mudjimba and North Shore areas.
Topless bathing, a popular practice at the busy Mooloolaba Spit, would continue to be tolerated provided it was not done in a provocative way and there were no complaints.
Love nostalgia? So do we. Help keep more great Coast memories alive by subscribing to our free daily news feed. Go to Subscribe at the top of this story and add your name and email. It's that simple.
The council had no legal stand against nudists but urged police to undertake special patrols on all beaches.
Police were short-staffed and were more concerned with curbing theft from beaches and parked cars. The Fitzgerald Inquiry had just begun, and they had more pressing things to do than check up on topless women unless they were being harassed by flashers or unsolicited approaches.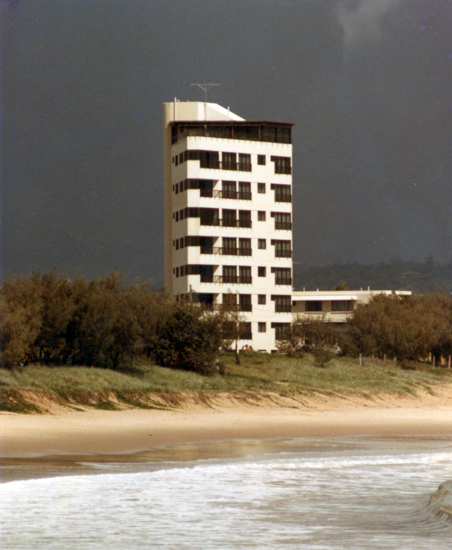 Realising police acted mainly on complaints, the Christian Outreach Centre began its own push to clean up the beaches, and the congregation was urged to write to the three councils stating their opposition to nude bathers.
At Yaroomba, residents banded together to form a safety house system similar to the program for school children.
Shire chairman Fred Murray said there was a time and a place for nude bathing and it was never on public beaches.
"While not wanting to appear a prude there's a limit to just how much undressing can take place on beaches," he said. "Anyone who wants to get sunburnt in certain places can do it in the privacy of their own backyard or at least in less frequented areas."
At Noosa, Granite and Alexandria Bays were known nude beaches, and topless bathing was largely accepted on Main Beach. Surf and beach patrol officers were on alert for nudity in areas frequented by families.
Its council had had few complaints since 1980, when it cracked down on nude bathers causing offence at Sunshine Beach.
"We brought in the police and would do it again if necessary," chairman Bert Wansley said.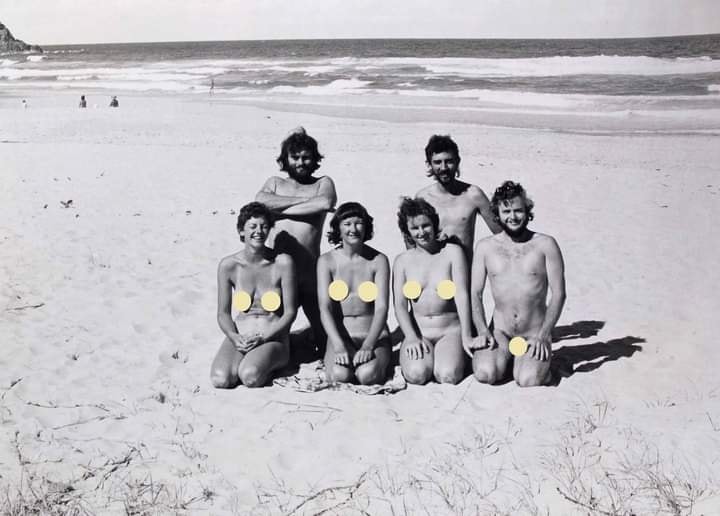 Besides, the council was off the hook as the infamous nude bathing bays were within the Noosa National Park and therefore not its problem.
In the new city of Caloundra, mayor Jack Beausang was unequivocally opposed to nude bathing but the problem had largely resolved itself.
A decade earlier up to 1000 nude bathers would flock to the popular Shangri-La beach near Kawana every weekend but as the Kawana development expanded, the secluded nudist beach gradually became part of the Bokarina residential estates and wore itself out.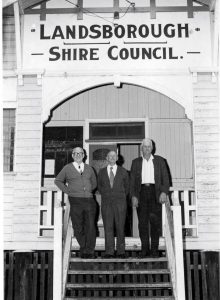 Mayor Beausang suspected it was still going on in isolated patches but declared there was no need for it.
"People can't wear much less as there's almost nothing there now," he said.
And with Expo 88 only four months away, the fuss was soon forgotten.
This flashback is brought to you by Sunshine Coast journalist and history writer Dot Whittington, also the editor of Your Time Magazine.