I was just reading the Sunshine Coast News article on illegal campers on the Sunshine Coast.
I feel a lot of these people are homeless and have no other choice. The caravan parks are full and it is difficult to find somewhere where you can put a roof over your head.
I looked into renting a caravan for my daughter and with the van fees and the caravan site fees it came to around $600 a week. The average family cannot afford that.
My daughter and grandbabies have moved eight times since the 24th of February, all to keep a roof over their heads and paying astronomical amounts of money in the process.
They applied for around 30 rentals with no luck, like so many others. The children no longer attend kindy, because they are moving from one end of the Coast to the other to try and find accommodation.
It's heartbreaking and is affecting the children who are constantly asking "When are we going home?"
More families need to share their stories in the hope that something can be done because while everyone sits back and does nothing, the situation is going to remain the same.
Thank you for the opportunity to vent about this situation.
JULIE (SURNAME SUPPLIED)
Let's help find people somewhere to live
Regarding the campers, motorhomes on our foreshores and in parks etc:
Firstly, some live in these things as rent is near impossible and averages more than $500 a week.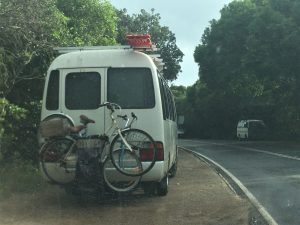 People whinge because they don't like someone near them, upsetting "their" area.
For goodness' sake, stop harassing those less fortunate, who are struggling. Until you have walked in someone's shoes you never get it.
It's time to help those who really need our support!
WARREN MARTIN 
Cater for those who can't afford expensive parks
Re the illegal campers:
We have a fully-contained RV. We have travelled in Tasmania and SA this year. Many councils in both states offer low-cost camping to self-contained RVs. You book in through a permit system.
As seniors our budgets are not unlimited, we have made an investment to enable us to enjoy our retirement in our beautiful country, and we like to and do support local businesses.
Some areas have boxes where you leave your 'purchase dockets' to show how much you have spent in each town.
We are not 'free loaders', we still need fuel, food, other items, have a pub meal or coffee.
We do acknowledge there are people who do the wrong thing, and have witnessed rubbish being left behind, porta potties emptied into public toilets and trees damaged.
We do not condone grubs, bad manners or abuse of facilities, but there can be a happy medium.
Cater for those who can't afford expensive parks, or who choose to contribute to small business rather than pay for a lot of facilities they never use, like jumping castles and swimming pools in winter.
Dump points are often provided at local showgrounds where low-cost camping is provided.
ROBYN THORLEY
Look inland for cheaper living
I am from country NSW. It's interesting that people complain about the free campers on the Coast and they may be better off looking inland, where it's cheaper and they will be more welcome.
Country caravan parks often only charge $20 a night. This is not as much as a few hours in a carpark on the Coast.
Small country towns everywhere are supplying free camping for city people.
PETER SMITH
Victoria does it better
As a Sunshine Coast resident and camper and caravan owner, we are currently touring Vic (four months so far).
I see a huge difference in camping locations between the two states.
Recreation reserves, showgrounds and river and creek side areas are plentiful for low-cost camping in Victoria.
Their state forest facilities are amazing, with many level sites, long drop toilets regularly cleaned with toilet paper supplied, hand sanitiser, fire pits with iron swing bars to cater for kettles, BBQ cooking and camp ovens and the grounds are regularly mown.
We would never clear vegetation to enable us to camp somewhere.
But if there is no provision for campers, (and the Sunshine Coast has very limited access) then this is what happens.
We welcome visitors to our state, love the income they bring, so let's try to better cater to that end of the market.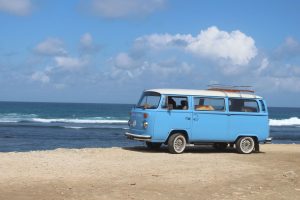 Yes, it will need staff to move them on, toilets cleaned and maintained, (why are they locked?)
We love our beautiful country, every turn of the head is another wow factor. Be it out west, down south, up north or our own special Sunshine Coast. Let's try to minimise the "loved to death " impact.
NAME SUPPLIED
Time to love our neighbours
I see nothing wrong with letting people camp overnight so long as they behave and keep the public space clean and tidy.
They should refrain from making noise or unruly disturbances to others.
If they are homeless, neighbours could be generous and provide a loaf of fresh bread.
Loving our neighbours will make us feel better.
JAMES McGEOUGH
Camp site costs 'excessive'
The cost of camp sites on the Coast is extremely high. At $350 a week for an unpowered site, it's no wonder people are looking for a cheaper way out.
DARREN SHERLOCK
La Balsa a hotspot
Hello Sunshine Coast News, you left out La Balsa Park as one of the locations.
There have been free campers staying there for extended periods with one staying for over two years in a motor home with Western Australian number plates.
MARK GILBERT
Living at a boat ramp
I have been homeless on the Sunshine Coast.
I lived in my car, moving from place to place and at one stage set up a camp at a boat ramp at Twin Waters, on the north side of the Maroochy river.
I spent two days cleaning up the rubbish left behind by boaties and fishermen.
My partner and I were moved on by a council officer, who told us about the 48-hour camp sites that are scattered throughout the region.
Want to stay on top of local happenings? Get stories direct to your inbox by subscribing to our free daily news feed. All it requires is your name and email. See SUBSCRIBE at the top of this article 
We moved to one until we could find somewhere to live.
I think our coastal areas belong to all of us and every Australian should have the right to pull up at any beach and stay for a week, as long as they leave no sign that they have been there.
Heavy fines and cameras could play a major role in the policing of any pollution.
NAME SUPPLIED
Fine cheaper than rent
I'd rather have the $275.00 fine because it's a lot cheaper than a site at any caravan park or camping ground, especially up the Sunshine Coast.
These people probably don't have anywhere to live. It's not cheap to keep a van/car/pop-top, in good order to be on the road, with maintenance and registration and insurance etc.
As long as they don't stay in one spot for more than say two days, I don't see it as a problem.
DEBORAH GREEN
Concern over seawall extension plan
I respond to your article about the proposed solution to the issues at the entrance to Mooloolaba Harbour.
Interfering with the natural north flow of sand will result in catastrophic loss of sand on Mooloolaba Beach and points north particularly the eastern end.
Experts only need to look at Kirra Beach, Coolangatta and Tweed River entrance to confirm what happens when you when you build sea walls.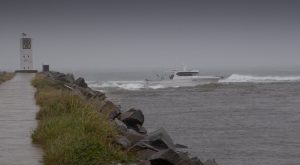 You challenge nature at your peril.
Another good example is the Southport Seaway and the damage this caused to the Broadwater.
Use of a larger dredge on a regular basis at Mooloolaba equals no permanent environmental damage.
COLIN BOYLE
Let's not create a bigger problem
I have lived on the Sunshine Coast since 1988 and still consistently surf at Point Cartwright.
I use this river mouth on a very regular basis as I'm an avid game fisherman and member of the Sunshine Coast Game Fishing Club for well over 20 years.
I've seen the sand events come and go over the years. Some years can go for ages without any dredging needed and then you go through what we are experiencing at the moment where there is a lot of sand build-up.
Any consideration of extending existing rock walls is an absolutely ridiculous notion and not to be considered as it will simply exaggerate the problem and create other unknown problems.
Surely there can be a permanent sand drainage system put in place around the entrance, a sand waste management system placed on the seafloor.
In this day and age, considering the amount of technical and engineering experience, surely this can't be such a difficult thing to engineer and obviously the only thing stopping it is the cost.
Considering the value of this safe harbour, be it commercial or recreational, the gains I think would outweigh the cost.
So please let's see this attended to in a proper manner that will see Mooloolaba Harbour  again become the safest port entry between here and Sydney.
JOHN LONGWORTH
I live close by and see all boats, including sailing boats and trawlers, trying to negotiate this waterway.
The river entrance is becoming very dangerous and I've seen boats come so close to the rock wall.
We need to do something about this before lives are lost!
ANNETTE DADDOW
Tiny homes and granny flats
With regard to the SCN article headlined Action plan: Coast homeless agencies push for tiny solution to big housing problem.
Thank you for sharing this news item. All the recommendations are excellent and overdue.
What we need is a campaign to collect names and addresses of supporters and put more pressure on the governments to act.
This is the perfect time to create a noise that politicians need to hear.
BOB BURROWS
Do you have an opinion to share? Submit a Letter to the Editor with your name and suburb at Sunshine Coast News via: news@sunshinecoastnews.com.au