Revered Sunshine Coast artist Olga Garner-Morris still vividly recalls the thrill of her first visit to the NSW Art Gallery as a child like it was yesterday.
It was to be the beginning of a lifelong love affair with the world of art and sparked what would become a successful career that has taken her as far as Buckingham Palace, where her work forms part of several collections.
"I grew up in Wollongong in the 1950s and was taken on my first train ride to the gallery when I was just seven years old," Olga says.
"I was absolutely enamoured at everything I saw.
"I remember asking the security guard at the gallery if I could please touch a painting. I wanted to touch a real painting.
"He very kindly lifted me up to touch it and that thrill never stopped."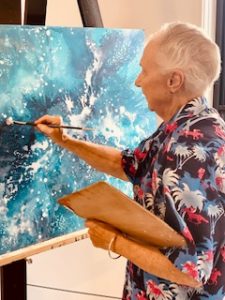 Passionate about the arts and nurturing those who are interested in forging a career in visual arts, Olga is the Artist in Residence at this year's much-anticipated Immanuel Arts Festival, which runs from May 19-22.
Now in its 41st year, the festival is one of the Sunshine Coast's most-established arts events and offers an opportunity for artists of all ages, including students from any school across South-East Queensland, to showcase their talent and increase their profile.
The event has grown from a small gathering to today's thriving festival, which attracts nearly 300 emerging and established artists and over 800 artworks across a number of genres – including painting, photography, sculpture, mixed media, wearable art, film and creative.
It also allows visitors and art lovers an opportunity to mingle with some of the artists and learn about the creative process behind each piece.
Help us deliver more stories that inform, connect and celebrate the Sunshine Coast by signing up for our free Daily News Feed: Please go to SUBSCRIBE at top of this article and add your name and email address.
Olga is a long-term avid supporter and promoter of the festival and says that at a time when younger generations seem to be permanently tied to their phones and computer screens, the encouragement of expression through art has never been more important.
And it's something she says comes naturally to all of us from a very early age.
"I would say art is inherent in every child because a lot of children will draw or paint before they write the ABC or go to school," she says.
"It's a natural ability to be creative, but of course once you go to school, you are under different pressures and you don't have time to dabble.
"We need quiet time, time to think, time to be creative, which is very difficult for young people today."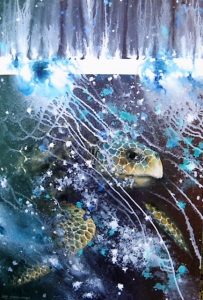 Known for her stunning Australian landscapes, Olga began painting as soon as she could hold a pen and when it comes to trends, she sets her own agenda.
"I am not a follower of trends in art," she says.
"My preference is the great Australian landscape.
"I have taken Australia with me in all my major exhibitions overseas.
"Showing the natural beauty of my country has brought me success but I also enjoy creating abstract works to allow colour and the form of paint to do its own thing.
"It's marvelous to watch paint move.
"I often add a touch of realism to these paintings which allows the viewer to relate to the composition."
Olga's works are represented in the collections of Queen Elizabeth II, the late Prince Philip, Prince Charles, and the late Diana, Princess of Wales.
This year's festival will showcase about 260 local artists in addition to a large number of students' work from across South-East Queensland.
The event is expected to attract more than 2000 people over the three days.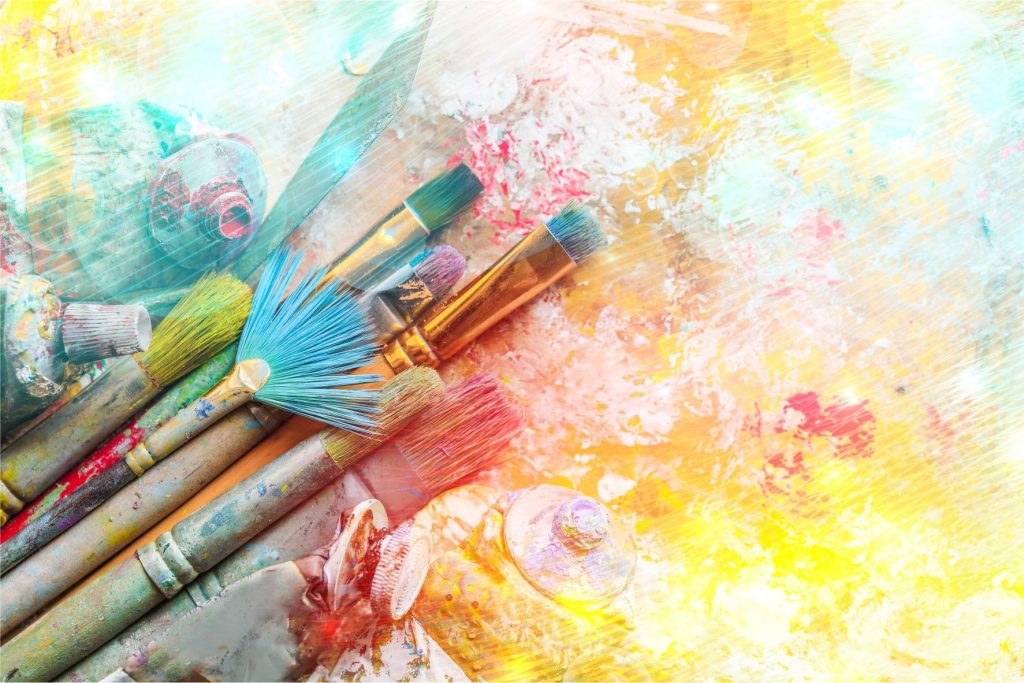 Immanuel Arts Festival convenor Lauren Nielsen works tirelessly with a team of parent volunteers to ensure artists across the region are given an opportunity to showcase their work in a gallery setting.
"It's a huge job that takes about six months of planning, but everyone is so passionate about it and it's great to see it come to life," she says.
"We have two categories: the open category for adults, both emerging and established, and the student category is open all school students across South-East Queensland from Prep to Year 12 so we will probably have over 100 students and over 300 artists in total participating in the festival."
Immanuel Lutheran College is known for its arts program – including dance, drama, music and visual arts.
It has a strong focus on encouraging students to take part in the arts and offers a number of opportunities for participation throughout the school year.
"The primary and secondary teachers really support the festival," Lauren says.
"They are the ones encouraging students to give it a go because it can be daunting as a teenager to put your work out there to be judged."
Like stories about Sunshine Coast people doing great things? Help us deliver more by registering for our free daily news feed. All it requires is your name and email. See SUBSCRIBE at the top of this article. 
More than a just school art show, Lauren says the Immanuel Arts Festival is for the entire Sunshine Coast community, with something for everyone.
"It's really about the college supporting the visual arts community, which is thriving on the Sunshine Coast," Lauren says.
"In addition to all the beautiful artwork, we also have a large homeware section with timber work, vases, jewellery and much more.
"There really is something for everyone and to suit all budgets.
"Last year, we sold over $50,000 of artwork, which was a bumper year for us.
"We are hoping to do something similar this year, so it's supporting local artists and putting money back in their pockets."
Most importantly, Lauren says you don't have to be a lover of art or even understand it to enjoy the festival.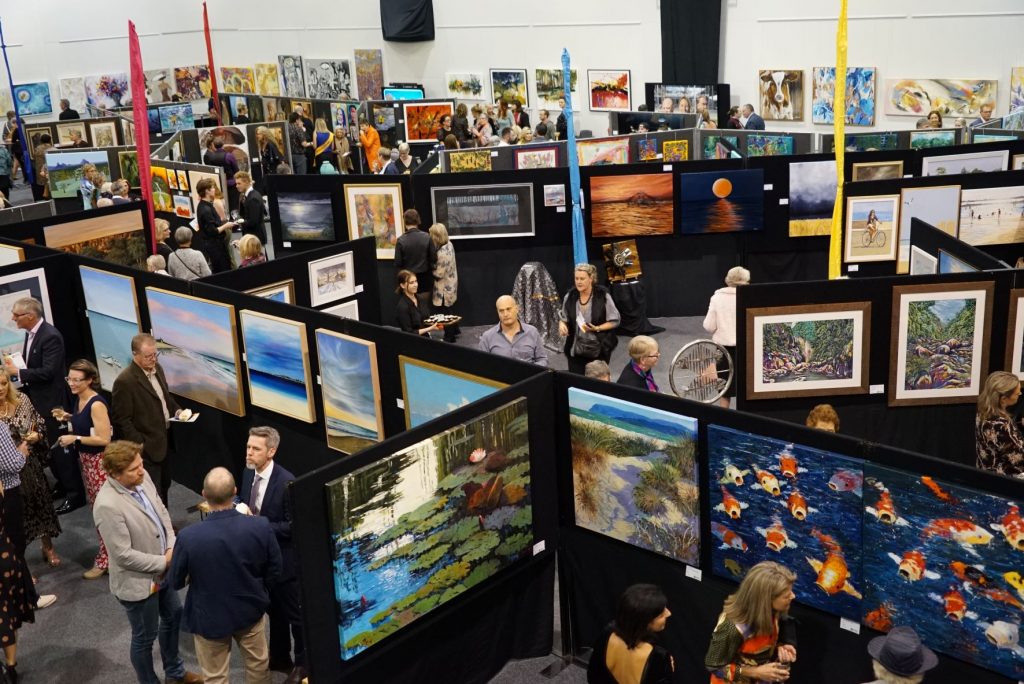 "It's a lovely day out," she says.
"You can have a look around the gallery and then stop and have a coffee or some lunch.
"And entry is just $5, so it's very affordable.
"It's all about giving artists the opportunity to showcase their work in a gallery setting.
"We don't have a selection process, which a lot of galleries do.
"We open it to all artists, so it's giving those who are just starting out an opportunity to showcase their work.
"They also see their work alongside experienced artists, which is important for our students to see where it can take them and what opportunities are available to them.
"You will find people stop and talk to each other about the different artworks.
"The conversations inside the gallery and the connections that are made are unbelievable."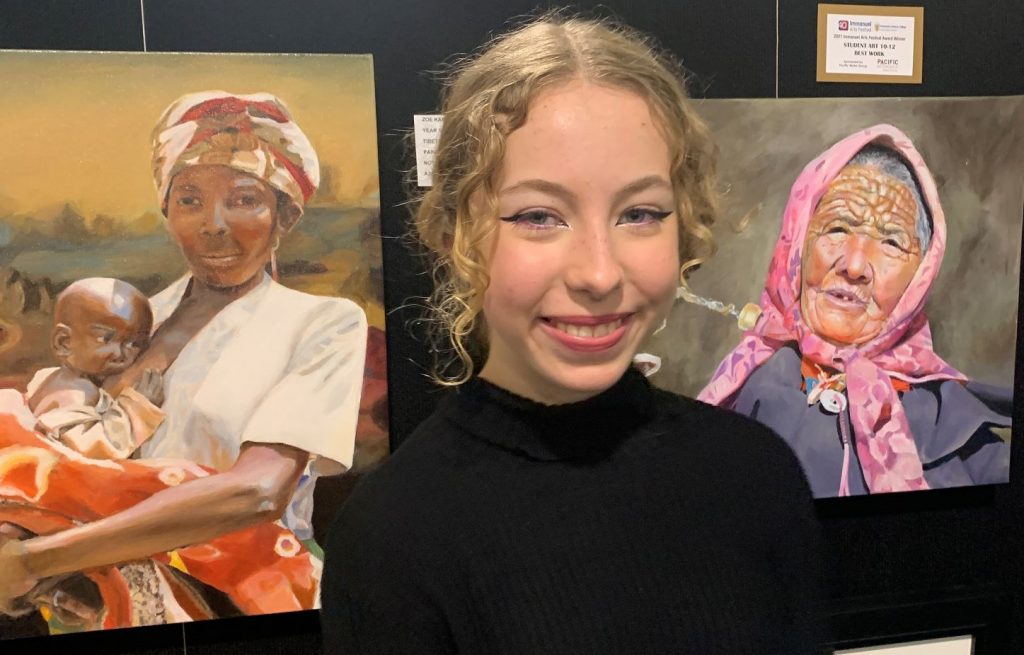 Inspired by photos of her intrepid parent's travels, this year's Student Artist in Focus, Zoe Kamarinos, has been painting for as long as she can remember.
She has been recognised in many competitions, including the Young Archie and Noosa Portrait Prize.
Local journalists supporting local people. Help keep independent and fair Sunshine Coast news coming by subscribing to our free daily news feed. All it requires is your name and email. See SUBSCRIBE at the top of this article. 
The talented Year 12 student entered her oil painting Tibetan Prayer in the 2021 Immanuel Arts Festival and was awarded Best Work.
"My mum always tells me her stories of her travel around the world and she and her friends have given me their travel photos to paint," Zoe says.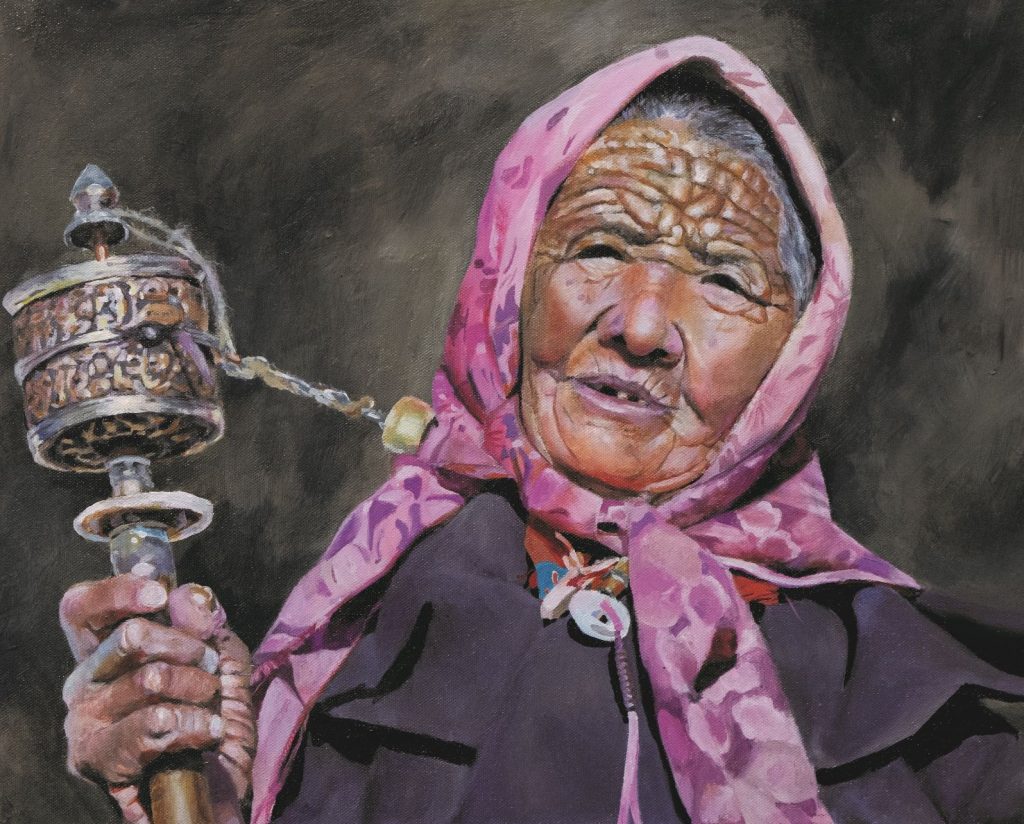 "The Tibetan Prayer painting was inspired by a photo of a woman in the foothills of the Himalayas.
"The prayer wheel she is holding is a Tibetan Buddhist prayer that gives good karma.
"I found it interesting to learn about everything in the picture as I painted her."
Immanuel Lutheran College offered Zoe an Arts-Visual Scholarship in 2018 and continues to proudly support her in this field.
"I've been on the art scholarship since Grade 8 and I have been in the festival since I was in primary school and have represented Immanuel Lutheran College in art competitions," she says.
"It has opened up so many opportunities for me."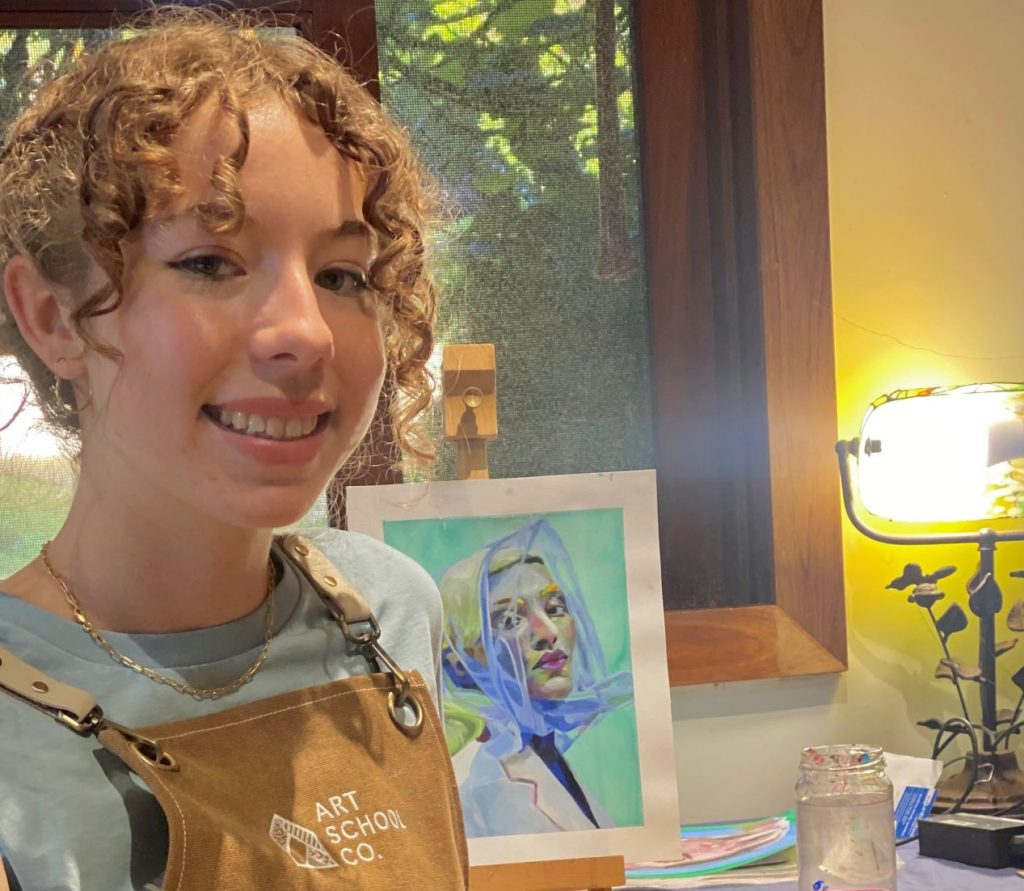 Zoe continues to practise her skills through weekly classes at the Art School Co. where she recently accepted an offer to teach primary school students.
"I have been going to art classes at the Art School Co. for quite a while and I am very inspired by my teacher Jessica Le Clerc," Zoe says.
"I was offered a position at the art school this year, which is amazing.
"It's really cool being around everyone that loves art.
"It's nice to work with the little kids.
"They are so talented and creative."
With a focus on colour and portraits, Zoe is working on her brush strokes and aiming to capture the character and emotion in her portraits.
She is excited about her role as Student Artist in Focus this year and the opportunities that offers her and other emerging artists.
"I love seeing everyone's work," Zoe says.
"It's so diverse and across so many mediums including some pretty cool 3D work.
"It's also interesting to talk to people about my work and what they think about it."
The Immanuel Arts Festival runs from May 19 to 22. For more information, visit the website.