A multimillion-dollar Noosa Heads home draped in lush plants and with a sparkling pool submerged in the middle has been named Australia's best.
The architecturally designed concrete and timber property brings the "jungle" to riverside living, with masses of greenery tumbling over the building's angular lines.
Among the most unique features of the five-bedroom, four-bathroom home (which also has two powder rooms) are the window-framed pool in the courtyard and luxurious glass-encased wine cellar.
The property on Witta Circle, in the Noosa River, was named Australian Home of the Year at the 2022 HIA-CSR National Housing Awards. It also won the national Custom Built Home title.
It's beauty has been captured by architectural photographer Christopher Frederick Jones of cfjphoto.com.au.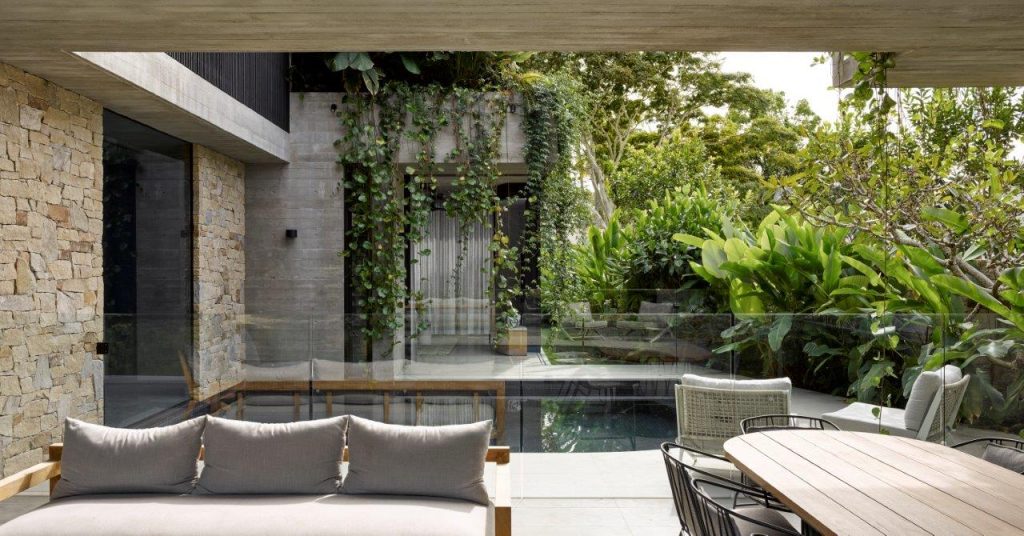 The skilful design and construction, which connects the natural and built environments, undoubtedly caught the judging panel's attention.
Built by Sunshine Coast-based company JW Constructions, the holiday home was designed by Brisbane firm Lockyer Architects. The landscaping was completed by the Conlon Group.
The home boasts an understated street frontage, but upon walking inside visitors are swept away to an exotic location.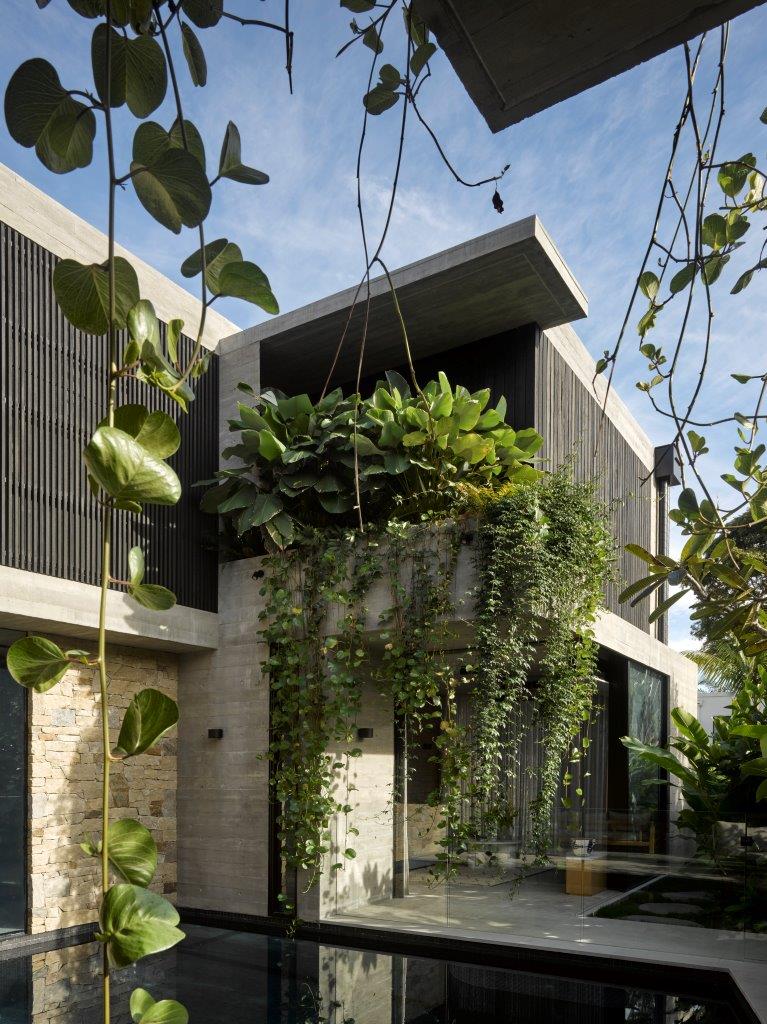 JW Constructions managing director Jason Warren said the "urban jungle" vibes of the mansion met the client's brief.
Located overseas during the height of the COVID-19 pandemic, the home owner was unable to oversee construction.
Scroll down for more amazing images 
"For them to put faith and their vision in our hands is rewarding," Mr Warren told Sunshine Coast News.
"It was about conveying the architect brief and the client's brief and bringing that to fruition. The landscaping played a big role in bringing the whole project together.
"It's hard work when you're doing it as you are focused on the process and getting everything right.
"It's fantastic when you finally hand over to the client… and you sit back and look.
"I feel privileged to be able to work on such an amazing design and be a part of bringing a person's dream to life, people who have worked their whole lives to build their dream home."
The home centres on biophilic design principles bridging the gap between the indoor and outdoor environments.
The combination of board-formed concrete paired with warm wood-grained accents creates an inviting interior.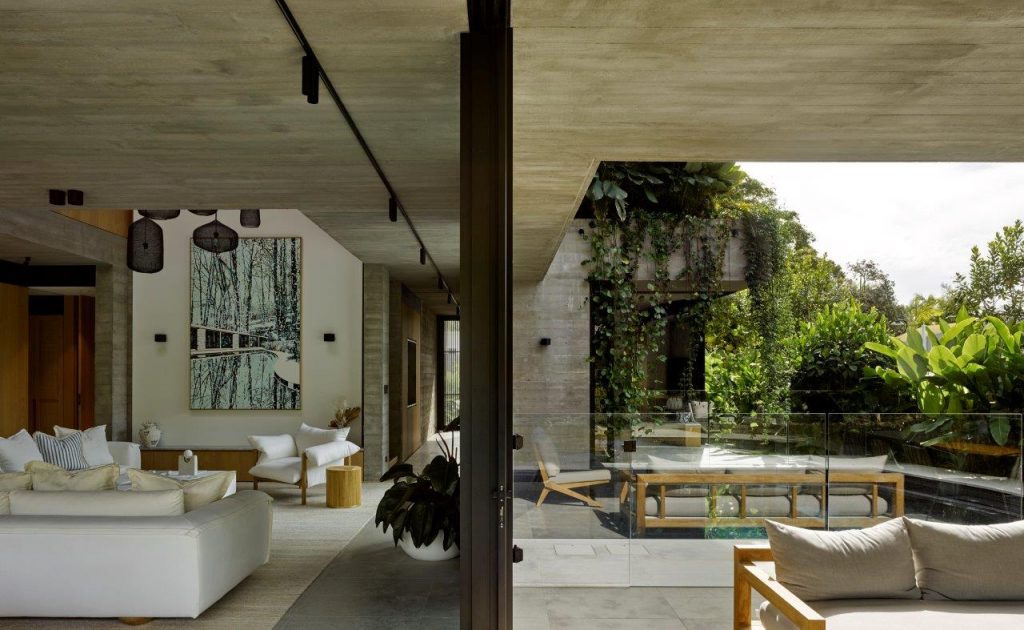 Outside, the natural greenery that drapes from the upper-level gardens softens the angular lines of the home.
At its heart, the central courtyard and swimming pool evoke a sense of tranquility.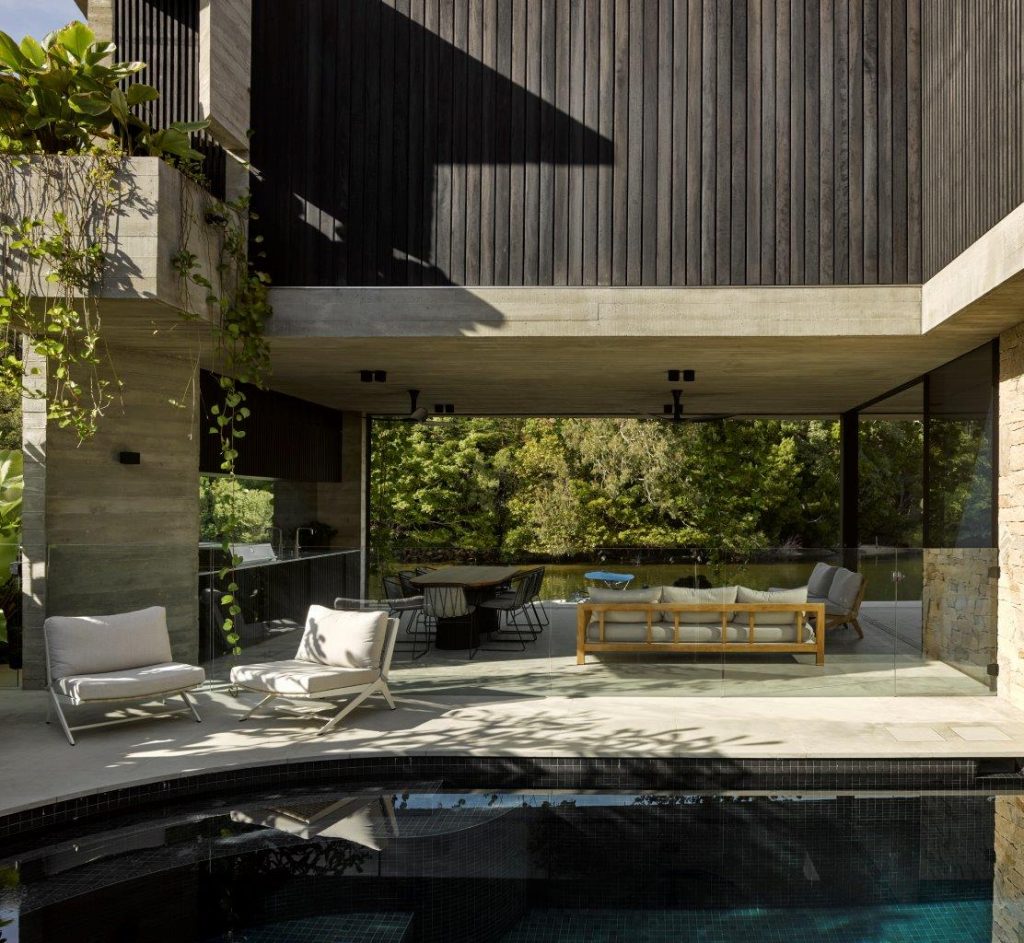 This theme continues inside. The main bedroom has a lush private garden and privacy screens cantilevered over the courtyard.
Technology has not been overlooked. The home has been fitted with a cutting-edge  automation system and a self-sustained battery generator.