Another community is fighting to bring back live music after the council shut down its popular weekend sessions.
The acoustic gatherings on the grass at Currimundi Lake had become a family affair with parents, kids and passers-by watching the sunset as musicians played.
The regular events had the backing of Division 3 Councillor Peter Cox who said they were a "great success and are strongly supported by the local community".
But organiser Mike Walker said after a noise complaint was lodged with council, the free enjoyment of hundreds was cancelled.
It follows a similar uproar in Maleny where a complaint from a local business almost ended live music at the Maleny Lane world food court. 
Tell us what you think? Submit a Letter to the Editor with your name and suburb at Sunshine Coast News via: news@sunshinecoastnews.com.au
Mr Walker, who owns the Thrills Espresso Cafe and Bar, said council told him they had received one complaint.
That prompted the council to issue a directive that musicians were not allowed to perform outside the licensed venue.
But highlighting the absurdity, said Mr Walker, was the fact that Currimundi Lake has a council-designated "busking" area just 15m away from where music has been banned.
Mr Walker said the community was petitioning council to move the busking area to the grass which was more suitable for people to sit together and relax.
He said it was an example of the rules-based culture of compliance at council that live gigs were banned just 15m from a busking area.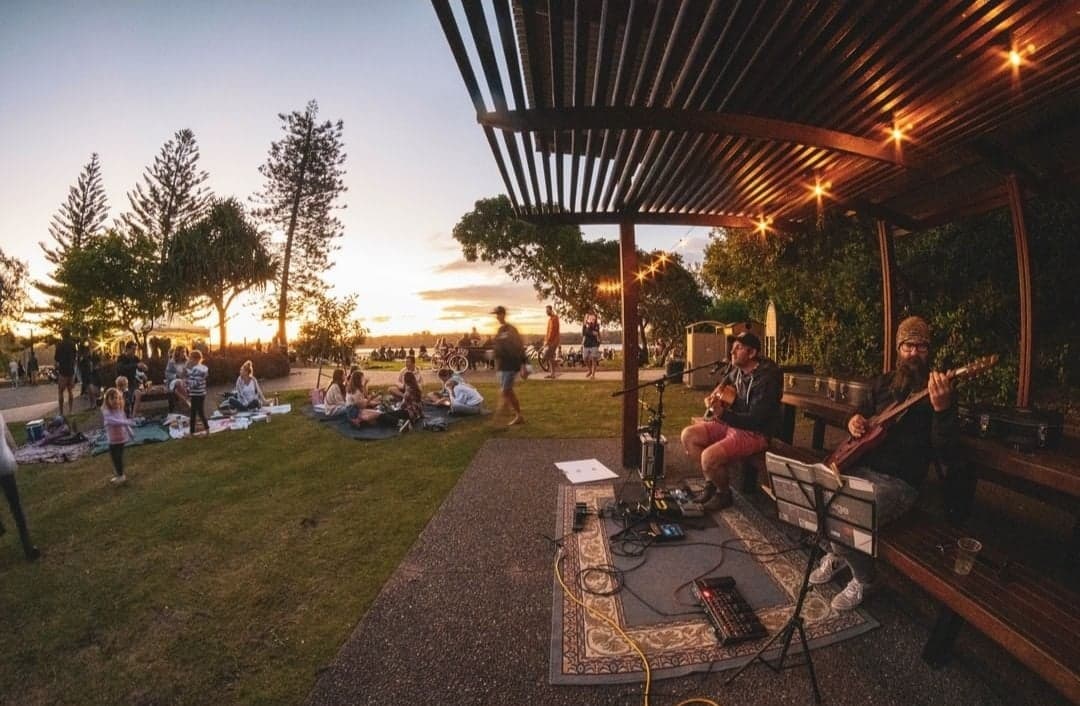 Local journalists supporting local people. Help keep independent and fair Sunshine Coast news coming by subscribing to our free daily news feed. All it requires is your name and email. See SUBSCRIBE at the top of this article
Mr Walker said the council had not offered any solutions such as moving the busking area across so the business could be ticked as "compliant" with local laws.
A council spokesperson said in a statement to Sunshine Coast News it had received "several complaints from local residents", a claim Mr Walker disputes after being told of only one "incident".
"Council is required to investigate complaints received and to take appropriate action subject to the activity being in breach of a local law, policy and procedures for a particular activity the complaint is regarding," said the statement.
"The live music sessions were operating outside of Council's local law.
"In December 2021, Council provided information to the business owner about the permit options that may be available.
"Council can work with an applicant to determine the suitability of a different location or a different permit such as a temporary event permit, which are subject to stakeholder and community consultation as part of the permit application process."
Mr Walker said the feedback from local residents was of disappointment and frustration at council's black-and-white bureaucracy.
He said it was unfair that the support of hundreds of residents was not enough to overturn the complaint from one "squeaky wheel".
There are only three residents who live adjacent to the music and two of them have signed the petition.
"Other residents have signed the petition who love it and don't want it to stop," said Mr Walker.
"The culture of compliance at council is so negative and restrictive.
"They're not there to make things happen. They're there to stop things happening.
"It's pretty frustrating when you try to make things happen in the community and it's just 'No, no, no, no, no you can't do that'."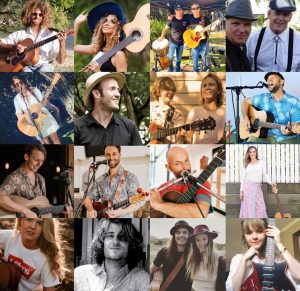 Division 3's Councillor Peter Cox said he supported the music at Currimundi Lake and was of the understanding council was working with the business owner on a suitable solution.
"I think these events have proven to be a great success and are strongly supported by the local community. I have attended them previously and witnessed the enjoyment of attendees (of all ages)," he said in a statement.
Cr Cox said the location lent itself to events like this.
"A few years ago, I invested significant ratepayer funds into creating a grassy, family-friendly picnic area immediately adjacent to this site, in the hope to see it become more 'activated'.
"The success of the Currimundi Twilight market is further proof that the local community supports, and truly values, these type of events."
Cr Cox said it was disappointing that one complaint could close down broad community entertainment.
"However, Council has an obligation to investigate all complaints. I sympathise with the cafe owner and their frustration with this matter, particularly when we're talking about around three hours of "controlled" live music finishing well before sunset."
Mr Walker said the acoustic afternoons had not only supported musicians who had done it tough during the pandemic, it had brought residents together.
"It's a pretty special thing. Everyone would comment how lucky we are to have it and they're pretty disappointed to lose it," said Mr Walker.
"It was like a little village green for Currimundi. There were beanbags on the lawn and people enjoying the scene. It was a really good thing for community cohesion."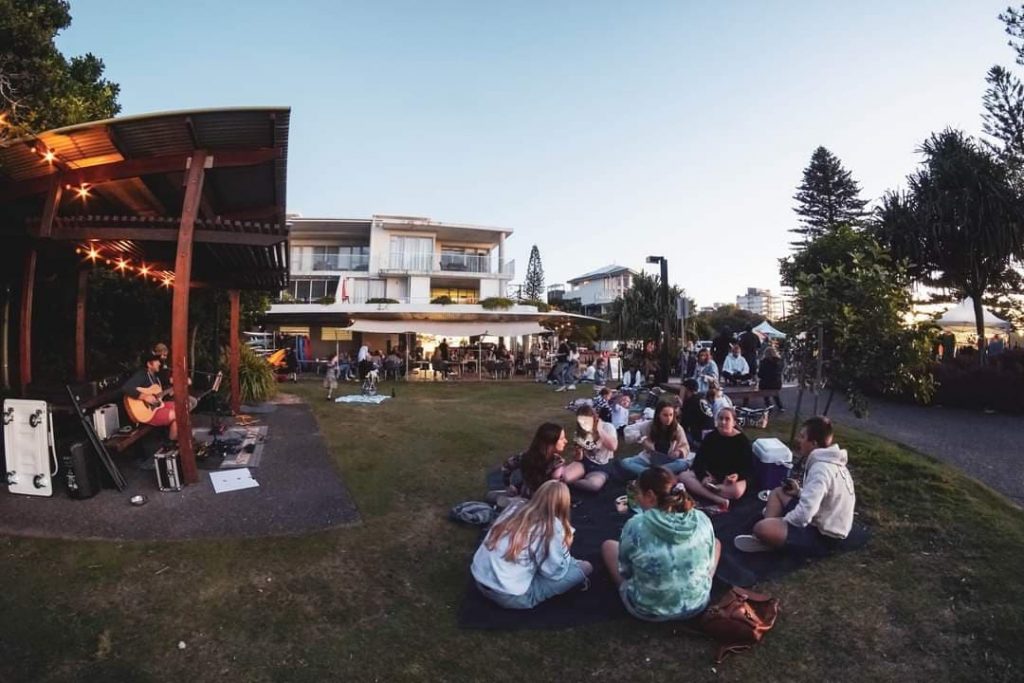 The music by the lake was started in February 2021 to drive local business but also create a positive community atmosphere.
Mr Walker said local musicians, singer-song writers and duos built a relaxed and positive vibe in the lakeside pocket which includes two eateries.
To sign the petition to save live music at Currimundi Lake click here.