Meet the man behind some of the most impressive landscape designs on the Sunshine Coast.
From working on the most talked about wall in Noosa to an Australian first using historic cobblestones that once covered the streets of Belgium, John Hope is known for his award-winning, edgy and sophisticated work.
With humble beginnings as an apprentice gardener at the historic grounds surrounding Victoria's State Parliament building, he moved to Noosa not long after completing his training 25 years ago.
Shortly after, he started his business John Hope Designs and has taken out several Landscape Queensland Construction Awards over the years.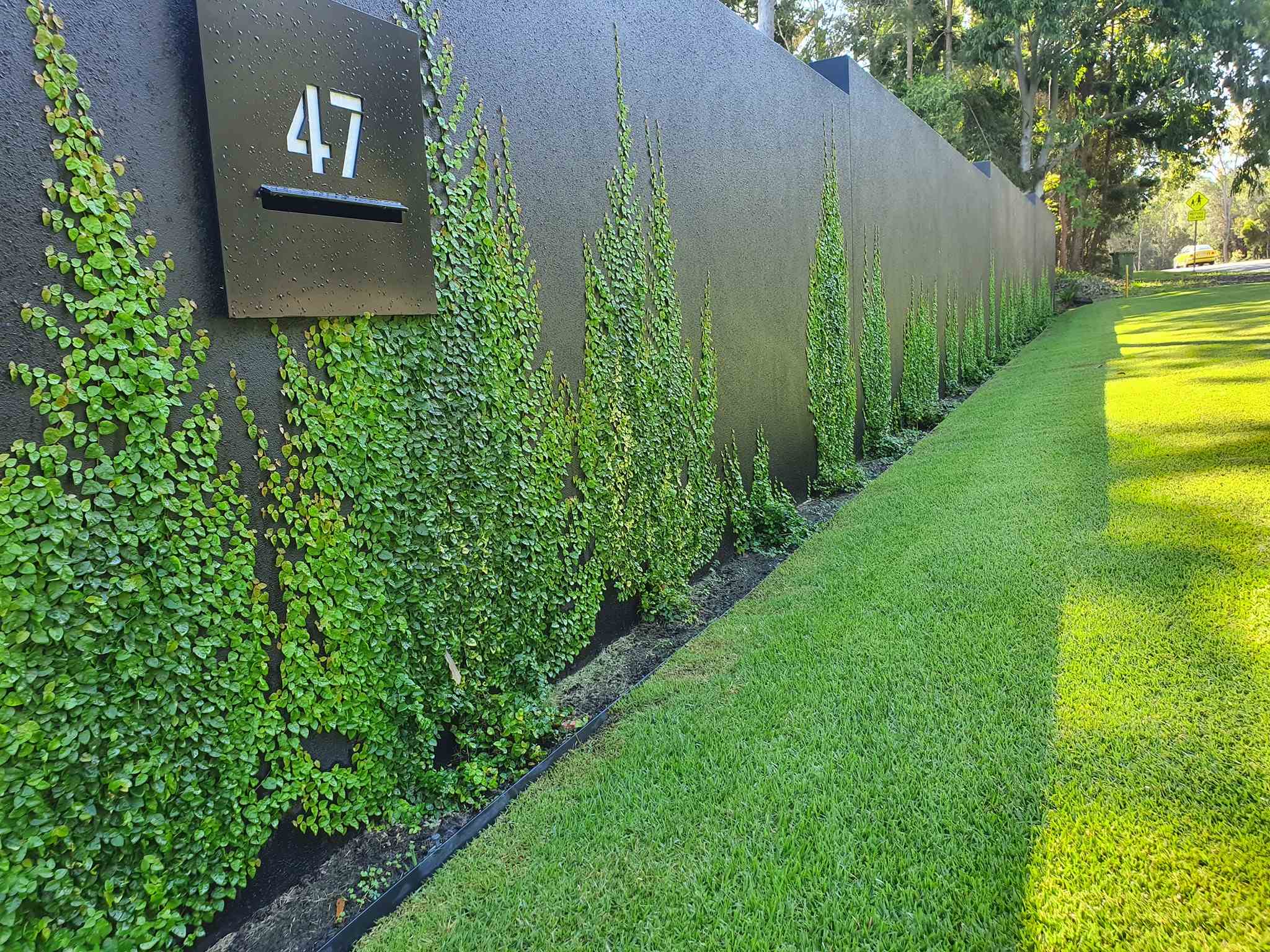 But it was this green wall that captured the attention of passers-by and sparked questions.
It was part of a stunning landscape project designed by James Birrell, of James Birrell Design Lab, based at Maroochydore.
It's hard to miss with its striking green plants contrasting against an almost-black wall.
Situated along a busy road in Tewantin, Mr Hope used a less is more approach to make the hero plant – a climbing fig – do all the talking.
"I use this Ficus species on many of my projects, but I think the success of this wall is simply its aspect," Mr Hope told Sunshine Coast News.
"It faces south, doesn't get baked by the hot summer sun and ample water is provided by the lawn pop-up sprinklers."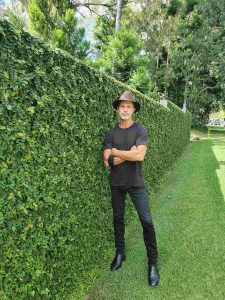 Concealed behind the wall in the private property, Mr Hope said, "It's like walking into another world."
"The stunning residence is a masculine house with very strong architectural lines.
"My aim for this landscape was based on the less is more approach and with the combination of various shades of green planted en masse, using minimal plant species, and the result is a harmonious and relaxed environment.
"There is a sense of formality, but it's nothing like I have ever created before.
"The stunning native hoop pine trees are starting to speak up, the feature Liquidambar trees will come into their own during the month of May with their autumnal colours.
"The selected Ficus pumila – that green wall talking point – provides interest all year around due to the lime green new growth, backed by the darker older leaves."
Mr Hope said anyone who wanted to grow a climbing fig should consider the aspect of where it would be planted and how much water you could provide.
"Being a Ficus, it loves water and like most of the Ficus species, it can take over, so regular pruning is required right throughout the entire year."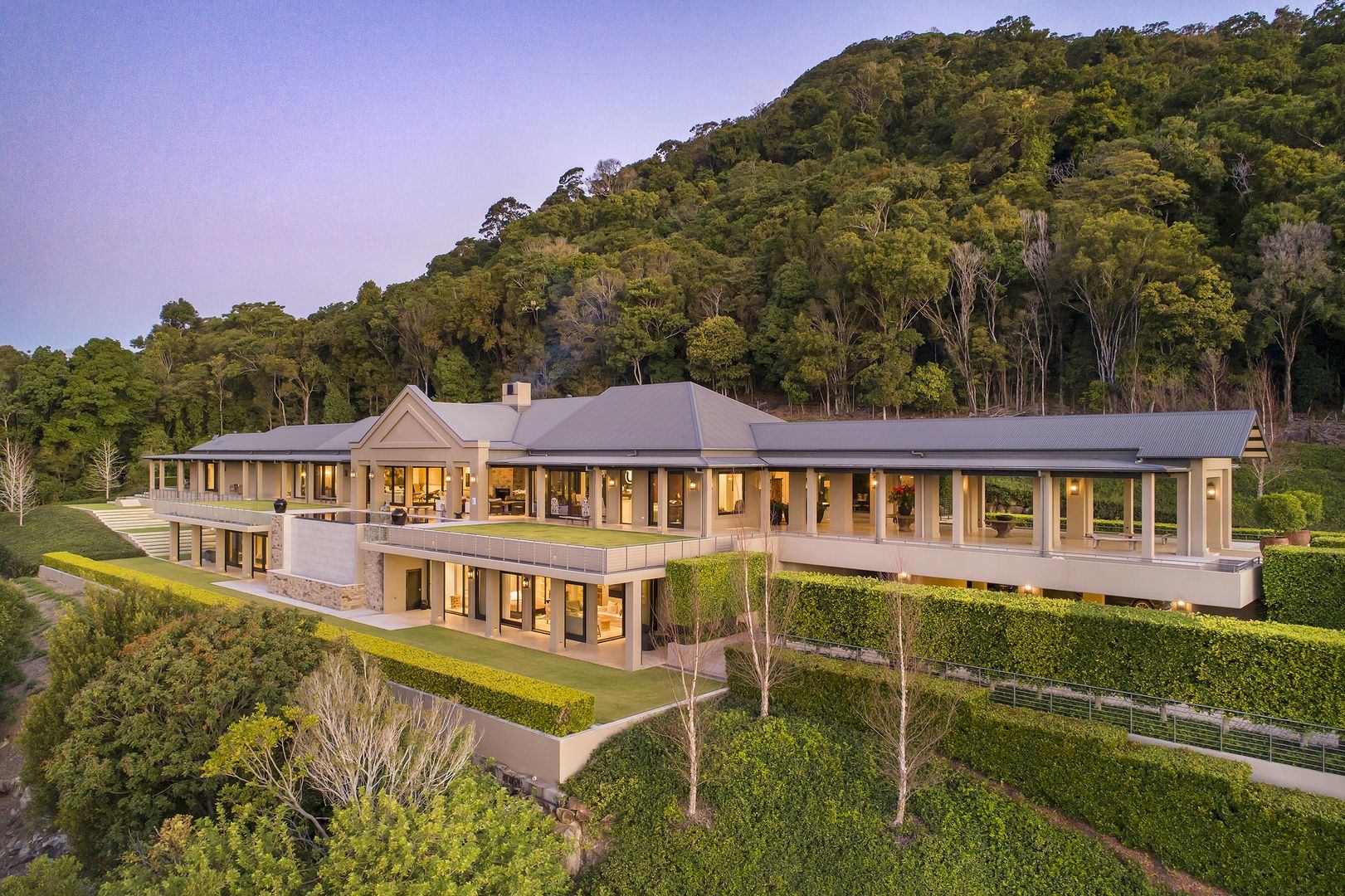 Mr Hope said one of his favourite projects was a property at Cooroy Mountain.
Stonelea is a sprawling estate over acres of manicured grounds with breathtaking views of the hinterland.
"The garden I designed is fitting for this property," he said.
"It has a strict formal layout including all the usual features you would expect – pleached avenues, formal hedging, stunning topiary pots and striped lawns – the envy of every golf curator."
Mr Hope's current projects were just as exciting and included working with some of the best architects in the country – and cobblestones brought in from Europe.
Subscribe to our free daily news feed. Go to Subscribe at the top of this story and add your name and email. It's that simple.
He said using the cobblestones was a landscaping first on the Sunshine Coast, if not in Australia.
"We have had the pleasure of installing a range of cobblestones from the streets of Belgium on one of our recent projects," he said.
"These stones are believed to be incredibly old, and we often chat while installing them, wondering about the people who have walked on these stones over the centuries and the stories they could tell.
"It's a great privilege to be re-using a product with a provenance of that significance here in Queensland."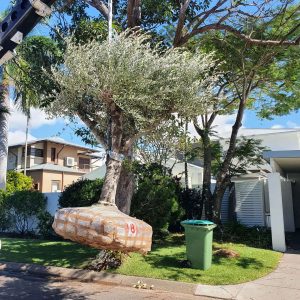 He is also currently working on a project using 30-year-old olive trees, saved from farmers who no longer use them for harvest.
"The trunk formations on these trees are amazing; the olive tree is one of the longest living species of tree in the world today and to re-purpose these trees for their sculptural beauty in one of my designs was such a fantastic opportunity," he said.
Find John Hope Designs on Facebook.