The sound of music will remain alive in Maleny's hills after crisis talks with the council helped avert the closure of the town's popular live music nights.
The Monday and Friday weekly events held in the Maleny Lane world food court were given a deadline of last Friday night to shut down after the council received "noise complaints".
But organiser Steve McLeish has declared "we will be continuing" after meetings with council found another solution to keep the music playing.
Mr McLeish said the answer may be as simple as applying for a different licence for the venue which is currently a food court.
By operating as a "market" instead, it would be permitted to continue its open mic and live entertainment nights.
Stay on top of local stories by subscribing to our free daily news feed. All it requires is your name and email. See SUBSCRIBE at the top of this article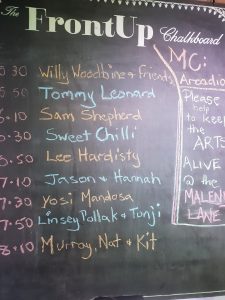 As Sunshine Coast News reported in April, the council had set a May 6 deadline to cease the Monday night FrontUp Chalkboard showcase and Friday night live music with dinner because of noise complaints.
The FrontUp Chalkboard night in particular was an eclectic community talent event that showcased "four-year-old beatboxers to 90-year-old poets and everything in between".
Initially, the organisers were told they would have to apply for a nightclub licence which Mr McLeish said was "absolutely outrageous" for a small country town.
After learning that their loved music night was to be abolished, the community rallied.
More than 4000 people signed a petition and about 350 gathered in a show of support to  'Help Save Live Music in Maleny'.
Mr McLeish said they had since applied for an extension to the directive to shutdown the music and would continue operating this Friday night (weather permitting).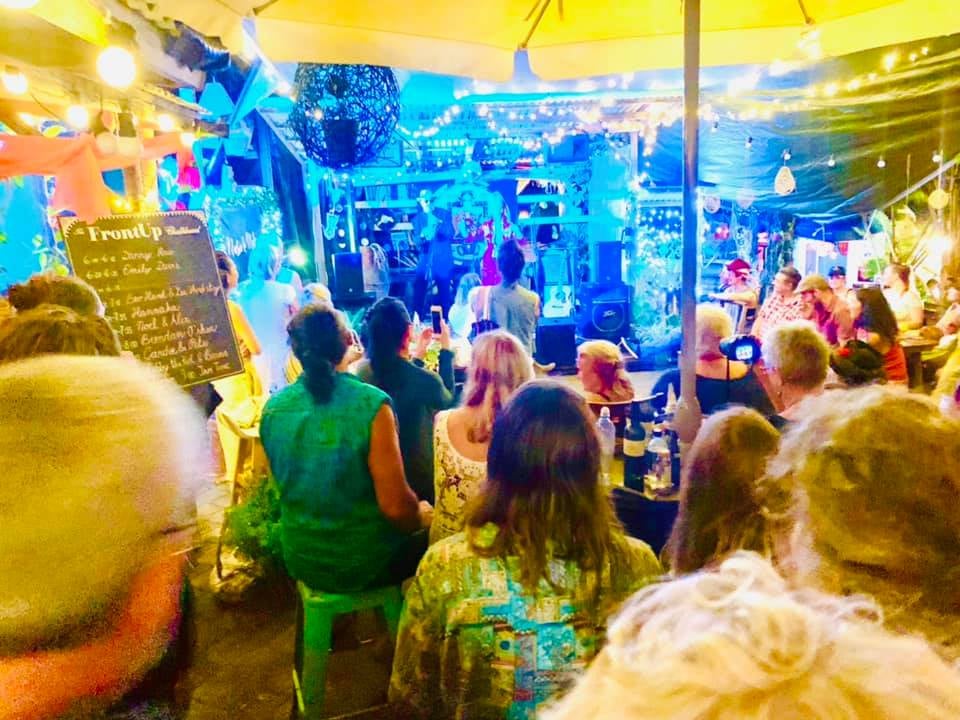 He said many people had volunteered to lend their free expertise, including a barrister and solicitor, and an engineer and builder who might be needed for any physical alterations for sound purposes in the future.
Mr McLeish said the local councillor Winston Johnson had also indicated he did not support council shutting down the music.
"He (Cr Johnston) said that he had received many letters of support for the Lane and that old friends of his were stopping him in the street to ask how he was going to help," wrote Mr McLeish on a Facebook post."
Mr McLeish said it appeared the council was forced to take action after receiving a noise complaint from a neighbouring local business.