South African Film Festival
Now in its fourth year, the SAFF (Australia and New Zealand) is part of a global network of South African film festivals, all of which are supported by teams of passionate volunteers sponsors and audience members. The team is excited for SAFF to be coming to the Sunshine Coast this year. Bringing the very best of contemporary South African film to Australian and New Zealand audiences, there will also be online screenings.
When: Saturday, May 7, 7.30pm and Sunday, May 22, 5pm.
Where: Event Cinemas Maroochydore and Noosa.
Tickets: $22 via South African Film Festival.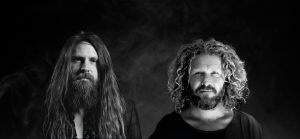 Karl S Williams and Shannon Sol Carroll
Celebrate the combined song writing mastery of two of Australia's finest singer/song writers – Karl S Williams and Shannon Sol Carroll – on their Sunshine Coast tour this May. Worldly, soulful, insightful and inspiring, from the swamps of Mississippi to the surf breaks of Hawaii, Shannon and Karl's stories, songs and sounds transport, transfix and transform.
When: Wednesday, May 11 to Sunday, May 15, times vary.
Where: Majestic Theatre (Pomona), Maleny Community Centre, Eudlo Hall, Coolum Civic Centre and Saltwater Eco Tours (Mooloolaba).
Tickets: $20 to $75 via Red Chair.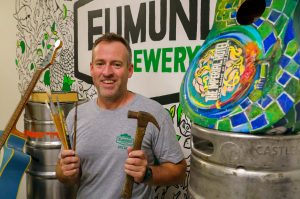 Artists and Innovators – $10K up for grabs to 'Fuel Your Passion'
The brewers at Eumundi Brewery are encouraging local artists and innovators to nominate now in the 'Fuel Your Passion' competition, with some serious prize money up for grabs. Head brewer Chris Sheehan has announced there's a $10,000 prize for the winner and two runner-up prizes of $5000. To enter, you need to be 18+, live in the Sunshine Coast area and positively impact the local community with your creative work. Applicants might be songwriters, surfboard shapers, foodies, fashionistas, sculptors, furniture makers or authors. If you're a creative soul and your craft gives back to the community in some way, throw your hat in the ring.
To enter a nominee: Visit Eumundi Brewery and upload your details by Saturday, May 21.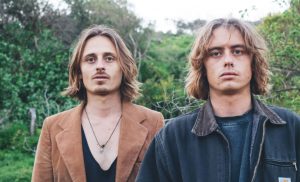 Lime Cordiale
Returning to the kind of intimate venues they love to play, Lime Cordiale are bringing you some fresh excitement with a few special performances. These shows will be your very last chance to catch the band before they head overseas for an extended period. Lime Cordiale will be road testing some of their newest songs, along with the widest selection of their hits from the back catalogue. Get kooky with Oli and Louis as they discover the musical facts of life in this special set of shows especially for the fans.
When: Saturday, May 7, 4pm to 10pm.
Where: NightQuarter, 8 The Avenue, Birtinya.
Tickets: $81.35 via Oztix.
South American Cooking Class – Red Hot Chilli Pepper Cooking School
Come and spend a fun morning learning about various cuisines from South America – in particular, Argentina, Brazil, and Peru – and learn about the herbs and spices used in each cuisine. It's all about the spice! The classes are hands-on and you cook in pairs. Bring a friend with you or meet a new friend to cook with on the day. Then, sit down and relax, eating the food that you have prepared and cooked during the morning.
When: Saturday, May 7, 9am to 1pm.
Where: Earnshaw Street, Golden Beach.
Tickets: $120 to $140 via Red Hot Chilli Pepper.
Experience the genius of Sting's music on stage
Since forming in 2019, Blue Turtles, The Music of Sting has won critical acclaim and rave reviews from audiences for its outstanding delivery of Sting's vast catalogue of songs. Queensland's very own Neil Wickham is the show's musical director and saxophonist, and he is excited to bring the show to The J Theatre at Noosa for the first time. The show is very much a celebration of Sting's unique songwriting and features his hit singles and beloved album songs from his time with The Police, but is mostly drawn from his award-winning solo albums.
When: Saturday, May 21, 7.30pm.
Where: The J Noosa, 60 Noosa Drive, Noosa Junction.
Tickets: $65 or $60 for concession via the j.
Sing your hearts out, ladies
She Sings is the girl's night out you never knew you needed. Celebrating their opening night this Mother's Day weekend, She Sings is all about getting together to sing the songs you love with the women you can't live without. You don't need any experience, just an open mind and an open mouth. Also, it's not karaoke. You're literally all in this together. You'll be belting out classic after classic with a room full of equally fabulous ladies, with Lucy Ravenwood leading on vocals and piano. There will be everything from Abba to Alicia Keys and Tina Turner to Tones & I – so there is something for everyone in this jam-packed program.
When: Friday, May 6, 6pm–9pm.
Where: Buderim Tavern, Burnett Street, Buderim.
Tickets: $49 via Eventbrite.
Help us deliver more stories that inform, connect and celebrate the Sunshine Coast by signing up for our free Daily News Feed: Please go to SUBSCRIBE at top of this article and add your name and email address.