A well-known charity is calling on Sunshine Coast business and community leaders to take part in an overnight challenge.
Vinnies Queensland has encouraged bosses around the region to get involved in the Vinnies CEO Sleepout, which is set to make its debut in the region.
Each year, the Vinnies CEO Sleepout calls on participants to spend the night sleeping rough, on one of the coldest nights of the year, to raise vital funds and awareness for homelessness support.
Rain, hail or shine, local leaders will swap their warm bed for a piece of cardboard, as they brave the elements to sleep rough for the night.
In addition to events at Brisbane and the Gold Coast, the Sleepout will be held at the Noosa Heads Surf Life Saving Club on Thursday, June 23, with participants set to spend the night sleeping on the sand.
Noosa Shire Council Mayor Clare Stewart is one of many local leaders who has already signed up for the challenge.
Vinnies' Sunshine Coast Member Annette Baker said funds raised from the event will go directly towards building and providing homes for local families in need.
"There's no secret that the Sunshine Coast has been significantly impacted by the state-wide housing crisis, with rental vacancy rates of less than half a per cent across the region," she said.
"We invite all our local leaders to step up and sleep out for the night and help us support those struggling to find a home – or the many Coast residents who are already homeless.
"Across the region, we are working hard to help those facing or experiencing homelessness but with such a shortage of social and affordable housing, it has been a significant challenge.
"The funds raised from this event will also help us to secure our own accommodation options to provide to local families struggling to find a place to live."
Get local news direct to your inbox by subscribing to our free daily news feed: Go to SUBSCRIBE at the top of this article to register. All it requires is your name and email.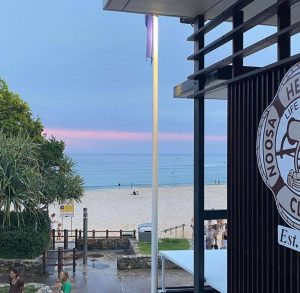 Annette said the Sleepout, which had been running for 13 years, wasn't just about raising important funds. It was also about raising awareness of homelessness and what people can do to help in their communities.
In 2021, Vinnies supported Queenslanders by providing housing and crisis accommodation for more than 101,000 nights and supplying $258 million in services and support to people in need.
The Sunshine Coast Sleepout aims to raise $200,000 in support of locals experiencing homelessness.
Business leaders who cannot attend one of the Sleepout events are invited to sleep in their backyards and raise funds in support.
Registrations for the Sunshine Coast Sleepout are open now. Visit Vinnies CEO Sleepout.