The narrow black strip that's Aerodrome Rd becomes Horton Parade and runs across Cornmeal Creek.
On the left is the low-set building housing Maroochydore's weekly newspaper, The Advertiser, and opposite is Butts Supermarket.
It's the mid-1970s and the Sunshine Plaza is still two decades away from becoming the region's major shopping centre.
At Butts, the supermarket has its back to Aerodrome Road, officially Horton Parade but seldom called that, and its precinct extends through to Duporth Avenue with parking down both sides and in the centre.
Butts Drapery and a hardware store dominate one side and a row of shops that includes an electrical appliance store, Tootsies Shoes and a lunch bar, are opposite.
The shops close on Wednesday afternoons as they are now permitted to trade all day Saturday.
This is Maroochydore's main shopping centre, complete with a service station at the corner of Ocean St.
There was a Cut Price Store further down Aerodrome Road, and the Jack the Slasher warehouse caused quite a fuss when it opened at Wises Road – it provided pens and shoppers wrote the price on each item in the days before bar codes.
Cornmeal Creek was shallow and muddy as it trickled down to meet the Maroochy River.

It was a big day when the new Sands Shopping Centre opened on Maroochydore Road on September 22, 1980 with 66 specialty retailers, banks, a Coles supermarket and, the star attraction, K-Mart.
Kawana Shoppingtown (now Shopping World) had been the Coast's first major shopping centre when it opened in October the previous year, but K-Mart at the Sands with a bit of everything at bargain prices, meant it was no longer necessary to trek down the Bruce Highway to Chermside for a shopping spree.
Shoppers abandoned the Butts precinct for the big and modern Sands complex.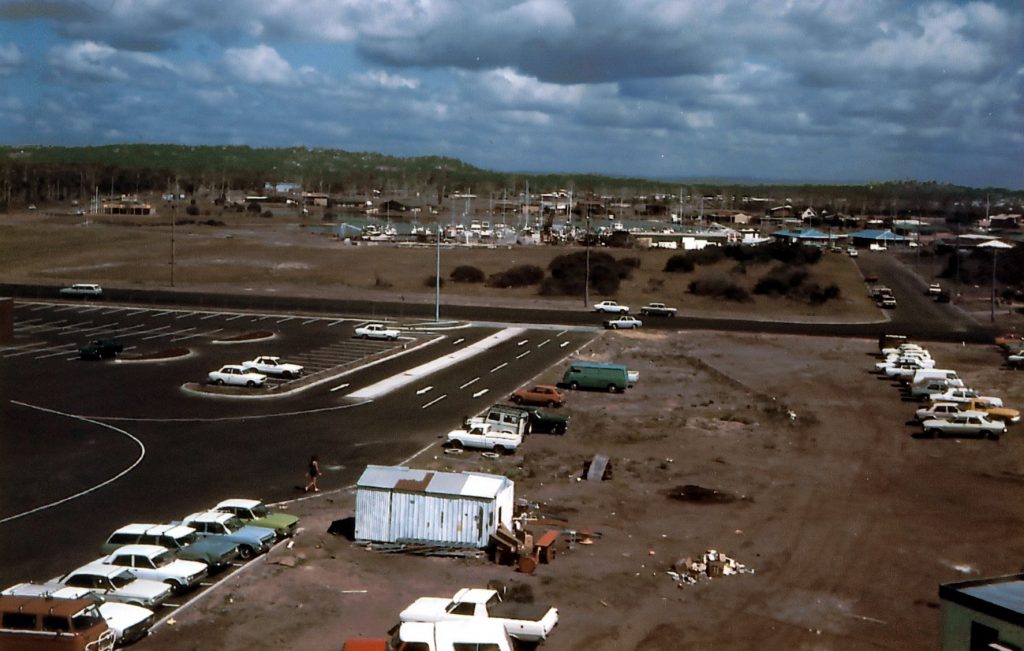 In response, Butts expanded and redeveloped with four huge cones that looked like the tops of circus marquees soaring 18m above it.
This no doubt inspired its new name, the Big Top, which officially opened in August 1986.
At the time it was the largest single fabric roof of its kind in Australia, but it had its problems.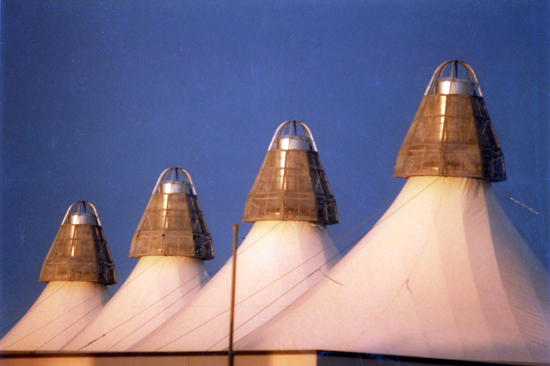 Air-conditioning a space under four big tops was a nightmare and took years to resolve.
And Duporth Avenue no longer looked like a main street.
Lend Lease purchased the Sands in 1990 and set about turning it into a regional shopping centre under a new name – Sunshine Plaza.
It would be developed in two stages.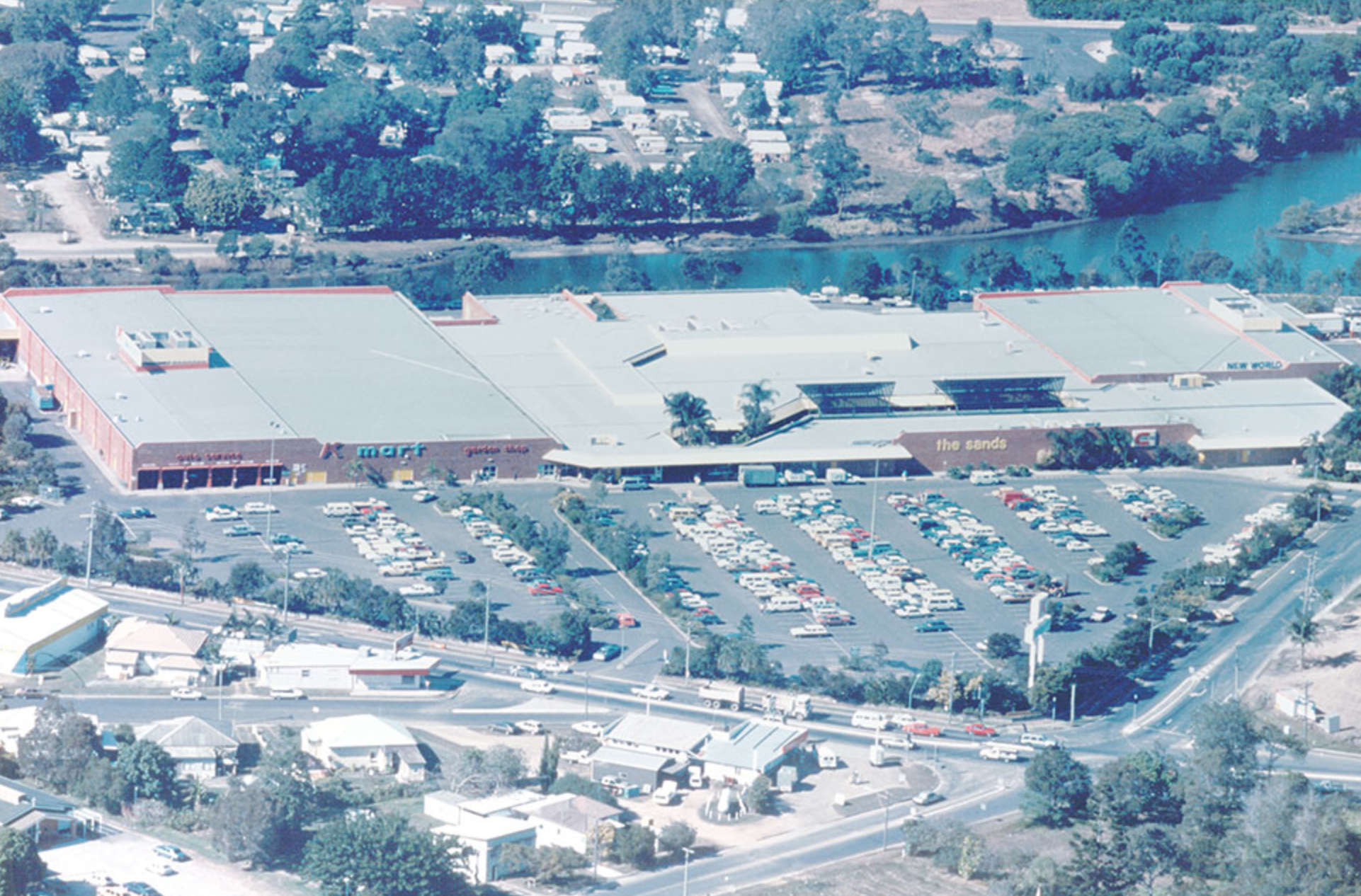 It was projected that the southern precinct with the existing Coles and Target would open in March 1994, followed by a six-screen cinema complex in time for Christmas and a second stage with a Myer department store and river precinct to open in March 1995.
With an ultimate 54,500sqm of lettable space, Sunshine Plaza would be competing with the Big Top (6000sqm), Sunland in Caloundra (13,500sqm), Kawana Shoppingworld (20,000sqm) and Noosa Fair (6000sqm).
Love nostalgia? So do we. Help keep more great Coast memories alive by subscribing to our free daily news feed. Go to Subscribe at the top of this story and add your name and email. It's that simple.
The architects said they had defined the character of the Sunshine Coast using natural timbers, fretwork and sunlight.
Behind the high-arched entrances rising above Maroochydore would be high ceilings in white-washed pine, striped canvas canopies stretched over shopfronts, trees in terracotta pots scattered around the centre and palms under a skylight.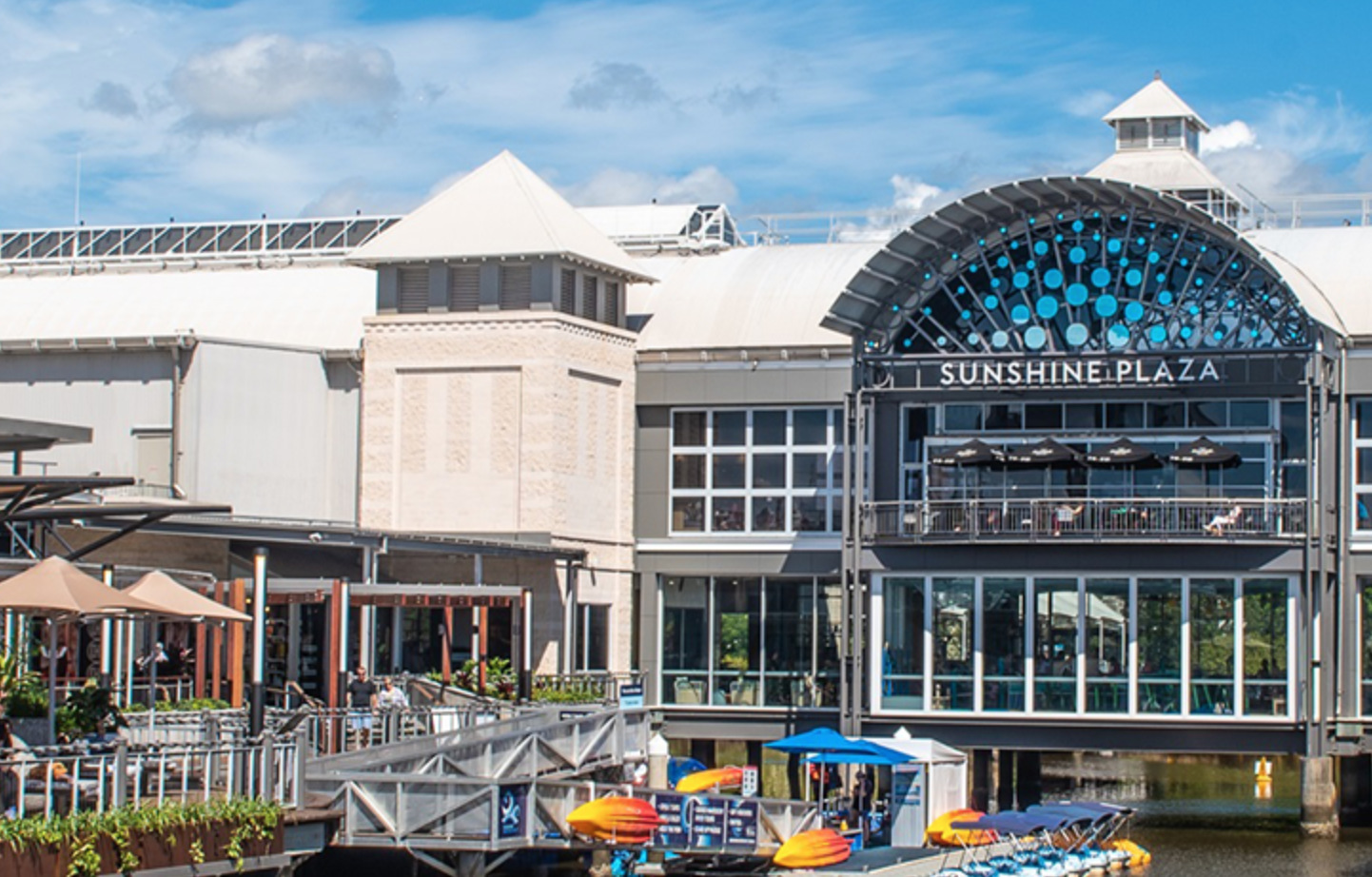 Almost half a million concrete blocks were used in its construction and an average of 350 construction workers employed during the 20-month construction period. This grew to 750 when shops were being fitted out.
Most prominent was a 14m high clocktower with carillon bells from a Belgium foundry.
Like stories that inform, connect and celebrate the Sunshine Coast? So do we. Join an independent local news revolution by subscribing to our free daily news feed: Go to SUBSCRIBE at top of this article to register.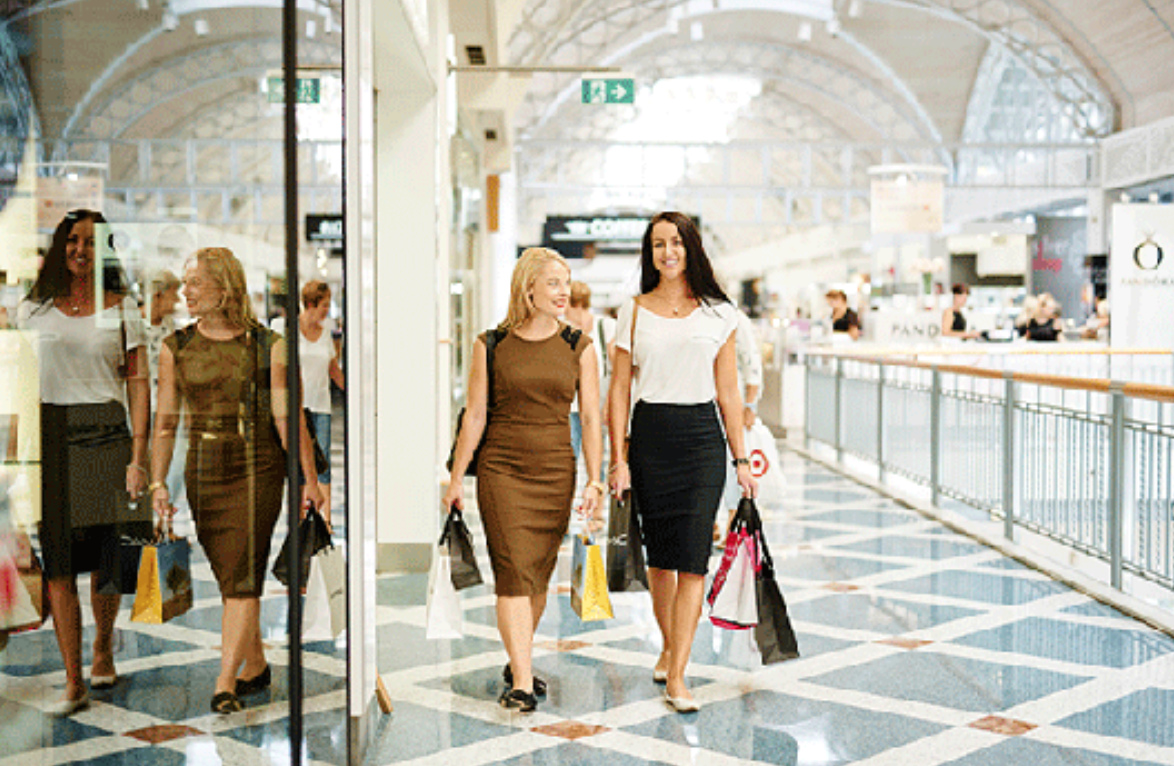 Cornmeal Creek, now capable of keeping paddle boats afloat, was the centrepiece, just as waterfalls and centre courts featured in other shopping complexes.
And it was fast tracked to be ready for Christmas trade.
The $300 million Sunshine Plaza with more than 200 specialty stores, officially opened on Tuesday, November 22, 1994.
Maroochydore's transition from beach town to commercial centre was complete.
This flashback is brought to you by Sunshine Coast journalist and history writer Dot Whittington, also the editor of Your Time Magazine.