A hinterland archer's amazing relationship with his mum has put him on target for a third Olympics.
Ryan Tyack last week produced a stunning display at a competition in Turkey.
He beat the home country's reigning Olympic champion Mete Gazoz, on the way to a runner-up finish, behind Spaniard Miguel Alvarino Garcia.
It's believed to be the best result by an Australian at a World Cup meet and it adds to his list of accolades.
These include a team silver at the 2016 Games in Brazil and gold at the 2014 World Indoor Archery Championships in France, as well as appearing at the Tokyo Olympics last year.
Much of the 30-year-old's success can be attributed to his strong relationship with his long-time coach, Lynette, who is also his mum.
"It seems to work well," Lynette said.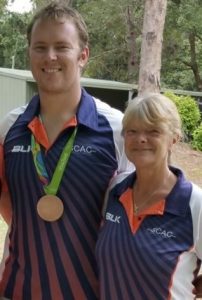 "It works well because we have a very open relationship – an honest one.
"We're very direct with each other."
They live in the same house at Mapleton, but Lynette said they were able to adopt a professional approach to training.
"I've coached many archers, from beginners to Olympic standard, so Ryan has confidence in my ability as a coach.
"I'm not a parent when we're at archery. I'm a coach and it's as simple as that.
"I know him better than any other coach would, so I can read him, and I can tell when it's the right time to offer some positive input.
"It comes from years of experience."
Like stories about inspirational people? So do we. Help us publish more free articles by subscribing to our free daily news feed. All it requires is your name and email. See SUBSCRIBE at the top of this article.
Ryan has competed at the elite level since he was a youngster, when Lynette urged him to  spend less time playing video games and more time being active.
She said archery was his passion.
"It's part of him and who he is," she said.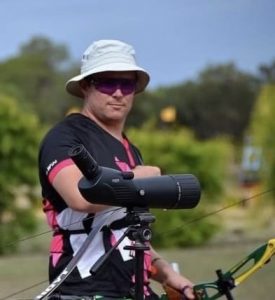 "The drive for Ryan is to perfect his technique.
"It's not about shooting a highest score.
"If you have perfect technique, the score will indicate it."
It's been a disjointed calendar for archery events in recent years, due to restrictions and lockdowns, and the meet in Turkey was Ryan's first international competition since the Tokyo Games in August.
But Ryan stayed focused throughout.
"There haven't really been any tournaments, even in Australia, but he's stayed on the Sunshine Coast and worked on technique and mindset," Lynette said.
"I coach him more than the national coach and we work very much on mindset.
"He's also a part-time personal trainer (at Anytime Fitness Nambour) and I think that has helped with his fitness levels."
As a result of his commitment, Ryan is now the top-ranked Australian in the sport and working towards next year's world championships in Germany, where Olympic quotas will be decided.
In the short term, he's preparing for the second World Cup meet in Korea in May.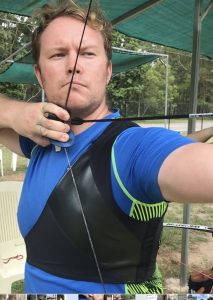 "I've pointed out to him that he's closer to retirement, so he's only got so many more opportunities and he better get on with it," Lynette said.
Ryan's unlikely to get to the much-anticipated 2032 Games in Brisbane but other members of the Sunshine Coast Archery Club could.
The club at Ballinger Park in Buderim has become stronger during the pandemic.
"I think we picked up more junior members during COVID than we do usually," Lynette said.
"I think it's because archery is an individual sport and we were still able to open, when contact sports couldn't.
"Plus, there was the Tokyo Olympics.
"There always seems to be an increase in the number of people who want to try archery, after an Olympics
"So, we have pretty strong junior numbers."
The club boasts about 70 members, including about 20 competitive juniors and many other juniors who have recently joined.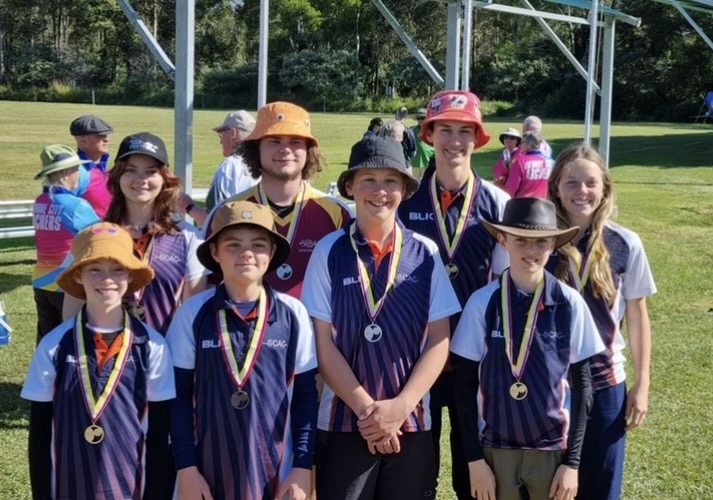 "We've got the strongest number of junior players at a club in Queensland and there is probably only one other club in the country (Sydney Olympic Park Archers) that has the same sort of junior members, so we're doing well," Lynette said.
She said the Brisbane Games were within reach for some of them.
"It might be 10 years away but, for an athlete, that's not that far away," she said.
"You can't make an archer, who is highly-competitive, overnight."
The club boasts a host of talented youngsters including Jessica Lloyd, Hannah Walsh, Jasmine Pilmore, Ashton Clarke, Patrick Willis, Lincoln Schell, Riley Marsh and Chase Pitman.
Help us deliver more stories that inform, connect and celebrate the Sunshine Coast by signing up for our free Daily News Feed: Please go to SUBSCRIBE at top of this article and add your name and email address.