A hinterland town that's only a stone's throw from Maroochydore's bustling retail and business hub remains an enigma to most Sunshine Coast residents.
These days, few newcomers have visited Diddillibah, much less know how to pronounce it (it's generally Di'-dilla-bar, by the way – not Didilly-bah!).
But now a new book is revealing all about the tiny town's 140-year history and the part its pioneering families played in helping the Sunshine Coast prosper.
Chances are that you've come in contact with someone who has family links to the semi-rural locality that boasted only 1400 people in the 2016 Census.
Names including Bugenhagen, Brinkley, Campbell, Clark, Coghill, Erbacher, Hooper, Mackay, Pettigrew and Willersdorf are forever linked to its pioneering history in farming, timber getting, sugar cane and bullock trains.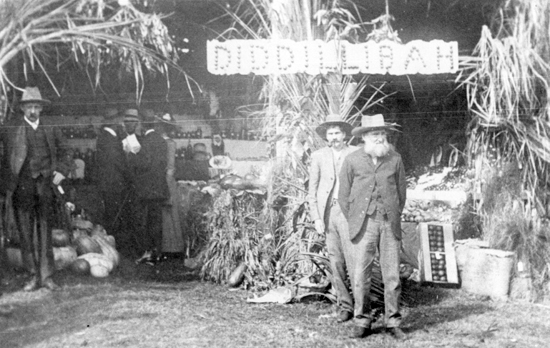 Diddillibah – in partnership with Woombye, Nambour and Bli Bli – formed the economic centre of the Sunshine Coast universe in the 19th century.
And once families put down roots there, they usually stayed through the generations.
Residents largely have the quiet life within the town's 11 square kilometres to themselves.
As gillians2 wrote in a post on www.homely.com.au: " … not too many know about Diddillibah, and there's not really much at Diddillibah, and you wouldn't really come to Diddillibah unless you just found yourself here making a visit or perhaps looking for that elusive property you saw on realestate.com. But, once you're here, which takes only minutes from Maroochydore, it's like 'How's that serenity!' So, let's say Di'-dilly-bar is a pretty awesome place to live. It's clean, safe, and predominantly rural-residential acreage that undulates between the beautiful and iconic coastal towns and the majestic hinterland ranges. Having the best of both worlds: coastal and country, is possible in Diddillibah. Will it cost you? Yes. Is it worth it? Absolutely!"
Jenny Catalano (nee Mackay) is a fifth-generation resident, now raising a sixth generation on family land, owned since 1912 in Diddillibah.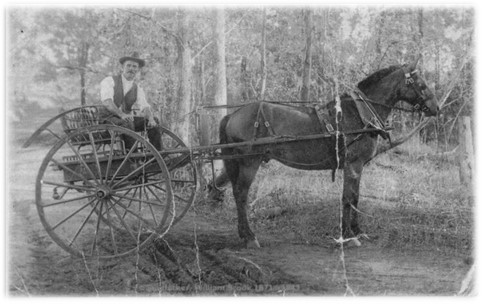 She moved to the area in 2013 when her father Lex Mackay passed away.
Love nostalgia? So do we. Help keep more great Coast memories alive by subscribing to our free daily news feed. Go to Subscribe at the top of this story and add your name and email. It's that simple.
"My great uncle John Dalzell purchased 108 acres (43.7ha) on Petrie Creek back then, after settling Dulong in 1881.
"On John's passing, my grandfather Colin Dalzell Mackay acquired the parcel, turning to cane growing – a respected ganger cane cutter for 25 years around Maroochy River areas.
"I have fond memories of my grandmother Mary Mackay known as 'Blue'. Exploring her hand-landscaped gardens as a child was enchanting, including age-old mango trees, tennis court and croquet lawn. There was endless nooks and crannies to discover."
Jenny said it was in her father Lex Mackay's nature, coming from pioneering stock, to be "plain and simple, an honest, hard worker".
He and her uncle Max Mackay did their last crush on the remaining 4ha (10 acres) of sugar cane when the Moreton Sugar Mill shut in Nambour in 2003.
Cane fires that raged all around the Coast before each harvest were especially common around Diddillibah.
"The burning was a family affair: mum drove the Fergie (Ferguson tractor) with water drums and we all carried wet potato sacks to put out any floaters (fly away sparks)," Jenny recalled.
"When I was older, us kids were allowed to start the burn with burner. It was all hands on deck and you would go home thirsty, black and smokey. Good times!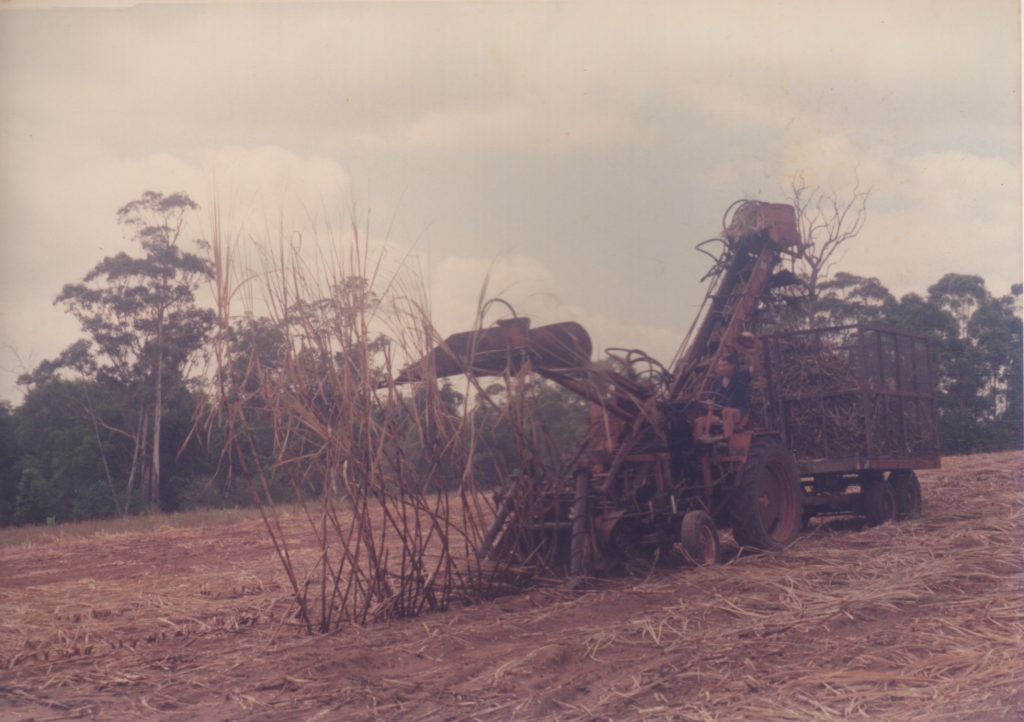 Local journalists supporting local people. Help keep independent and fair Sunshine Coast news coming by subscribing to our free daily news feed. All it requires is your name and email. See SUBSCRIBE at the top of this article. 
"I actually grew up in Mooloolaba where dad was living to work on trawlers (on top of farming duties), spending weekends on the Diddillibah farm riding my motorbike, playing in nature and visiting my grandma's house.
"I will never forget the old water tank at the farm workshop, we had to check for wrigglers (mozzies) before drinking the water, or at least let them settle before sipping."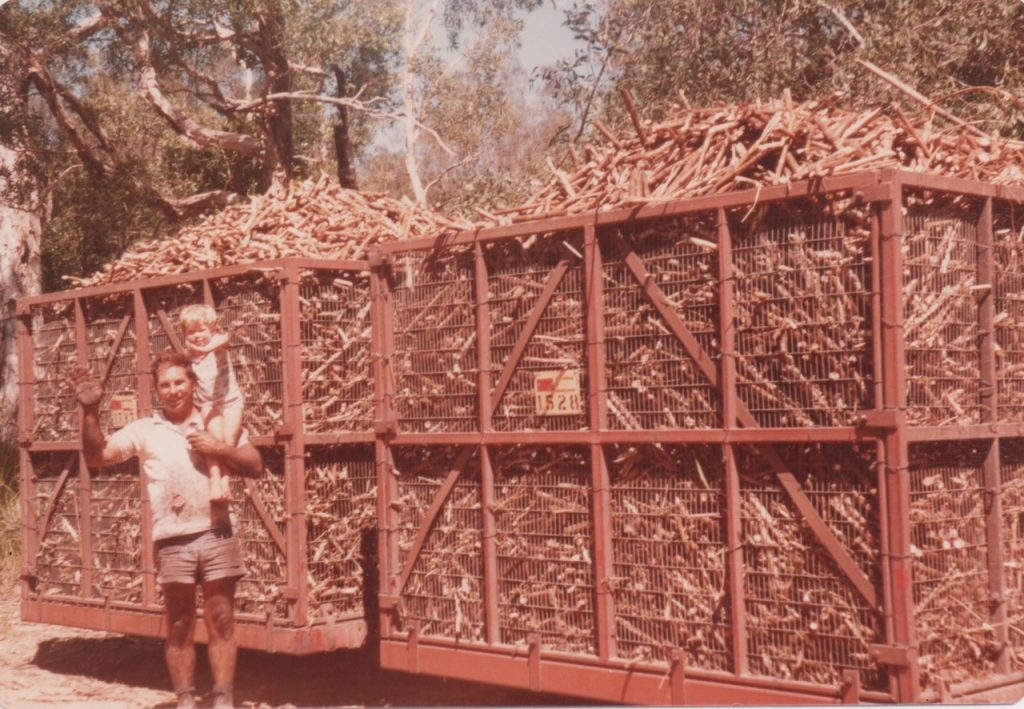 While Jenny laments that so much has changed in the area, Diddillibah's rich, fertile soils also play host to new beginnings.
"It used to be a quiet farming escape. Now the real world is slowly catching up.
"In saying that, it seems the influx of new young families, including home businesses coming to the area, brings a growing change and positive beginnings for Diddillibah."
There's definitely something in the air in Diddillibah today.
Once upon a time, retirees were in on the "secret" of the good life there and were the ones moving in.
Now, young families have cottoned on to Diddillibah's charms and are making their presence felt in fostering community spirit.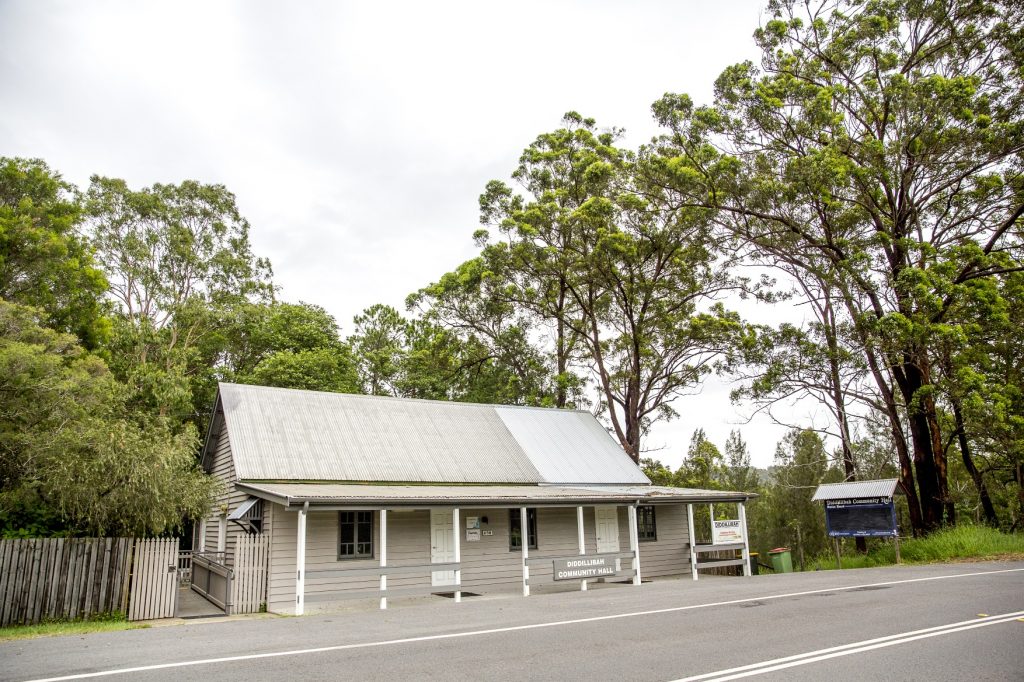 Construction operations manager Ben McKay, for example, was married in the local hall soon after he moved to Diddillibah eight years ago from North Queensland and has now taken on the role of Diddillibah Community Hall and Progress Association Inc president.
An extraordinary meeting of the community group was held on April 6 when the longstanding committee members all stood down to welcome in fresh ideas and new blood.
Ben is keen to rebuild community connection, starting with raising funds and seeking grants for hall improvements – such as a good public address system and security equipment.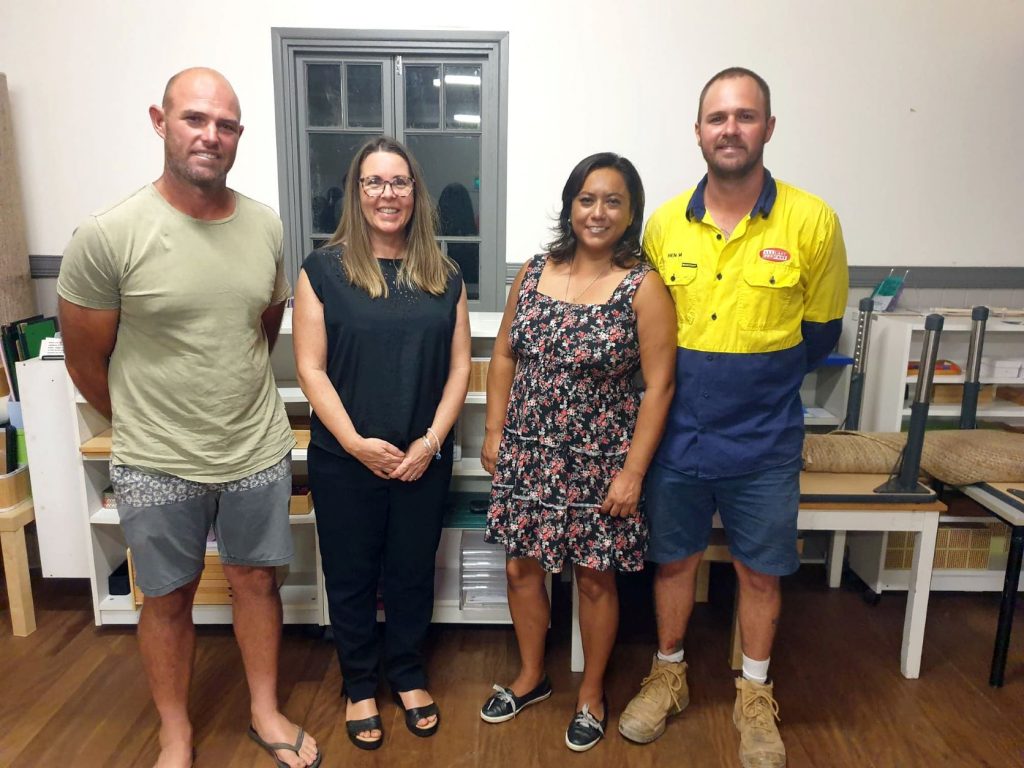 In recent years, the retiring committee, headed by outgoing president Marilyn Munro, also has undertaken extensive renovations and extensions, providing improved accessibility and relocating toilet facilities inside the hall.
Marion Jonkers, who has lived in Diddillibah for 40 years, is excited at the newfound sense of community she has seen emerging over the past two years, with people keen to connect socially with their neighbours.
Like stories about Sunshine Coast people doing great things? Help us deliver more by registering for our free daily news feed. All it requires is your name and email. See SUBSCRIBE at the top of this article. 
"Last Christmas, one of my neighbours held a wonderful street party which left me on a high for weeks," she said.
"It was so lovely to meet all the wonderful people who live tucked away on acreage properties in the beautiful quiet rural and bushland surrounds of Diddillibah and Kiels Mountain.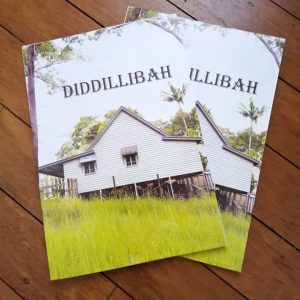 "A recent book launch at Diddillibah Hall saw 130 people turn out for afternoon tea in the park plus an historical display of photos in the hall. Great public interest.
"The book called Diddillibah is by Rosemount author Eunice Paulett – the culmination of eight months' research together with locals Jenny Catalano and Lynn Walker, from pioneer days in the 1880s to the modern day.
"The book was published with the help of a grant from the hall committee, and was a sell-out. Copies are in libraries plus the Bli Bli and Woombye Historical Societies and Genealogy Society.
"Now more than ever, people need to feel a sense of belonging through social connection with neighbours. I'm excited about plans to revive social dinners and music events at the Diddillibah Hall which used to happen frequently in the '80s and '90s."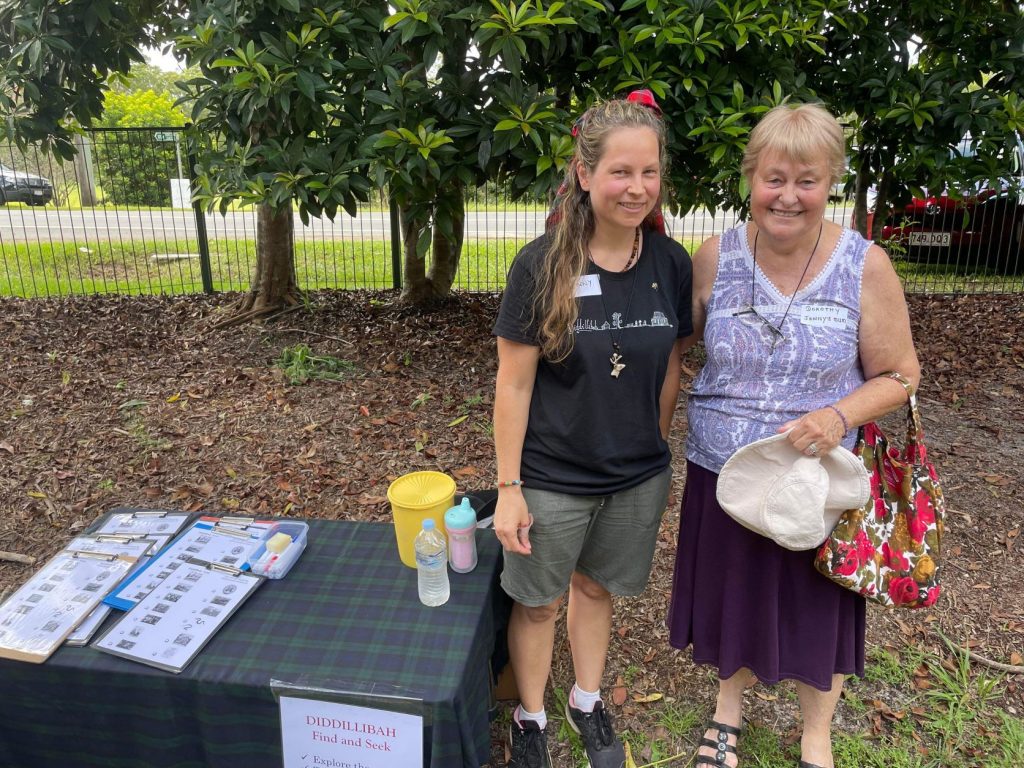 Jenny said the Diddillibah book was an important keepsake for the community and the entire Sunshine Coast.
"I learnt there are endless family stories to be told and many we will never know. Many of the oldies have passed on and sadly their stories die with them," she said.
"That's why it was important to get this book together and the author Eunice has captured significant information in the publication that we can pass on to the next generation.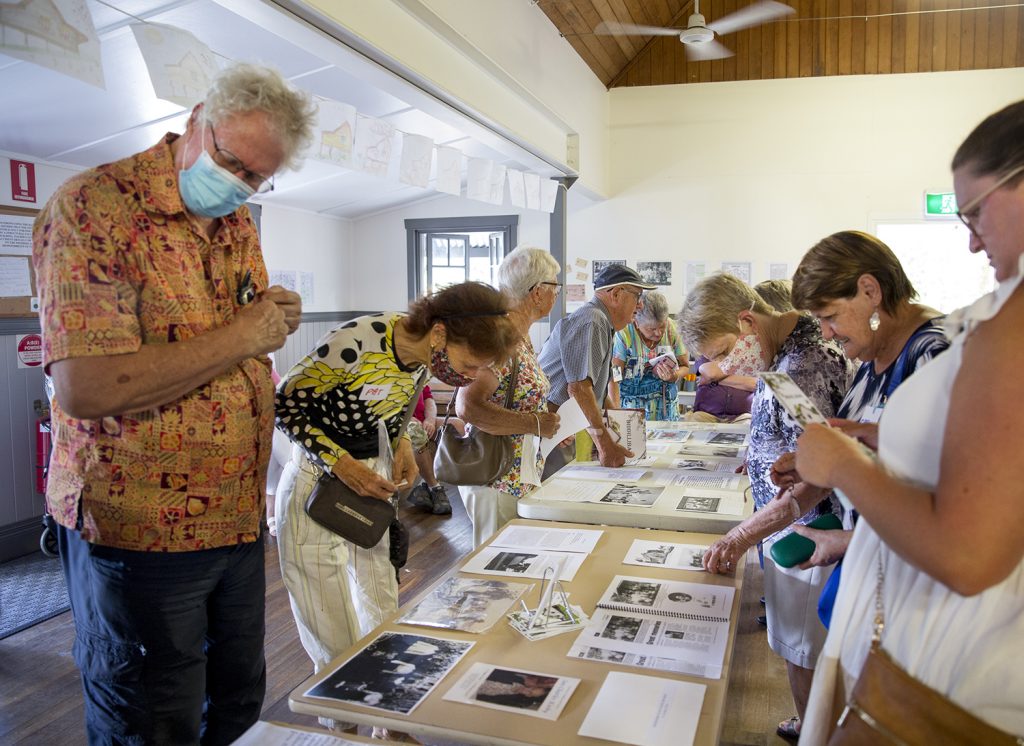 "It was a delight to see such a strong turn-out at the book launch of past residents, descendants of settlers and new families – all very keen to know local history.
"The recent hall AGM brought a fresh revival of community enthusiasm and I am confident the future of Diddillibah is in safe hands."
For book inquiries, contact Eunice Paulett at paulett@powerup.com.au
FAST FACTS:
1. Diddillibah's name comes from a local Gubbi Gubbi word "dhilla", which means "coarse grass" or "carpet snake", and "ba ( bah)", which means "place".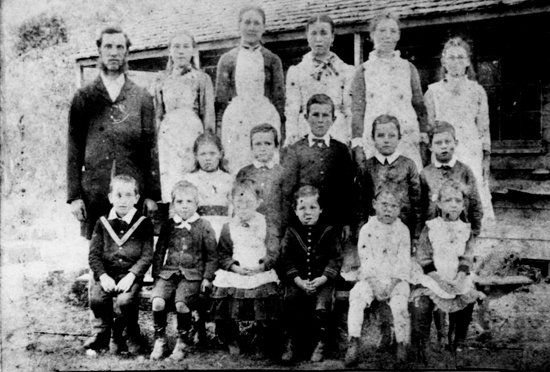 2. Diddillibah Provisional School opened on September 14, 1885, becoming Diddillibah State School on January 1, 1909. The last Diddillibah School building, built in 1938, closed in 1962.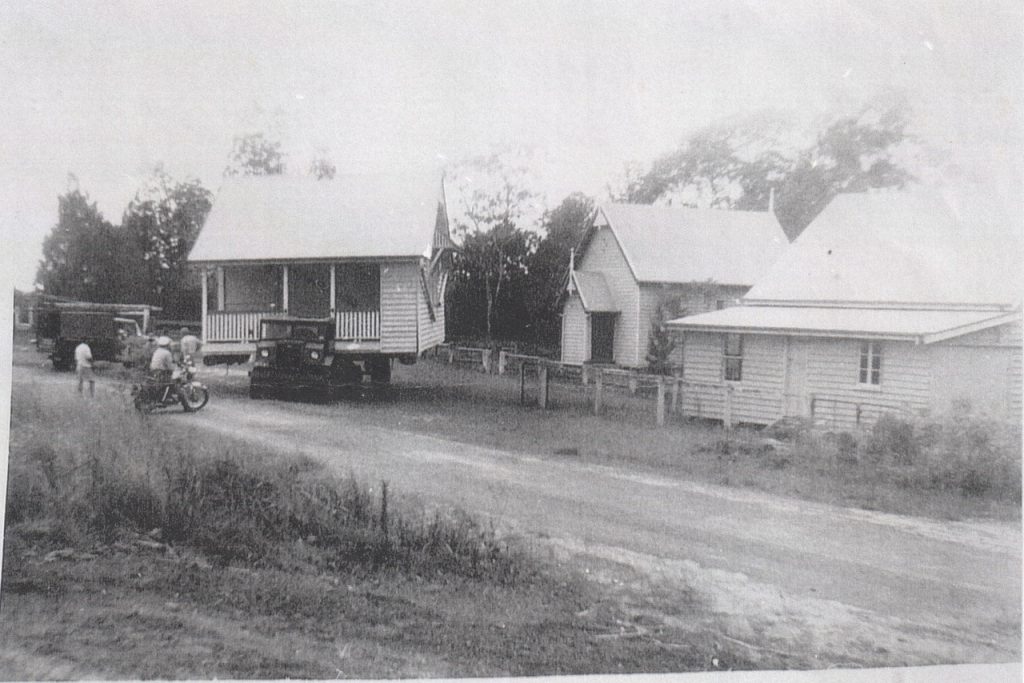 The white school building was sold for 375 pounds to Cotton Tree Caravan Park for a caretakers' residence.
3. The present-day Diddillibah Hall was the second Diddillibah School building. In 1889, it was moved 50m, past the church, to become the community hall it still is today.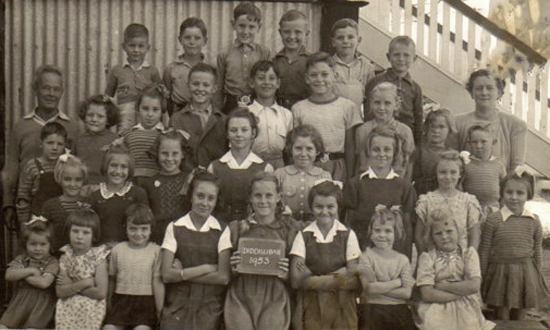 It was rolled on logs by horse and winch by Colin Dalzell Mackay (Jenny Catalano's grandfather) and Roy Kuskopf and others to create three buildings in a row: the new school, the church and the hall.
4. In 1879, land was between 8 and 10 pounds per acre.
5. Until the 1960s, Diddillibah had a school and a Methodist Church where the hall is now. Weddings were held in the church as well as Sunday school, which was well attended in the 1940s and '50s.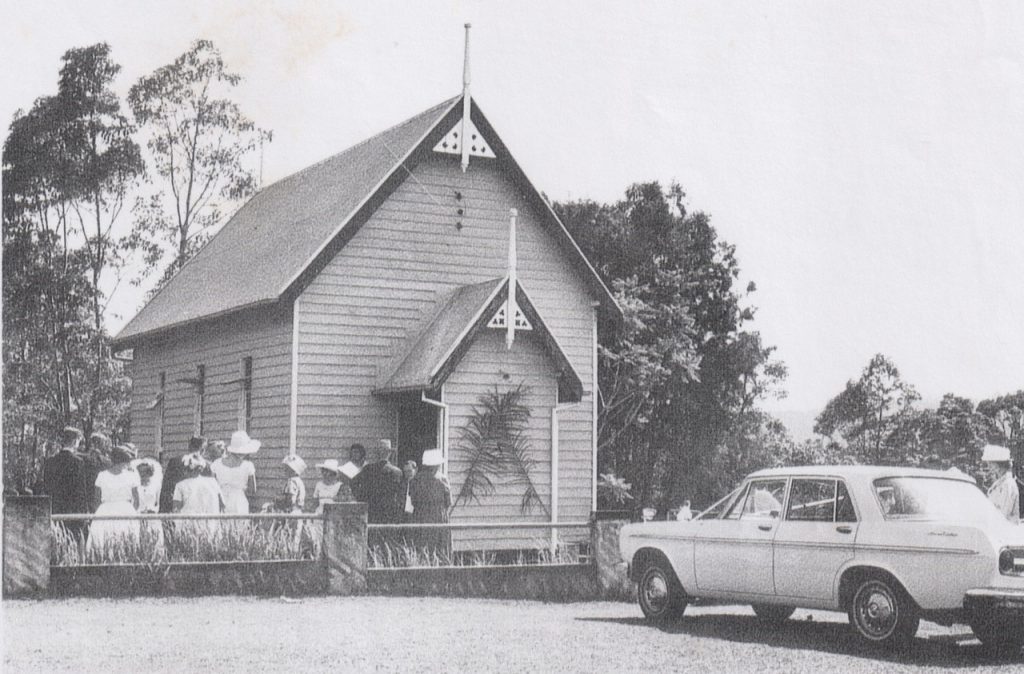 Girls wore pretty dresses and gloves and hats to Sunday school. The last Service was held in the church in 1965, before it was sold and moved to Coolum in 1968. Only the concrete steps remain now in Ash Park, behind the old tennis court.
– from Diddillibah, by Eunice Paulett, published 2022