A 10-hectare semi-rural sanctuary on the Sunshine Coast is offering hope and changing the lives of some of the estimated one million Australians who have eating disorders.
Mooloolah's Wandi Nerida centre – Australia's first and only residential eating disorder facility – has helped 63 residential participants since opening on June 8 last year.
The important work of the dedicated staff was recognised in the latest Federal Budget, with a further $1.3 million package for patient treatment.
Wandi Nerida executive director Jodie Ashworth said an average 60-day stay at the 13-bed facility, owned and operated by the Butterfly Foundation, cost about $75,000 for each participant.
The government funding, along with the generous support of philanthropic donors, would allow the facility and staff to continue to help all those needing care, regardless of their economic status.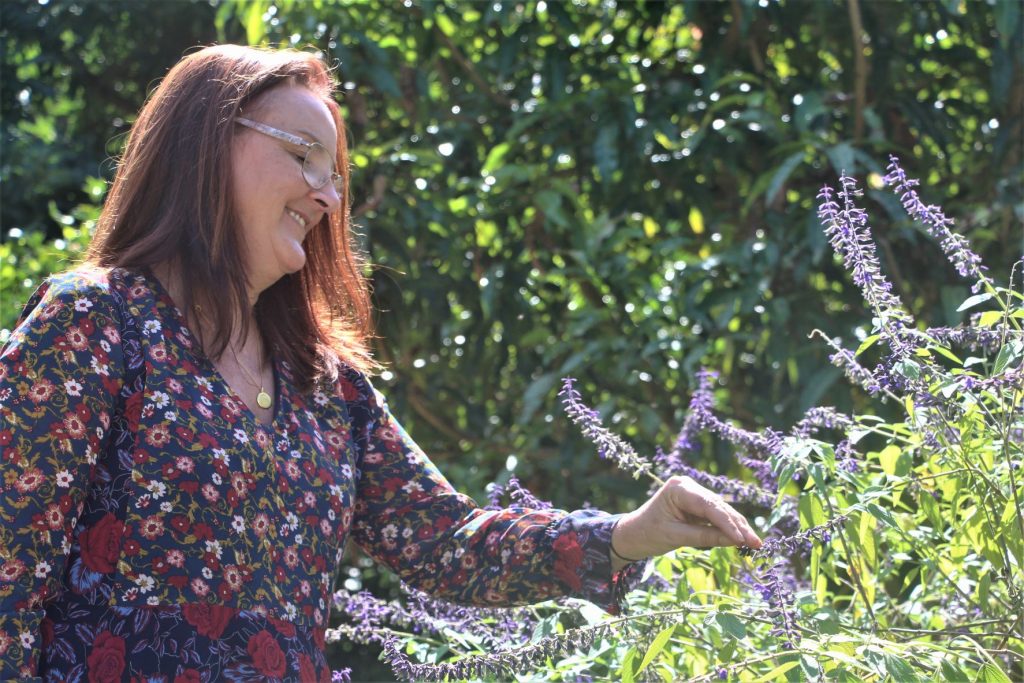 The unique programs and support offered at the Old Gympie Road property – from equine therapy to art and permaculture – are helping current participants including bubbly Tyler-May, 25, from Sydney.
Tyler-May is seven weeks into her initial 60-day program and has already extended her stay for a further 30 days.
For the first time ever, she is positive about her recovery and excitedly making plans for the future.
"I've done a lot of admissions in Sydney. Here the program allows for staff to be more consistent and well-rounded in their care," she said, on her return from a group excursion and breakfast at The Edge Café in Montville.
"The support is phenomenal."
Tyler-May said that instead of concentrating solely on participants' weight and reaching a point where they could be sent home, the Wandi Nerida programs taught life skills such as cooking and shopping. The program also offers specialised one-to-one outings with dietitians and psychologist.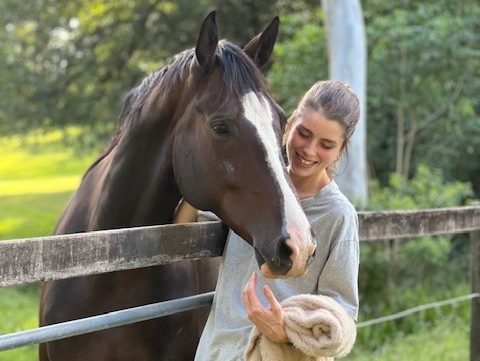 Recovery navigators and over a third of the staff  with lived experiences of eating disorders allowed participants to see living success stories.
"To be able to see they've come through their eating disorder is an amazing experience to have around us," Tyler-May said.
"It really gives you hope. It feels like your team is working with you, not against you.
"My dad came to see me from Sydney and he said he was shocked at the person I am now and the person that's come back out that he hasn't seen in years.
"It's the first time I've ever committed to long-term treatment.
"I don't feel like I'm in a hospital or treatment facility.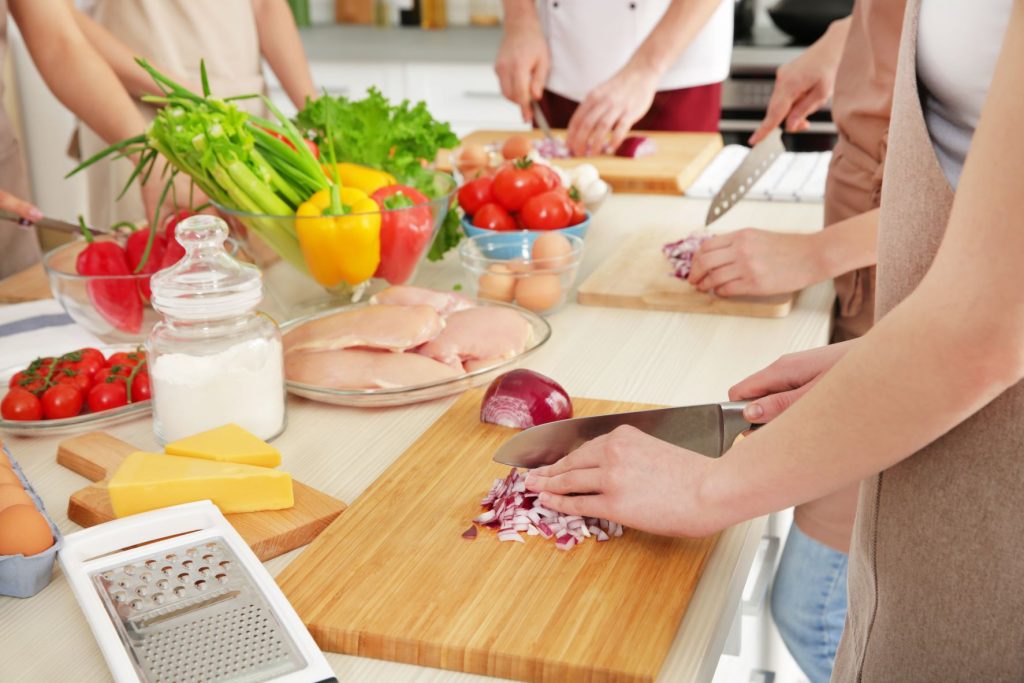 Help us deliver more stories that inform, connect and celebrate the Sunshine Coast by signing up for our free Daily News Feed: Please go to SUBSCRIBE at top of this article and add your name and email address.
"Here I have a team that believes in me and that I can recover for the first time in my life."
Tyler-May said she had suffered anorexia nervosa since about 2017 when she was 19. Her condition had since been diagnosed as "severe and enduring".
"With severe and enduring, they (medical practitioners) think you are going to be in and out of hospital the rest of your life. They don't think you can maintain yourself in the community," she said.
But the Bachelor of Communications graduate is looking forward to a time when she can return to the Sunshine Coast to use her degree and  lived experiences and possibly act as a recovery navigator for other Wandi Nerida participants.
Thirty-two-year-old mum Paula, from the Gold Coast, is learning how to love herself, regardless of her size and weight.
The mum of a 12-year-old daughter is also at the seven-week mark of the program, which her husband suggested she try after he stumbled upon an article on the treatment facility.
Paula has had her eating disorder "for as long as I can remember".
Since the age of 14, she has been on see-sawing cycles of bingeing and restricting eating, with a tendency to overexercise as well.
"It's just pushed down our throats all the time that you need to look a certain way," Paula said.
"I never saw anything wrong with restricting my calories extensively or fasting for long periods of time because it's very widely  accepted in society."
Looking back, she can pinpoint two key problems.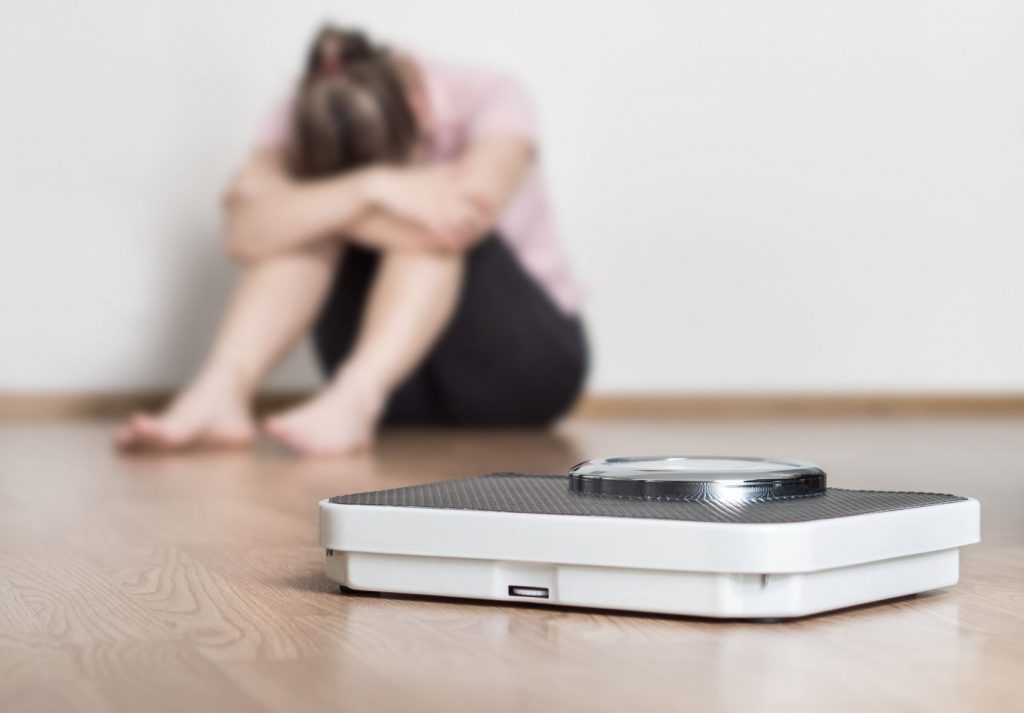 "My mum was always on a diet and it didn't matter what size she was," Paula said.
"When she started that whole venture, she was very small and I (grew up) witnessing that.
"And my dad made a comment to me when I was about seven that if I sucked my stomach in, I'd be thin like my sister. That was something that really stuck in my mind when I think about the catalysts of my eating disorder."
Because her parents were separated, Paula experienced a "feast and famine" of eating patterns – limiting food intake because money was tight when living with her mother during the week, but "eating until I was sick" on weekends as her father tried to overcompensate for lost time together.
"For a long time, doctors didn't take me seriously," Paula said.
Local journalists supporting local people. Help keep independent and fair Sunshine Coast news coming by subscribing to our free daily news feed. All it requires is your name and email. See SUBSCRIBE at the top of this article. 
"If I ever went in (for appointments), they would just be like 'Oh, you just need to lose weight and you'll be better'.
"There'd be instances where I'd lose a lot of weight and I'd come back and I'd be like 'I'm still depressed'.
"I saw a dietitian for a while and I did see an eating disorder psychologist as well but  nothing as hands-on as this."
The holistic caring approach allowed her to find the intensity of treatment programs she needed "all in one place".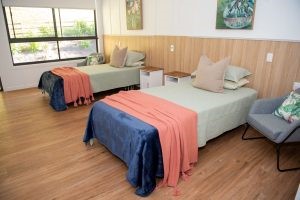 As a mum, the live-in facility also gave her the time away from home she needed to allow herself to recover, and she has signed up for the 30-day extension.
"In anything to do with mental health, you can feel like a number, whereas here is just the individual care. It feels like they actually really care about you and believe you can recover," she said.
"Professionals can give you information until the cows come home – there's an element of believing it might work for other people but not for you. But when you speak to people who have lived through it, you believe 'it could happen for me'."
Ms Ashworth said more than a third of the staff at the facility were "living examples" of recovery or family members with lived experience of loved ones with eating disorders.
Lead nurse Serena Riley, for example, had an eating disorder from the age of 10 for nearly a decade.
"The fact that there are people who have recovered and can role model and can connect and empathise on another level is something the participants talk about being really beneficial to recovery," she said.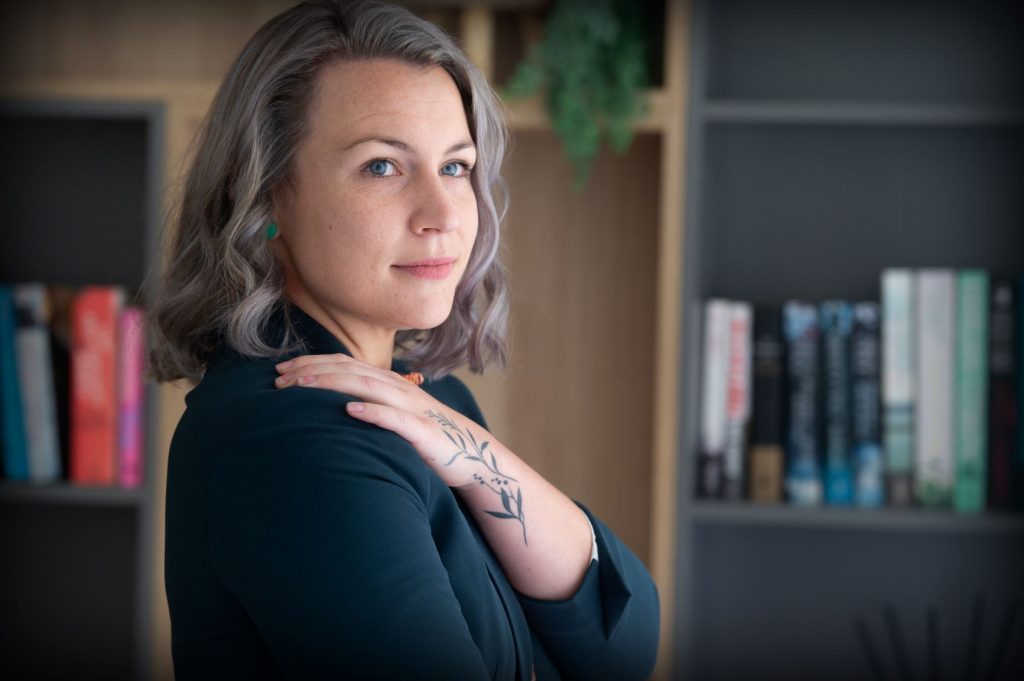 Ms Ashworth, whose daughter has recovered from bulimia nervosa, said staff were fielding 10 inquiries a day on average, although not all those progressed to referrals.
Despite Covid border restrictions, a 80-90% occupancy had been maintained over the past year.
Participants had been mostly women aged 18-50, with an average age of 24, although non-binary and males also were among the participants.
The past year had been a steep learning curve, Ms Ashworth said.
Do you have an opinion to share? Submit a Letter to the Editor with your name and suburb at Sunshine Coast News via: news@sunshinecoastnews.com.au
"In the early days, there's been some learnings about our admission criteria and ensuring people are ready for care," she said.
"We've seen some shorter stays, but now we're finding most participants have at least one extension of 30 days on top of the 60 days' stay.
"We're giving quite intense psychological support and quite often our participants are coming with anywhere between a three and 15-year eating disorder on average and you can't solve those chronic issues in weeks. It takes time."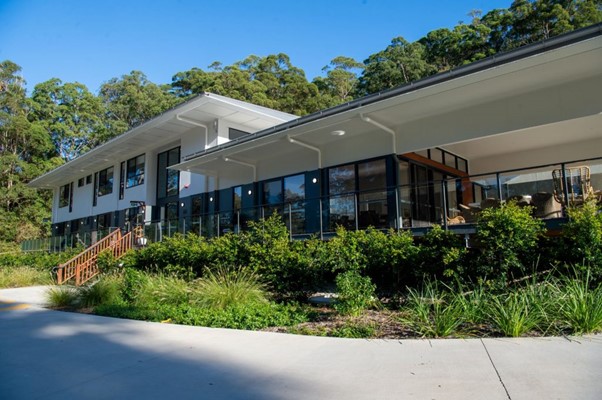 Among the "curve ball" surprises of the past year have been:
Flooding that turned their area into an island. "Our staff were parking on high ground in the mornings and a 4WD with a snorkel  was bringing them in. On Day 3, we evacuated and Sunshine Coast University Private Hospital hosted our staff and our participants for 48 hours. Sunshine Coast University Hospital was very supportive as well. A time of difficulty but also a time that built community spirit and made us acknowledge just how supportive the Sunshine Coast  community can be."
Christmas in lockdown. "We had Covid cases over Christmas. Many staff who had booked to go home for Christmas couldn't. Families coming across borders didn't happen. We had to make the best of what we could."
a resident carpet python nicknamed "Stan" who has a taste for the facility's chickens.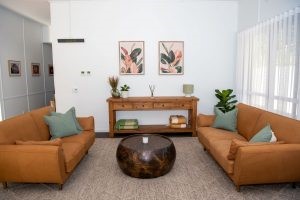 Demand for this new model of residential care is high but other states are now looking at establishing their own facilities.
"The Federal Government provided $64 million to scope an eating disorder residential facility in every state and that work is now being pushed through," Ms Ashworth said.
"NSW has recently visited facility and spent two days with architects (here).
"We're working with other states to help build their models of care and their facilities.
"Wandi Nerida always was a proof of concept from Butterfly Foundation so we could provide the learnings to others states and territories and provide a better footprint for Australians suffering from eating disorders to improve their recovery journeys.
"The program is under clinical and economic independent evaluation and the clinical early outcomes from the small amount of data we have were positive.
"Are we changing lives? Our  early clinical outcomes say we are."
If you or someone you know is struggling, called Lifeline on 13 11 14.
If you need help with eating disorders, call the free Butterfly National helpline on 1800 ED HOPE (1800 33 4673).