Viva La Vintage Markets
Lovers of vintage treasures and bespoke crafts are in for a fine time at the next Viva La Vintage Market. The markets are held four times a year and have developed a reputation as the place to find unique collectables. Viva La Vintage coordinator Lisa Williment curates the stalls for the market and is excited by the collections coming to next Viva La Vintage. Shoppers will be happy to know the space is weather-proof and air conditioned, so it's a comfortable space rain, hail or shine.
When: Sunday, April 24, 9am.
Where: The Imperial Hotel Eumundi, 1 Ethridge Street, Eumundi.
Tickets: Free event.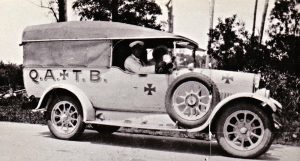 Centenary Display Exhibition
Official ambulance services to Nambour and the hinterland began 100 years ago this month and to celebrate this milestone, there will be an open day at the tramway terminal in Mill Street. Nambour Ambulance Station is inviting the community to come along and celebrate. There will be a sausage sizzle, face painting, entertainment and memorabilia on display, including vintage ambulances. Also, paramedics will be donating their time to promote CPR awareness. It's an opportunity to celebrate 100 years of service with past and present staff.
When: Saturday, April 23, 10am to 2.30pm.
Where: Nambour Tram Facility, Mill Street, Nambour.
Tickets: Free event.
Eurobeat – Almost Eurovision
Eurobeat – Almost Eurovision is a riotously funny and dazzling musical comedy homage to the biggest annual song contest in Europe, presented live on stage with you, the audience, having the power to decide which of the 11 competing countries will win via live voting. As borders reopen, celebrate the countries you've been missing out on. Prepare to laugh, cringe, and be dazzled by this chaotically funny musical, directed by Peta Beattie, and assisted by an incredible cast and crew.
When: Friday, April 22 and 29, 7.30pm. Saturday, April 23 and 30, 2pm and 7.30pm.
Where: BATS Theatre, 1 Church Street, Buderim.
Tickets: $30 for adults, $24 for seniors and students, via Bats Theatre or by phoning Alice on 0427 856 680.
Park Sounds
Park Sounds is back and taking Eumundi by storm. Come and show your support for local musicians, all the while kicking back for a casual afternoon of entertainment. Pack your picnic rug for this fabulous afternoon of free live music, and a great line-up that will see Cora & Lochie, Yeah The Girls, Little Mountain Duo and the Ryan Giles Trio take to the stage. This is an alcohol free event.
When: Sunday, April 24, 2pm–5pm.
Where: Dick Caplick Park, Eumundi.
Tickets: Free event.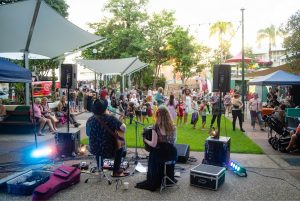 Nambour Forecourt Live!
Nambour Forecourt Live! is a free, family friendly live music event thanks to Peace Run Records. The day will feature live music by local artists, Bobby Longstaff, Those Folk and JaZZella. There will be creative workshops, a licensed bar thanks to Tram Co. and food trucks with a range of cuisines. There will also be children's face painting by donation, as well as donut decorating and a weaving workshop.
When: Friday, April 22, 4pm–8.30pm.
Where: Nambour Council forecourt, Corner of Currie Street and Bury Street, Nambour.
Tickets: Free event, register via Eventbrite.
Montville's Starry Nights Outdoor Cinema
Montville State School P&C are excited to host their second Starry Night community movie event. Following on from the success of last year's event, this year they will be playing the DreamWorks movie Rise of the Guardians. The event will have Montville Gourmet Pizza available for purchase, as well as a selection of concession stand snacks. Alcohol will be available for purchase for those over 18 years of age. This is an inclusive community event and will have a sensory space and quiet games set up for those who need to be up and about during the movie. Pre-movie entertainment will include live music.
When: Friday, April 22, 4.30pm.
Where: Montville State School, Main Street, Montville.
Tickets: $5 per person, $20 for family tickets, via Eventbrite.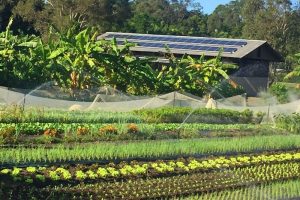 Shambhala Food Relief Fundraiser
Come along for a fundraiser in support of those affected by the floods and meet for a morning of connection, movement, and nature immersion. Immerse yourself with a beautiful morning on the farm while raising funds for those affected by the floods in the Northern Rivers. All proceeds raised will go towards helping the flood relief efforts.
When: Saturday, April 23, 9am.
Where: 58 Justin Road, Doonan.
Tickets: $40 via Eventbrite.
The Beatles Unplugged
Sixty years on from their debut album, no band has accrued more success, more fame or more respect than The Beatles. With 600 million record sales and 20 number one hits, the influence of The Fab Four remains as strong today as ever before. Capturing the intimacy and energy of the popular MTV Unplugged series, this new production is a unique celebration of the harmony and composition of the greatest band in history.
When: Sunday, April 24, 6.30pm.
Where: Maleny Community Centre, 23 Maple Street, Maleny.
Tickets: $45 via TryBooking.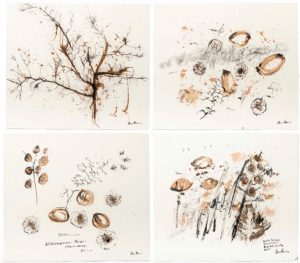 Creative Mark-Making Workshop with artist Anne Harris
Join art prize finalist Anne Harris for an expressive, free-thinking workshop that will explore natural inks and mark-making tools. The group will create mark-making tools to use on paper, to respond and record memory. Participants will also learn how to make natural inks from plants and everyday household ingredients – a key theme to Anne's practice. All skill levels welcome. Suitable for participants 16-plus.
When: Friday, April 22, 9am to 3pm.
Where: Caloundra Library, 8 Omrah Avenue, Caloundra.
Tickets: $120 via Sunshine Coast Council – Events.
Help us deliver more stories that inform, connect and celebrate the Sunshine Coast by signing up for our free Daily News Feed: Please go to SUBSCRIBE at top of this article and add your name and email address.