A former NRL star who has battled drug and alcohol abuse has started a bright new career helping others.
Ex-Newcastle Knights and Sunshine Coast Falcons halfback Jarrod Mullen is now a youth worker, aiding disadvantaged children.
The 35-year-old has been helping children with disabilities, or from disadvantaged backgrounds, after moving to the Sunshine Coast in late 2020 and finishing his playing career.
"It's unreal," he said.
"I've always wanted to help the next generation make better decisions than what I did, especially the kids who are going through tough times.
"I'm showing them a better path. It's all about who they hang around and the choices they make. So, I'm just trying to put them in the right direction.
"A lot of them love their footy, so they listen to me, which makes it easier."
It's a spectacular transformation for the former State of Origin player, who almost died from a drug overdose in 2018.
"I'm very proud of how far I've come since then," he said.
Like stories about inspirational people? So do we. Help us publish more free articles by subscribing to our free daily news feed. All it requires is your name and email. See SUBSCRIBE at the top of this article
"I got very close to death, but I think everything happens for a reason and if I didn't have the overdose and go to rehab who knows where I would be.
"I could still be living on the street.
"Everyone has got choices to how they react to things, so I'm trying to react in the best possible way and use my experience to pass on to the next generation."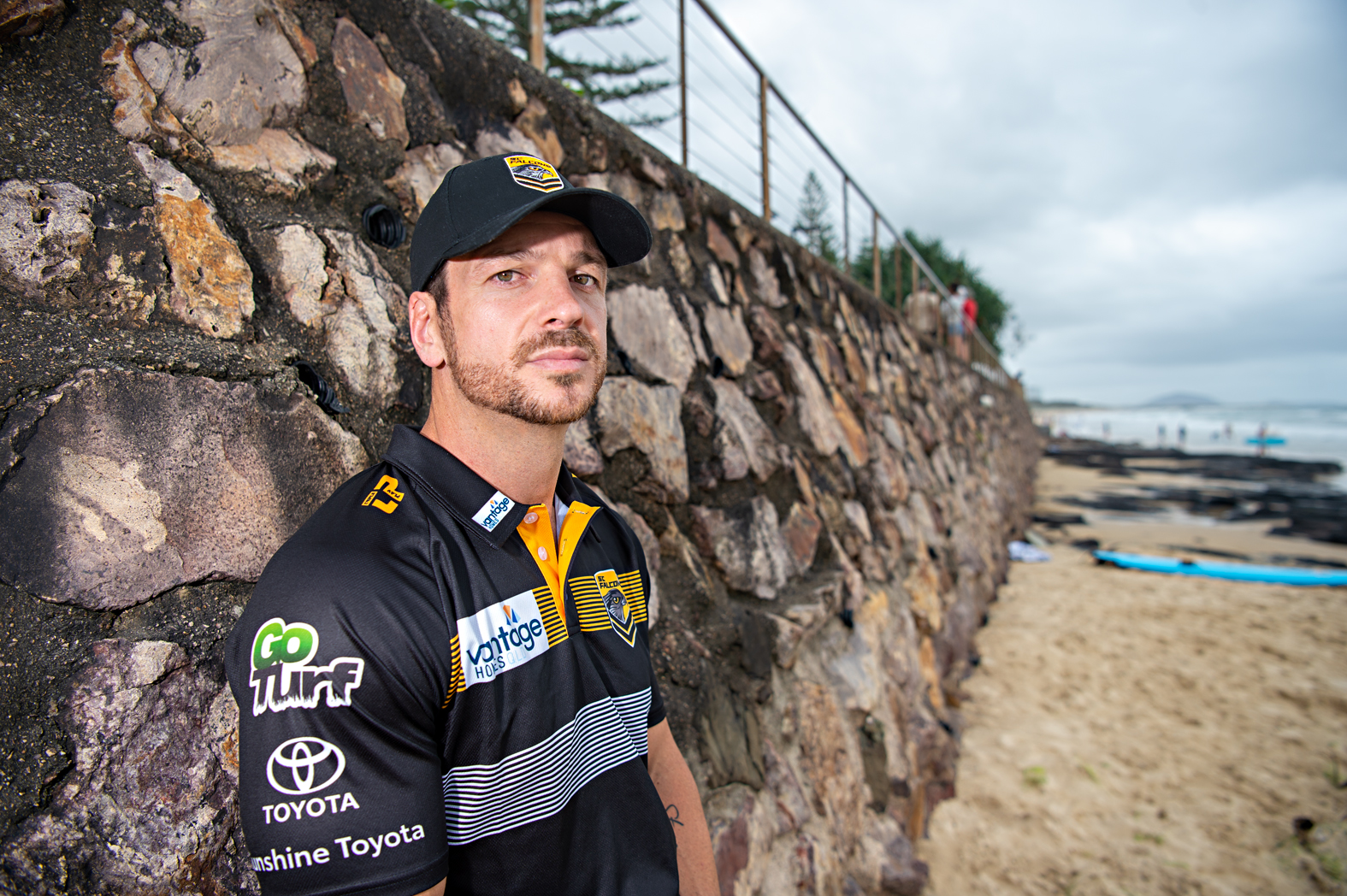 Mullen made his NRL debut in 2005 and played 211 games for the Knights, along with one  game for New South Wales in 2007, during a 16-year career, before being suspended for using anabolic steroid drostanolone in 2017.
He almost died from a cocaine overdose in 2018 and he pleaded guilty to drug trafficking in 2019 and received a community corrections order.
But Mullen received counselling and got perspective as a volunteer (delivering furniture) during his 300-hour community corrections order with the Salvation Army in Wollongong.
He changed his approach to life by giving up drugs, alcohol and social media, before moving to the Sunshine Coast in late 2020.
Mullen joined the Sunshine Coast Falcons, when he told Sunshine Coast News he planned to use his experiences to help educate and support young athletes. 
But his return to rugby league was short-lived due to a shoulder dislocation early in the season, and he turned his attention to a career helping children.
Mullen, who has a Certificate IV in Alcohol and Other Drugs, was eager to share his knowledge and experience with others.
"But I couldn't get into that workspace until I met the right people," he said.
He met Brad Hitchman, a board member with local charity Connect Kids, and was offered the chance to help some of the region's disadvantaged youngsters.
Mullen's first client was one of Hitchman's children.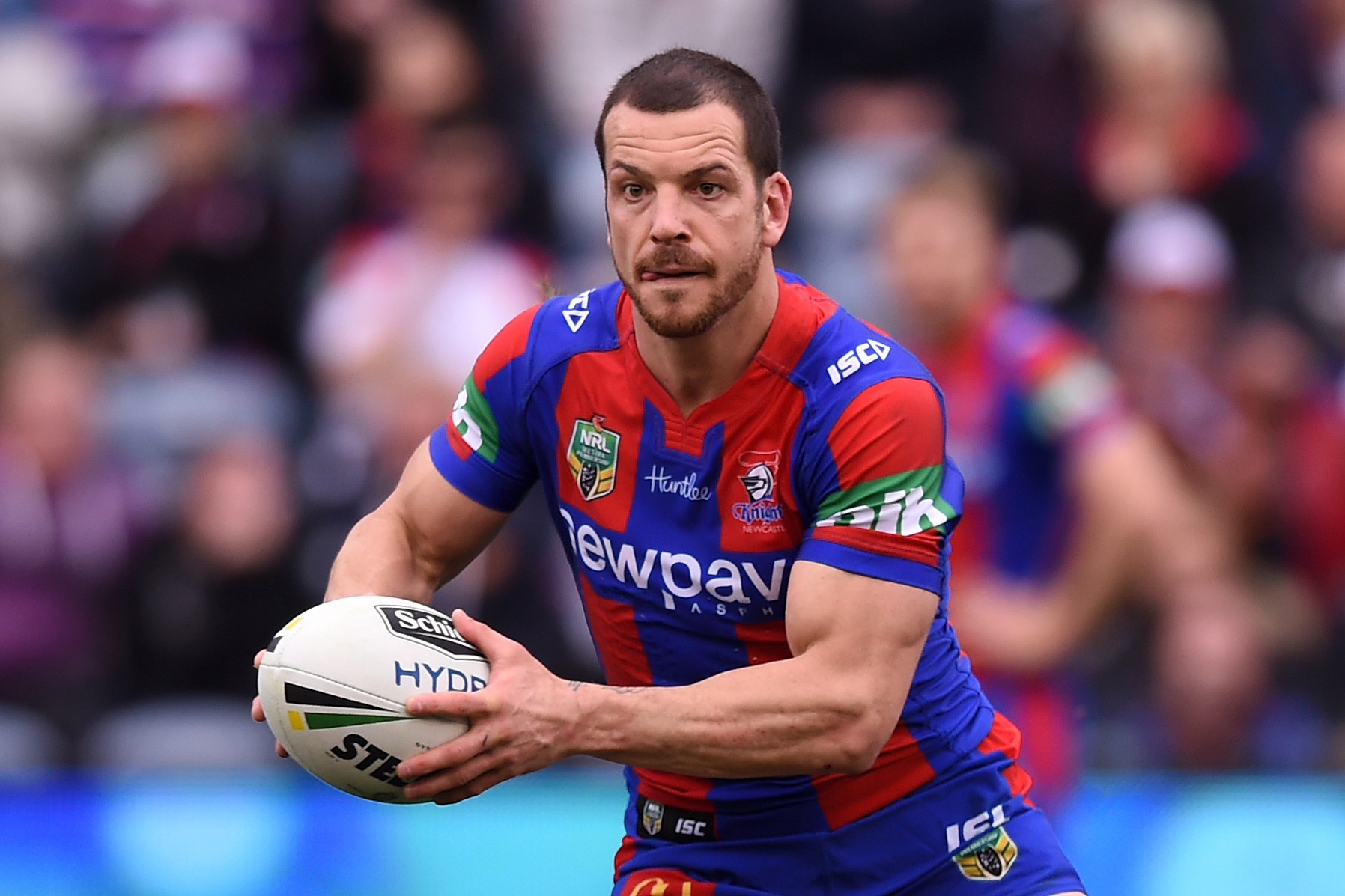 He soon took on several youngsters and now runs a self-employed business.
Mullen said the smiles on the kids' faces makes it all worthwhile.
"As much as I'm helping the kids, the kids are helping me," he said.
"When we're together, I always leave the ball in their court and see what they want to do.
"I give them some options and it allows them to make some decisions, when a lot of their life's decisions are made for them."
"They open up to me more every time I see them but I don't pressure them to talk about their lives. I've just become friends with them and they can talk about their struggles.
"There's a lot of kids struggling out there and if I can help them in anyway, just to take their mind off what's going on at home or at school or anything like that, then that's a win at the end of the day."
He said his partner Tamara has been his "angel" and his two-year-old daughter Stevie is a "blessing to go home to every day."
"She (Stevie) gets to see the best version of me. If I was still battling drugs and alcohol, we just couldn't do it."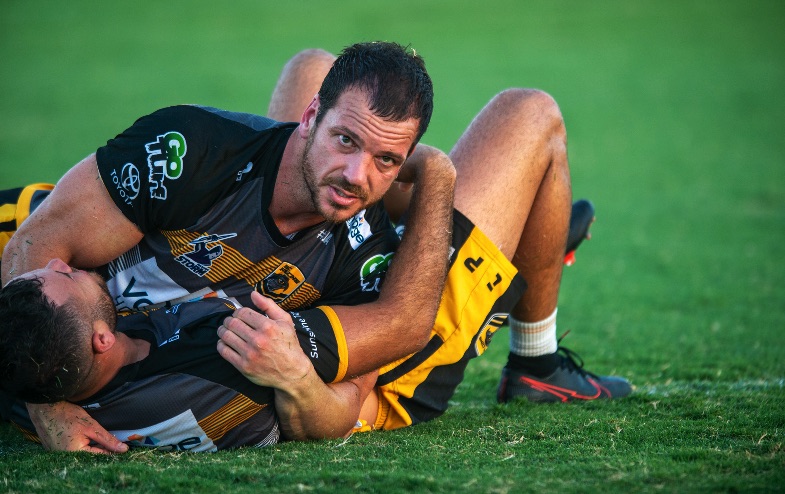 He said his move to the region helped him find his mojo, but it was ultimately up to him to overcome his addictions.
"You can change the environment but at the end of the day I could go to a liquor store or find drugs if I really wanted to. So, I've changed my mindset on how I want my life to be," he said.
"I don't want to go down that path again. I know how much destruction that causes in my life."
Help keep independent and fair Sunshine Coast news and opinion coming by subscribing to our free daily news feed. All it requires is your name and email. See SUBSCRIBE at the top of this article. 
Mullen still has a hand in rugby league. He does some one-on-one coaching and is part of a group behind emerging online coaching platform Coach AI.
The program boasts hundreds of drills and sessions via an easy-to-use digital platform, to help community club coaches.
"If there's a dad who is thrown into the coaching gig because his kid is in a team, then we've got the platform for him. There's up to 800 drills," Mullen said.
"Coaches can log on and click on what they want to work with, and they will have access to diagrams, video and more.
"It's about educating the next coaches, so they don't just turn up to training without any ideas.
"It (the platform) is going to be big.
"We've got a lot of interest from clubs around Australia and overseas.
"The junior players coming through are going to have the best coaching, even if they live in Alice Springs."
Programs are up and running for under-6s to under-12s, while more are on the way for under-13s to under-18s.
The group behind it consists of Mullen, Maroochydore coach and ex-Manly assistant coach Dennis Moore, Caloundra under-18 coach Kenny Greenway, Kawana coaching director Sam Elvey and Blake Mara, who has worked as development manager for the Bulldogs in Queensland. Gold Coast's Angelo Lauro also assists with operations.