A police officer who plummeted 15m while bushwalking on holiday has been described as a "walking miracle" as he recovers from life-threatening injuries.
The Sunshine Coast community has been rallying around Senior Constable Mark Barclay after the devastating accident near a waterfall at Mount Wellington in Tasmania on December 29.
The father-of-two fell over rocks and into water when the ground gave way as he was hiking with his family and holding his young son's hand.
Amazingly, little Lincoln did not fall with his father as Mark managed to let go of him.
Family members pulled Mark unconscious from a creek before paramedics arrived and he was later flown to Royal Hobart Hospital in a critical condition.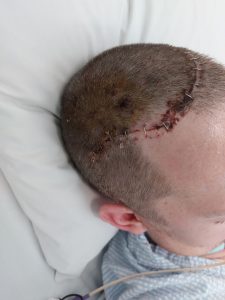 The Sunshine Coast Tactical Crime Squad officer and valued member of the Police Dive Unit was placed into a medically induced coma for three weeks.
His multiple injuries included broken legs, significant facial fractures requiring 12 hours of reconstructive surgery, and swelling on the brain resulting in other complications.
After three harrowing months for his family, Mark was flown from Tasmania to Princess Alexandra Hospital in Brisbane in February and discharged on March 30.
Mark's wife Alana is convinced his survival is "an absolute miracle".
It took six paramedics, two doctors, four firefighters and Mark's two brothers to lift him through the rocky, uneven area before he was transported to hospital.
The accident, which happened on day two of the Barclays' Christmas vacation late last year, has upheaved their lives.
Alana, a teacher, had to take leave over the first two terms of the new school year to care for him and the family, help him dress and drive him to medical appointments.
Daughter Ava, 5, missed joining her friends for the start of Prep.
And young Lincoln still can't really understand why daddy missed his fourth birthday because he was "asleep" in his coma.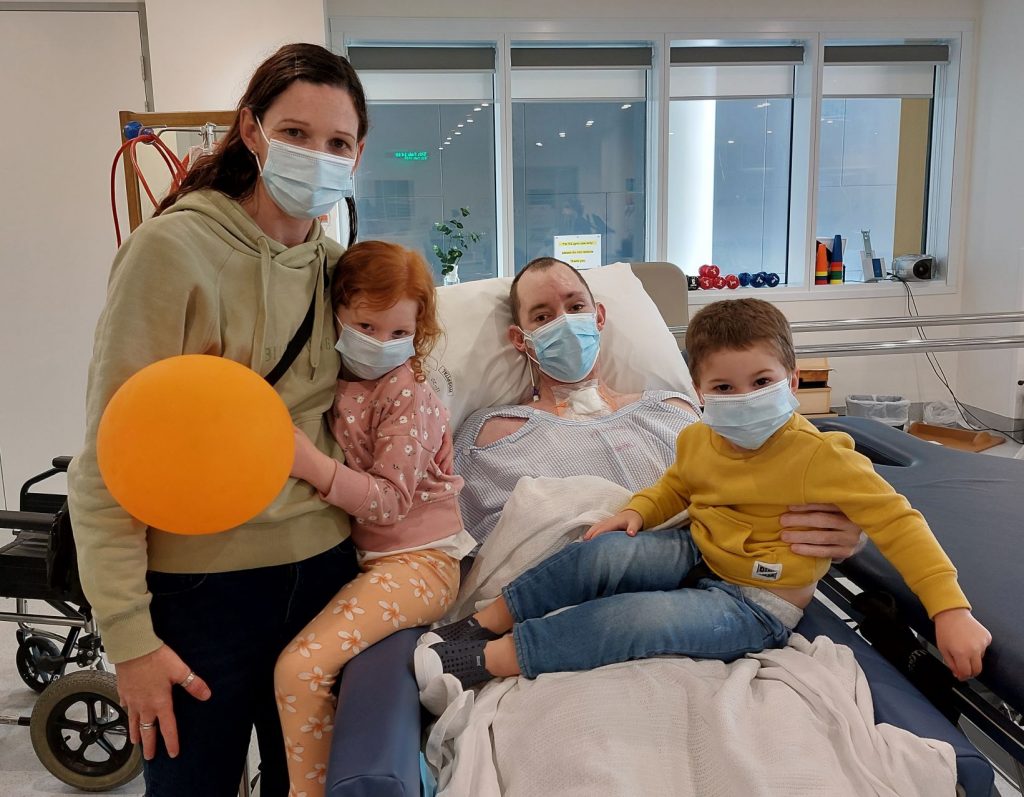 Now at home, Mark is able to slowly get around on flat surfaces with the aid of a walking stick, yet faces a long rehabilitation and recovery period as a Sunshine Coast University Hospital outpatient.
Alana said she couldn't believe the rate of progress already.
"He only started taking steps six weeks ago using a very high rollator to lean on," she said.
"He gradually increased the distance he was able to walk and then was upgraded to a walker and then a crutch. He's now able to walk around our house without any aids.
"He's blown us away the whole way through. He honestly is a miracle.
"We're trying to keep positive and that's the only way we've been able to mentally get through it.
"I still don't believe it's happened, actually. It's such a horrible nightmare.
"I just keep focusing on where he's going. He, too, is a very positive person. You ask anyone. He just keeps looking forward.
"Mark is talking about going back to work but we just don't know how long it will take for that to happen.
"He'll get there. A long road ahead but he will get there."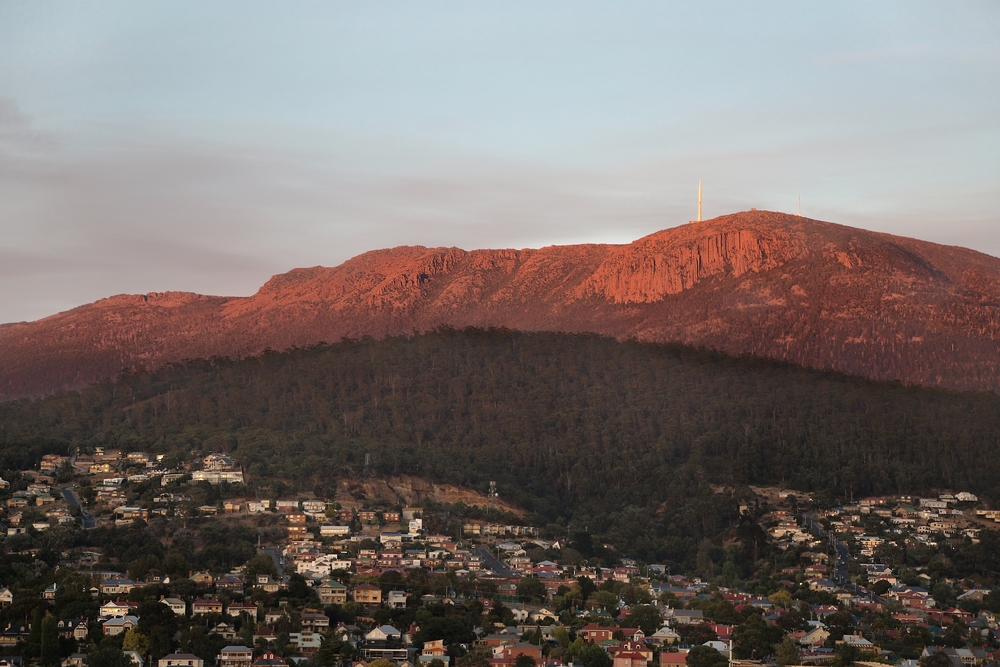 The family has been overwhelmed with gratitude for the support they have been receiving from the community.
Queensland Police Service (QPS) officers, including many of Mark's colleagues, took part in a swim-a-thon at the Queensland Police Academy pool at Oxley from 8am on February 24, swimming laps continuously on a rotational basis for 24 hours to help raise funds towards his recovery.
Now Goodstart Early Learning Little Mountain will be hosting a market on Saturday, May 14, from  7am to noon in the centre carpark in Keneland Drive for the family.
Assistant director Stacey Mullins is calling for more stallholders other than food businesses to take up the limited spots left and for marketgoers to bring their cash to help out the young Barclay family.
Stalls are $20 each and Goodstart requests that a percentage of profits on the day from each stall be put towards the final total figure raised.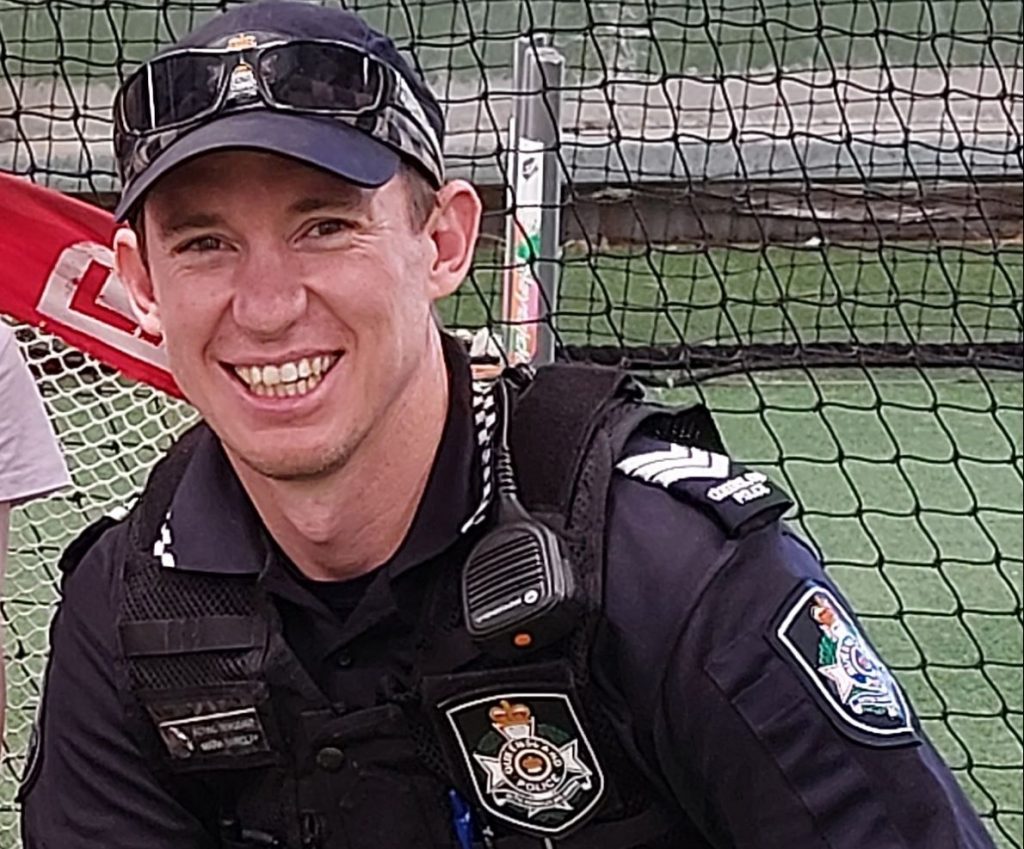 As well as bake stall goodies made by centre families, the local Lions Club will run a sausage sizzle.
Little Mountain businesses have donated goods and services for a silent auction.
Emergency services personnel will be on hand to demonstrate equipment and vehicles for the children, and visitors can take aim to "dunk a cop" in the tank for $1 a go.
Stacey said the Barclay family had been involved with the centre for two years — first with Ava and now with Lincoln.
"Our end goal is just to try and raise as much as possible for the family," she said.
"They're just such a beautiful family.
"Before the accident … Mark would come in in uniform and bring the police car and do a whole heap of things for our children.
"He's actually coming in now to bring his son to kindy.
"It blows us away. To be able to have a conversation with him now and have him here is amazing.
"It really is a miracle he's alive. He's a walking miracle."
Doctors have had to uncover the extent of Mark's cognitive and physical injuries.
They realised he had damaged the hearing in his right ear that may require a cochlear implant.
He had also lost peripheral vision in his right eye and was seeing double — a condition that may require prism glasses.
Damage to the vestibular area of his ear had affected his balance.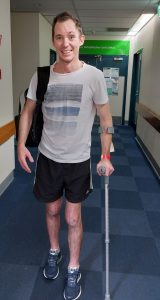 Alana said doctors were taking a "wait-and-see" approach and would reassess after another three months as some of the other nerve damage could heal itself.
Alana said she cried every day for three months.
"Sometimes they're happy tears, sometimes they're just overwhelming tears. Obviously (we were) in shock for the first few weeks after the accident happened," she said.
"The QPS have done the fundraiser but behind the scenes they've got people left, right and centre constantly doing little things for us that haven't been reported  on.
"Oh my gosh, to think about everything is mind-blowing, really.
"It helps us not have to stress about anything. We just have to focus on his recovery for now."
To inquire about stalls for the Goodstart Early Learning Centre Little Mountain market day, call 5492 8044.
To assist Mark and his family during his recovery, donate to – Bank: QBank. Account name: Mark Barclay Welfare Fund. BSB: 704 052. Account number: 100207103