The Easter long weekend is expected to busy at Noosa North Shore and police will be there to remind drivers that road rules apply to beach driving as well.
Sunshine Coast Highway Patrol and Noosa Police will conduct patrols during the break.
Some of the main issues that police have observed from beach drivers include overloading vehicles, defective vehicles and speeding.
Speed limits apply on beaches and inland tracks, just like they do on roads, so check speed limits and obey all signs.
Normal road rules apply as well.
Indicators must be used when overtaking or turning and vehicles must keep to the left of oncoming traffic.
Seatbelts must be worn at all times and travellers must never travel on the outside of the vehicle (roof, ute tray etc).
It's also important that drivers ensure that they load their vehicles correctly. Overloading a vehicle is dangerous.
Uneven or heavy loads on roof racks can cause vehicle roll-overs so it's important for drivers to check their vehicle is loaded evenly, with heavy items stored low.
A vehicle access permits and camping access permits must be purchased from National Parks and Wildlife and displayed on the windscreen of vehicles whilst driving in the recreation area.
The Great Sandy Information Centre is located near the Tewantin Ferry and can provide advice from 8am to 3pm daily.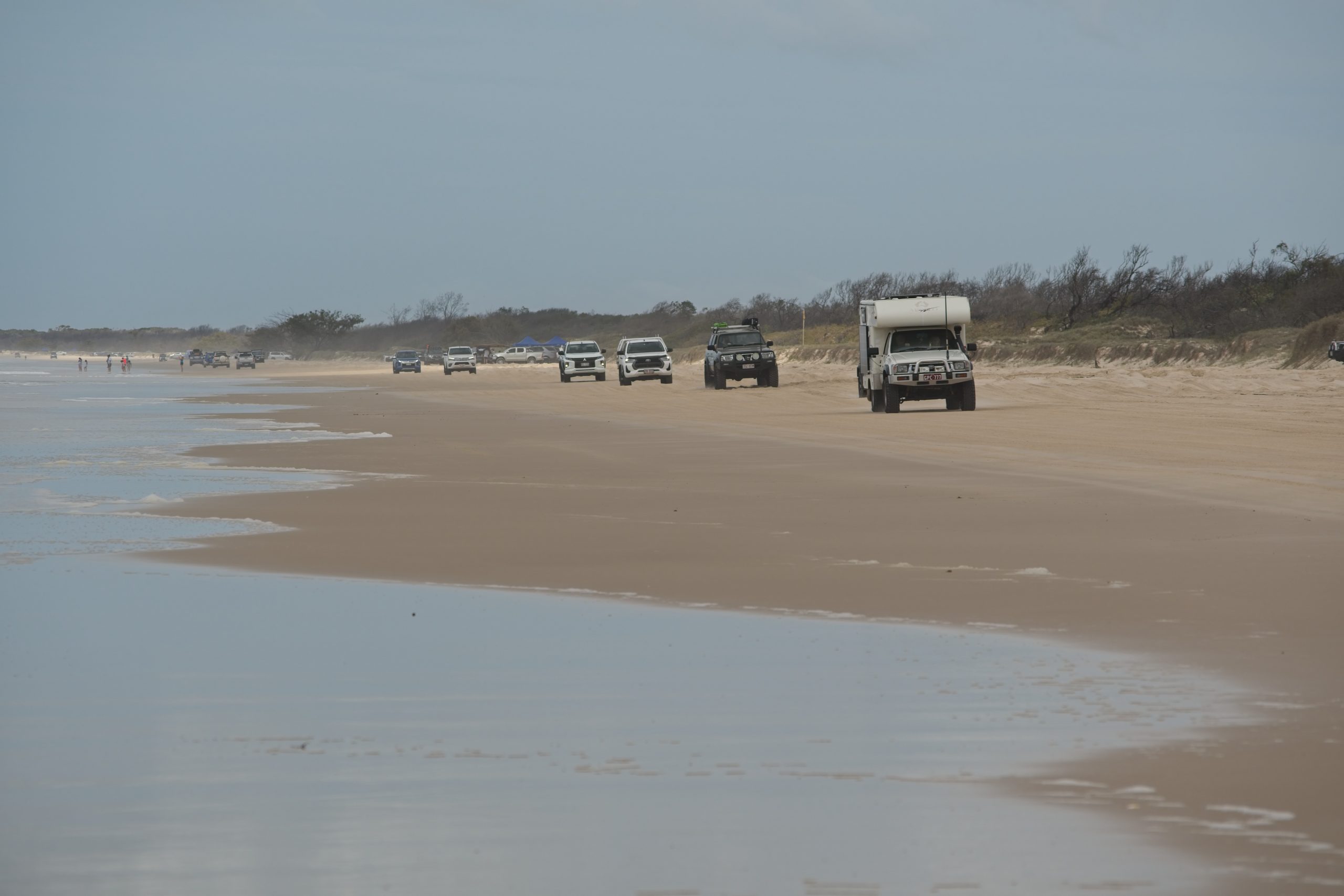 Tips for travelling on the beach
Travel at low tide or within two hours either side of low tide.
Stay on the harder sand between the waterline and the high tide mark.
Avoid the salt water and take care in creek crossings to avoid potentially being stuck.
Keep left. Beach traffic is two-way.
Watch out for people, particularly children.
Be aware of animals that habitat in the area, like turtles that nest and hatch from November to March, as well as birds that use beaches and dunes for nesting and roosting.
Further information is available from Queensland Government – Parks and Wildlife.  
Help us deliver more news by registering for our free daily news feed. All it requires is your name and email. See SUBSCRIBE at the top of this article.