They were there for us throughout the pandemic, sitting under our feet at the desk as we worked from home.
They lapped up our extra attention on lunch breaks and never questioned why so many more walks became part of the daily routine.
They proved their doggone loyalty, obedience and unconditional love daily.
Now Australians are "giving back" to their four-legged furry friends by treating them to their own holidays in paradise.
SCROLL DOWN FOR THE COAST'S TOP DOG STAYZ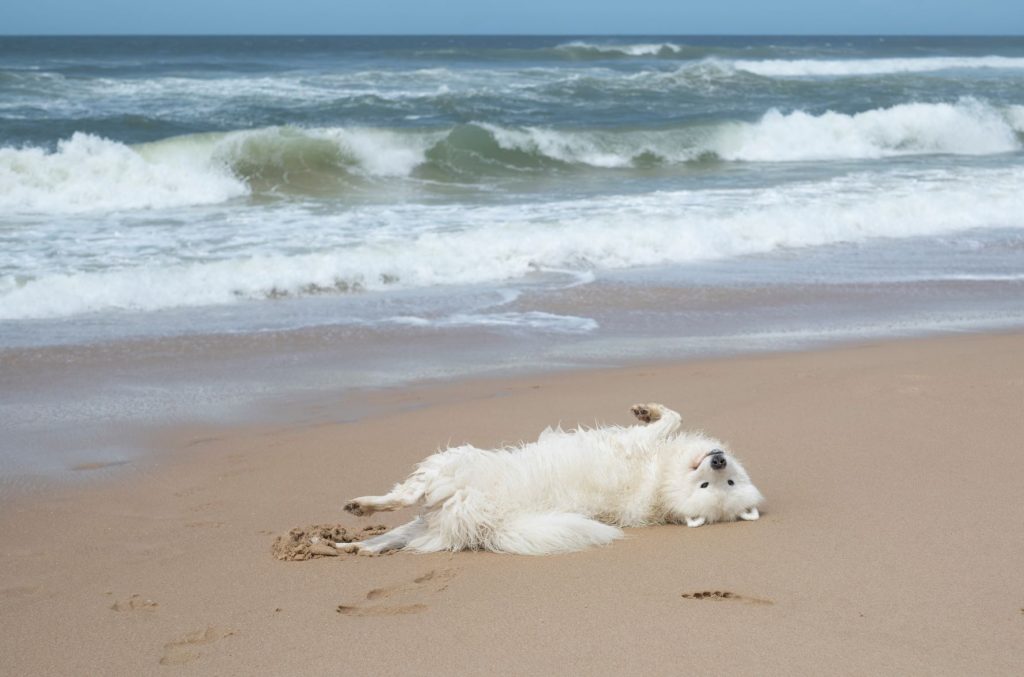 Research commissioned by Stayz reveals that Queensland is the third most pet-friendly holiday destination in Australia, and the Sunshine Coast is No.1 top destinations for Aussie dog owners across the state.
More than half (55%) of Aussie dog owners are already planning travel trips with their four-legged friends this year and are most excited to visit a beach location (51%) and to form a stronger bond with their dog (33%).
Other findings:
Australian dogs are set to travel more than ever in 2022, with two million Aussie households planning a holiday with their canine friends
two in five dog owners say their pet is better behaved (39%), happier (40%), more playful (55%) and wags their tail more (48%) on holidays
more than half of Aussie dog owners prefer beach holidays (51%) with "Rocky".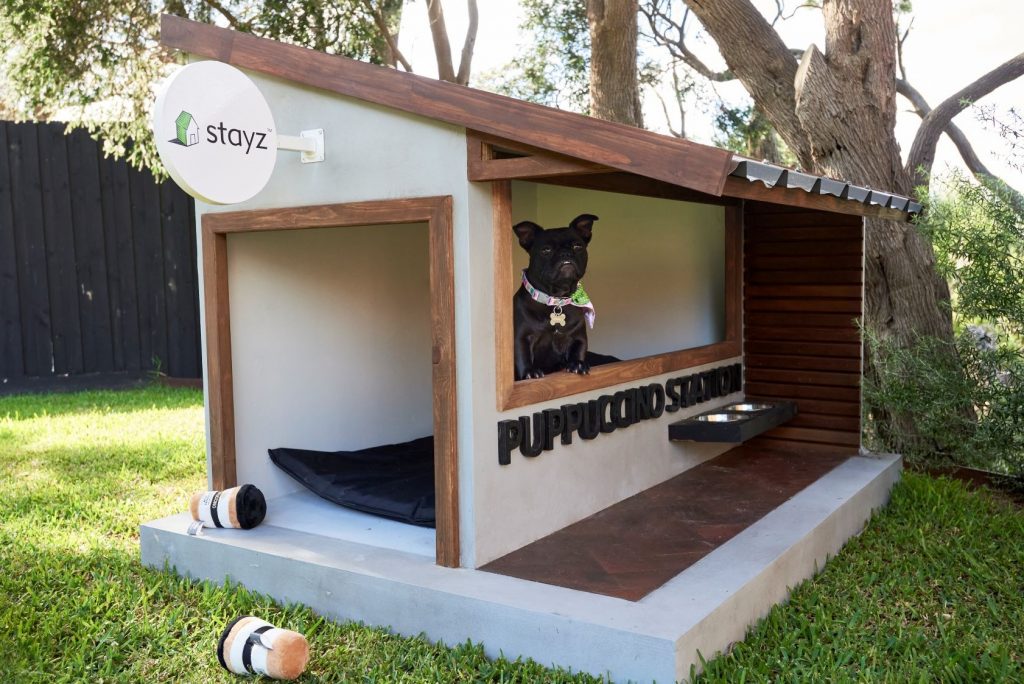 Dog psychology expert and behaviour specialist Nathan Williams said Australia was a nation of dog lovers, but owners often forgot that our four-legged wonders were more like us in many ways.
"With Aussies returning to physical offices and schools this year, our doggy friends will be craving quality time with their family," he said.
"Separation anxiety is the most common problem affecting domestic dogs today. They get confused and anxious when apart from their owners.
"But by taking them away with you, everyone can enjoy a holiday with your loved ones."
Stayz travel expert and dog mum Simone Scoppa said the pandemic hadn't only been tough on Aussies, it had been "ruff" on pets, too, especially as dog owners headed back to work and school.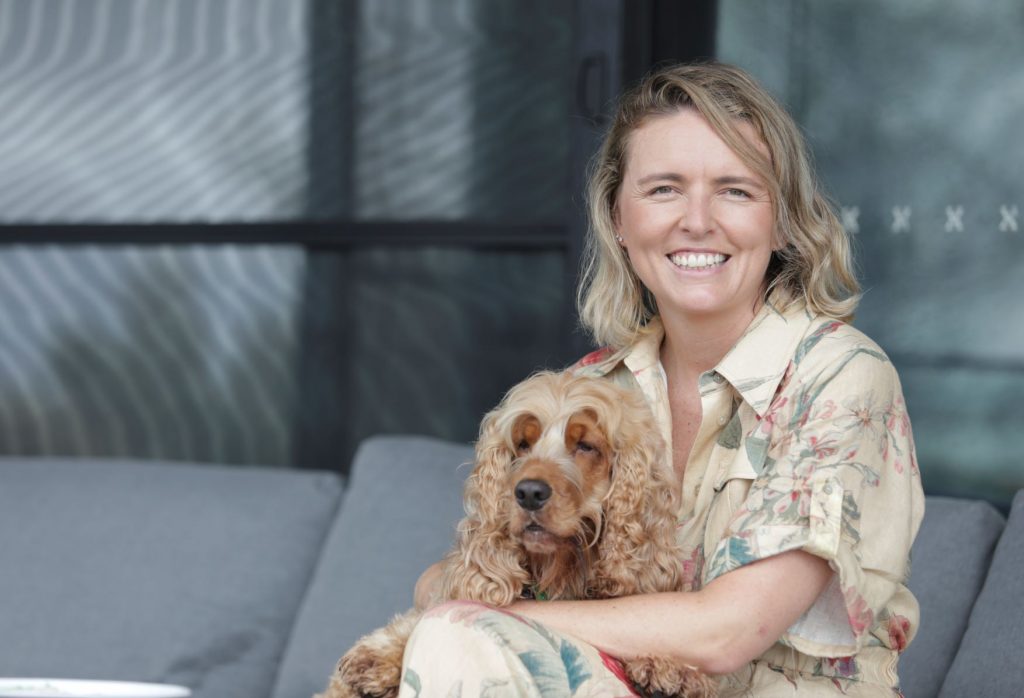 "We wanted to give the lockdown dogs a holiday to remember this year with the launch of Stayz' custom-built doggy play houses at some of our most stunning pet-friendly holiday homes across the country," she said.
"We know that many Aussie households have also added a furry friend to their family during the pandemic, so making your dog's first holiday away with the family should be in a place that everyone will love.
"Our latest data shows that one-in-10 searches on the Stayz website is a pet-friendly one.
"With 2022 set to be the year of doggy-friendly holiday travel, our research shows that pet-friendly homes are the most important factor (70%) when thinking of travelling domestically with dogs."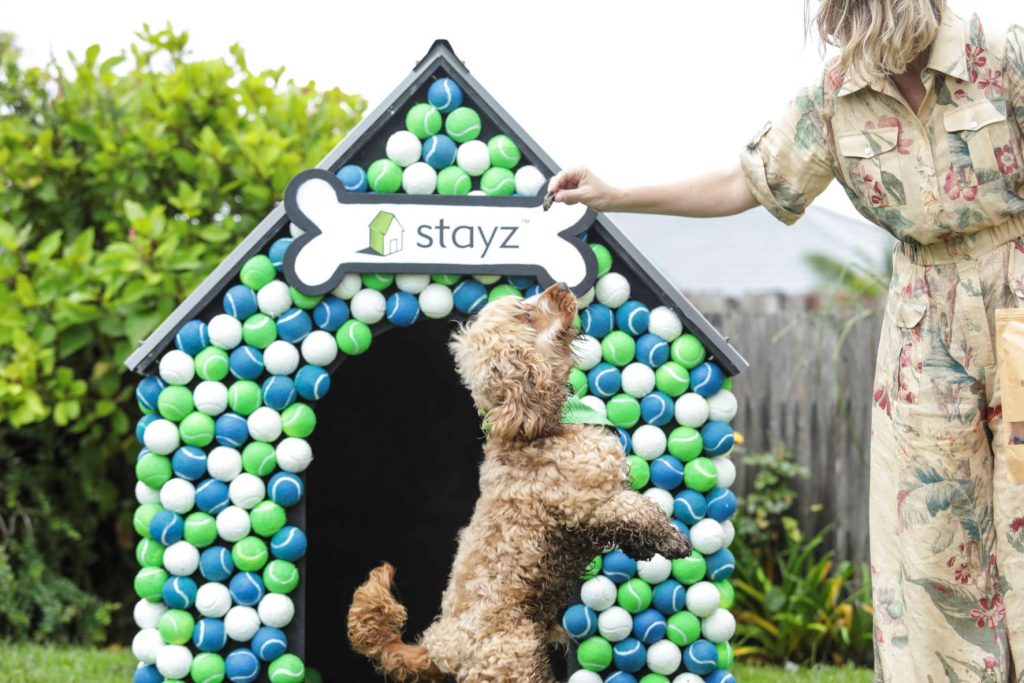 One in five properties on Stayz in Australia is pet-friendly.
So the accommodation platform has unveiled three custom-built dog houses that reflect the states they now call home.
The "paw-approved" homes are available to book now and will be on Stayz throughout the year.
As Queenslanders are most likely to choose heading to the beach with their dogs on holiday (60%), Stayz has created the ideal beachside surf tower featuring a surfboard on its roof at Mt Coolum.
Here is a top list of Sunshine Coast properties for dog owners to consider when booking their next pet-friendly holiday.
1. Green House modern beachfront pet-friendly home, Mount Coolum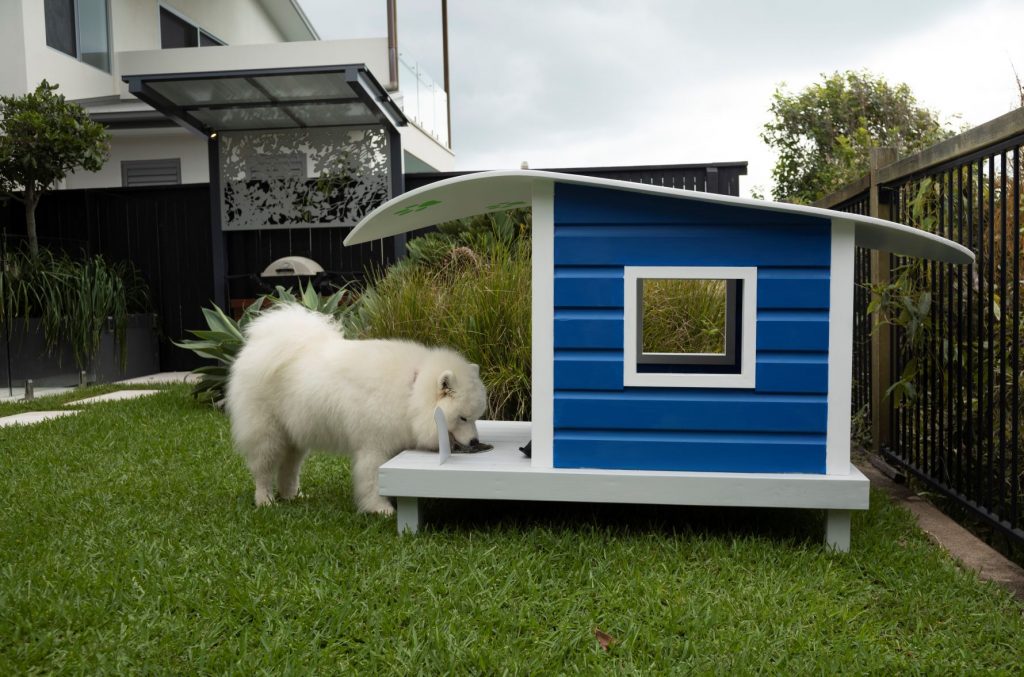 The Green House with solar-heated magnesium lap pool is a limited-edition Stayz dog holiday playhouse home with five bedrooms that sleep 11.
Perfectly positioned right near a park, Green House offers a luxury pet-friendly home with fully frenced yard nestled into the dune reserve, with the dog beach just out front.
The quirky doghouse takes inspiration from the lifeguard towers along our coastline and even features a surfboard on the roof.
Travellers to the limited-edition homes will also get to road test doggy apparel from Australian online pet accessories company Stylish Hound – from beach towels to swim vests, a dog bed to poop bags for tidying up after your pet.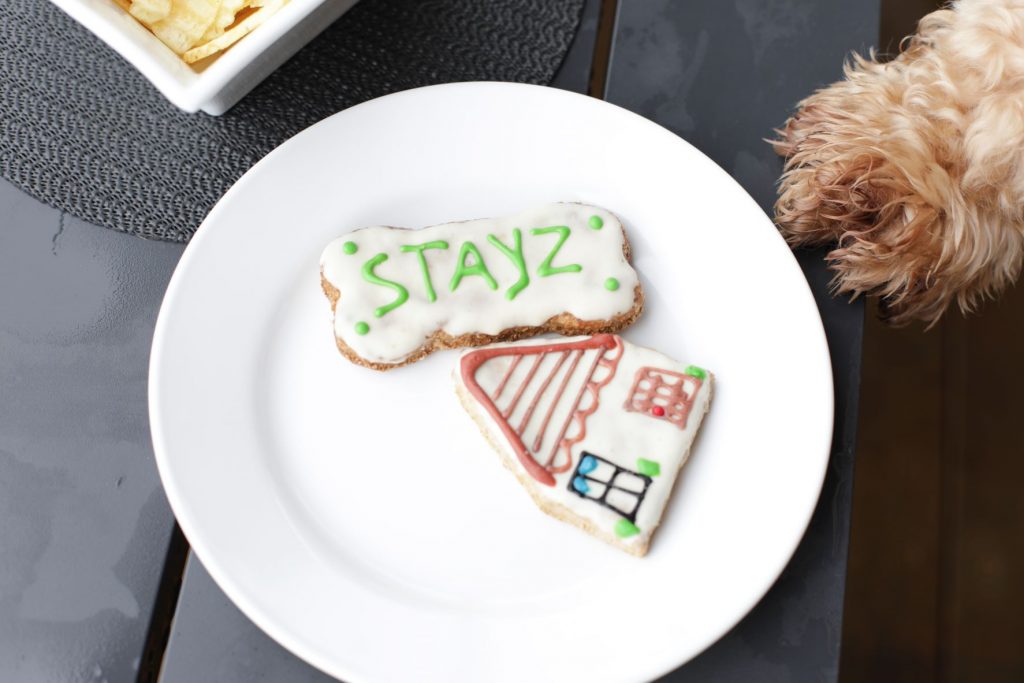 2. Spacious & Sparkling, Sunrise Beach
Woodlark Beach House at Sunrise Beach is a four-bedroom home with a pool, only a 10-minute stroll to golden sands where you can play with your dog, lead-free. One outdoor pet is welcome.
Barbados Noosa is a two-bedroom, spacious townhouse surrounded by lush landscape with a private courtyard tat is fully fenced, suitable for a small pet. The property is only 500m to Noosa River and a 20-minute easy walk to Hastings Street and Main Beach.