The first sun bear to be born in Australia will reach a milestone with a huge Teddy Bear's Picnic on the Sunshine Coast.
Maly's 14th birthday is the biggest celebration of the year at Wildlife HQ Zoo and raises money to protect the vulnerable species.
The event on Sunday will feature special presentations, roving animals and discounted entry for kids.
Maly will enjoy treats, including honey, fruit, nuts, salmon and peanut butter.
"It's our biggest day of the year," senior keeper Sue Tonga said.
"People love coming to support it and it's where we raise awareness and funds for wild sun bears in South-East Asia."
Maly's parents were among the sun bears saved by Free The Bears in Cambodia.
Her father Jamran was rescued from outside a restaurant where he was tied up and waiting to be used for paw soup.
Meanwhile, her mother Bopha was rescued from the pet trade, as a cub.
The two were taken to Perth Zoo in 2007, where they were paired up, and Maly was born a year later.
She stayed with Bopha for about three years before being relocated to Alma Park and then to Wildlife HQ in 2014.
Sun bears are listed as vulnerable by the International Union for Conservation of Nature.
"Most experts will say sun bears are the most endangered out of all of the bear species," Ms Tonga said.
"They live high in the canopy and are mostly active at night, so they are very hard to study but they (researchers) do believe their numbers have declined dramatically.
"They are losing habitats because of (expanding) palm oil plantations.
"We need to talk about having sustainable palm oil, where the farmers can use the same land that they already have."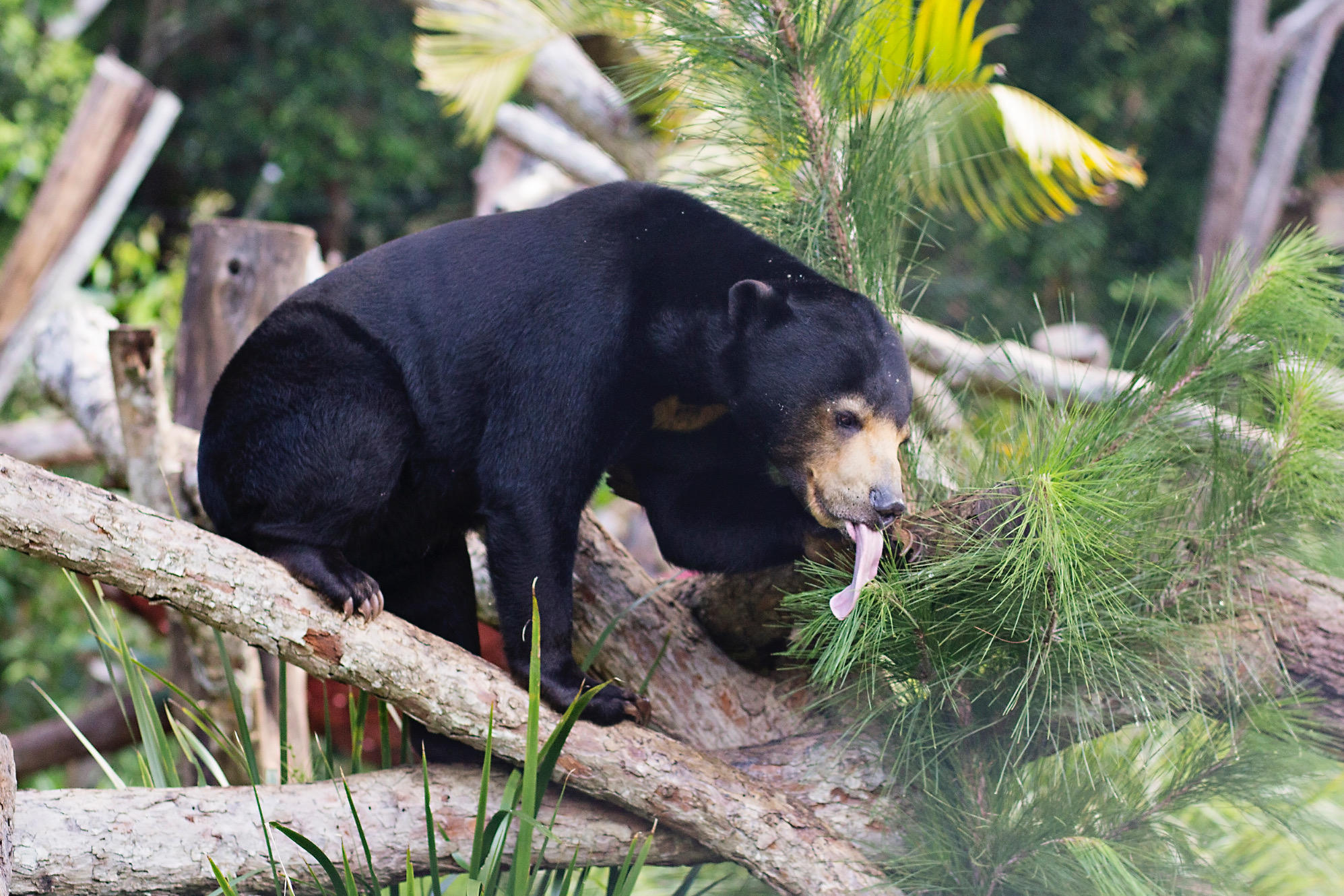 Sun bears are also captured for medicinal purposes.
They are farmed for their bile, while their paws are used in soup.
They also have confrontations with fruit growers.
"We need to teach the farmers that there are other ways, like electric fences, to keep the sun bears out, rather than just shooting them," Tonga said.
Maly has lived a life of luxury compared to many sun bears.
"She's a lucky bear because she's only ever known positive things from people," Ms Tonga said.
"She has had a great relationship with her keepers.
"And she's an incredible animal to work with.
"She's very intelligent.
"We create lots of different types of enrichment for her, to keep her active and foraging throughout the day.
"We all think it's a privilege to work with her."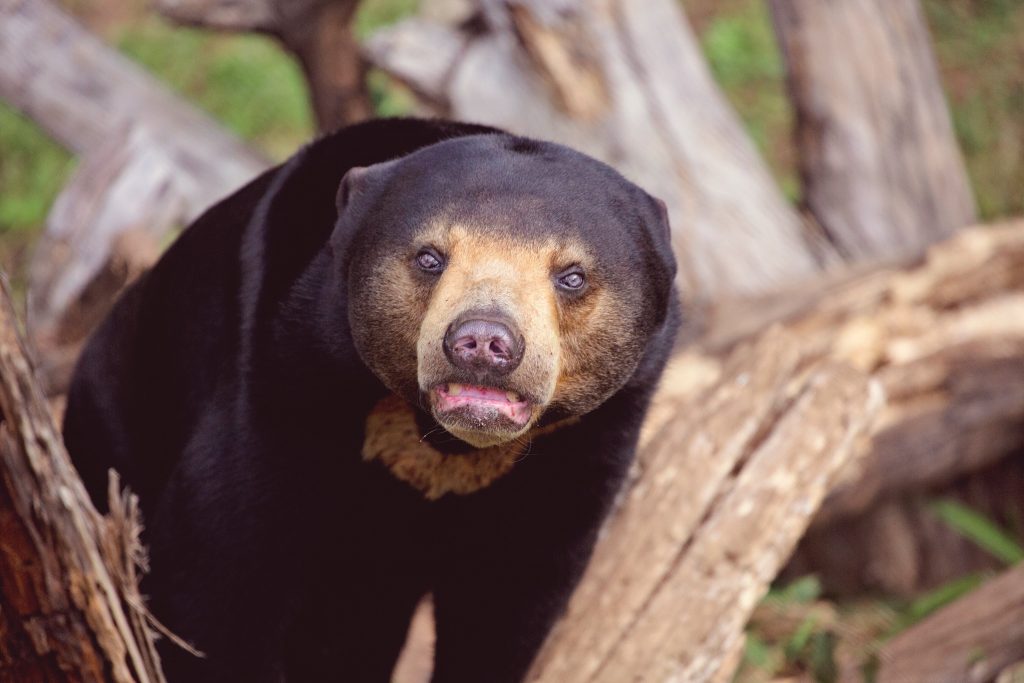 Wild sun bears live in Asia, are the smallest of bears (about 70cm and 25kg to 65kg), are the most tree-living of bears and have a lifespan of 20-30 years.  They take their name from the patch on their chests, which is said to represent the sun.
They are solitary animals and only come together for breeding.
Ms Tonga said they could consider importing a male from Asia "down the track".
"But it's not an easy process.
"She is quite content on her own."
Like stories that inform, connect and celebrate the Sunshine Coast? So do we. Join an independent local news revolution by subscribing to our free daily news feed: Go to SUBSCRIBE at top of this article to register.
Birthday celebrations
Maly's 14th birthday party will include discounted entry for children ($5) if they come with a paying adult and a teddy bear.
A portion of ticket sales will be donated to wild sun bear conservation.
There will be stations for children to wrap presents for Maly and a representative from the Borneo Sun Bear Sanctuary will be on hand to talk about the bears and to interact with visitors.
Roving zookeepers will also be out and about with animals, including reptiles, koalas, sugar gliders and quokkas.
"It will be a great family day with a fantastic atmosphere," Ms Tonga said.
She said Maly would be aware it was a special occasion.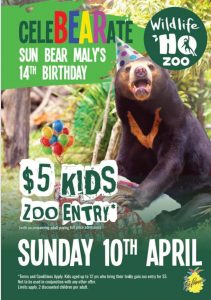 "I'm sure she sees the decoration and knows what's coming."
"I think we underestimate how intelligent she is and how much she takes in, just by observing what's going on around her."
Event details
When: Sunday, April 10, opening hours 9am-4pm.
Where: Wildlife HQ, 76 Nambour Connection Road, Woombye.
Price: $36 adult, $5 for children (3-15) with a teddy bear and accompanied by an adult.
More information: Visit the website Wildlife HQ.