While the weather has been great for the past week or so, that's expected to change with impacts from Tropical Cyclone Fili.
TC Fili, which was upgraded to a Category 2 on Wednesday, was just southeast of New Caledonia on Thursday afternoon and still tracking slowly in a south-easterly direction.
The Bureau of Meteorology's Brooke Pagel said conditions here would depend on whether Fili could keep its momentum.
She expected the tropical cyclone to weaken and possibly be downgraded to Category 1 or a tropical low over the next few days.
Fili already has generated a powerful east/south-easterly swell that has started to increase on our beaches and is expected to stick around through the weekend into the early part of next week.
The swell is forecast in the 2-3m range and a warning has been issued that "large and powerful surf conditions were expected to be hazardous for coastal activities such as crossing bars by boat and rock fishing".
There is a genuine possibility of some beach closures.
Our lifeguards and lifesavers at each patrol location will continually assess beach conditions and open, or close, beaches as the conditions and risks change.
The best place to check on any closures is SLSQ's Twitter page.
Noosa will likely provide the best conditions for swimmers and surfers over the weekend, with some protection from Noosa National Park.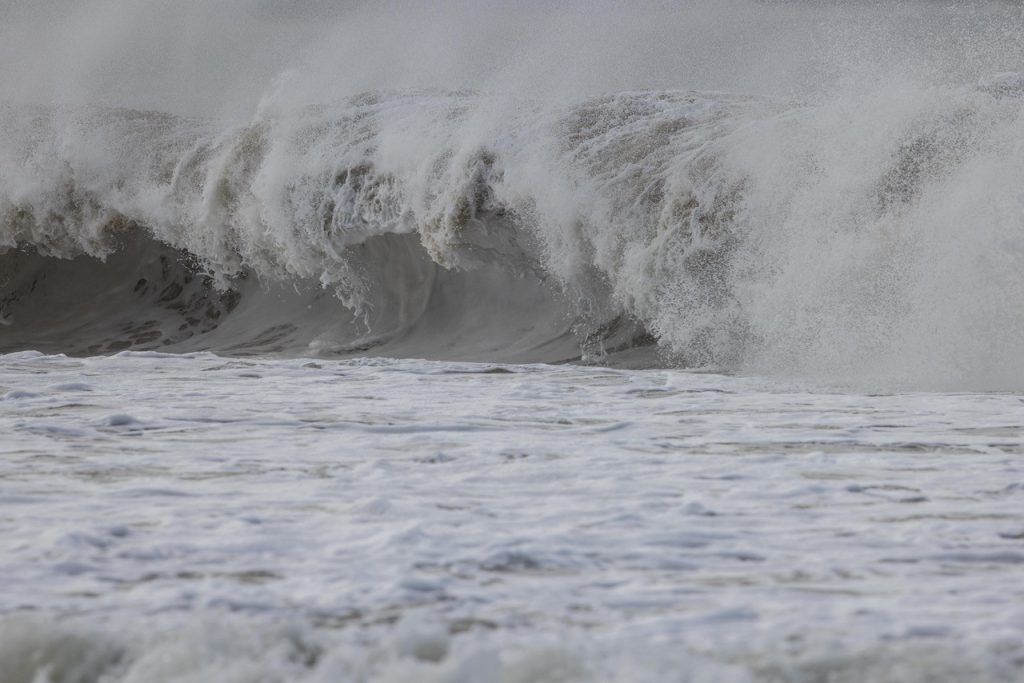 Showers are forecast across the weekend, along with south-easterly winds, possibly gusting up to 25 knots.
With some showers around, the UV is only forecast to reach 8. However, this is still in the very high range so make sure you remember your sunscreen, even if there are some clouds about.
Cracking start to holidays
For the first week of the Queensland Easter school holidays, we were blessed with some great weather with attractive surf conditions on our beaches.
We've seen good crowds across the Coast with most people doing the right thing and sticking between the red and yellow flags.
With another week of school holidays and the Easter long weekend on the horizon, it's important for families to remember to supervise your children and not rely on the lifeguards or lifesavers to do this for you.
Their job is to watch over everyone visiting the beach, and the holiday periods with large crowds are their busiest times.
When planning your visit to the beach, make sure it's always to a patrolled beach. It is just not worth the risk to swim at unpatrolled locations.
Enjoy your weekend and if you're heading to the beach, of course make sure you only swim between the red and yellow flags!
Aaron Purchase is Surf Life Saving Queensland's regional manager for the Sunshine Coast. His column in sunshinecoastnews.com.au keeps the community informed of what's happening on the beach and offers tips on how to stay safe.