A buyer with two failed attempts at securing "the biggest block in Alexandra Headland" has found luck on his third try, but he had to pay a couple of million more.
The four-bedroom property at 44 Mary Street sits on 1000sqm, so is almost double the typical 540 or 550sqm blocks found in the area.
It sold under the hammer for $3.25 million at auction last weekend. The last time it changed hands was in 2017 for $1.9 million, and before that in 2005 for $1 million.
The buyer was close twice before, but somehow life didn't line up with this desire. Now, however, he has the property of his dreams.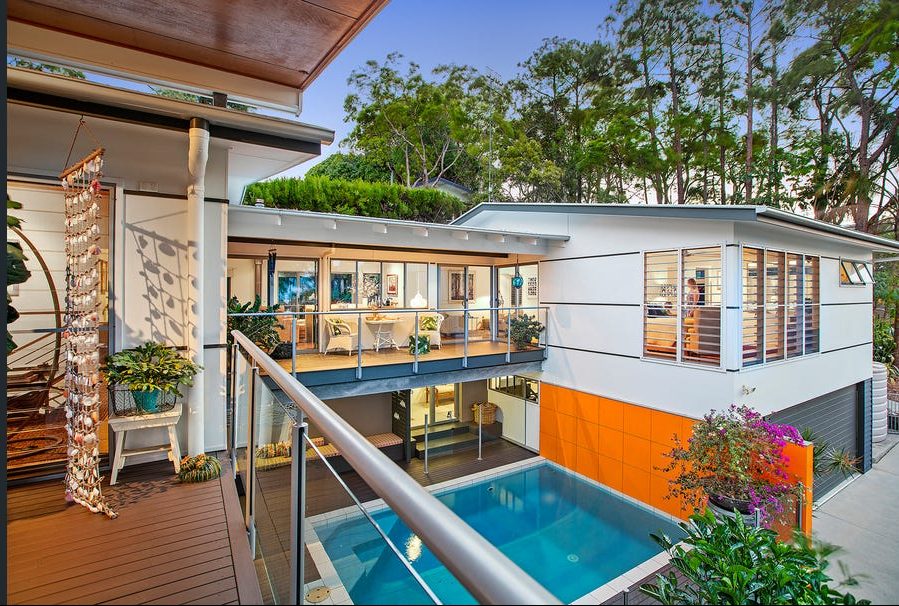 "He has wanted to live in that home forever," Next Property Group agent Richard Scrivener said.
"It's the biggest block in Alex. It's over a 1000sqm.
"Most of the blocks in Alex are 540 or 550 squares so this is double in size. It's quite private on a nice big block with plenty of storage and places to hide cars."
Like stories that inform, connect and celebrate the Sunshine Coast? So do we. Join an independent local news revolution by subscribing to our free daily news feed: Go to SUBSCRIBE at top of this article to register
Tears and cherished memories
There were plenty of happy tears as the vendor handed over the keys after three decades of creating family memories in the lovingly kept home at 23 Merval Court in Mons.
"The house has character with lots of timber and magic views," Ray White agent Kylie Kis said.
Interested local and interstate buyers saw the home as an opportunity to refurbish, expand or just simply move in and enjoy.
"Everybody that came there said it was the happiest garden they have seen," Ms Kis said.
"The vendor loved her garden. It was very consistent with the vibe and feeling and energy in that place. You don't get that with all homes.
"Even though you are eight minutes from Buderim, it felt like you were somewhere else."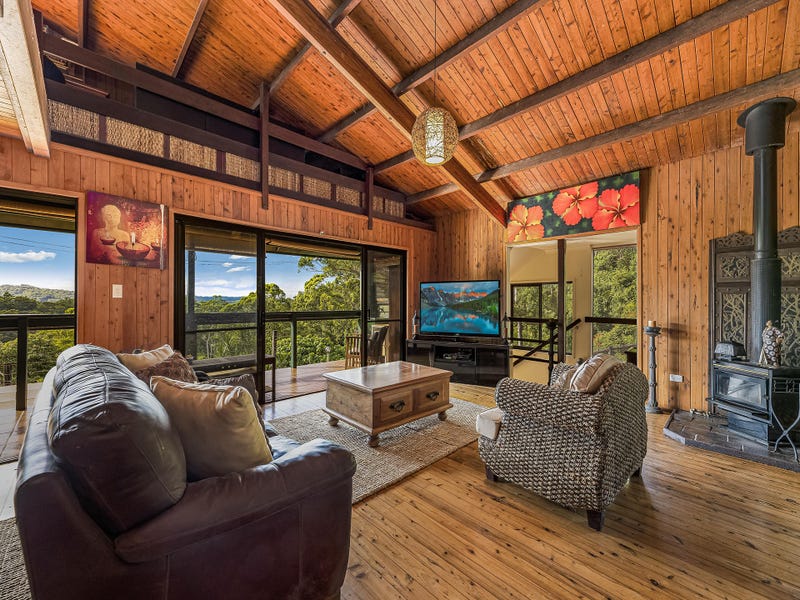 On Saturday, two buyers had taken up the final auction battle once the bidding reached $895,000, rising in $25,000 lots, Ms Kis said.
"There was hardly any pausing or quietness."
The three-bedroom home, which sits on a large land parcel, finally sold under the hammer for $1.1 million to a local family.
"After everyone had left, I had the buyers there and the seller," Ms Kis said.
"It was very emotional. The seller was crying, the buyers were crying, but they were tears of happiness."
Unchanging rural haven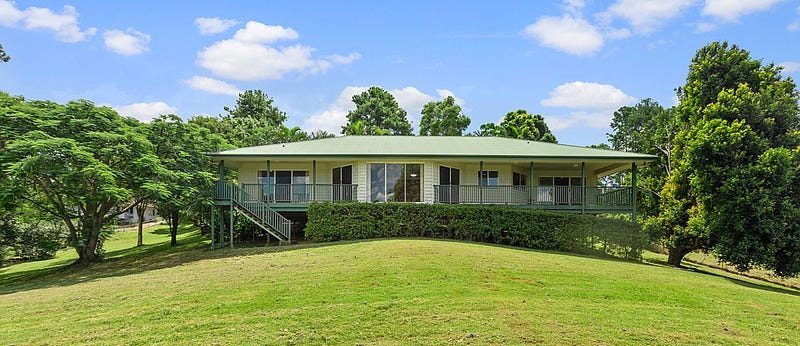 Coes Creek sits west of the Bruce Highway in an area Ray White agent Matt O'Grady believes is unlikely to see any significant development in the foreseeable future.
The suburb is just five minutes from Nambour and a mix of acreage and residential living.
"I don't think we are going to see much of a change under the new town plan," Mr O'Grady said.
"That will restrict the growth in that area for small-lot divisions."
That will make it a great place for the young family that secured the three-bedroom home at 201 Coes Creek Road under the hammer for $990,000.
"It was quite a high price for the area," said Mr O'Grady of the auction result, which attracted seven local and interstate bidders.
The buyers, from Pomona, will now be able to live around the corner from their delighted parents.
Desirable townhouses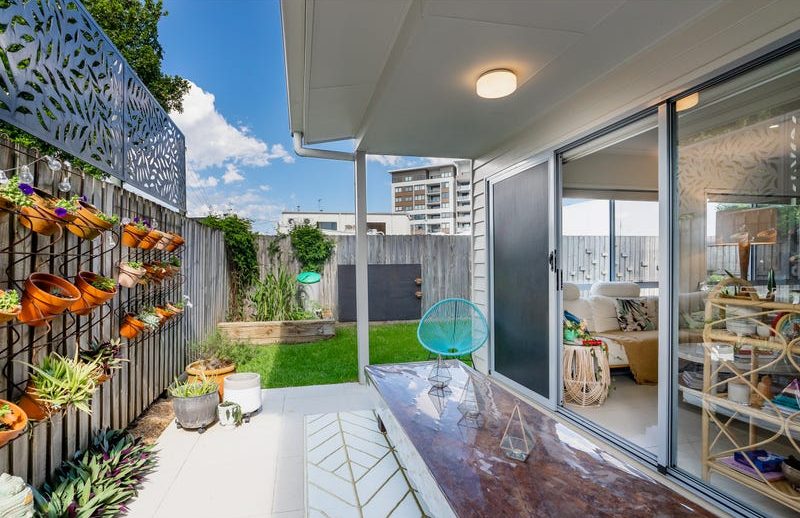 Townhouses are hot property at the moment, particularly when they have a large courtyard and are located close to transport and major shopping outlets.
"Affordability has a lot to do with it," said auctioneer James Goldsworthy at the auction of 6/21 Baden Powell Street in Maroochydore.
"It was a unique proposition as it is an end unit with a courtyard with space for a dog and kids to play around, so it's a bit better than a normal townhouse.
"The result just goes to show people's confidence in Maroochydore."
Six offers were made prior to the auction. On the day, there were 11 registered bidders.
"It was an exceptionally quick auction," Mr Goldsworthy said.
"It started at $550,000 and went on the market at $650,000. There were two people battling it out by then as the bidding went up in $5000 lots."
The townhouse sold under the hammer for $690,000 to a couple with a young family.
A family affair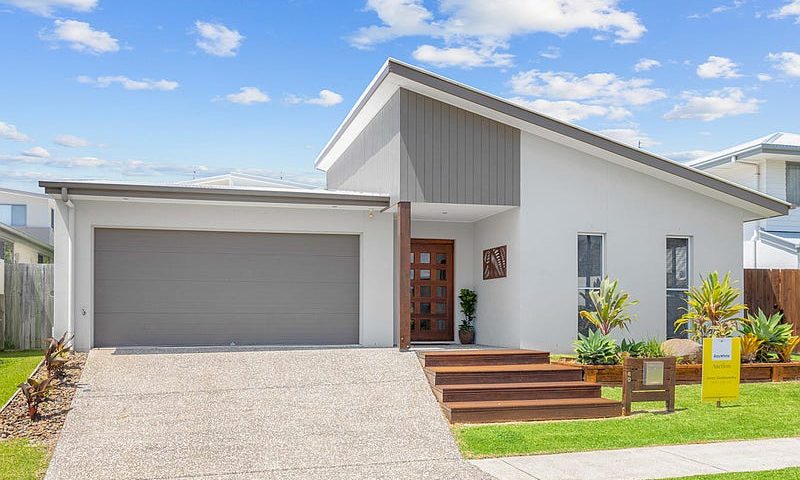 Ray White's James Goldsworthy was happy to hand over the gavel to his junior associate of five years, Taylor Sierp, to sell an investment property owned by Mr Goldsworthy's parents.
It seems that property is in the blood of this family. In his 18-year career as a real estate agent, Mr Goldsworthy has marketed and sold three investment properties for his mum and dad.
For the auction of 40 Robur Crescent in Mountain Creek, Mr Sierp was in the hot seat as four registered bidders lined up to secure the four-bedroom home.
The price reached $888,000. Then two small bids came in to take the final result up and the hammer down at $890,000 – in favour of a young couple who work at Sunshine Coast University Hospital.
The end of the auction brought much excitement as the couple locked in their first home.
Upcoming auctions
BUDDINA: 6 Arunta Street has been listed in one of the hottest, sought-after Coast suburbs by Richard Scrivener, of Next Property Group.
"It's a two-year old, beautifully finished home," he said.
The home is located just a short walk to the beach.
Interest in the five-bedroom place has been rolling in from interstate and local buyers.
"Trying to buy anything new at the moment is very hard and trying to get anything built is even harder, so the appeal for the house is that it is relatively new and very modern."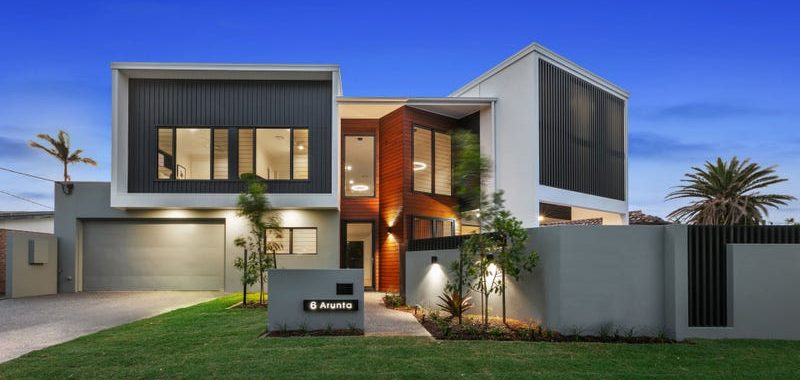 BUDERIM: Gregory Ward, of Ray White, has listed a four-bedroom home at 21 Palmyra Crescent for auction on Sunday.
"The home has attracted strong interest from buyers across the entire coast –  predominantly families that have struggled to find large flat blocks of land with substantial homes," Mr Ware said.
"It's attractive, given its position in a tightly held enclave of predominantly owner-occupiers and in one of the closest points in Buderim to the new CBD."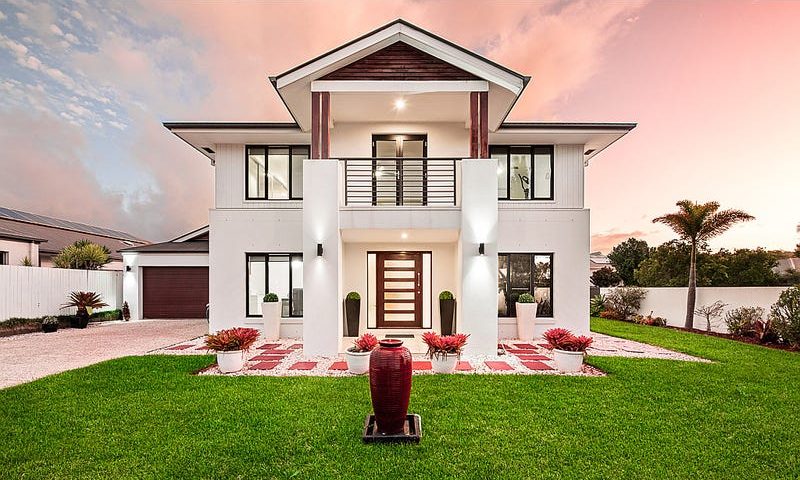 ALEXANDRA HEADLAND: Jay Sherwell and Kate Jewry, of Home Sunshine Coast, have listed 69 Yakola Parade. The auction is on Thursday at 5.30pm.
The modern four-bedroom home is located walking distance to the beach and Alexandra Headland Surf Life Saving Club.
It has views and an "industrial-sized, massive usable shed".
A separate home office is available for the work-from-home professionals.
"It's turn-key. There is absolutely nothing needs to be done to it," Mr Sherwell said.
"It's been presented to the highest standard. Really, it's just stunning."