A pioneering Sunshine Coast family is behind a planned $10 million farmstay and adventure park in an idyllic county setting that aims to fill a gap in accommodation as Olympic fever grows.
Highgate Developments Pty Ltd has lodged a development permit with Sunshine Coast Council for a  material change of use to establish a tourist park on Diddillibah Road, Woombye.
Directors Andrew and Joanne Pitcher have big plans for creating farm-based facilities and activities  in the idyllic 26.5ha site that is bordered by Paynters Creek on the northern boundary.
Sixty6 Acres (a nod to the size of the property) plans to  create 132 sites (20 two-bedroom high-end cabins, 19 luxury glamping tents, 49 van and RV sites and 44 camping sites).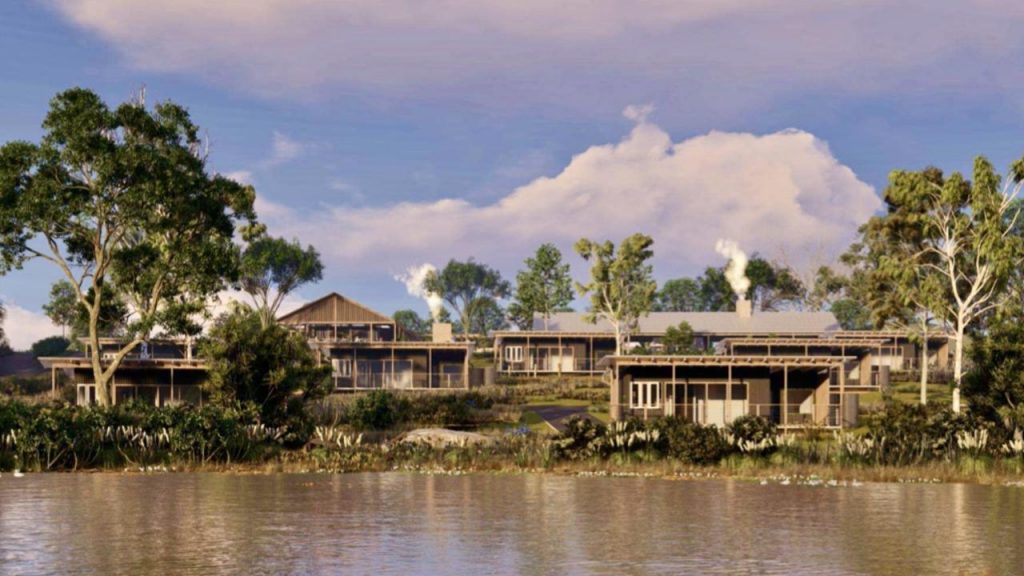 As well as the accommodation options, the staged proposal would include for guest use only:
The Stables,  accommodating a variety of farm animals for interaction.
Adventure Park and mountain biking trails over the north-east portion of the site
Water activities from the jetty on the central dam for kayaks, stand up paddle boards and fishing.
Bushwalking trails over the north-western portion.
Fire pits and picnic tables scattered throughout.
Community Centre next to the site's entrance along Walden Road.
African safari-style infinity pool integrated into the community centre.
Sports precinct on the northern portion, comprising an oval, multipurpose basketball and tennis courts.
Golf pitch and putt next to the sports precinct.
Country Café (a re-use of the existing primary dwelling on-site with a deck extension).
Mr Pitcher, the son of Sunshine Coast Sporting Hall of Fame inductees and Woombye soccer legends the late Ken Pitcher and his wife  Claire –  has been on site at the property this week fencing and overseeing the cutting in of a track to build the first eight cabins, for which development approval has already been granted.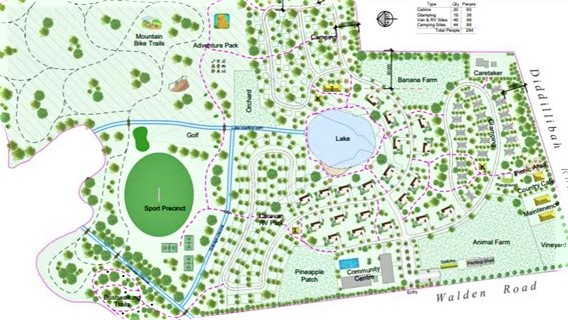 He hopes Coast residents and travellers from all over the globe will be drawn to the planned tourist park that lies in the heart of the region, 10km from the beach, 15 minutes to Sunshine Coast Airport and only an hour from Brisbane.
If approved,  the unique tourist park would be a welcome boost to the accommodation experiences able to be offered in the lead-up to the 2032 Olympics.
Like stories about Sunshine Coast people doing great things? Help us deliver more by registering for our free daily news feed. All it requires is your name and email. See SUBSCRIBE at the top of this article. 
"There is definitely nothing like it (in South-east Queensland)," Mr Pitcher said.
"There are caravan parks that offer great facilities and great locations. There are plenty of farmstays that have a more rustic experience.
"But the real advantage of what we're talking about is the location. We're right in the centre of the Sunshine Coast.
"You don't have to drive an hour to the more rural areas. So for the people close to the Coast who want to have a few days away, they'll still be close to home. That commute factor is reduced significantly which is good. We're excited."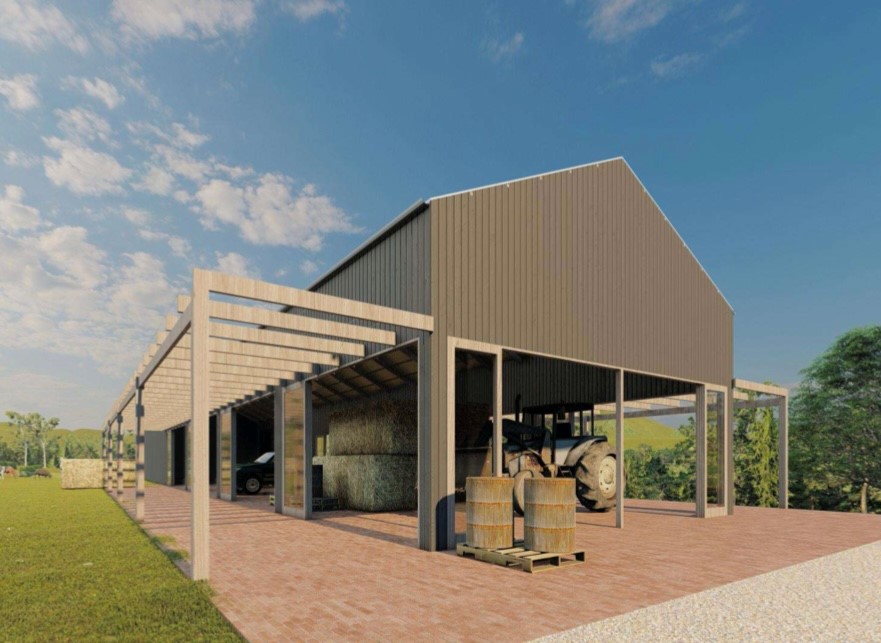 With children aged 13, 15 and 17, the Pitchers have enjoyed farmstay-style travel experiences all over the world and meticulously planned the tourist park concept by picking the best ideas from about 15 to 20 from their own travels – including rural experiences in the United Kingdom, to The Farm at Byron Bay and our own Rivershore Resort in Diddillibah.
"It's a mix of all of the good things we've seen and would like to do ourselves," Mr Pitcher said.
"We've done lots of farmstays in South Australia, NSW, Victoria, Tasmania. So we know what keeps kids entertained: provide that plus a little bit more potentially and put a bit of wow factor in in terms of some common areas and pool.
"It's something we've thought about for a long time. We've owned the property for 11 years and we basically took it from very overgrown, weed-infested to the lovely pastures it is today.
"It's a bit of a passion project. My dad before he died, he spent three years out here tidying up and cleaning up. He loved it.
"And in fact, the day before he died, he was out here working, so it's pretty special to us.
"I just know that we can fill it every day of the week with people wanting somewhere a little bit different and something relatively close to the centre of the Coast that you don't have to drive 100km or 50km for."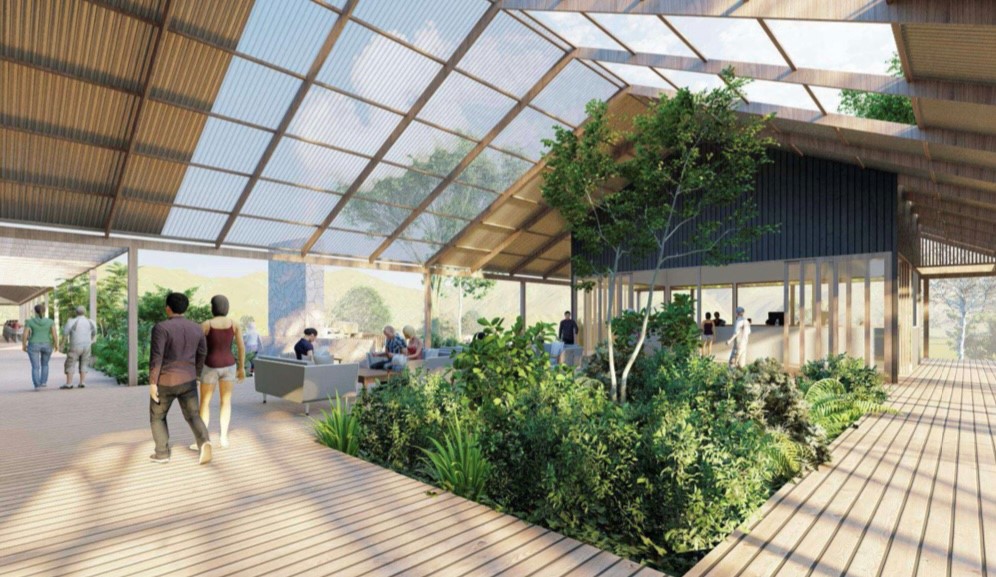 Mr Pitcher said they had been conscious of providing the full spectrum of accommodation – from modest camping to the luxurious two-bedroom cabins.
Precinct 1868 – the date of the official settlement of Woombye – will be home to the fully serviced cabins with a beautiful northerly aspect over the lake, suitable for couples or families for single night or longer stays. Some cabin areas will be fully fenced to allow for pet-friendly stays.
Do you have an opinion to share? Submit a Letter to the Editor with your name and suburb at Sunshine Coast News via: news@sunshinecoastnews.com.au
The Luxe Tent Precinct will have 19 raised, permanent tents suitable for singles or couples wanting a short-term, rural retreat, serviced by amenities blocks and camp kitchens.
Cobbs Camp Precinct's 44 sites are situated in the central eastern portion of the site, and include provision for shared fire pits and picnic tables, as well as camp kitchens and amenities blocks.
Travellers' Precinct has 49 powered and concrete caravan sites in the central western portion of the site, not far from the Community Centre.
Among other amenities, the pineapple patch/banana farm/orchard/vineyard is a recreation of local farming history, with the working pineapple patch operating year-round. The fully functioning market garden on the eastern side of the site, irrigated from treated wastewater onsite, would provide produce to the café and camp shop.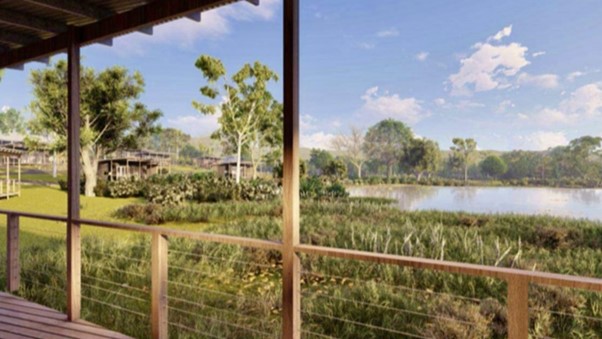 The proposed project is expected to create the equivalent of 65 full-time jobs. Once operational, a minimum of 25 jobs will be created in management, hospitality, maintenance, agriculture and other services.
"The first stage is approved and we'd hope that would be operational by Christmas," Mr Pitcher said.
"The council approval will drive what we do next.
"We're only three weeks into the assessment process. This is the most comprehensive application we've ever put in.
"We've actually done all the work up front – all the relevant consultants. We've had 13 different consultants involved.
"We are already been consulting with various neighbours and community groups to make sure people understand it fully."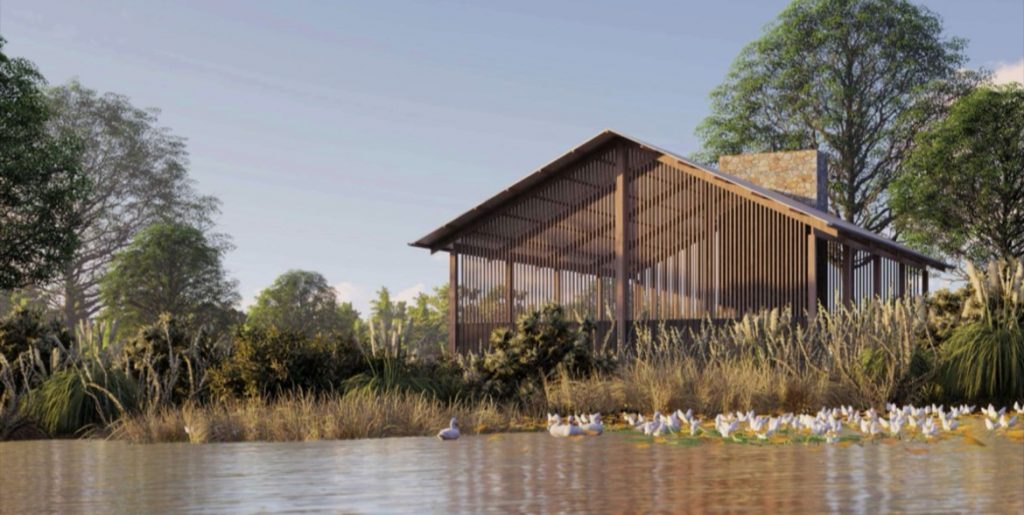 The Pitcher-Gibson family heritage goes back several generations in Woombye and Nambour.
The Woombye Soccer Club has the Pitcher Family Stand, for example, and family members hold several life memberships of other regional clubs (soccer, cricket, boxing, tennis).
The couple retain the tradition of strong sporting links to the area: Joanne is in her fourth year as Mooloolaba Reds Netball Club president and Andrew is coach of junior cricket at Nambour.
Following university in Brisbane, both Andrew and Joanne worked nationally and internationally in business, public relations, banking, technology and more recently in property development.
Their property development business, The Grove Residential, is well known on the Coast.
Local journalists supporting local people. Help keep independent and fair Sunshine Coast news coming by subscribing to our free daily news feed. All it requires is your name and email. See SUBSCRIBE at the top of this article. 
Mr Pitcher said he was very proud of the subdivision developments his company had done to date but especially this latest concept and what it would bring to Woombye.
"I'm Woombye primary school. My mum's family have been here since 1920-odd," he said.
"My dad came out from England in 1957. His family bought a pineapple farm about  a kilometre away (on Preston Rd at Diddillibah).
"We grew up on Cobbs Rd here at Woombye and it was a dirt road when I was born in 1971 and it's only been bitumened because of all the other people who have come here.
"The reality is, people will come, they do want all the facilities, they want experiences and they do want places to live. So I'm very proud of what we do."