Their business has ensured Merry Christmases for thousands of people over the years, and now the family behind it is in need of what has become the most precious of gifts — a home to rent on the Sunshine Coast.
Jordanna Rosenbrock and Viktor Molhanec, from Merry Christmas Trees, and their two children have recently returned to Australia after living in the Czech Republic since 2011.
Despite successfully running their Sunshine Coast business during that time, the family is feeling the impact of the rental crunch with limited housing availability and no recent rental history.
It comes as rental prices continue to sky rocket in the region. Updated data from realestate.com.au revealed the current medium price for a three-bedroom home in Maroochydore was $615 per week.
In Nambour, the average cost was $500 per week, Caloundra was around $520, Mudjimba saw prices at $700 and the average price in Noosa Heads would set renters back an average of $850 per week.
Do you have an opinion to share? Submit a Letter to the Editor with your name and suburb at Sunshine Coast News via: news@sunshinecoastnews.com.au
Ms Rosenbrock told Sunshine Coast News she spent weeks looking for a property with no success before jetting back to Australia on March 23.
"Every time we enquired about a property it was gone before we even had the chance to apply for it.
"Also, proving our credibility as tenants is not easy due to the discontinuity of our stay in (Australia) for the last 10 years.
"I have put a few (rental) applications in since returning, so fingers crossed we can find something."
Help keep independent and fair Sunshine Coast news coming by subscribing to our free daily news feed. All it requires is your name and email. See SUBSCRIBE at the top of this article.
Ms Rosenbrock is originally from the Coast and Mr Molhanec of Czech nationality. After their children were born they embarked on the experience of living overseas.
Currently staying with family in Maroochydore, they are hoping to find a rental in that area and close to schools for their 12-year-old daughter and 10-year-old son.
"We used to live around Mudjimba. We love it there but it's getting further out of our reach thanks to the property boom," Ms Rosenbrock said.
"My daughter wants to go to Maroochydore High so we are trying to find something around that area."
The family had been planning to move home to Australia in August 2020, but those plans were put on hold due to the pandemic.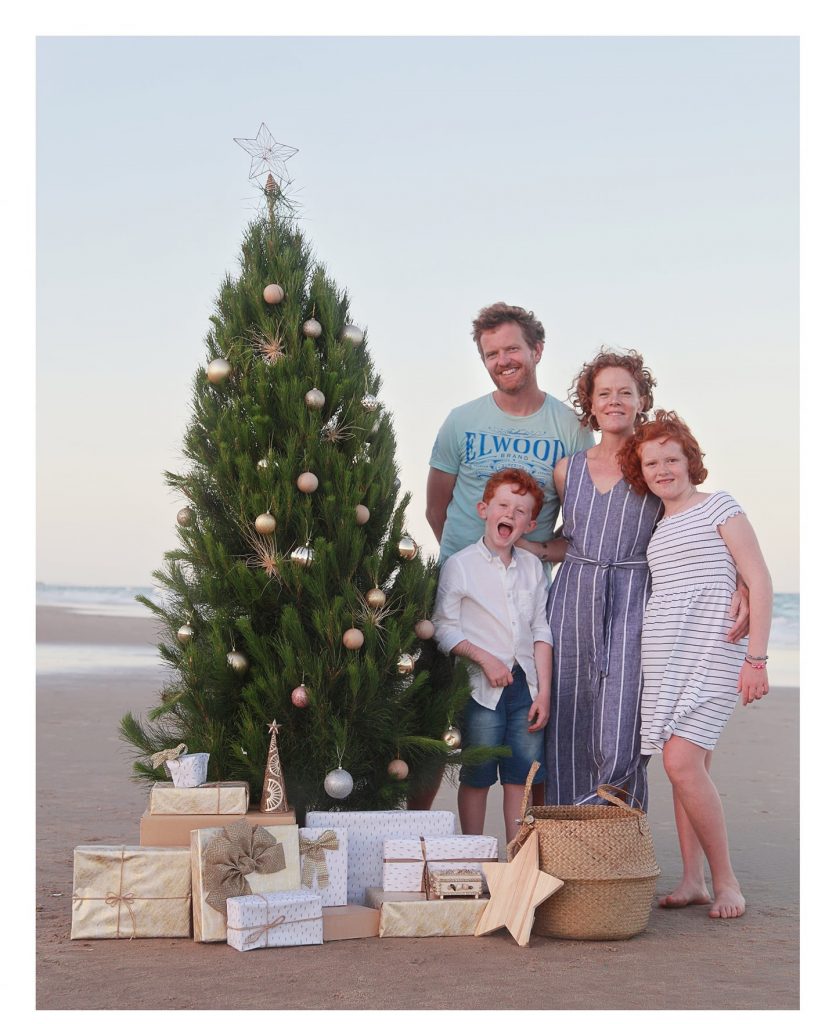 This meant they had to run their seasonal Christmas tree business, which they began in 2009 from their home outside Prague.
Usually, they would return in October each year to maintain operations in person for the festive season.
"We've been lucky with the business to have that flexibility to come back and have a proper Australian summer every year," Ms Rosenbrock said.
"We were planning to move home two years ago but then got stuck over there due to COVID.
"We booked our tickets and had everything planned for August 2020, and in January we read in the paper about this thing called COVID.
"That was challenging but we were lucky we have some wonderful family and friends who were able to step in.
"We managed it all online and they were able to run it from the ground. We were doing admin at night because of the time difference."
Merry Christmas Trees supplies the Sunshine Coast with Monterey pines grown on a Christmas tree farm in Victoria. They operate out of a pop-up location in Kunda Park from the end of November until the last tree is sold in the lead up to Christmas Day.
If anyone can offer any help to Ms Rosenbrock, Mr Molhanec and their children, email jordanna.rosenbrock@yahoo.com.au. For more information on their business visit merrychristmastrees.com.au