An upcoming state title race will provide a "taste of what's to come" from an emerging sport that should feature on the Sunshine Coast during the 2032 Olympics.
The Queensland Kitefoiling & Wingfoiling Championships will be hosted by Mooloolaba Yacht Club from April 8 to 10.
Event co-ordinator Mike Walker said the meet was an important starting point, with men's and women's kitefoiling events set to be held here during the Games.
"It's pretty exciting to kick it all off with this event, before the Olympic races come to the same place in 2032," he said.
"We're putting on this event to mimic the one in 2032.
"It will be the same format, at the same venue, with the same spectator areas.
"So, it's a little taste of what's to come.
"We want to make this one good and hopefully get sponsors and more government support and make it great (in coming years)."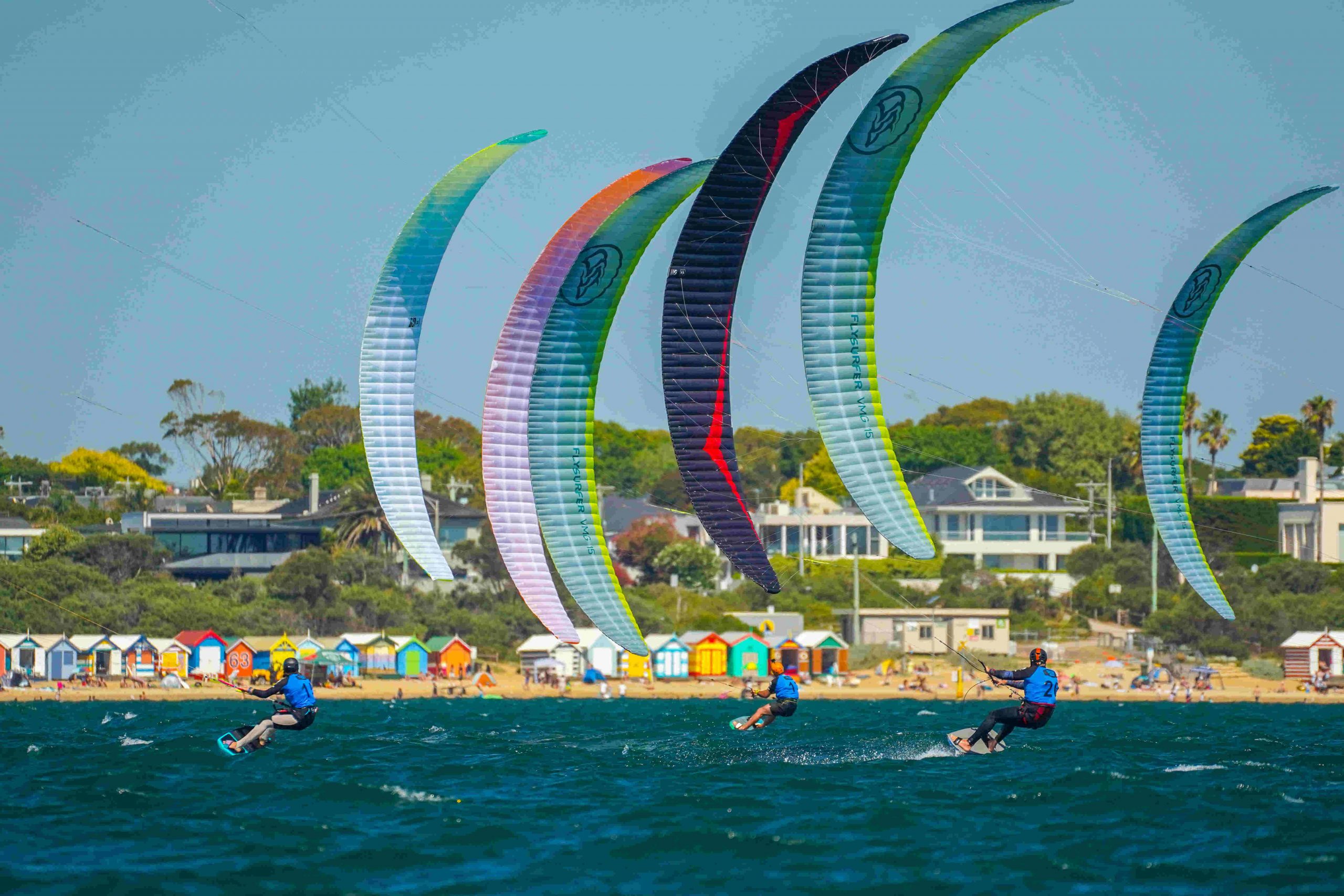 Kitefoil races see participants race around a course on a board, that has a glider (foil) underneath, while they hold on to a kite.
"They are really fast. To see them going about 50km/hr to 60km/hr around a track is exciting," Walker said.
Kitefoiling will make its Olympic debut at Paris in 2024 and is expected to feature at Los Angeles 2028 and Brisbane 2032.
It's the next step in evolution from windsurfing (on a board holding while holding a sail) and kitesurfing (on a board while holding a kite).
"The introduction of the hydrofoil element has been really exciting and the elite level of racing is super-fast and highly skilled," Walker said.
"It's still a fairly niche sport but it's growing steadily."
Walker said Sunshine Coast Council and the Sunshine Coast Kite Racing club were committed to fostering kite foiling, with training camps, clinics and events in the region.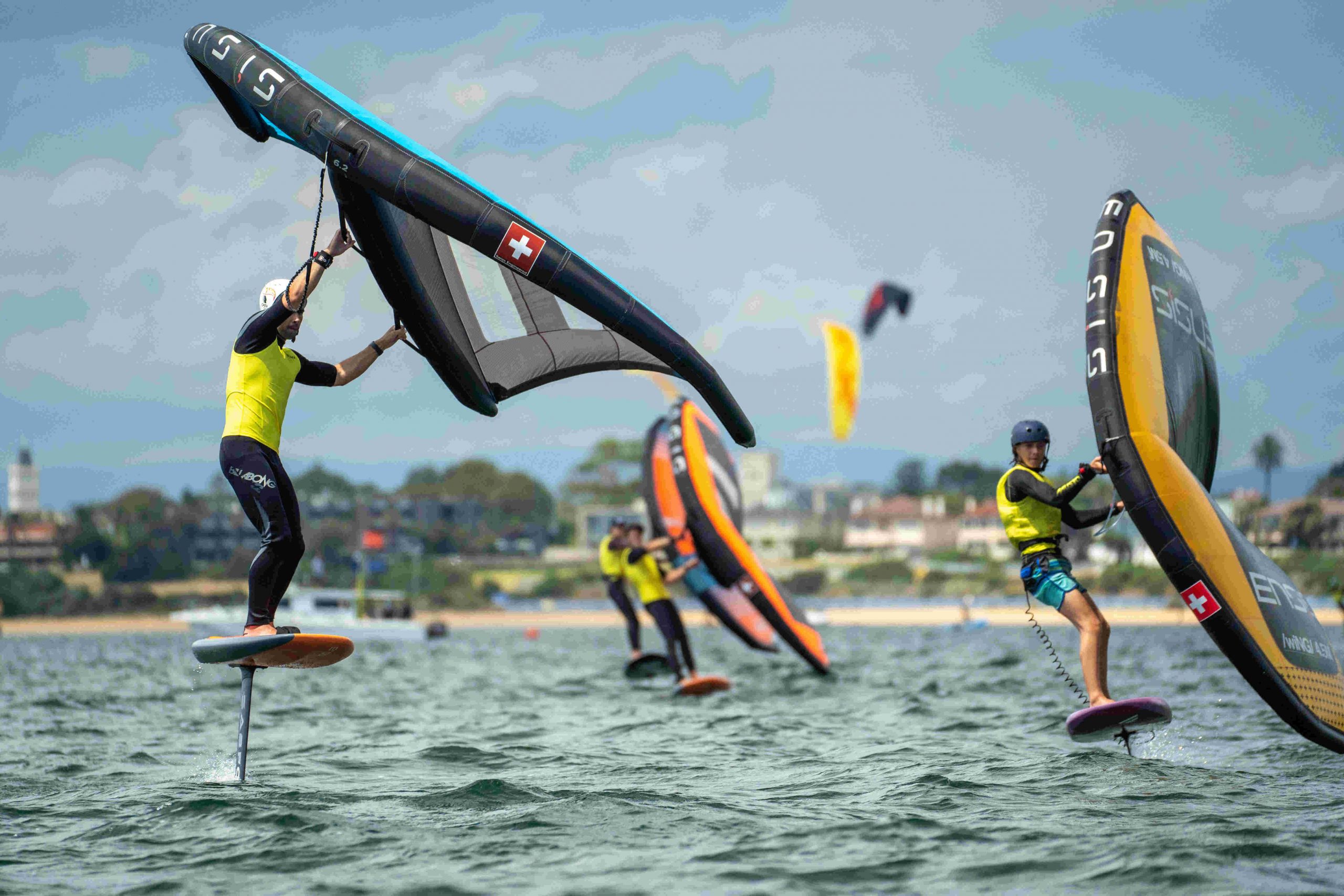 Wingfoiling will also be on display at the Mooloolaba event next month.
It's a rapidly growing pastime and sport that includes competitors on boards, with hydrofoils, holding an inflatable wing.
Walker, who is the director of Caloundra kite centre KiteThrills, said there was about 1500 people involved in kite foiling and wing foiling on local beaches.
"There's some really good spots to do it, up and down the Sunshine Coast," he said.
"Golden Beach is a really good learning ground and a great spot to develop your basic skills.
"The river mouths at Happy Valley, Cotton Tree and Noosa are also really good spots that are a little bit tight and for the more advanced.
"The open beaches are really good for riding waves and then we've got headlands as well, so there's a lot of opportunities."
He said kitefoilers can comfortably move in six or seven knots of wind (11-13km/hr).
"But we prefer onshore winds over six knots," he said.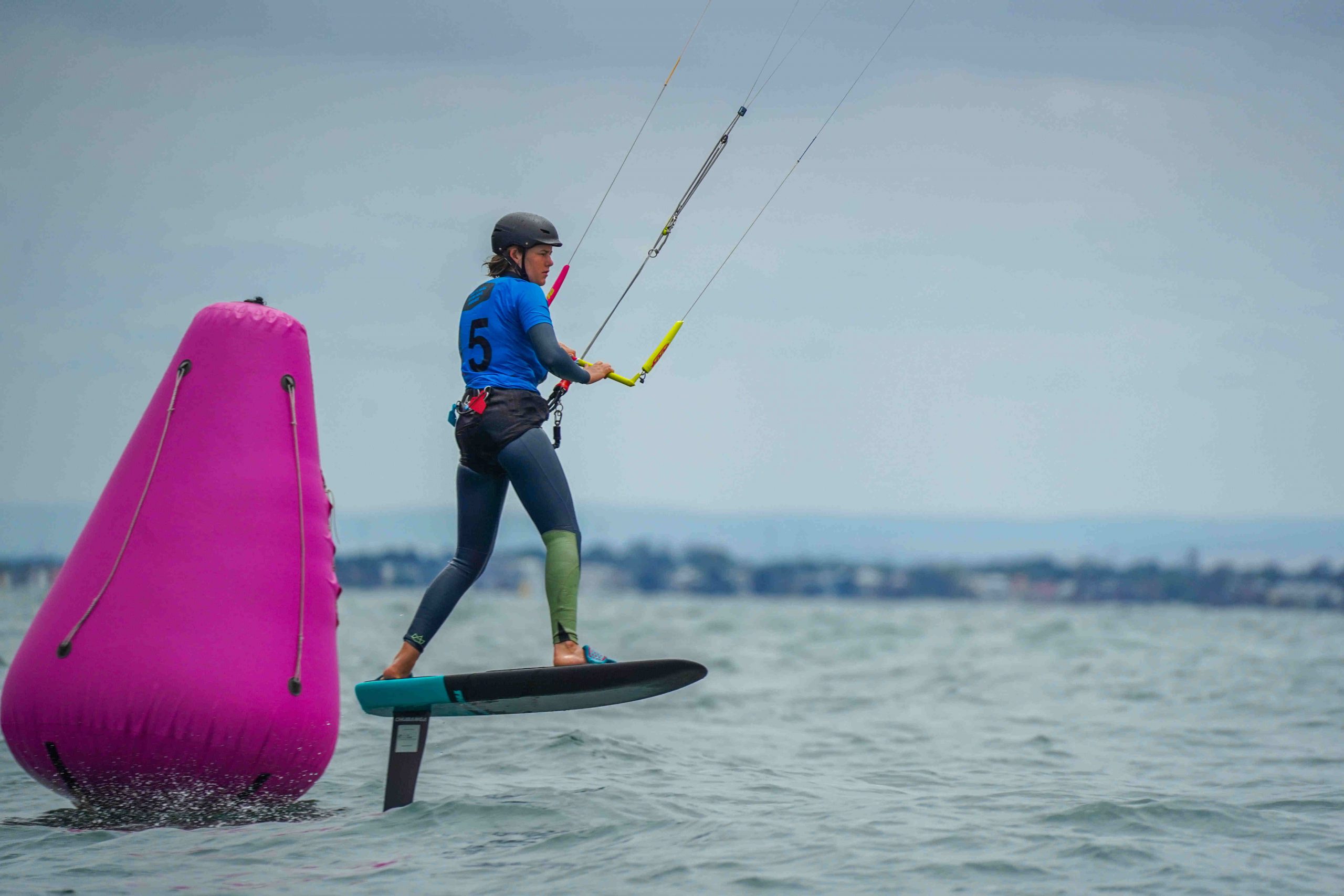 The Sunshine Coast could even boast a hometown hopeful at the 2032 Games, with the likes of Weyba Downs brothers Oscar and Jake Timm, along with Noosa's Rylie Sinclair.
"They've been doing really well, and I would suggest they are the right age, and they've got the skills and the access to equipment to be hopes for 2032," Walker said,
Oscar and Rylie were earmarked as prospective Olympians with selection in the Australian Sailing Futures Squad.
Help keep independent and fair Sunshine Coast news coming by subscribing to our free daily news feed. All it requires is your name and email. See SUBSCRIBE at the top of this article
Walker said it was relatively inexpensive to get involved in foiling.
"With new equipment, on the cheaper side, it's about $4000 for $5000," he said.
"At the national and world level, where they going to regattas and preparing for any conditions, they have the highest quality gear which is worth about $10,000.
"It's by far the cheapest sailing sport."
The Queensland Kite Foiling & Wing Foiling Championships will be hosted by Mooloolaba Yacht Club from April 8 to 10. Good spectator spots should be at Alexandra Headland, looking south over the bay and on Mooloolaba Beach. For more information see KiteBoarding Australia and Sunshine Coast Kite Racing.