Six years after the first shovels hit the ground at Aura, new photos reveal how Australia's largest master-planned community has "changed the face" of the Sunshine Coast.
The $5 billion development is in a rapid growth phase in 2022 and getting closer to beginning a South Bank-style lagoon and Aura's 'beating heart' — its new city centre.
Aerial images commissioned by Sunshine Coast News show just how far the sprawling project south of Caloundra has come since the first residents moved into the first suburb, Baringa, in 2017.
At that time, block sizes were 250sqm to 576sqm and selling from $199,500 to $280,300.
What was once vast tracts of disused pine planation is continually being shaped into rectangular suburban blocks with neat rows of gleaming modern homes extending ever-further south.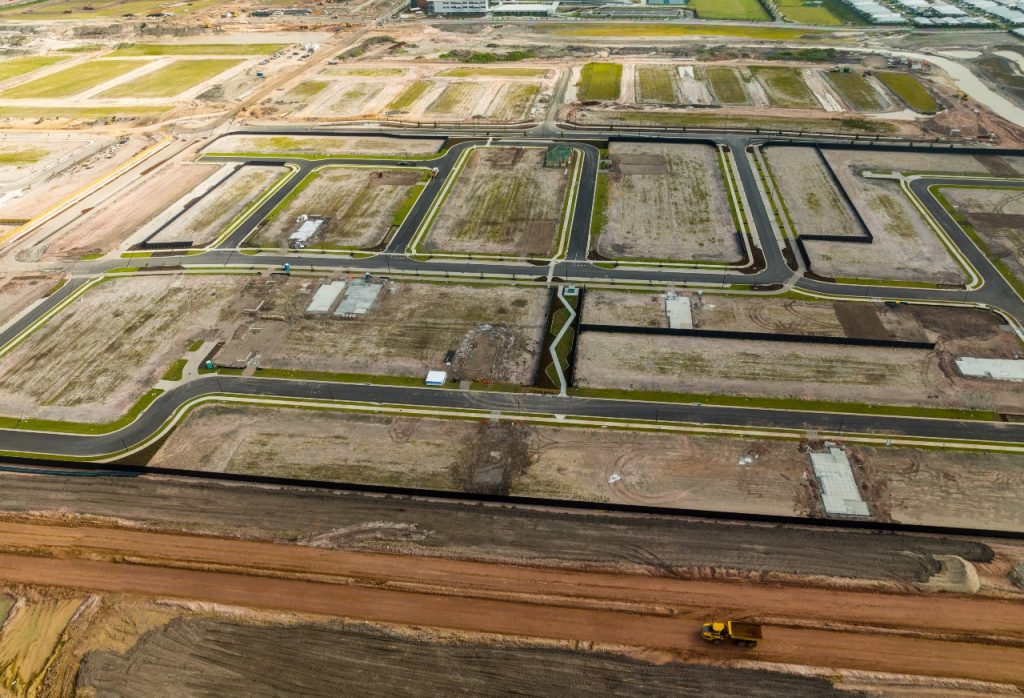 Today there are three suburbs — Baringa, Nirimba and Banya — with a combined 2700 properties that are home to 7500 people.
A further 800 homes are either under construction or due to start shortly.
Scroll down for stunning flyover video
Eventually, when completed over coming decades, there will be 20,000 homes and 50,000 people. It will be a community the size of a regional city.
As families stream in and neighbourhoods take shape, Aura will welcome multiple new schools, retail centres and natural open space.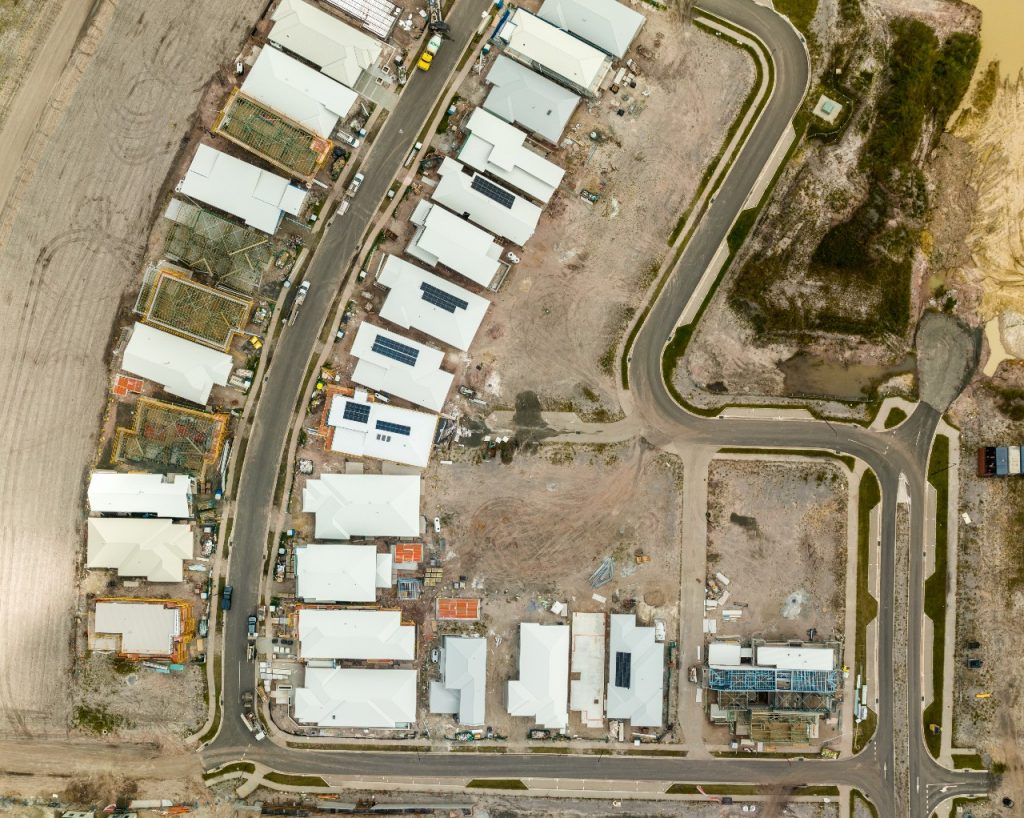 "Six years on from construction first commencing … Aura has changed the face of the Sunshine Coast," said Josh Sondergeld, Project Director at Aura, Stockland.
Mr Sondergeld said the ground-breaking development was a "favourite" of families and even retirees and had changed a perception that master-planned estates were "just houses".
He said Stockland had created a "mature" community with facilities ranging from its 'Veloway' (a motorway only for bikes), numerous adventure parks and nature reserves so residents could live and play in the area without having to venture far.
"Over the last couple of years, COVID and people spending more time at home and in the community has highlighted the importance of health and lifestyle," Mr Sondergeld said .
"People want more convenience and access to services and also space."
A big lagoon and beating city heart
Mr Sondergeld said the next 12 months would be "a very exciting time" for the Aura community with many key projects in the planning or starting construction.
He told SCN that detailed work towards Aura's new city heart was happening in 2022, with the aim of opening stage one in 2024.
Like stories that inform, connect and celebrate the Sunshine Coast? So do we. Join an independent local news revolution by subscribing to our free daily news feed: Go to SUBSCRIBE at top of this article to register
Stockland was working with Sunshine Coast Council on planning and design of the city centre which Mr Sondergeld said they hoped to have resolved by September.
Work was also underway on plans for a public lagoon similar to South Bank in Brisbane which would be a huge drawcard for families.
Mr Sondergeld said the lagoon would be a vital part of the city heart and would open some time in 2024 or 2025.
Issues they were currently considering before turning the first sod included the design and decisions on materials such as whether to use sand, he said.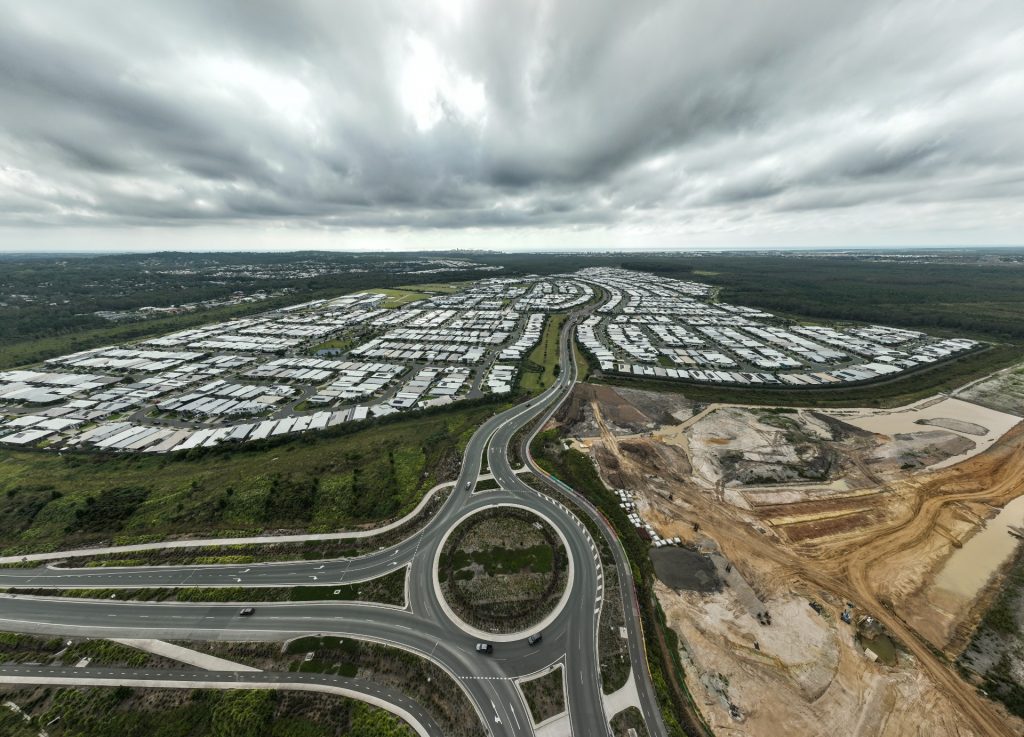 Mr Sondergeld said Aura's 90 hectare city heart would take 25 years to complete in its entirety and it would feature:
A street-based retail precinct up to 90,000sqm with a mix of shops, supermarkets and restaurants, plus gyms, community spaces and medical.
Residential city-living as high as 10 storeys
A major public lagoon similar to Brisbane's Southbank in an 11 hectare parkland called the People's Place
More schools and a university campus
Public transport hub linked to CAMCOS and other services
Entertainment centres and cinemas
Civic plaza
Civic services such as police
Mr Sondergeld said Aura's next milestones in 2022 included a village centre for its second burgeoning suburb, Nirimba.
"We will also celebrate the opening of the new display village and vision centre and the first stages of the major central parkland, the Aura Brook."
The Aura Brook parkland is a natural green space with a waterway between the suburbs of Banya and Nirimba and modelled on Kedron Brook in Brisbane.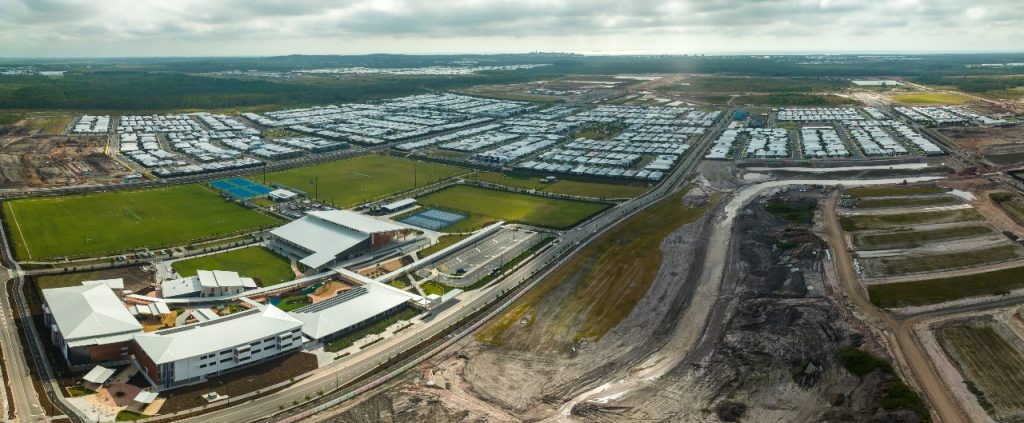 Mr Sondergeld said Aura's education offerings continued to grow, with the community well on its way to becoming the "education hub of the Sunshine Coast".
"Three schools — Baringa State Primary School, Baringa State Secondary College and Nirimba Primary School — and an early childhood centre are already open," he said.
But there are more schools coming with 20 educational and learning centres set to be delivered upon completion.
This includes five public primary schools, two public high schools, up to four private schools, eight early learning centres and one urban university in Aura's city centre.
"The next school set to commence construction on an eight-hectare site in Aura's city centre will be a prep to year 12 Catholic school, due to open in 2024 (pending funding)," said Mr Sondergeld.
"A second child care in Nirimba will also be underway in the next year."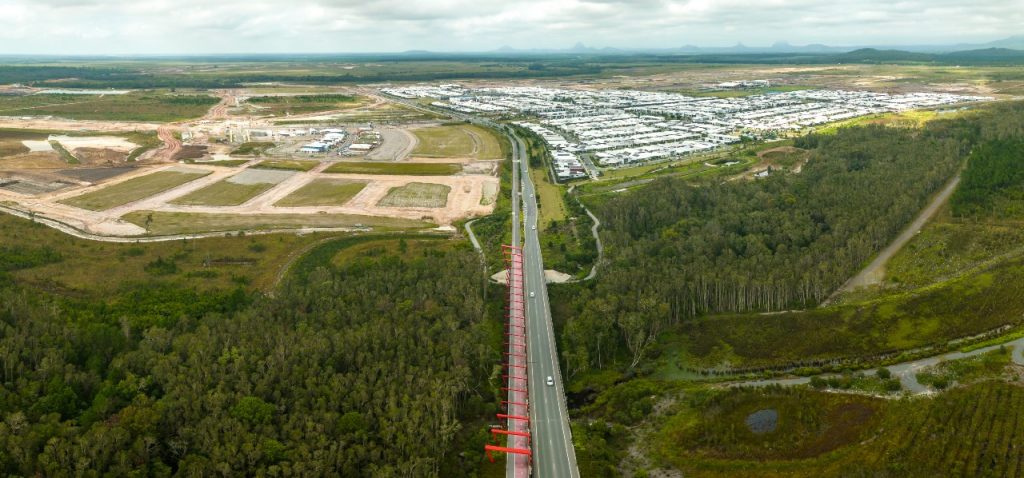 Mr Sondergeld said Aura was continuing to run on schedule.
"Over the next 20 years, Aura is planned to include more than 20,000 new homes, two business parks, 10 sporting grounds, 25 community facilities, 20 educational facilities, 700 hectares of conservation and park areas and 200 kilometres of cycle ways and walking paths."
Aura could also become the Coast's largest employment generator, with Stockland aiming to create up to 20,000 jobs.
An extra 19,500 jobs are proposed to be created during the ongoing construction.
Unlike most developments on the Coast, Aura is not controlled by Sunshine Coast Council but comes under the responsibility of the Urban Land Development Authority (ULDA).
This happened after the State Government declared Caloundra South a "priority development area" in October 2010 to accelerate development.
This has been a sore point with the council which has no control over lot sizes and other conditions of approval.