Re: the Sunshine Coast News article about the potential demise of the Sunshine Coast Agricultural Show due to unfair COVID mandates.
It is time to stop this ridiculous rule and let us get back to living. This virus is here to stay and forbidding the unvaccinated to go to venues is cruelling our economy. They are not a risk to us, the vaccinated, they are a risk to themselves if they get sick.
This mandate is pure blackmail for government control and scare tactics to keep us on edge.
Please support removing these vaccination mandates, as they have in many countries all over the world, and let us be one people in this beautiful country of ours, Australia. Our economy needs us to be united.
I am vaccinated, living on the Sunshine Coast (I call it paradise), but everywhere I go the audiences are so reduced that it becomes unviable for businesses to pay for musicians etc.
MAAIKE MILLS, Maroochydore
The Sunshine Coast Business Council (SCBC) is calling on the Queensland Government to revoke vaccine mandates when it comes to several key tourism drivers in the region, including agriculture shows and open-air attractions.
The time haw come to level the playing field for these events and tourism operators, who have been some of the hardest hit businesses by the pandemic.
Enough is enough.  Tourism in our region — like many others across Queensland — has suffered terribly over the past two years and at a time when local operators should be excited about the upcoming school holidays, many are still left questioning whether it's even worth opening their doors given the ongoing restrictions.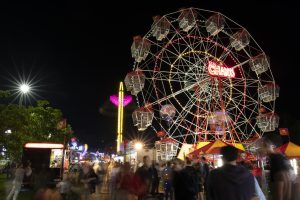 We also have our agriculture show holidays coming up, but the fate of these community shows going ahead is still riding on whether health officials will drop the COVID-19 vaccine mandate, which does not apply to many other users of showgrounds.
I question whether these protocols are still valid with the state's vaccine rate now at more than 90 percent, and at a time when regional economies are desperately trying to recover.
Help keep independent and fair Sunshine Coast news and opinion coming by subscribing to our free daily news feed. All it requires is your name and email. See SUBSCRIBE at the top of this article 
We're calling on Mayors and local members across Queensland to work together to advocate at a state level for the community shows and key tourism attractions that are still caught up in the red tape of paying additional staff to check vaccination status and turning people away who do not comply.
We remain supportive of following the State COVID-19 health advice, however, there needs to be consistency in how this advice is applied as circumstances change.
The Sunshine Coast Agricultural Show is one of the biggest annual events on the Sunshine Coast and under the current health mandates, the show will not only have to turn away unvaccinated patrons, but also require extra security at a cost of $50,000, which Queensland Ag Shows General Manager Trevor Beckingham said they can simply not afford.
SANDY ZUBRINICH, Sunshine Coast Business Council Chair
I have always found, like most people, a lot of the rules surrounding COVID quite odd.
How is it you can attend Men's Sheds, where there are high-risk people, without being vaccinated, while you need to be double vaccinated to attend an event like the Sunshine Coast Agricultural Show?
COLIN HENSON
Support for Mayor's fight for green buffer 
I support Mayor Mark Jamieson's push to have the area known as Halls Creek protected and included in the Regional Inter-Urban Break (RIUB).
Already there is too much development in that area, and I fear any more will affect the environment and wildlife that have so little habitat left.
I have personally noticed a change in the once-regular flight paths of birds that used to come from the west to the Coast since Aura was built.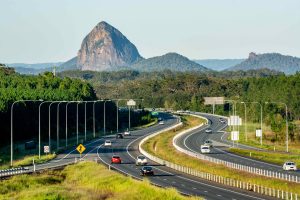 I fear any more development, especially continuing the length of the Coast to Brisbane, will interrupt and interfere with much of the wildlife we have in that protected area.
Apart from the environmental side of this proposed new development, I fear it will affect the entire feel and culture of the Sunshine Coast.
And I don't even need to mention traffic issues. Considering there are other options for development, I have to wonder why they are looking at this area.
ZOE FARRIS
I agree with the Sunshine Coast Mayor that we must have a green area separating Brisbane and Sunshine Coast.
Also, yes Stockland should be prevented from building in the sensitive Halls Creek area.
PETRANIA EVANS
We are losing so many species
RE: the SCN article headlined "Noosa residents 'devastated' as feeding ground of rare glossy black cockatoos cleared".
When are we going to stop degrading our natural environment?
We are losing so many species of Australian fauna and flora every year. I fear so many will never be seen and experienced by my grandchildren.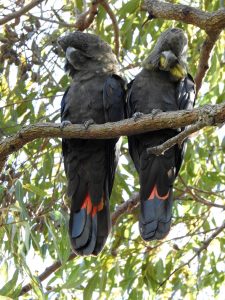 I have seen our diverse landscape, having travelled much of this unique country over my lifetime of 70 years.
Much of what l have seen will be gone by the time my grandchildren will be old enough to travel and see it for themselves.
Maybe the politicians need to get out there and really see this land up close and personal.
Perhaps then they'll do more to protect it!
KERRIE McKEAN
Pollution police
RE: the SCN report on Council's new taskforce to crack down on those polluting our waterways.
I had cause to report some pollution in the river at the King Rd bridge, Mooloolah Valley, a couple of years ago.
By the time anyone turned up to check it out it out, the obvious signs (scum and suds on the surface), had gone.
Never did hear anything more about it.
I hope the new taskforce does a better job.
KEITH WOOLSEY, Mooloolah Valley
Do you have an opinion to share? Submit a Letter to the Editor with your name and suburb at Sunshine Coast News via: news@sunshinecoastnews.com.au