It's official, the Sunshine Coast has a brand-new coastal crossing – and another island!
After mapping dramatic changes to the northern part of Bribie Island, the State Government has gazetted the impressive breach that has become a dominant feature opposite Golden Beach.
This means the new entrance will now be known as the Bribie Island Bar and included in updated charts used by South-East Queensland mariners.
The revised charts also will show two islands in the area: Bribie Island (North) and Bribie Island (South).
The breakthrough has grown from a few metres to 400m wide in a few months since the ocean burst through the fragile isle in early January, about 2km south of Caloundra's Happy Valley.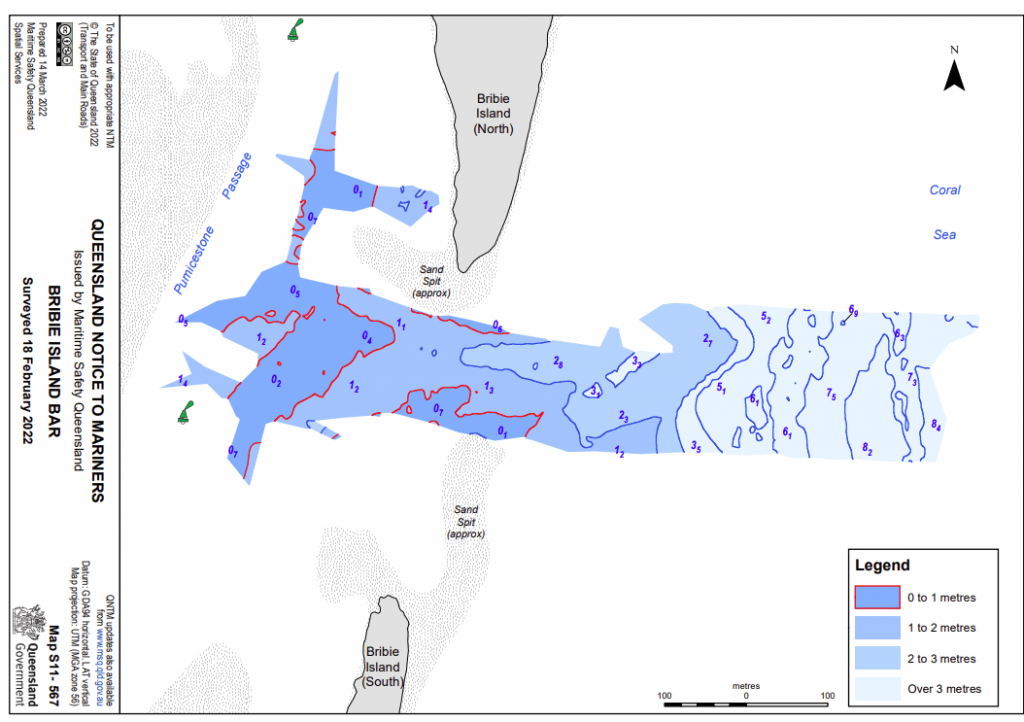 A Maritime Safety Queensland survey, conducted in February, recorded depths at the site between 1-3m, but they were "generally around a metre".
Coast Guard Caloundra Commander Roger Pearce said the official recognition, tabled on March 18, was aimed at informing mariners and improving their safety.
He said declaring the Bribie Island Bar as a designated coastal bar would require the use of lifejackets when crossing the waterway.
"Those who don't will face the prospect of fines.
"The changes acknowledge this is now the dominant entrance.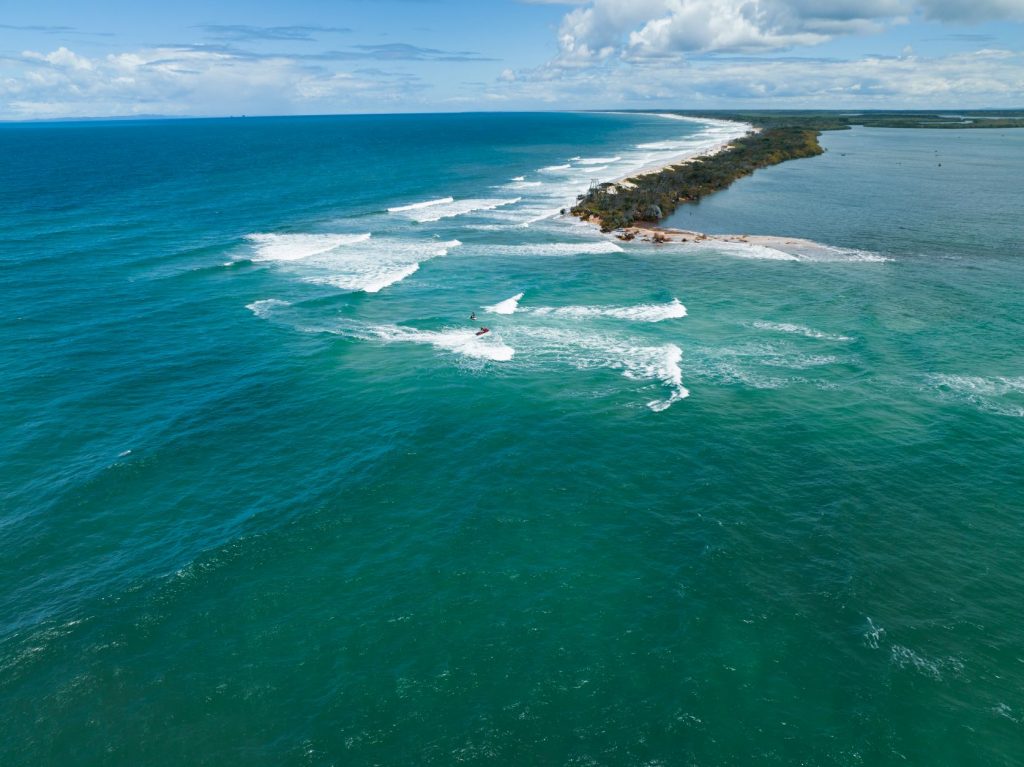 "While it will be a better bar, it is currently still a washing machine and only navigable at high tide.
"We don't use it and won't until it stabilises further."
Mr Pearce said the Coast Guard had noticed much more traffic using the entrance.
He said as it was opposite the Caloundra Power Boat Club, it provided quicker access to the sea, but warned boaties to take care.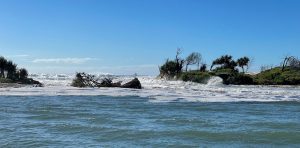 Maritime Safety Queensland said mariners must remain mindful that coastal bars were dynamic in nature with conditions constantly changing.
"Mariners must plan their crossing of the Bribie Island bar, having careful consideration to prevailing conditions, the state of the tide, and the draught of their vessels," it said.
"The coastal bar must be navigated with extreme caution. Each person on board an open boat less than 4.8 metres in length must wear an appropriate life jacket while the boat is crossing the coastal bar."
As revealed by Sunshine Coast News, the changes to Bribie were not unexpected with a major study warning of a breakthrough and identifying "threats" to the Pumicestone Passage and mainland foreshore in 2009.
Help keep independent and fair Sunshine Coast news coming by subscribing to our free daily news feed. All it requires is your name and email. See SUBSCRIBE at the top of this article