A Sunshine Coast author, who had several professional rejections and was told writing children's books wasn't a career, has proved if you can dream it, you can achieve it.
Recently publishing her 55th book, Aleesah Darlison is an award-winning author and Maroochydore mother of four who always had a passion for writing.
Specialising in colourful stories about animals, Ms Darlison has a range of picture books, chapter books, novels and series suited to children aged between 3 and 14.
Growing up in country NSW surrounded by farm animals, she always had her head in books and in 1988, as a teenager, she won a nationwide short story competition run by Apple.
She studied advanced english for her High School Certificate but when she expressed her dream to be an author, she was often told by those around her it was too difficult.
"I'd always wanted to be an author but had been told it was too hard to get published, so I treated my writing as a hobby," Ms Darlison said.
"I was told that I'd never make it.
"At first, I listened to this advice. I moved to Sydney when I was 17, working and putting myself through university, where I gained a Bachelor of Business, majoring in marketing.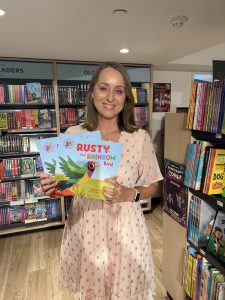 "I worked in corporate marketing for over a decade before taking time off to have children."
It was at this time she decided to pursue her writing dream as an occupation, dabbling in romance, history, poetry and short stories before deciding writing for children was her calling.
But it wasn't all smooth sailing and Ms Darlison faced three years of rejections from publishers before she gained her big break.
"Those three years were hard but I kept busy and immersed myself in the industry and honed my skills," she said.
"I attended every workshop, course, festival, book launch and writers' group I could. I entered every writing competition known to man to test my work.
"I met as many published authors as I could, listening to how they became successful and emulating them. I wrote day and night, I didn't watch much TV at all, I desperately wanted to succeed."
Juggling with three young children at the time, she said it was difficult to push through.
"At times, I felt like I wouldn't succeed. I'd go months or years without winning or placing in a competition or getting any of my short stories published in magazines," she said.
"But slowly, I started to win competitions and got stories picked up for magazines or websites."
Now, 12 years later, Ms Darlison is reaping the rewards of her determination with 55 commercially published books and more in the pipeline.
Her ideas often come to her in dreams and she is inspired by nature, her life experiences and her children, who are now aged 18, 17, 14 and 7.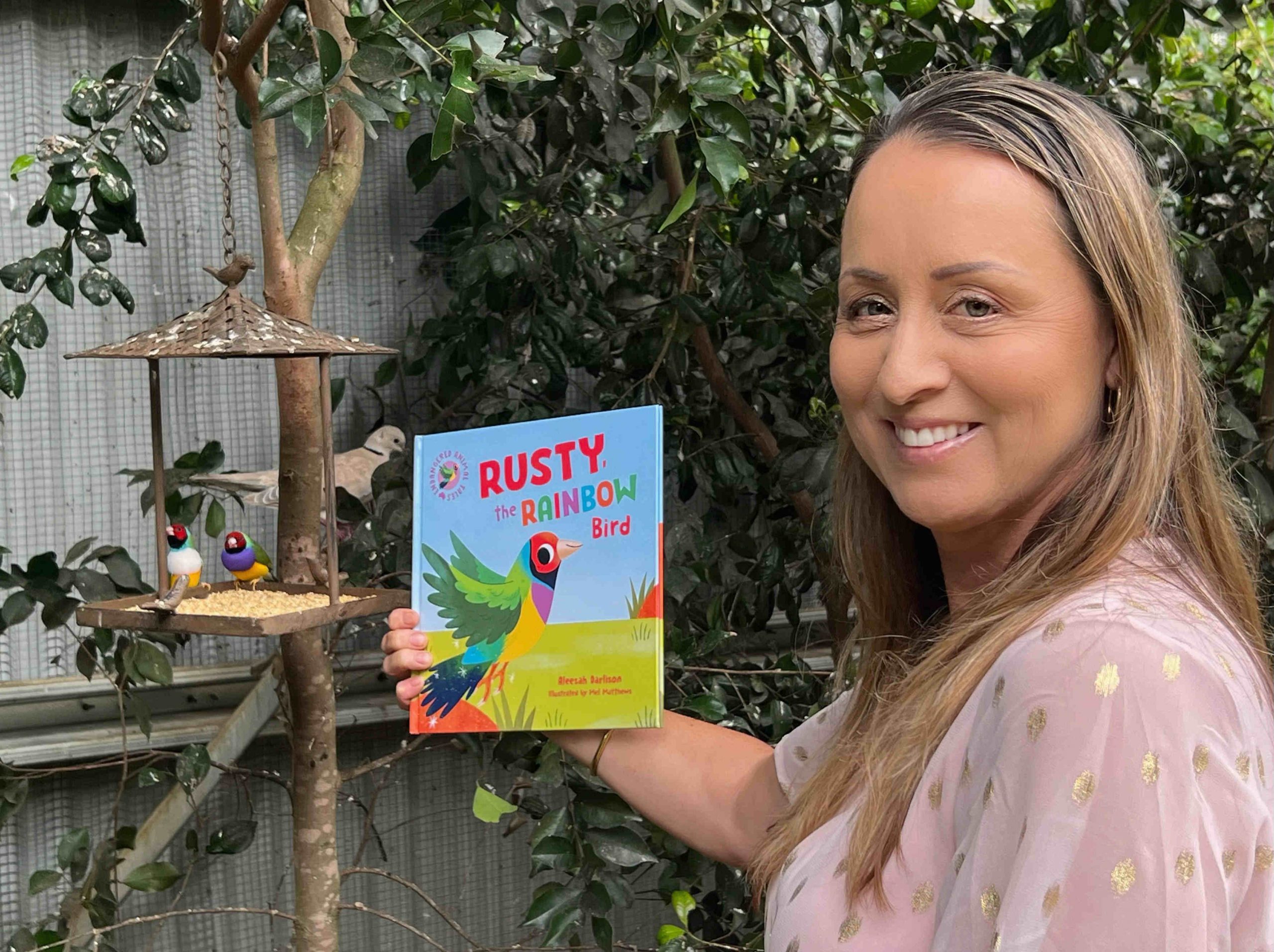 Her latest book, Rusty the Rainbow Bird, is part of her Endangered Animal Tales series, which stars many of the unusual Australian animals many people have not heard of.
"There are currently three books out in the series. There's Coco the Fish with Hands, which features the spotted handfish.
"Then, we have Poppy the Punk Turtle, which features Queensland's own Mary River turtle.
"Rusty the Rainbow Bird is an endangered Gouldian finch, found only in the wild in Western Australia and the Northern Territory."
She said the fourth book, Banjo the Woylie with Bounce, is due for release in May.
Like stories about Sunshine Coast people doing great things? Help us deliver more by subscribing to our free daily news feed: Go to SUBSCRIBE at top of this article to register
Part of her love of writing is the chance to educate and inspire young children about the importance of protecting endangered species.
"If we have any hope of saving these animals and preserving them for the future, we have to tell people about them," she said.
"We have to engage children and adults and get them to love them too.
"I love getting kids passionate about books, reading, and animals. It's the perfect combination for littlies.
"Listening to them and watching them respond to the stories is absolutely wonderful. They have such curious minds and they're so clever."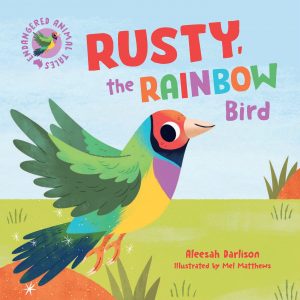 Ms Darlison has just wrapped up writing the second book in her Space Kids series, which is due for release in July.
She also has manuscripts for two new picture books and is working on a middle grade novel.
To celebrate the release of Rusty the Rainbow Bird, there will be rainbow-themed book party launch at The Little Book Nook in Palmwoods, on April 2 at 10am.
The free event will include plenty of fun activities and children are encouraged to wear their best rainbow outfits. To book a place email littlebooknook1@gmail.com.
Her books are also available for purchase at The Little Book Nook, Harry Hartog, and Maleny Botanic Gardens and Bird World.
For more on Ms Darlison's collections of books visit Aleesah Darlison.